The Blood Forest: Projections in the Amazon by Philippe Echaroux
Published Nov 22, 2016
In an effort to draw attention to deforestation, French photographer Philippe Echaroux captured a series of photos showing portraits of indigenous Brazilians projected onto the trees of the Amazon rainforest.
"The project focuses on a Suruí tribe led by a chief named Almir Surui Narayamoga, who had been charged by the Brazilian government to help replant and protect his tribe's section of the rainforest.
The chief invited Echaroux to draw attention to this issue with photos, and the photographer decided to show the intimate connection between the native people and the land."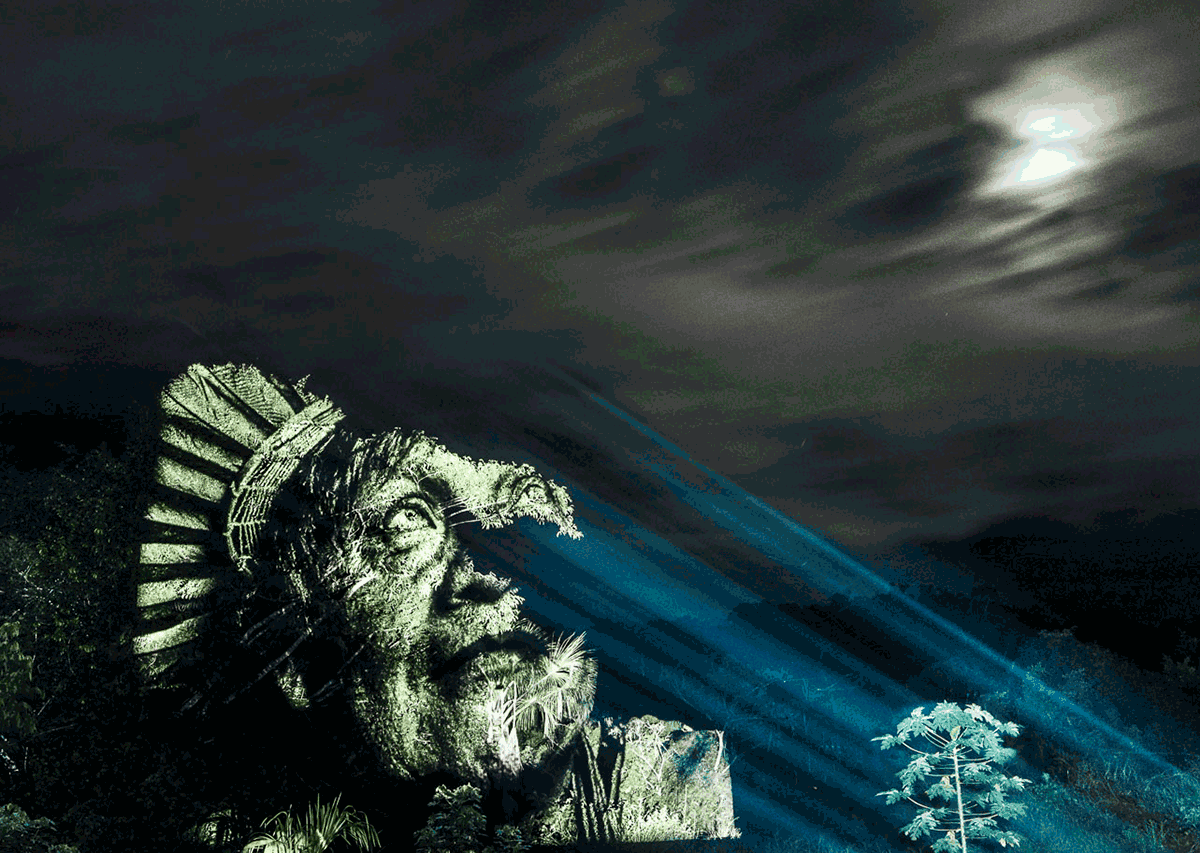 Awesome products for creatives
Inspiration
in your inbox
Amazing art & design, never any spam.
We care about protecting your data. Please refer to our Privacy Policy for more.
© 2019 Inspiration Grid, all rights reserved. Some of our posts may contain affiliate links to partner brands. We earn a small commission if you click the link and make a purchase. There is no extra cost to you, so it's just a nice way to help support the site. All images, videos, and other content posted on the site is attributed to their creators and original sources. If you see something wrong here or you would like to have it removed, please contact us.