The Enchanted Hour: A digital artwork that interacts with the time of day
Published Sep 4, 2023
Ryan Koopmans and Alice Wexell, the creative duo behind "The Wild Within" project, have recently unveiled a captivating time-based digital artwork called "The Enchanted Hour."
The Wild Within project is a collection of digital artworks that bring new life to forgotten architectural structures from the past. Drawing inspiration from these real world locations, Ryan and Alice digitally introduce vegetation, cinematic lighting and animated elements to produce ethereal scenes that transport these structures into a virtual dimension.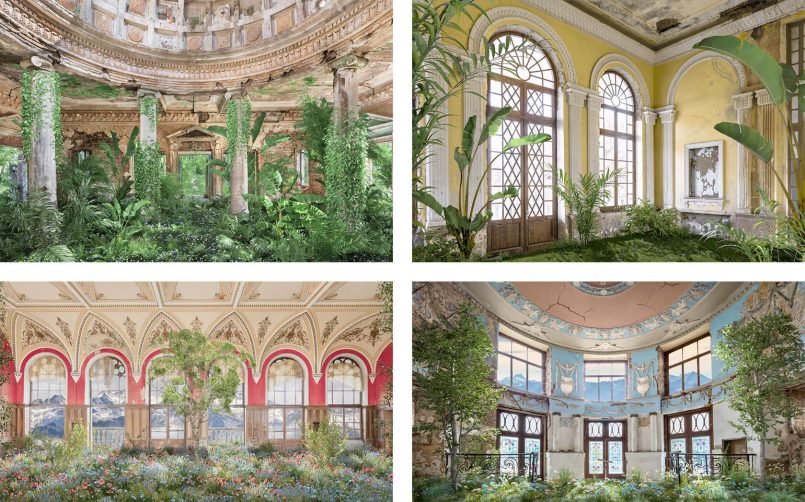 The project is the result of several years of dedication, as the duo embarked on a global expedition, delving into diverse destinations to photograph and document the remarkable evolution and deterioration of these abandoned ruins.
The latest piece in the series, "The Enchanted Hour," is focused on the concept of time. As each hour passes by, a majestic owl emerges from the painting, gracefully gliding through the room and hooting to indicate the passing of time, delivering a contemporary take on the traditional cuckoo clock.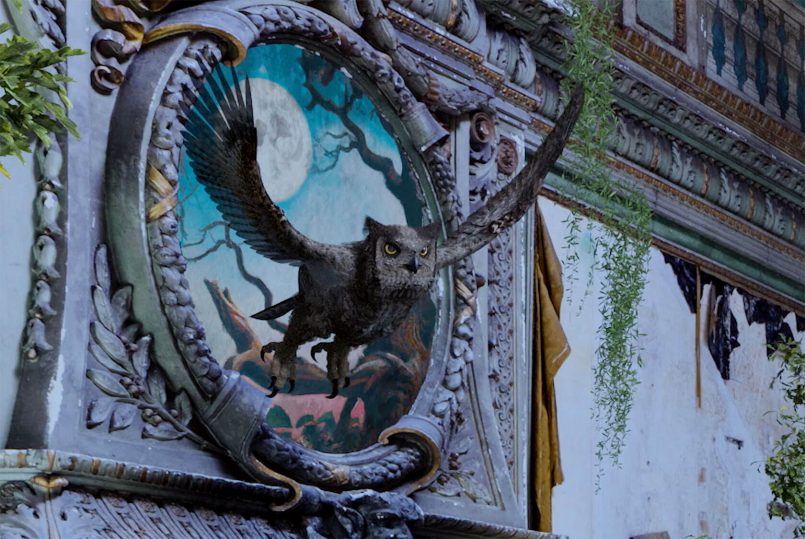 Additionally, twice a day, precisely at 7am and 7pm, the artwork seamlessly transitions between day and night, adapting to the viewer's current location.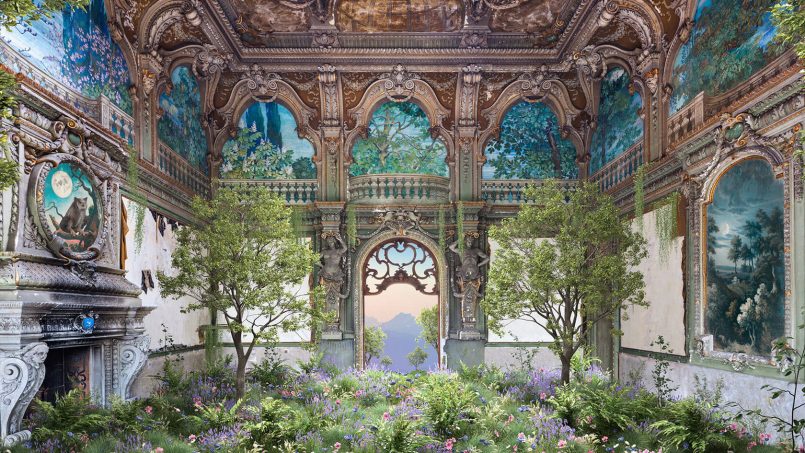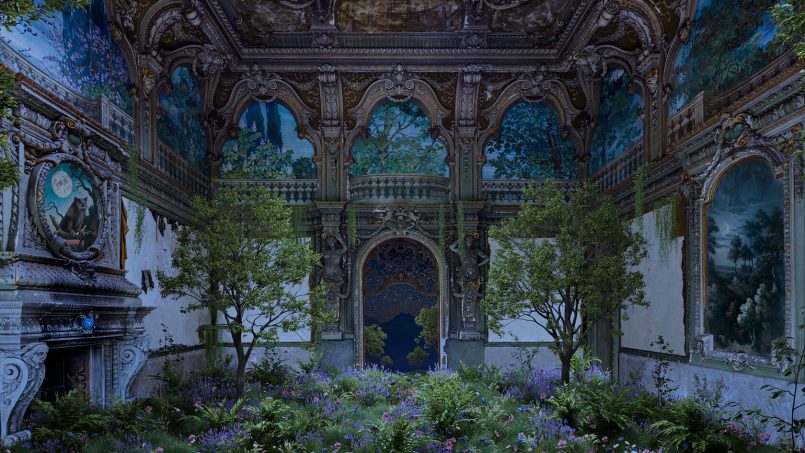 The captivating scene was produced using images captured during their visit to a 400-year-old abandoned villa in Northern Italy. Inspired by the beautiful decay and interplay of light they witnessed while exploring this remarkable structure, Ryan and Alice skillfully used photography, digital manipulation and animation to merge reality and fantasy.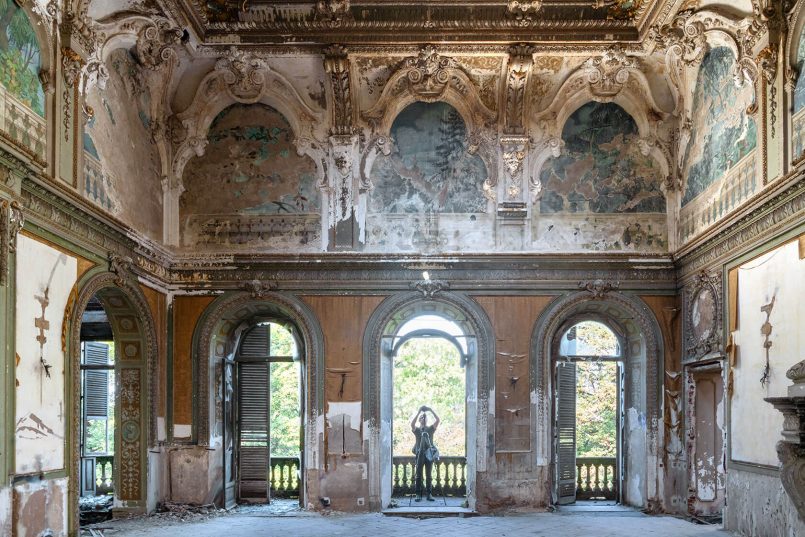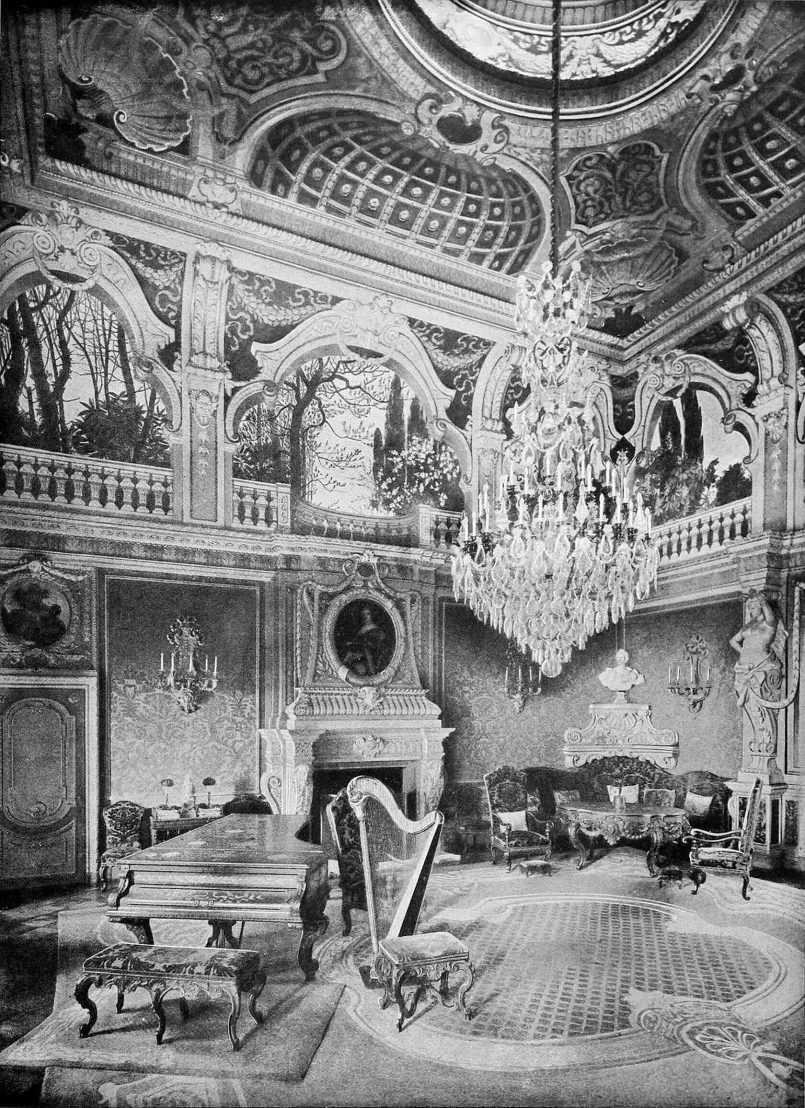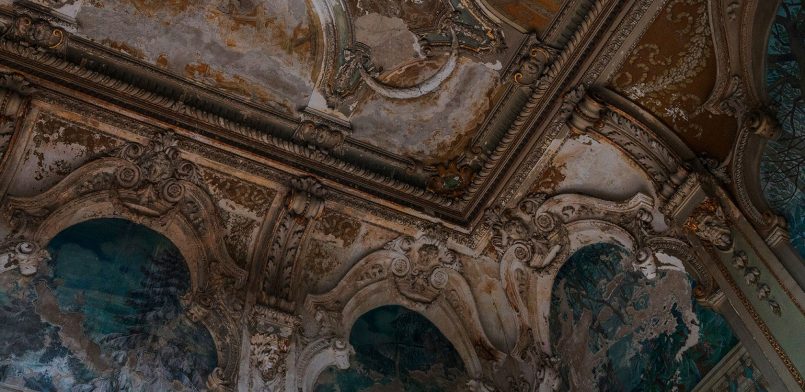 This rejuvenated structure is now available as an NFT in the digital realm, forever preserved in the blockchain.
If you're interested in finding out more about the project and the artists behind it, visit the links below:
The Enchanted Hour
The Wild Within
Ryan Koopmans' website
Alice Wexell's website
Inspiration
in your inbox
Amazing art & design, never any spam.
We care about protecting your data. Please refer to our Privacy Policy for more.
© 2023 Inspiration Grid, all rights reserved. Some of our posts may contain affiliate links to partner brands. We earn a small commission if you click the link and make a purchase. There is no extra cost to you, so it's just a nice way to help support the site. All images, videos, and other content posted on the site is attributed to their creators and original sources. If you see something wrong here or you would like to have it removed, please contact us.