The Digital Artist Toolbox: Must-Have Tools for Digital Creators
Published Jan 28, 2023
Includes affiliate content
If you're a digital artist, then you know that having the right tools is essential to your workflow.
In this article, we will discuss the best tools available for artists of all levels. We'll cover everything from drawing tablets, styluses and accessories, to courses that can help you learn new techniques and digital assets that can speed up your workflow, so let's dive in!
The best devices for digital artists
Digital artists have a lot of tools at their disposal when it comes to creating sketches, illustrations and paintings. In this section, we'll take a look at some of the best devices available for digital artists, including drawing tablets, accessories and productivity tools such as portable laptop monitors.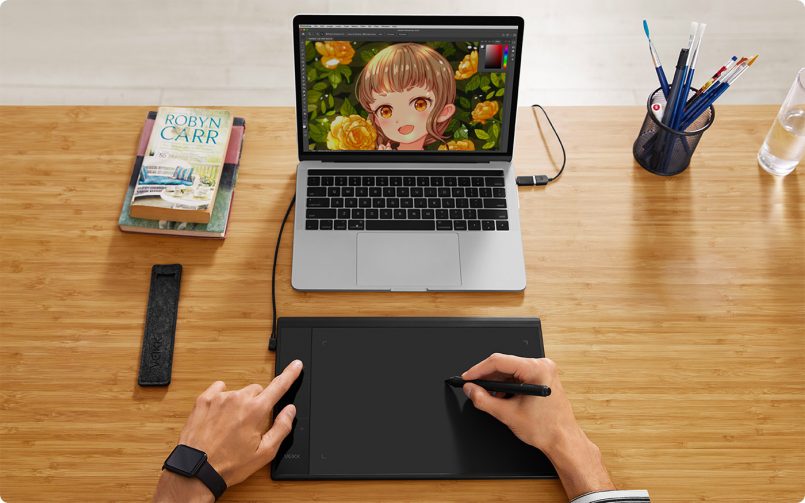 The best drawing tablet for beginners: VEIKK Creator A30
The VEIKK Creator A30 pen tablet is a fantastic tool for beginners. Priced at just $46.99, it's an affordable entry point option if you're just starting out as a digital artist or illustrator.
The A30 includes a unique touchpad that can be programmed to perform many useful functions on the canvas. This customizable touchpad allows users to quickly zoom in and out, scroll up and down, and more with a single tap or swipe of the finger. This makes creating digital art easier than ever before. On top of that, 4 convenient touch keys can also be set to better suit your usage preferences, giving your workflow even more efficiency.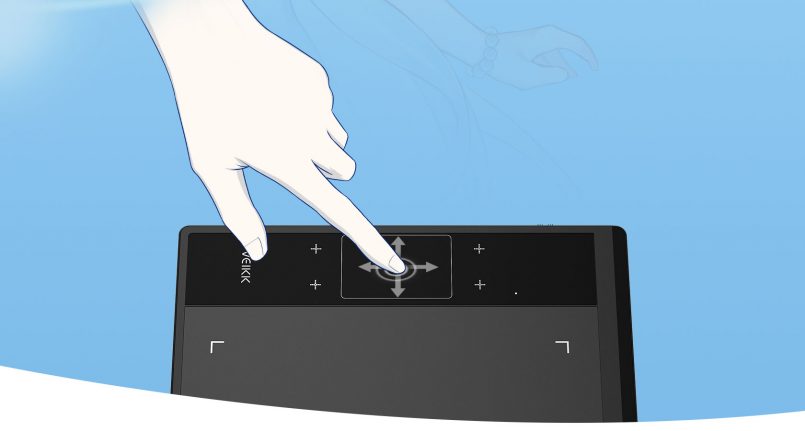 The included battery-free stylus is always ready to go when you need it and features a high-pressure sensitivity rating of 8192 levels and 60° tilt support for superior control when drawing or painting.
With its affordable price, intuitive design and user-friendly controls, the Veikk Creator A30 pen tablet provides an ideal platform for anyone looking to dip their toes into the world of digital art.
Another great option for beginners: Wacom Intuos Pro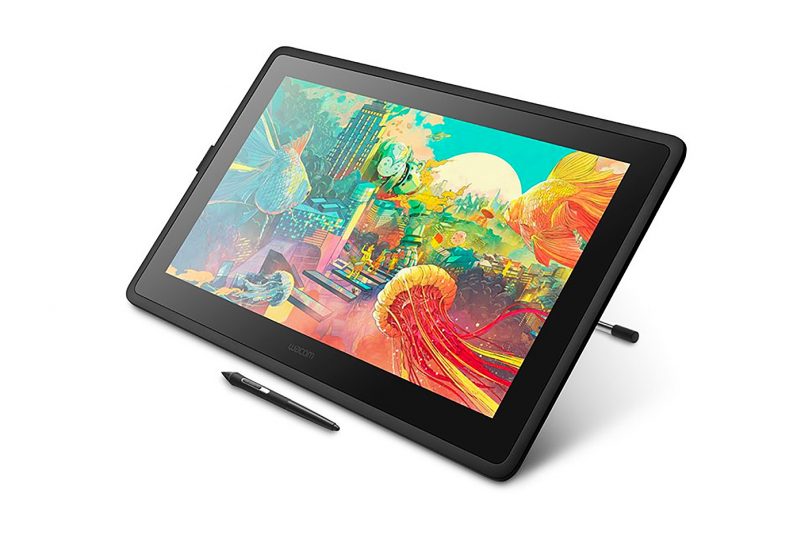 The best drawing tablet for seasoned pros: Wacom Cintiq 22
The Wacom Cintiq 22 is the latest iteration of the popular drawing pad, and it's a significant upgrade from its predecessor. This device is perfect for professional digital artists who want to create art on a larger screen, featuring an impressive HD display that offers vivid colours and increased accuracy in your artwork. It also comes with the Pro Pen 2, a responsive stylus that doesn't require charging and provides users with an incredibly realistic drawing experience.
The textured anti-glare screen helps provide a more enjoyable tactile feel, particularly when compared to something like the clicking aspect you get when using the Apple Pencil on the iPad's glass screen.
Unfortunately, the Cintiq 22 doesn't provide any shortcut keys like the ones you see on competitor offerings like the VEIKK Studio VK2200 Pro or the Huion Kamvas Pro 24, which comes with a handy Mini Keydial.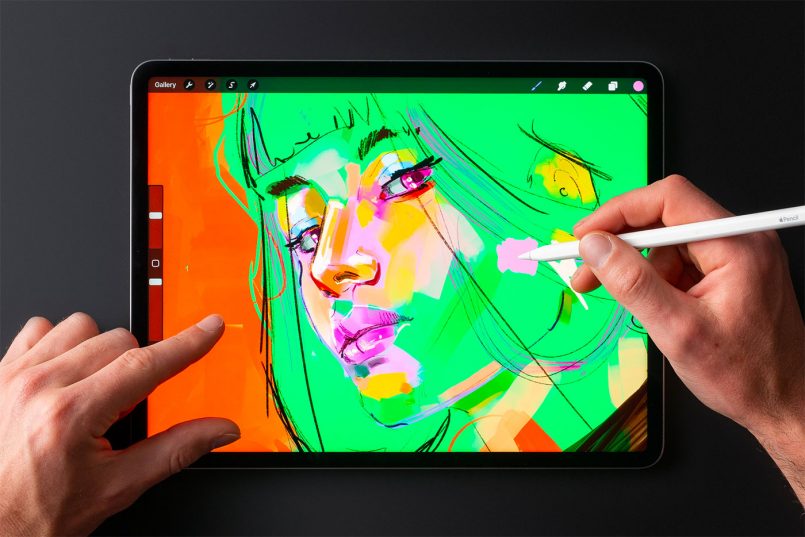 The best multipurpose tablet: 2022 Apple iPad Pro
The Apple iPad Pro has always been a powerhouse, and the latest model is no exception. With its stunning display and improved multitasking capabilities, the iPad Pro is ready to take on even more complex tasks with ease.
For artists and designers, this means an improved drawing and painting experience that's both smooth and intuitive thanks to new features like the Apple Pencil hover. This feature provides a whole new dimension for creative users, allowing them to quickly access menus, preview their strokes and switch between tools seamlessly – making it easier than ever to finish projects in record time.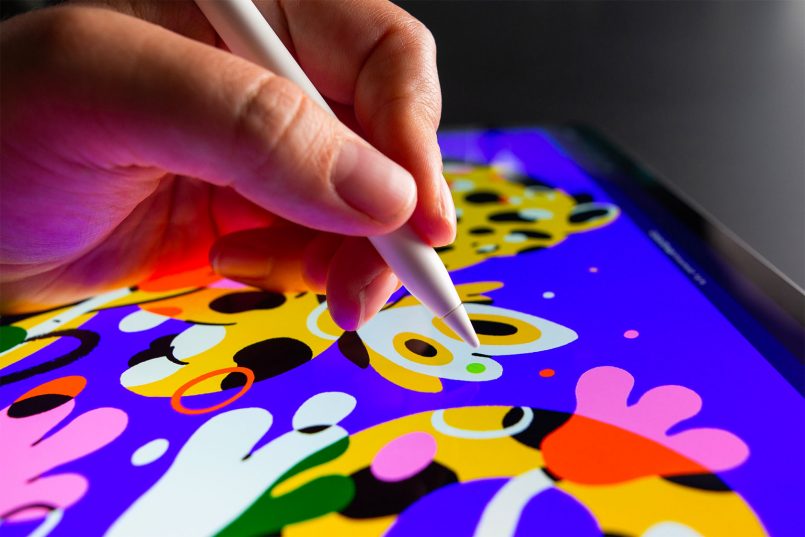 Since it's not purely a drawing tablet, the iPad can also be put to great use during your downtime. Whether you want to browse the web, watch movies, or play games, it can do it all. Its large screen allows you to experience all of these in stunning clarity, with vibrant colors that look great from any angle. The iPad is also much better than using a computer or laptop when you just want to relax, as its slim profile makes it easy to transport and handle.
Pricing can certainly be a barrier, but if you're a professional artist or someone looking for a versatile portable device that significantly upgrades your workflow, the iPad Pro 2022 is sure to exceed your expectations.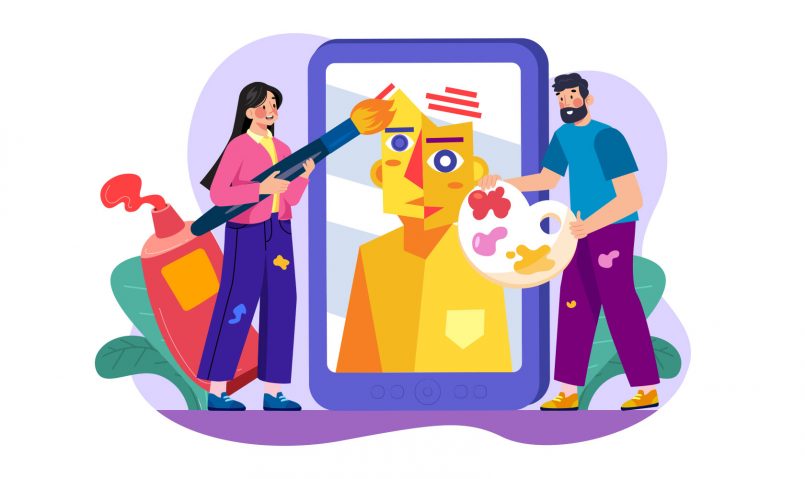 The best accessories for digital artists
Finding the right devices for your digital creations is just the beginning. If you want to take your creative workflow to the next level, you'll need precision and efficiency. Fortunately, there are plenty of handy accessories that can help you do better, more productive work. Here are some of our favorites.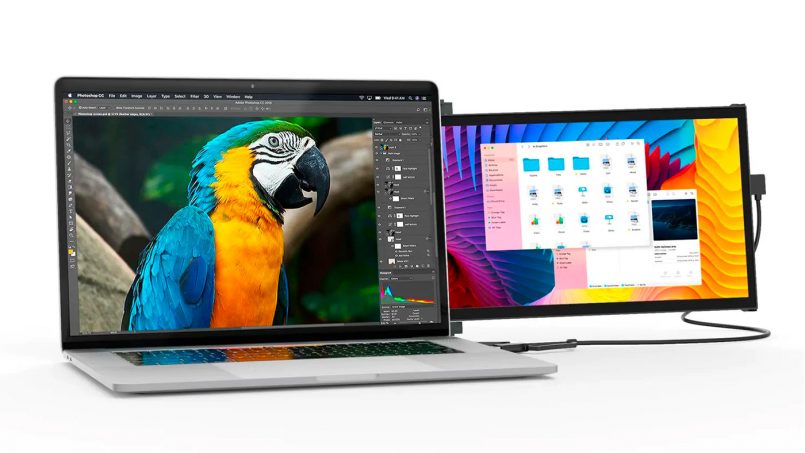 Mobile Pixels Duex Plus: A portable monitor for your laptop
The Mobile Pixels Duex Plus is the perfect companion for digital artists and designers on the go.
This 13.3" full HD portable laptop monitor offers features like auto-rotation, multi-device compatibility and an eye-care mode which reduces the amount of potentially harmful blue light emitted by the display to keep your eyes feeling comfortable and reduce fatigue.
With its lightweight design, the Duex Plus is a really unique and handy device that can easily be transported and used anywhere. When it comes to image quality, the 60Hz display with a peak brightness of 300 nits isn't anything amazing, but it certainly does the job when you're on the go and need some additional screen real estate.
Other great options from Mobile Pixels: Duex Lite & Duex Max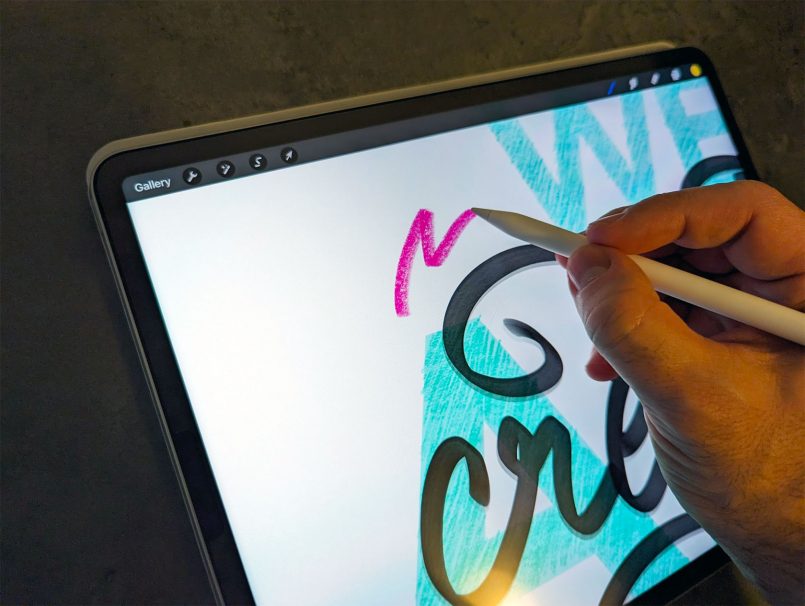 Paperlike: The best screen protector with a paper feel
Paperlike is an ultra-thin screen protector designed to give you a paper-like feel when writing or drawing on your iPad with Apple Pencil. Its matte texture also removes glare and reflections, and significantly reduces smudges and fingerprints, which is fantastic.
The paper feel that the product delivers is quite pleasing, and it really enhances the overall Apple Pencil experience. The texture is not too harsh, and the best way to describe it is that it feels like drawing on a premium sheet of paper.
To understand why we love Paperlike so much you can read our full review here.
Besides their flagship screen protector, Paperlike also offers a range of useful products for artists, including Apple Pencil grips, a robust digital planner and a pro bundle that includes all of their accessories at a discount.
Another great option to consider: PenMat, a detachable magnetic screen protector with a canvas feel.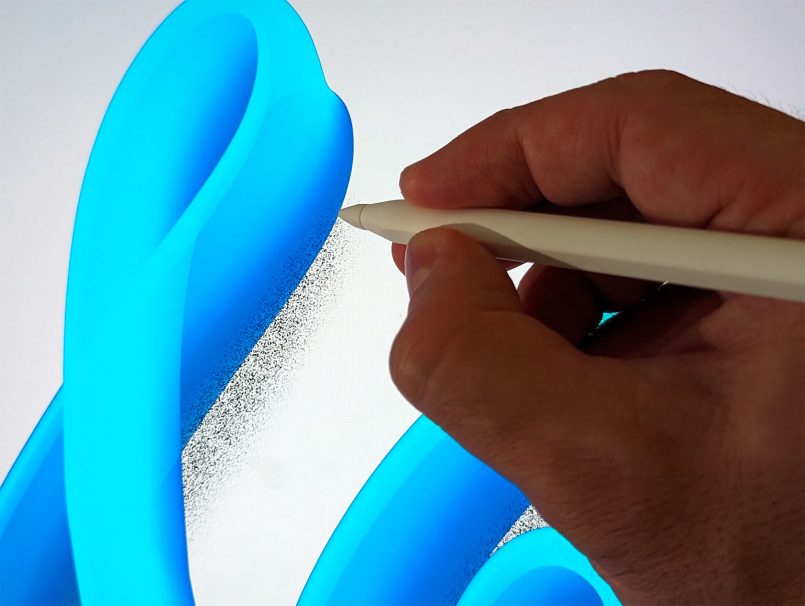 PenTips: Improve your Apple Pencil with this great tip replacement
PenTips is a great accessory for digital artists who use an Apple Pencil. These silicone rubber tips are conveniently designed to screw on and off easily, replacing the original Apple Pencil tip to provide increased friction for more precise drawing and writing.
You'll also love the fact that you can work quietly, as these tips remove the clicking noise you get when tapping away on your iPad's glass screen with the standard Apple Pencil tip.
You can read more of our thoughts on PenTips here, or check out their website for other great accessories for artists, such as their drawing gloves, ergonomic grips, and PenPad, an intuitive shortcut panel designed for Procreate users.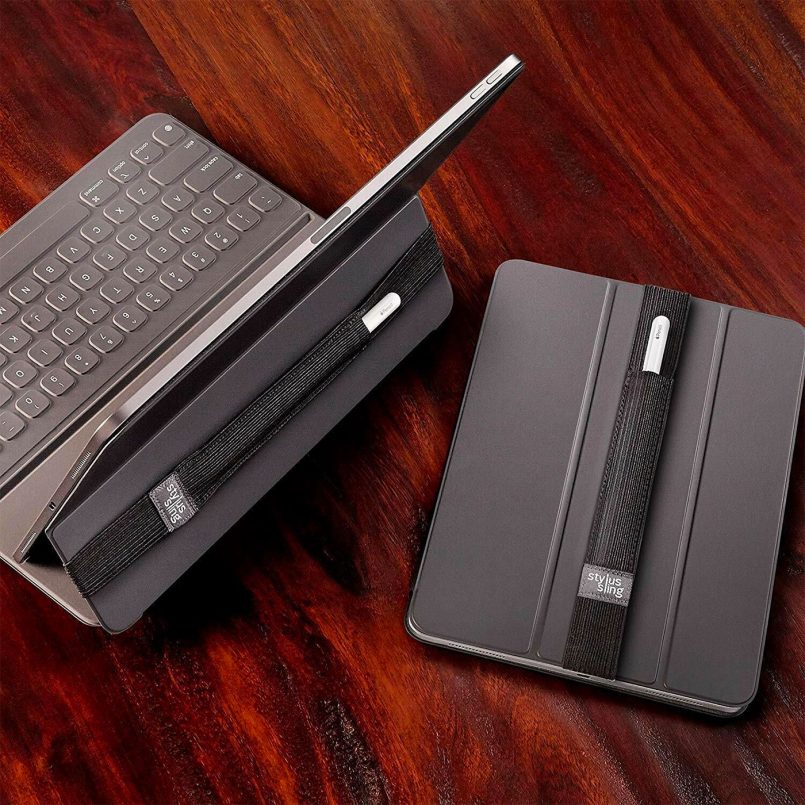 Stylus Sling Pencil Holder: A handy accessory for your tablet and stylus
The Stylus Sling Pencil Holder is a great way to stash your stylus and keep it close at hand. This accessory attaches easily to your iPad with its elastic strap and keeps your Apple Pencil secure, while providing easy access to it whenever you're ready to start creating something new.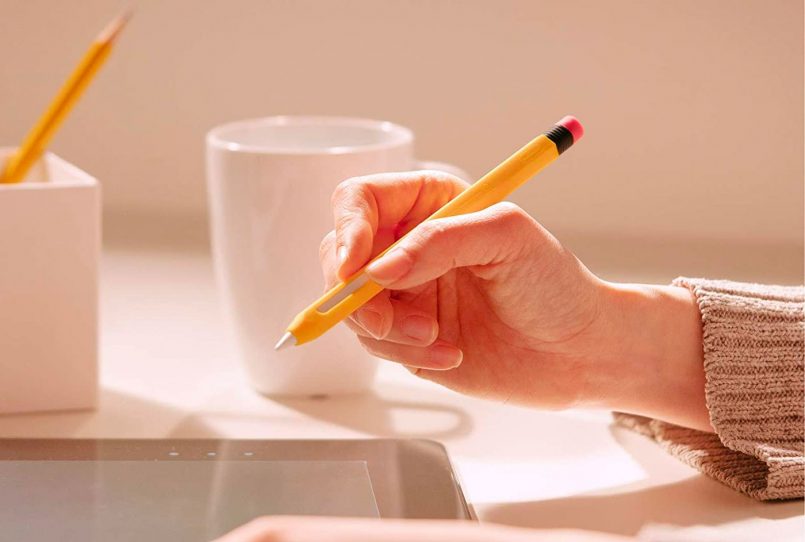 elago Classic Pencil Case for Apple Pencil
If you want a more ergonomic feel for your Apple Pencil 2, the elago Classic Case is the perfect way to do it in style. This premium silicone case helps protect your stylus and gives you improved grip with a classic pencil look.

The case has been designed in a way that doesn't interfere with the wireless charging capabilities of the Apple Pencil, and includes an opening to keep the double-tap feature easily accessible.
There are 8 colors to choose from, but you can't beat that classic yellow pencil look.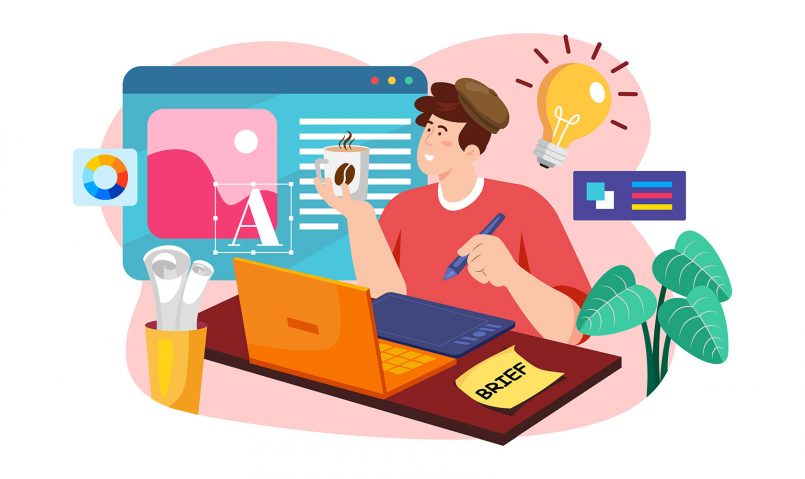 The best creative asset libraries for digital artists
Digital artists have a wealth of tools available to help produce their best work, and digital assets such as textures, brushes and patterns can be a great way to speed up your workflow, allowing you to create amazing digital art quickly. Let's check out some of the best resources for creative assets.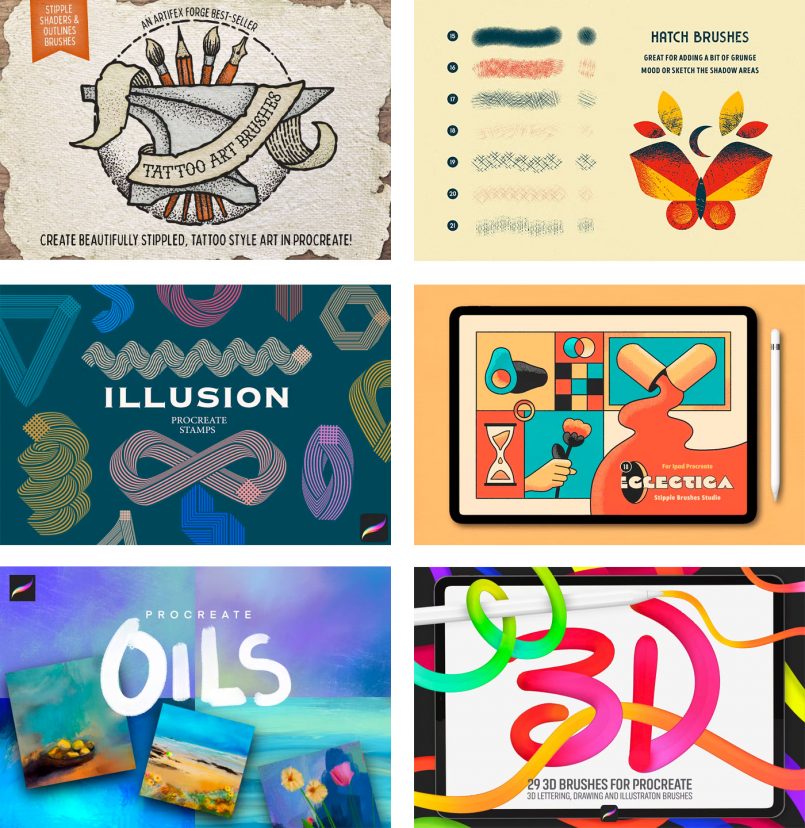 The best creative asset subscription service: Envato Elements
Envato Elements is our favorite resource for finding high-quality Procreate, Illustrator and Photoshop add-ons, professional photos and many other graphic elements and resources to use in your work, with millions of creative assets available through a low monthly subscription.
To learn more about Envato Elements and why we think it's a great service you can read our full review here.
Some other great options for creative resources: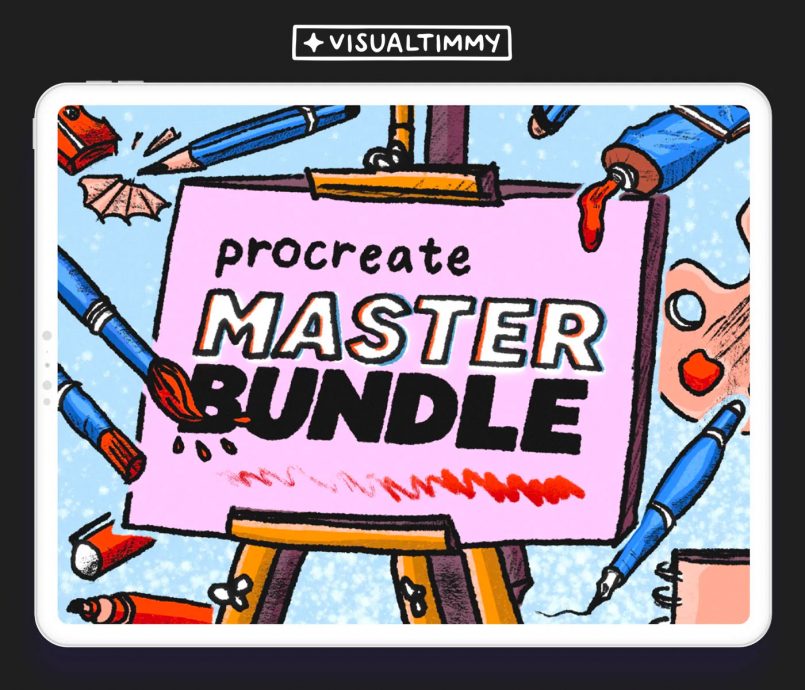 The best Procreate Brushes: Master Bundle by VisualTimmy
Timmy Mattaliano, aka VisualTimmy, is a digital artist and creative coach based in California. He has produced a range of custom digital assets, from brushes and textures to color palettes and seamless patterns, and his highly-rated products are used daily by thousands of digital artists from all over the world.
VisualTimmy's Procreate Master Bundle brings together every single tool he's ever created at a whopping discount – 90% off. It includes 1400+ brushes, textures, patterns, stamps, and a lot more, all with free lifetime updates and a commercial license.
The Master Bundle is an incredible set of tools to help you unleash your creativity and speed up your workflow.
For those who are just starting out, VisualTimmy's Beginner bundle is another great option to help develop your skills in Procreate.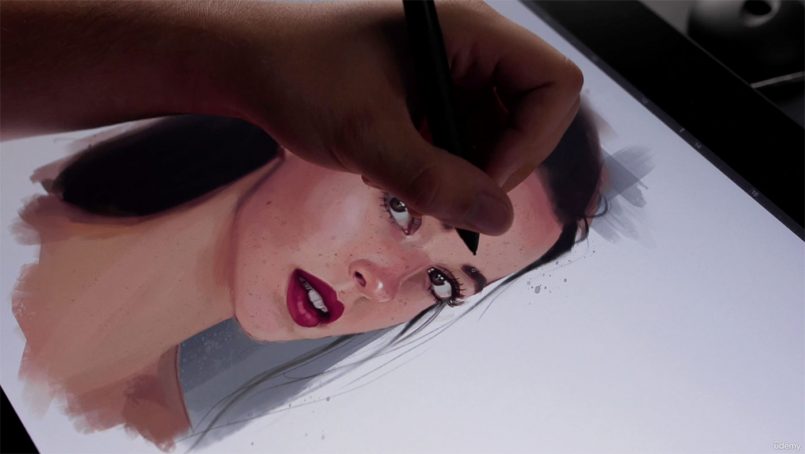 The best courses for digital artists
Online courses are another great resource for digital artists who want to learn new techniques or hone their skills. Udemy is one of the most popular online learning platforms, with courses ranging from beginner to professional level.
Courses are available in a range of topics including digital illustration, concept art, game development, and more. Udemy also offers great discounts throughout the year and provides certifications upon completion of certain courses. Here are some of the highest-rated art courses on the platform.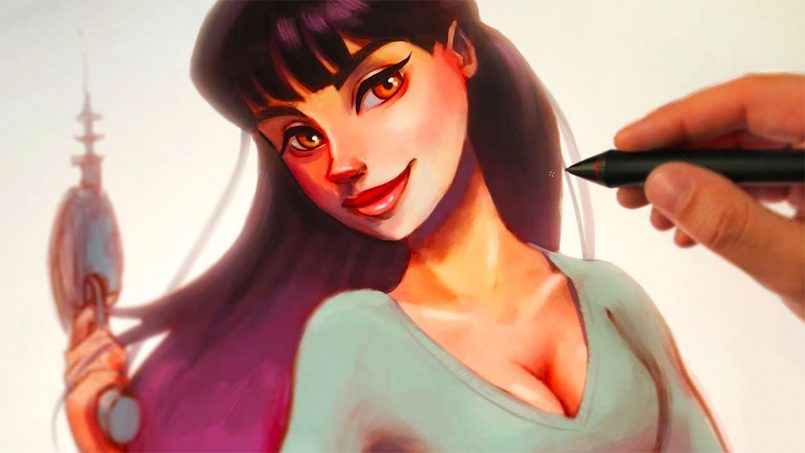 The Ultimate Digital Painting Course: Beginner to Advanced
This comprehensive course covers everything from the basics of drawing to advanced skills and techniques for professional painting. It includes 27 hours of on-demand video and 68 downloadable resources so you can learn at your own pace.
It's recommended for anyone looking to learn how to paint in a digital environment, or those looking to add new techniques to their craft.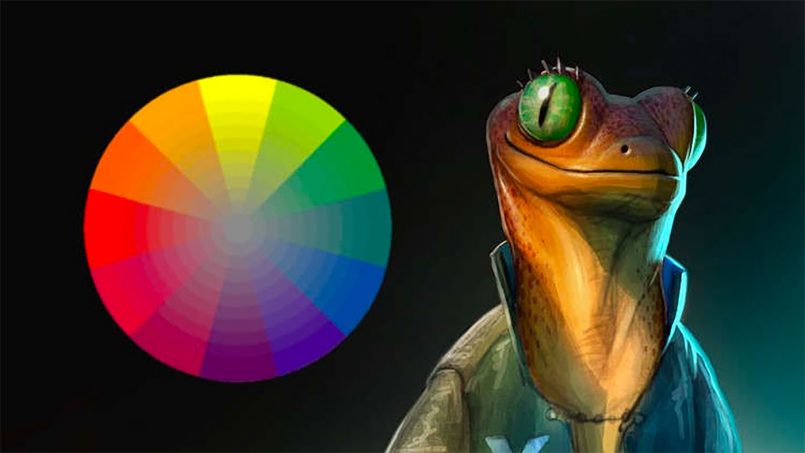 Digitally Painting Light and Color: Amateur to Master
This course will teach you the fundamentals of light and color to help take your creations to a whole new level.
You'll learn how to paint realistic lighting and color schemes, how to represent different lighting conditions and how to depict real life lighting situations on your artwork.
You'll need a basic understanding of drawing, so this one is not recommended for beginners.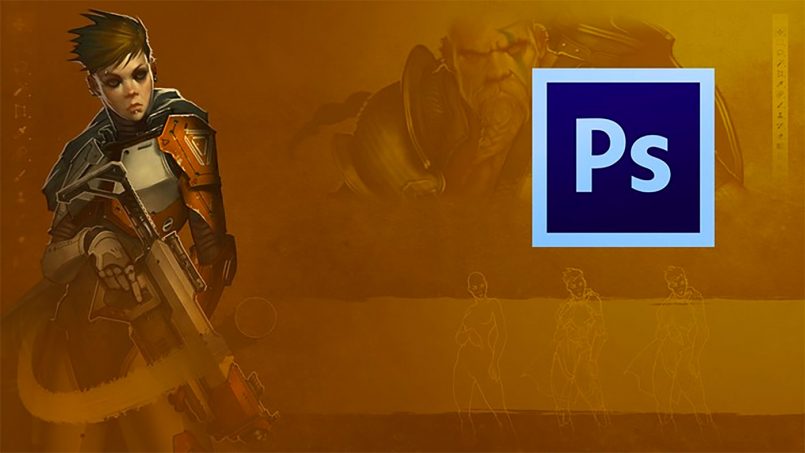 Character Painting: Design and Render Like a Pro
This course will teach you advanced painting techniques that unlock the full potential of Photoshop's tools and features – allowing you to design and paint characters like a professional artist. By the end of this course, you'll have mastered essential painting techniques that will give your characters added depth and realism, helping you build a killer portfolio.
Recommended for anyone who wants to focus their career on character art and design.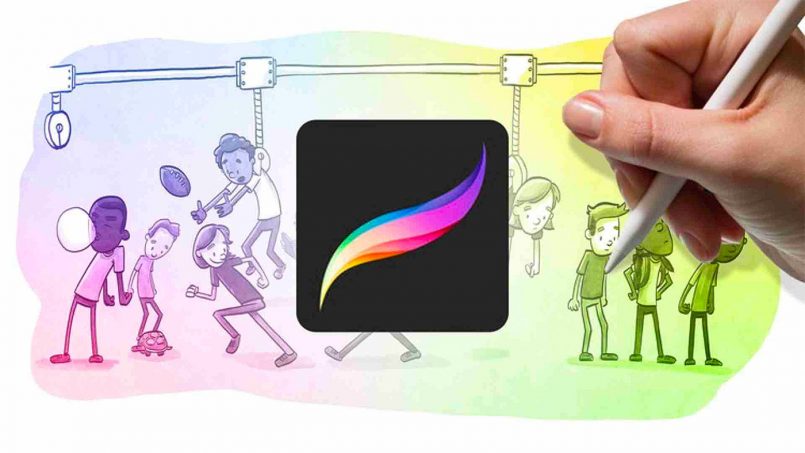 Drawing and Painting on the iPad with Procreate
This course will give you all the knowledge to start creating your own masterpieces with Procreate.
It includes hands-on drawing lessons and provides a deep understanding of the tools available, covering topics such as useful shortcuts, how to create and import custom brushes, and a lot more. Recommended for anyone who wants to start drawing on their iPad.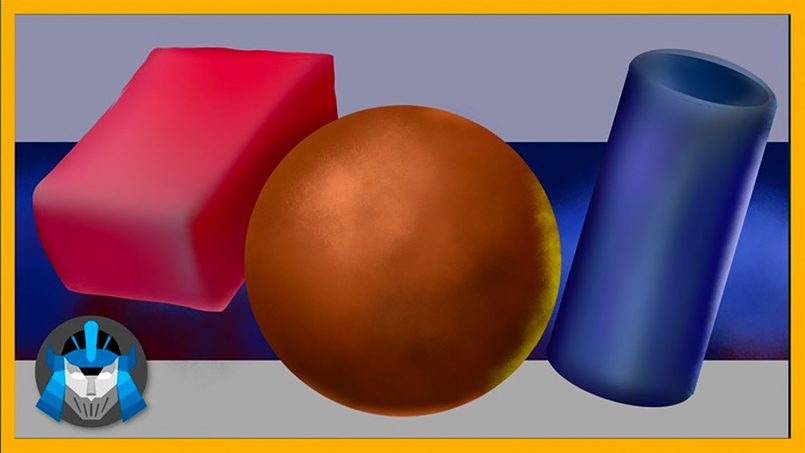 Digital Painting for Absolute Beginners
This beginner course will teach you the basics of digital painting step-by-step, giving you the confidence to take on other advanced courses. Learn the fundamentals of digital painting and start creating better and more compelling art.
Recommended for anyone looking to learn the basics of digital painting, or traditional media artists who are trying to get into the digital space.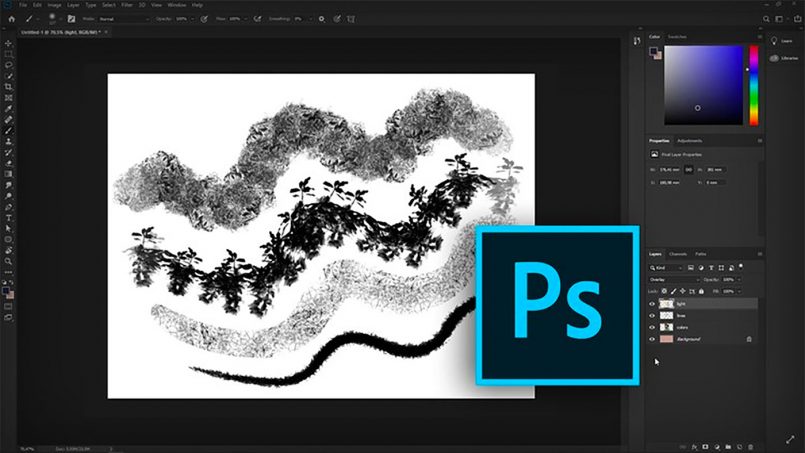 Photoshop Beginner Class: Digital Painting
In this class, you'll learn all the basics of creating digital paintings in Photoshop – from understanding the basics, to useful shortcuts and techniques used by experienced artists.
This course if perfect for art students and beginner CG artists who fell in love with the world of digital painting.
---
That's it, we hope you enjoyed our selection!
These are just a few of the tools available for digital artists, but there are many more out there. It's important to take the time to find the right tools for your workflow so that you can develop your skills and produce amazing art quickly and easily. Now go out there and create something inspiring!
---
This post contains affiliate links to partner brands. We earn a small commission if you click the link and make a purchase. There is no extra cost to you, so it's just a nice way to help support the site.
Inspiration
in your inbox
Amazing art & design, never any spam.
We care about protecting your data. Please refer to our Privacy Policy for more.
© 2023 Inspiration Grid, all rights reserved. Some of our posts may contain affiliate links to partner brands. We earn a small commission if you click the link and make a purchase. There is no extra cost to you, so it's just a nice way to help support the site. All images, videos, and other content posted on the site is attributed to their creators and original sources. If you see something wrong here or you would like to have it removed, please contact us.