The Charles Dickens Illustrated Gallery: Rediscovering The Visual World of an Iconic Author
Published May 26, 2023
The Charles Dickens Illustrated Gallery is an incredible collection of illustrations that has been compiled and digitized by Dr. Michael John Goodman, a prominent researcher, educator and writer.
This remarkable collection contains all the original illustrations from Charles Dickens' novels (and Sketches by Boz), making it a comprehensive resource for anyone interested in the works of this iconic author.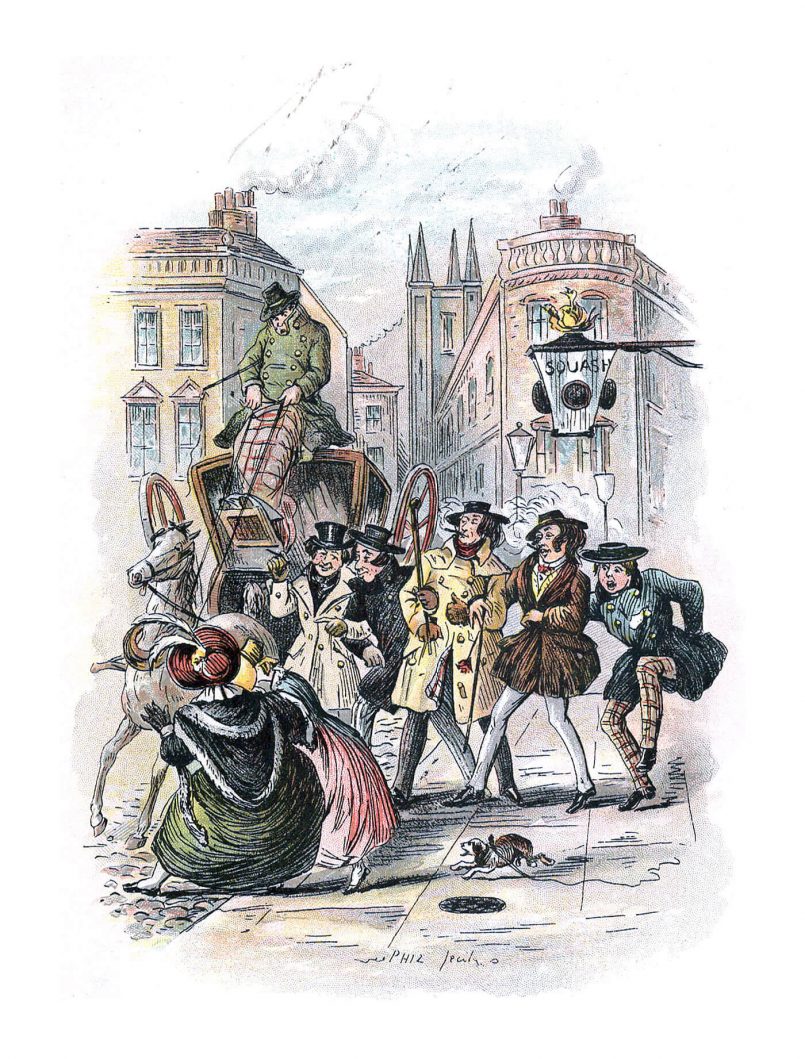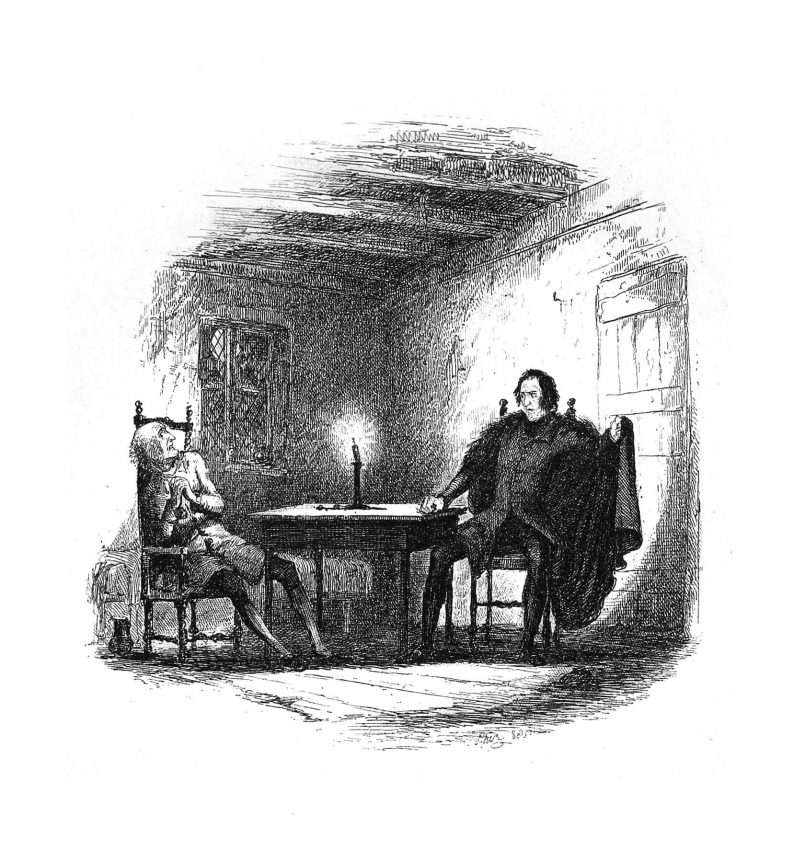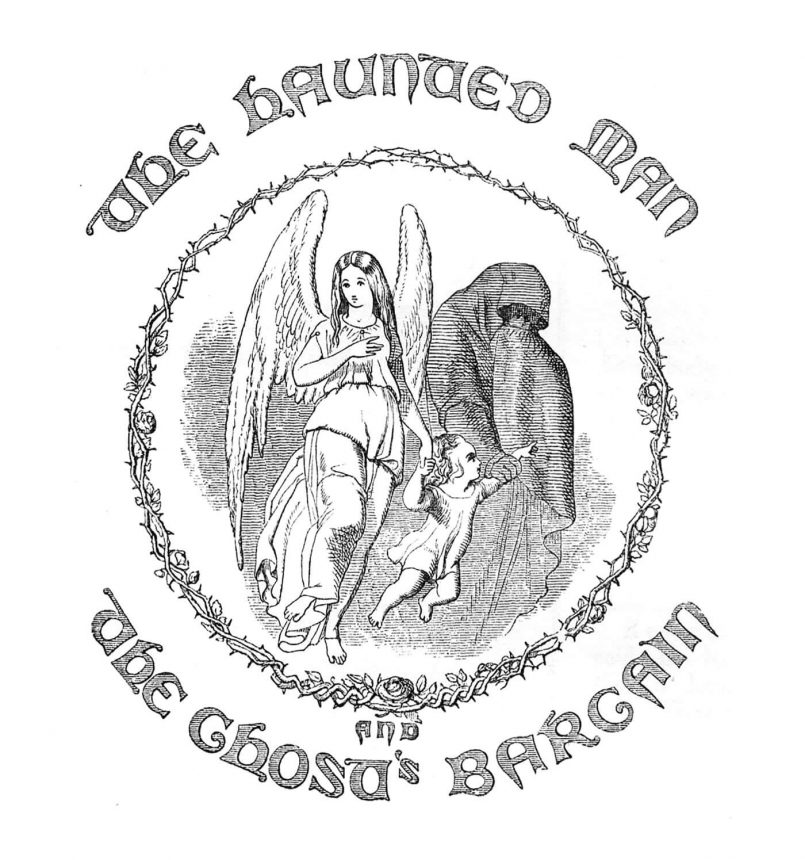 All images were meticulously curated and cataloged by Dr. Goodman with a focus on authenticity and quality. He has carefully restored each illustration to ensure that they are as close to the originals as possible, giving readers an accurate representation of what they would have seen when these stories were first published. He explains the process on his website:
"Every image in the archive has been digitised by hand to a good resolution and is then tidied up in Photoshop, to remove foxing and ensure that the illustrations look as attractive as possible on modern screens."
"As an indicative example, the images, below, are of Marcus Stone's illustration 'The Bird of Prey' from Our Mutual Friend, before and after it has been treated in Photoshop."

"I always use the analogy that this process is similar to how old albums from the 1960s are being remastered for modern technology: everything sounds a bit sharper, there's more clarity, and, generally, it's all a bit less murky," he concludes.
The gallery contains over 1,000 illustrations from some of Dickens's most beloved works, including Oliver Twist, Great Expectations, A Christmas Carol and many more. The illustrations are free to download and use for everyone to share, create, remix or repurpose.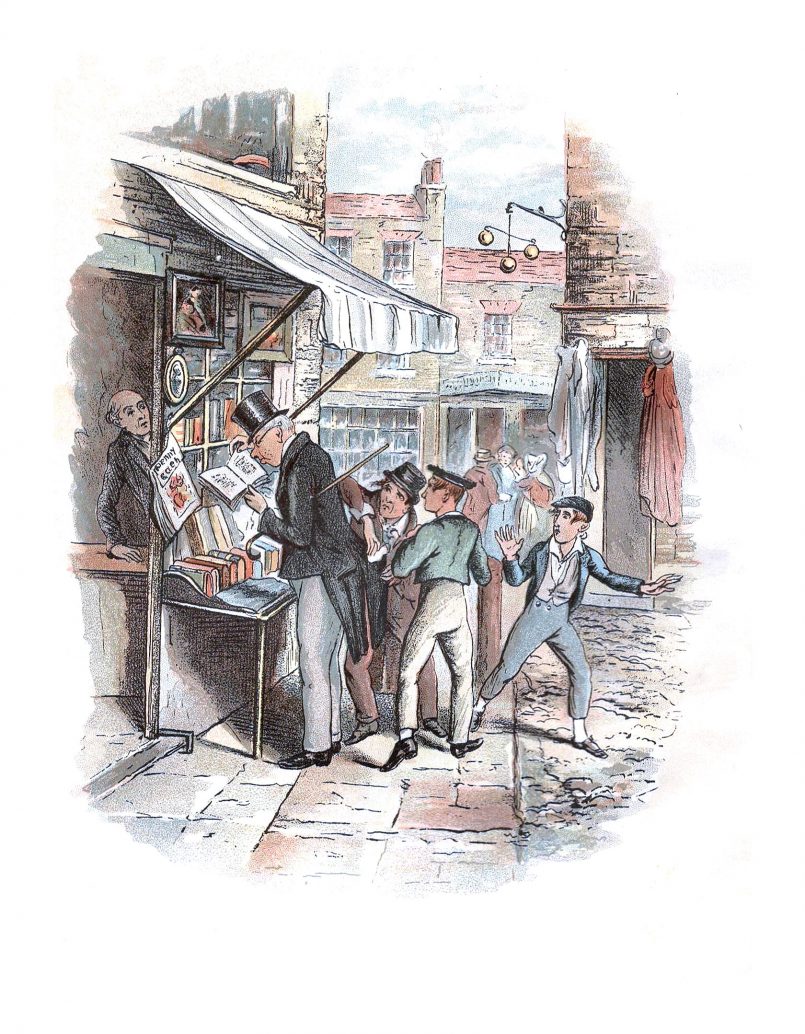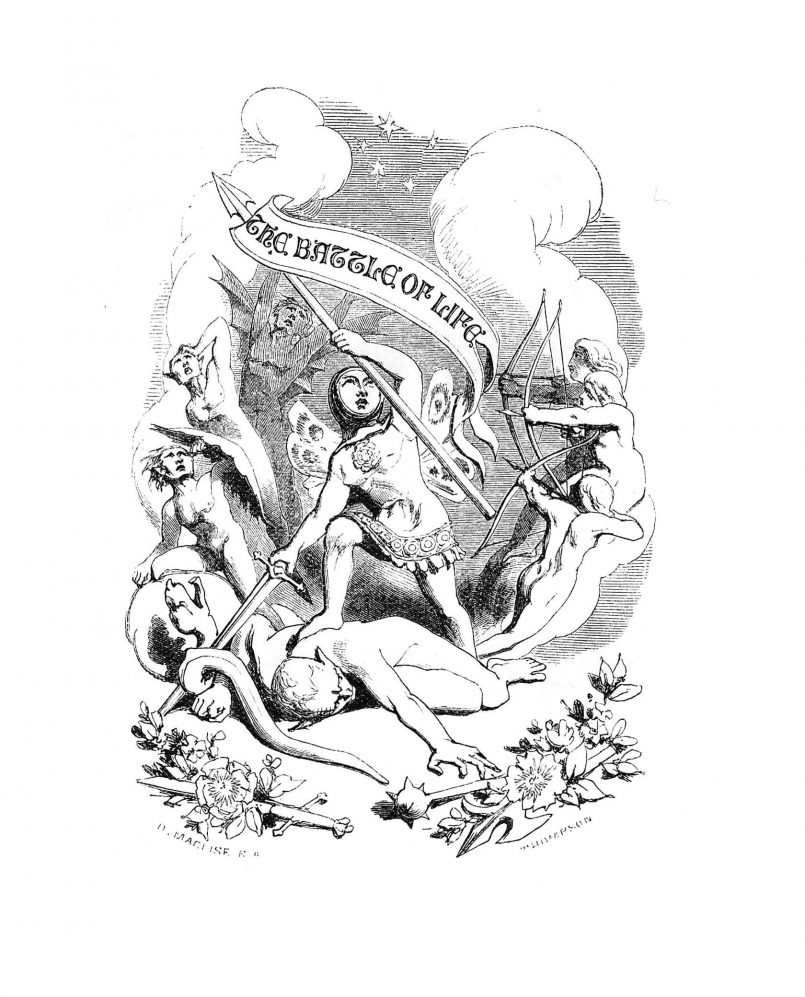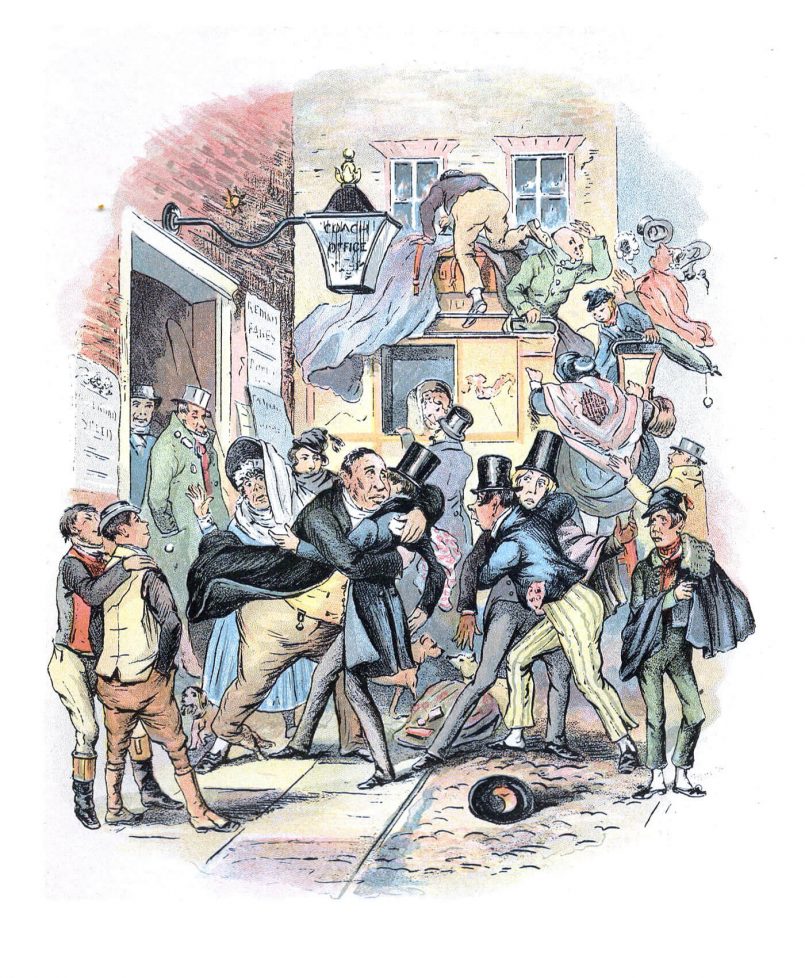 "This website is very much a gallery, and I encourage users to consider each novel's page like a room in a gallery where they can quietly contemplate each image, read the name of its title, and enlarge the illustration to full-screen size."

Dr. Michael John Goodman
This amazing collection provides a great opportunity for anyone interested in learning more about the illustrated pieces used in Charles Dickens's works.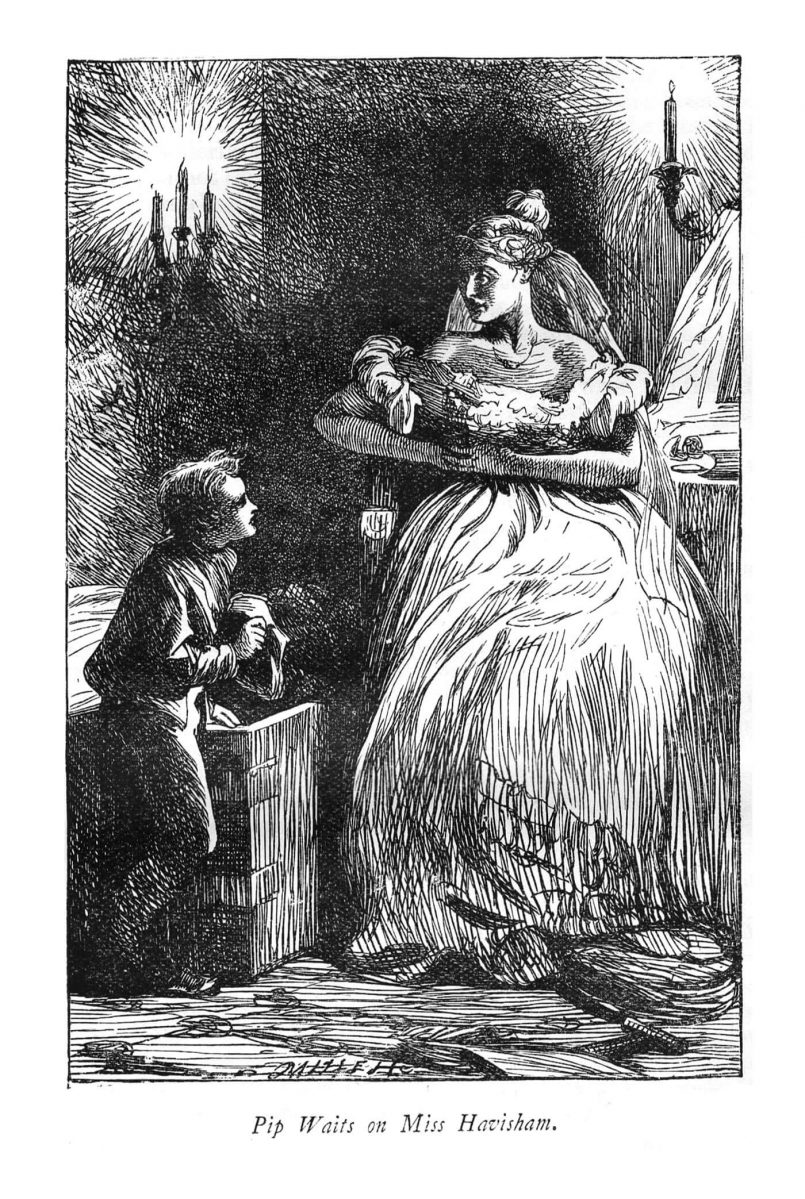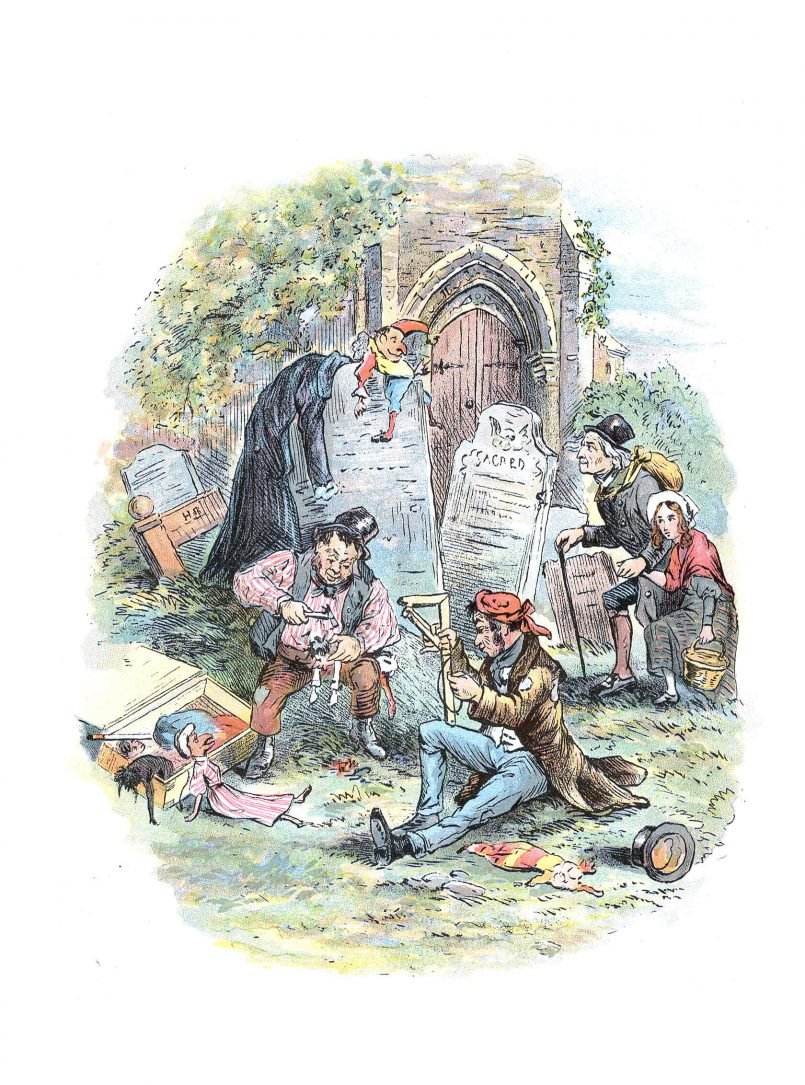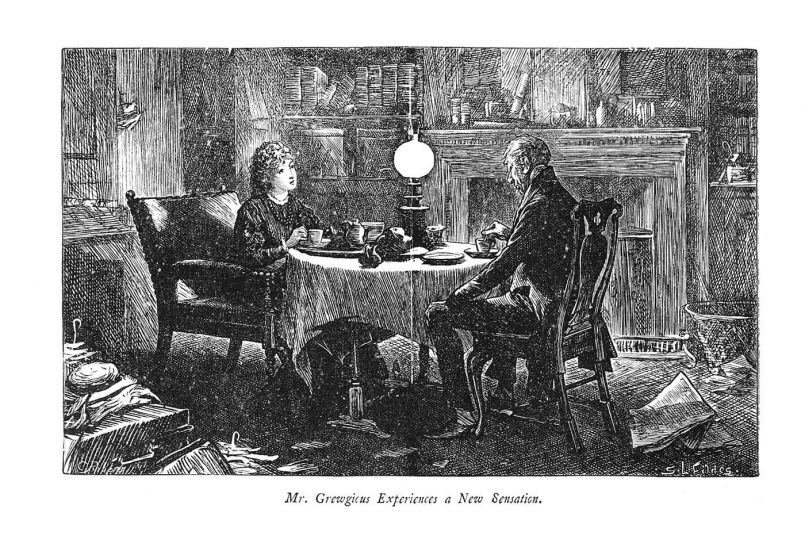 This isn't the first time that Dr. Goodman has cataloged historical artworks with incredible diligence and dedication. In addition to this gallery he is also responsible for the Victorian Illustrated Shakespeare Archive – ShakespeareIllustration.org – a compilation of more than 3000 illustrations sourced from the most notable illustrated editions of Shakespeare's plays during the Victorian era.
You can visit Michael John Goodman's website to find more information about all his projects.
---
Cover: A Tale of Two Cities. Under the Plume-Tree – Frontispiece Illustrated by Phiz (Hablot Knight Browne).

All images: Michael John Goodman, Charles Dickens Illustrated Gallery: CharlesDickensIllustration.org
Inspiration
in your inbox
Amazing art & design, never any spam.
We care about protecting your data. Please refer to our Privacy Policy for more.
© 2023 Inspiration Grid, all rights reserved. Some of our posts may contain affiliate links to partner brands. We earn a small commission if you click the link and make a purchase. There is no extra cost to you, so it's just a nice way to help support the site. All images, videos, and other content posted on the site is attributed to their creators and original sources. If you see something wrong here or you would like to have it removed, please contact us.