The Best Lightroom Presets for Portrait Photography
Published Dec 16, 2022
Includes affiliate content
Lightroom presets are a great way for photographers to quickly and easily enhance their portraits. They allow us to apply changes with just a few clicks, without needing to spend time manually adjusting different settings to get the perfect look.
Finding the best Lightroom presets for portrait photography can be difficult, so we've done the hard work for you! In this article, we'll explore some of the top Lightroom presets available that will help you create stunning portraits.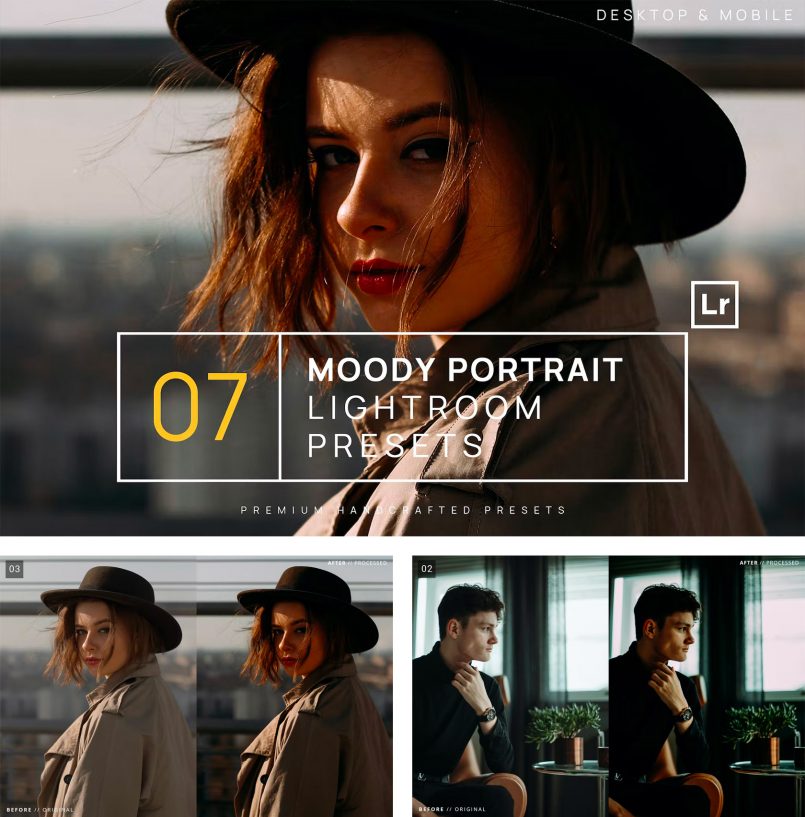 These professional presets are designed to improve your editing workflow with moody styles, film colors, rich shadows, and a contemporary look. This set of seven presets draws inspiration from Fuji, Kodak, Polaroid and other film manufacturers. Deep tones, desaturated, matte style, clean colors, film fade – they're all included in this pack.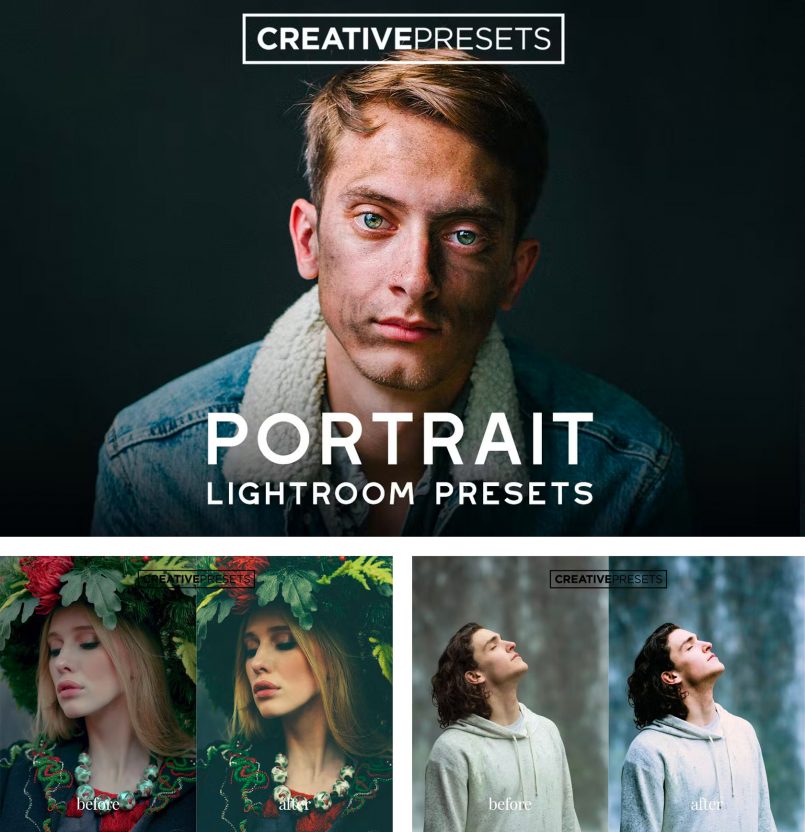 This extensive collection includes some of the best selling Lightroom presets designed to give depth and detail to your portraits. This versatile set has been carefully crafted with precise calibration adjustments to add modern tones and moody contrast to your images.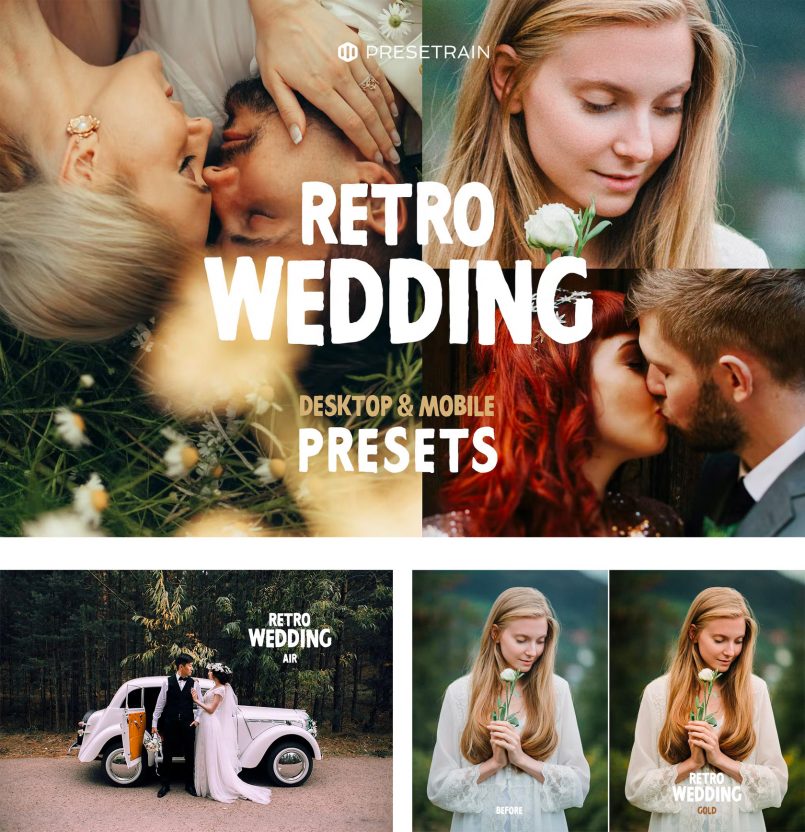 Specifically designed for wedding photographers, this collection offers 10 presets for desktop and mobile, Lightroom, Photoshop and Adobe Camera Raw. Created for professionals who are looking to speed up their workflow, and for hobbyists wanting to enhance their wedding imagery.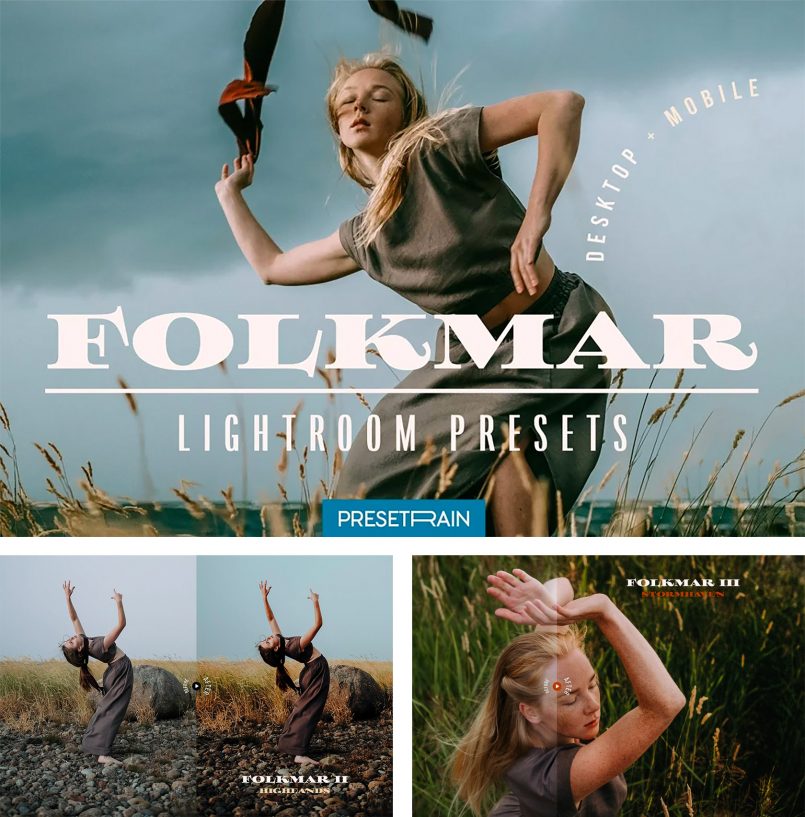 The Folkmar collection features 12 color toning Lightroom presets for portrait, fine art and fashion photography. Great for both pros and amateurs, these presets work on desktop or mobile and provide an effortless workflow for your photography project.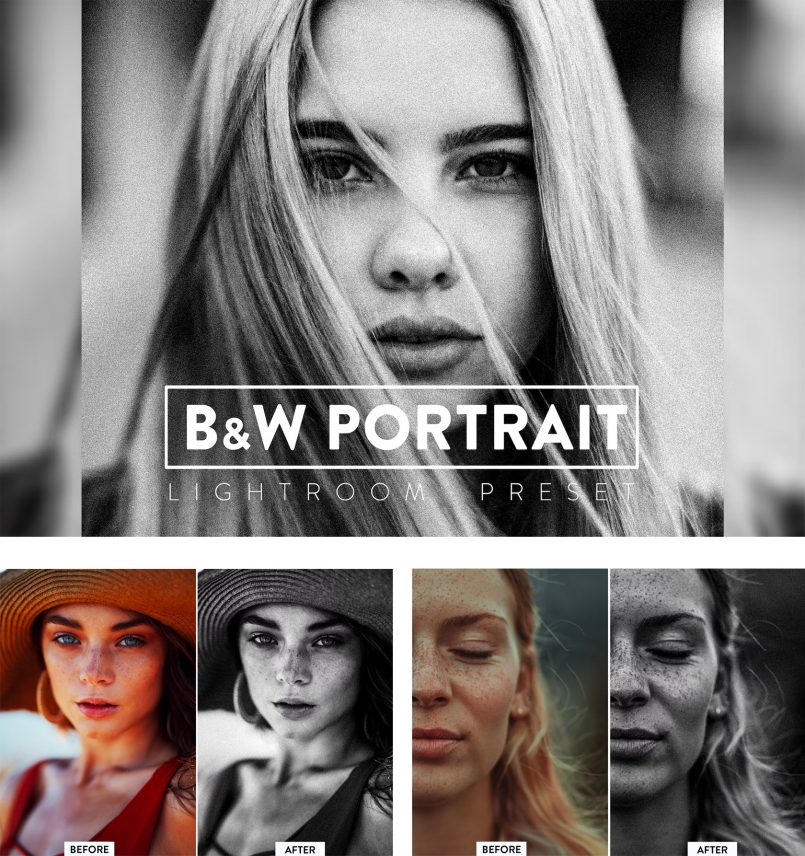 If you're looking for the perfect black and white look, this set of professional presets for Lightroom is the real deal. Compatible with all photo formats and all versions of Lightroom, Lightroom Mobile and Camera Raw.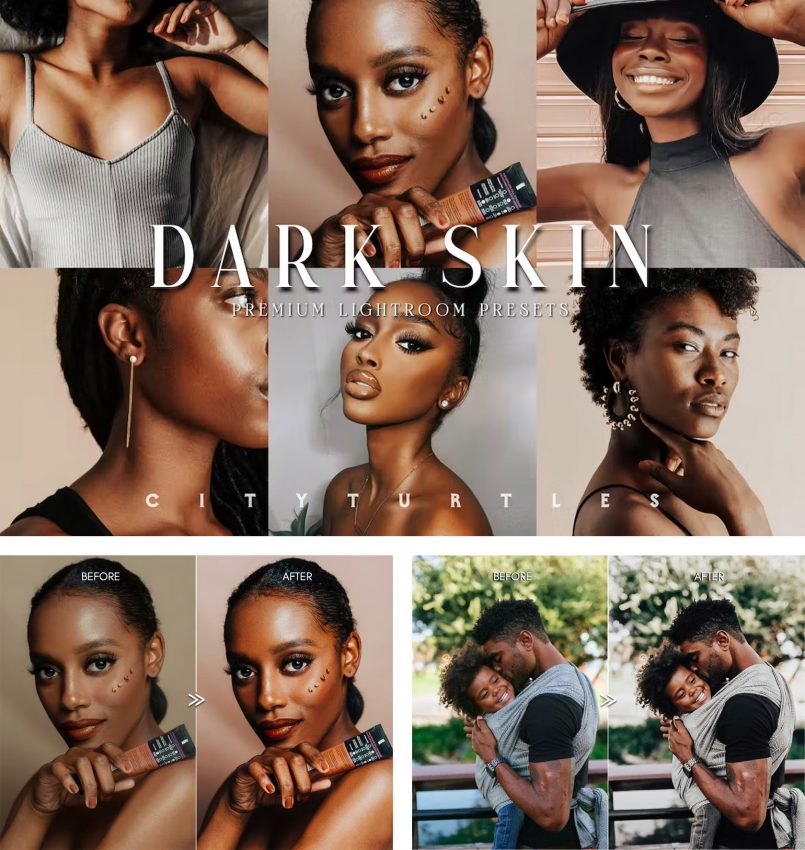 The Dark Skin Preset Collection features minimal tones and soft moody colors. These presets are super versatile and crafted to work beautifully on all types of images. Perfect for portraits, lifestyle images, beauty and makeup looks, and more.
The collection includes both desktop and mobile files so you can easily edit at home on your computer, or on the go with your phone and tablet devices. These presets will be handy wherever you go!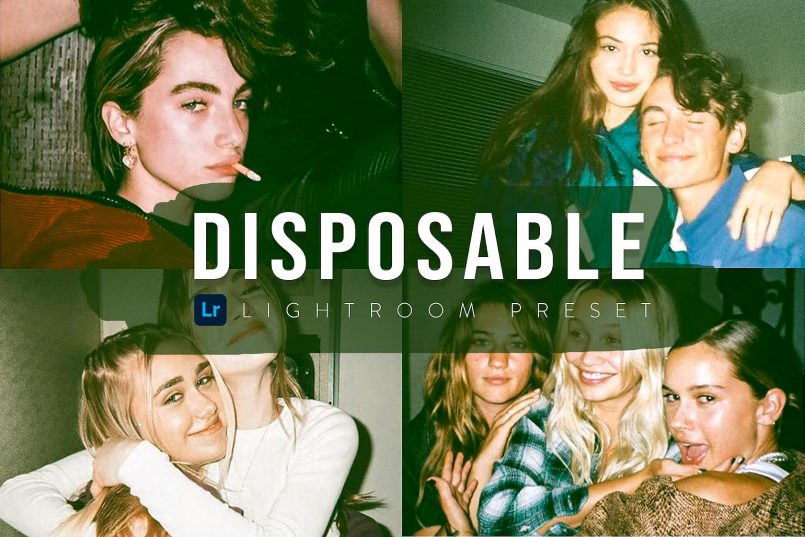 Get that old school disposable camera look with this cool collection of Lightroom presets. Includes 10 presets in DNG and XMP formats.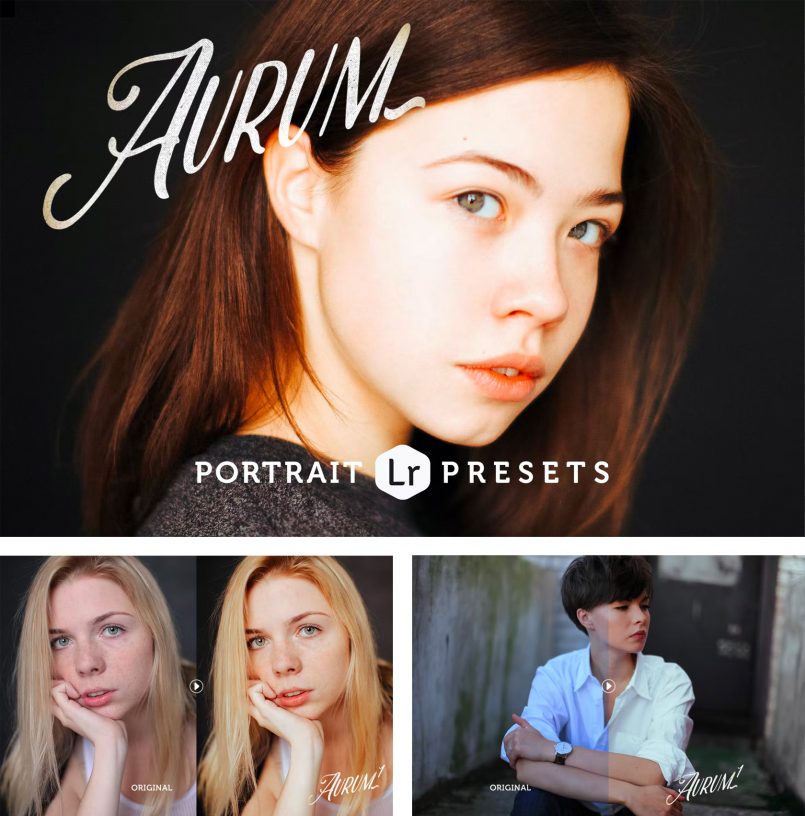 This collection was designed to provide subtle and vivid warm toning for studio, fashion, portrait and fine art photography.
'Aurum' offers a large selection of pre-made variations to match different lighting conditions and camera settings, allowing you to find the perfect style for just about any image.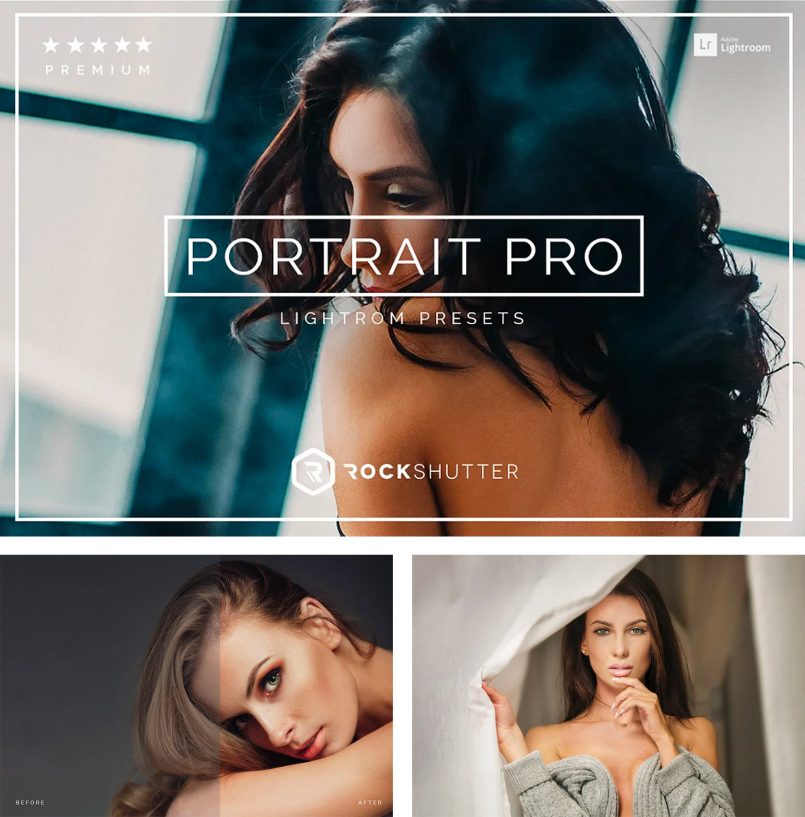 With a variety of helpful and easy-to-use preset brushes to choose from, the Portrait Pro collection allows you to transform any photo, creating vivid portraits, stunning modeling headshots, and more in a flash.
You'll enjoy being able to quickly and easily adjust and fine tune image details for a phenomenal and professional looking finish. Get full control on your retouching with this fantastic set of 50 Lightroom presets.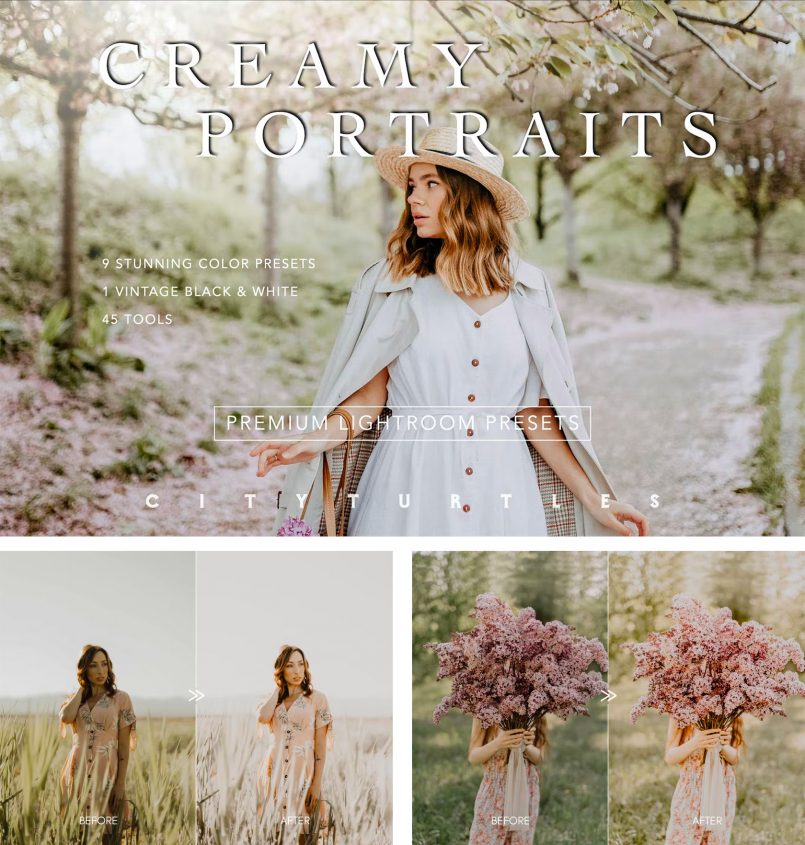 This is a light and airy collection of presets perfectly crafted for clean skin tones and rich color. These presets are quite flexible and work well for couples, lifestyle shoots, editorials, and wedding photography.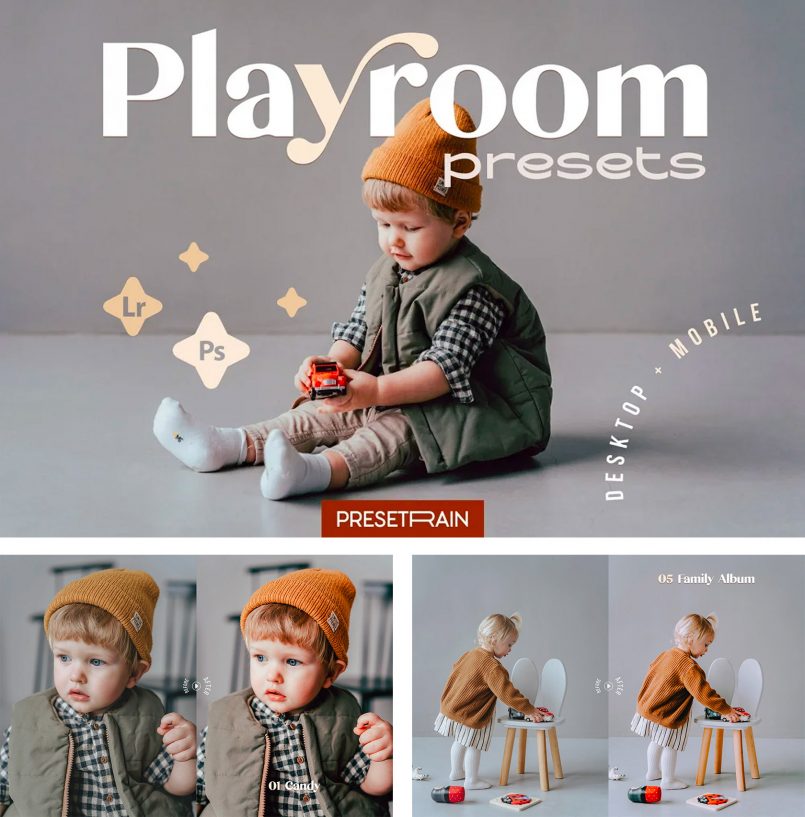 The Playroom set offers 15 presets created specifically for children and newborn photography. When it comes to shooting for children, it is important to keep the mood, get into the style and not forget about the peculiarities of their soft skin during processing. All this can be made easier with this set of authentic toning presets.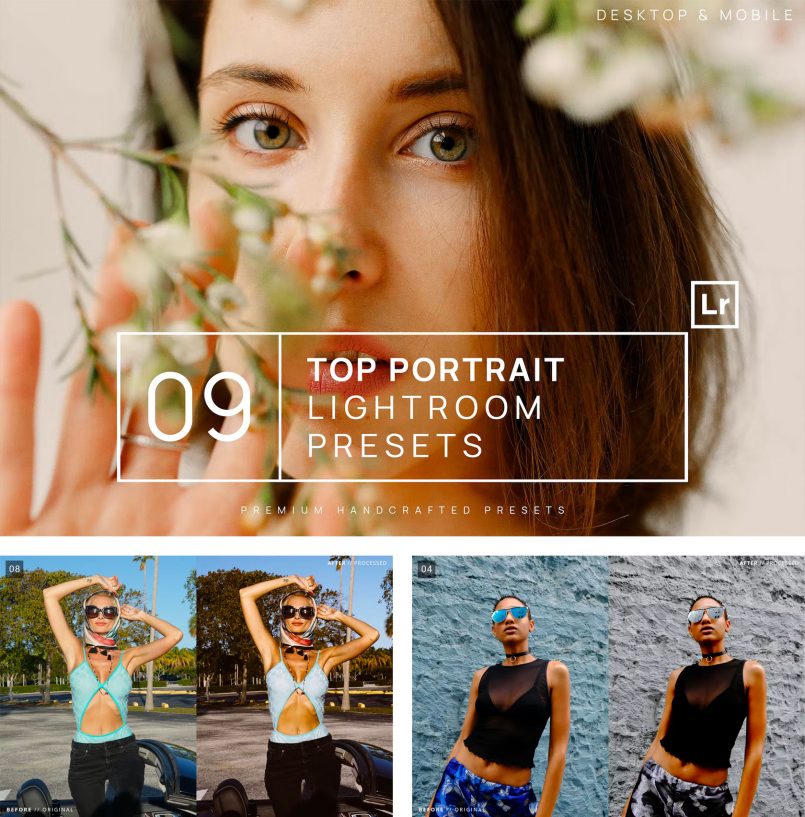 This collection of professional presets is designed for portraiture and fashion shoots, featuring rich and deep colors. Enhance your shots with pastel tones, faded looks, matte, soft lighting, and many other styles.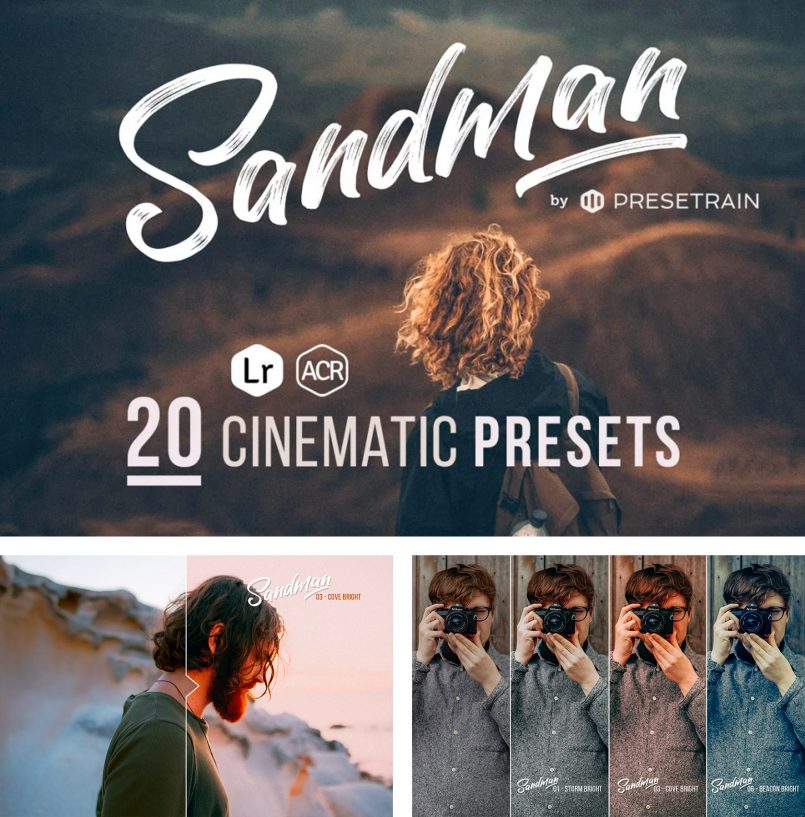 Sandman is a collection of 20 beautiful atmospheric color-grading presets for Lightroom and Photoshop. These editorial quality presets will work on desktop and/or mobile and were designed to enhance portrait, travel, blog and lifestyle images.
Whether you are a pro or an amateur, Sandman presets will speed up your post-processing and help you get awesome results with a single click.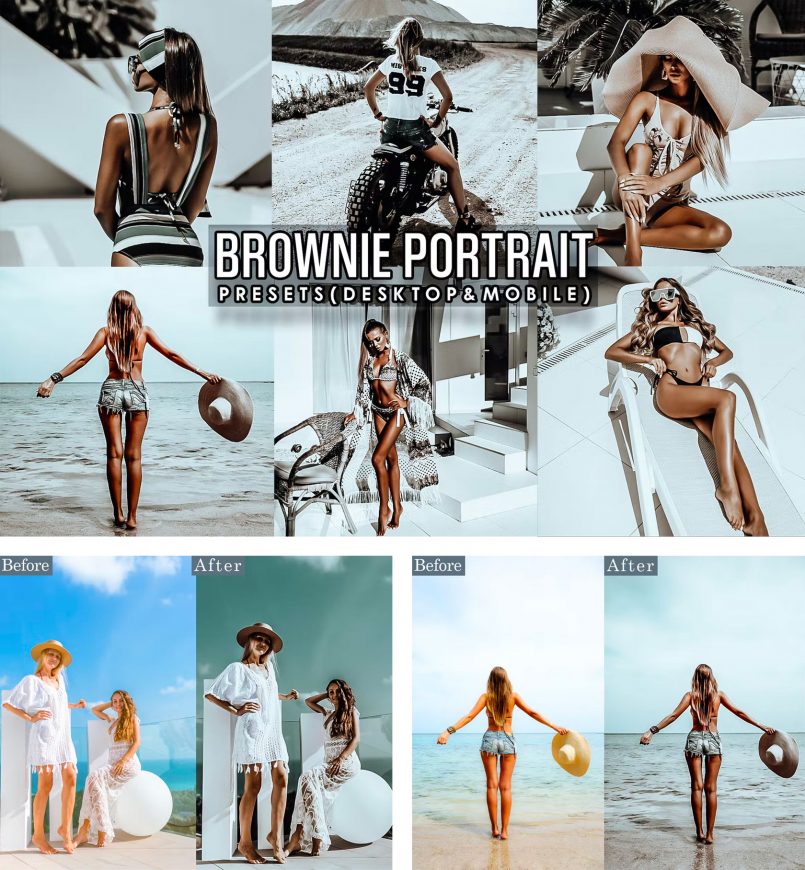 This set of Lightroom presets was created to enhance your lifestyle portraits and produce a unique, sophisticated aesthetic. The bundle includes 4 presets for Lightroom (desktop and mobile), as well as 4 Camera Raw presets for Photoshop.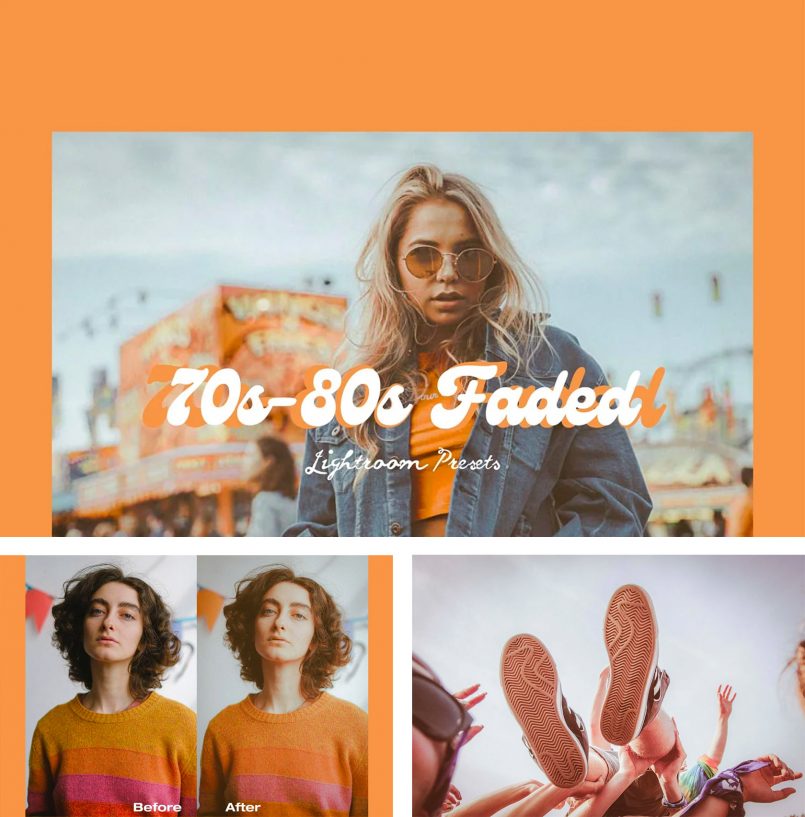 This collection of Lightroom presets was designed to give your snapshots a fun 70s and 80s faded old print look. Each preset was modeled after a real scanned print from the 70s and 80s.
Tested with many photos and carefully adjusted to create a beautiful result with a single click. Fully adjustable.
We hope you found this roundup of Lightroom presets useful. Now that you know our favorite ones for portrait photography, start experimenting and see what works best for you!
---
This post contains affiliate links to partner brands. We earn a small commission if you click the link and make a purchase. There is no extra cost to you, so it's just a nice way to help support the site.
Inspiration
in your inbox
Amazing art & design, never any spam.
We care about protecting your data. Please refer to our Privacy Policy for more.
© 2023 Inspiration Grid, all rights reserved. Some of our posts may contain affiliate links to partner brands. We earn a small commission if you click the link and make a purchase. There is no extra cost to you, so it's just a nice way to help support the site. All images, videos, and other content posted on the site is attributed to their creators and original sources. If you see something wrong here or you would like to have it removed, please contact us.