The 10 Most Beautiful Games of 2022
Published Dec 9, 2022
Includes affiliate content
There is something quite magical about picking up a controller and immersing yourself completely in a brand new experience.
Video games have the ability to transport us to different worlds, expand our perception, and present us with tough challenges that are a joy to overcome.
There was a time when video games were seen as a simple pastime, or a children's toy, but the medium has evolved to a point where no other art form can rival its compelling power of storytelling. When playing a game, you're not only part of the story, you're actively determining the outcomes of your own trajectory.
Modern game design combines elements of art direction, photography, animation, character creation and sound design to produce captivating narratives.
In this article we take a look at the visual accomplishments of games released in 2022. These are the ones we couldn't stop taking screenshots of this year.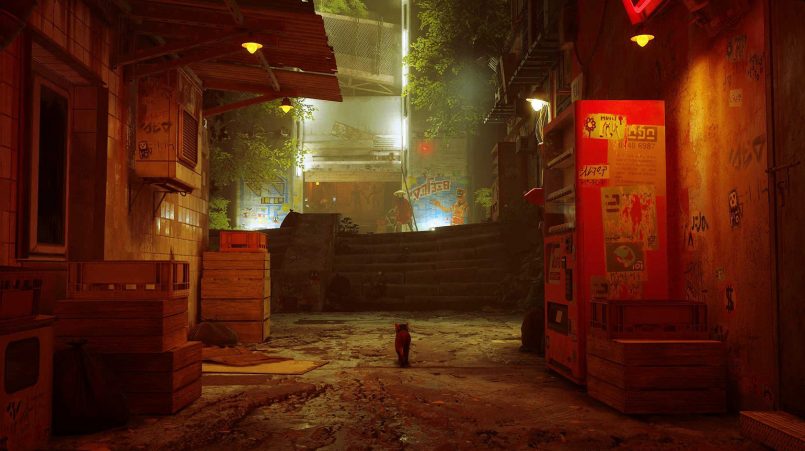 Stray
Developed by French indie developer BlueTwelve Studio, Stray is a visually stunning adventure in which players take on the role of a cat exploring a mysterious futuristic world.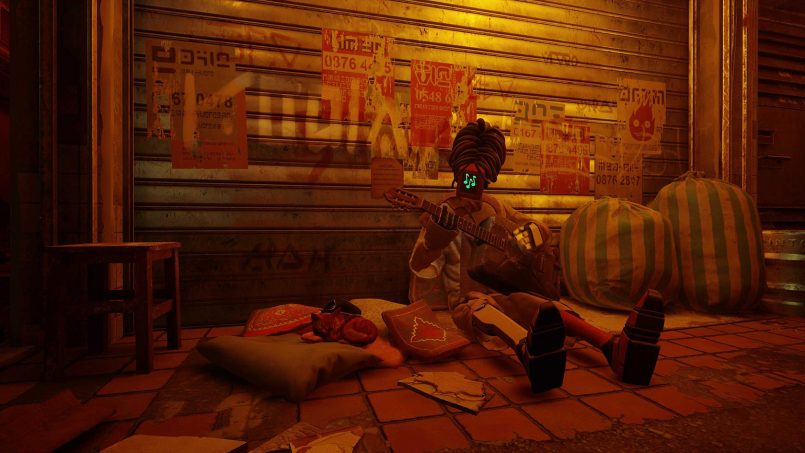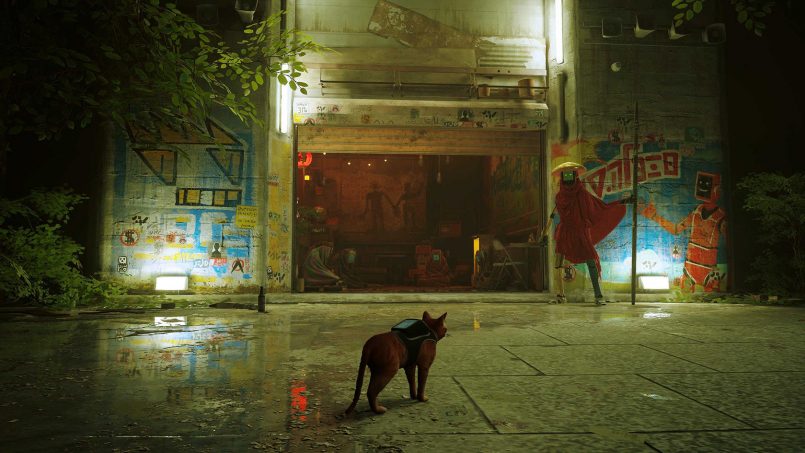 Stray's atmosphere is captivating with towering cityscapes, winding alleys and intriguing back streets. You get the sense that every scene has been crafted with love and care down to its smallest details.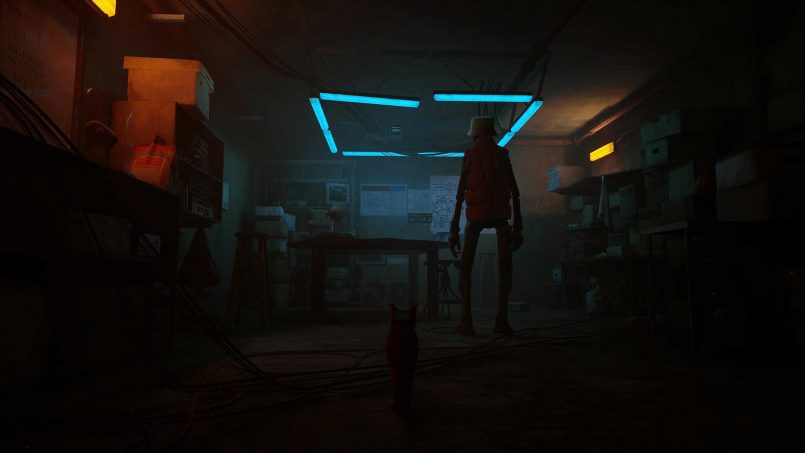 You can get a digital copy of Stray on the PlayStation Store or Steam if you're on a PC.
The game was released July 2022 on PS4, PS5 and Windows.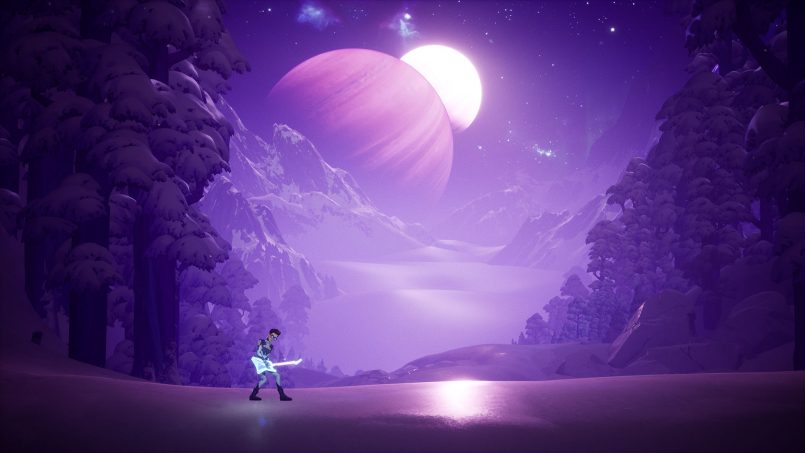 The Artful Escape
The Artful Escape is an immersive experience that will take you on a journey of music and art. Set in a vibrant and colorful world, this game allows players to explore the dynamic landscapes through its unique art direction.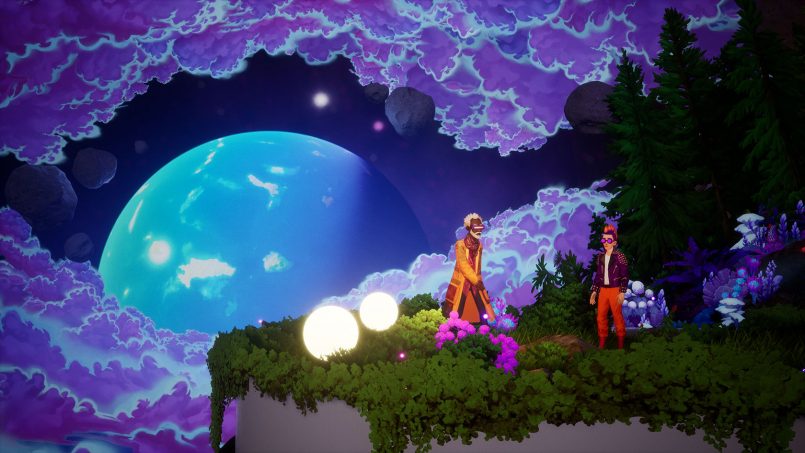 The character designs are particularly captivating, bursting with life and personality. While exploring the world, players can enjoy the cheerful music, and contribute with their own guitar solos and flourishes.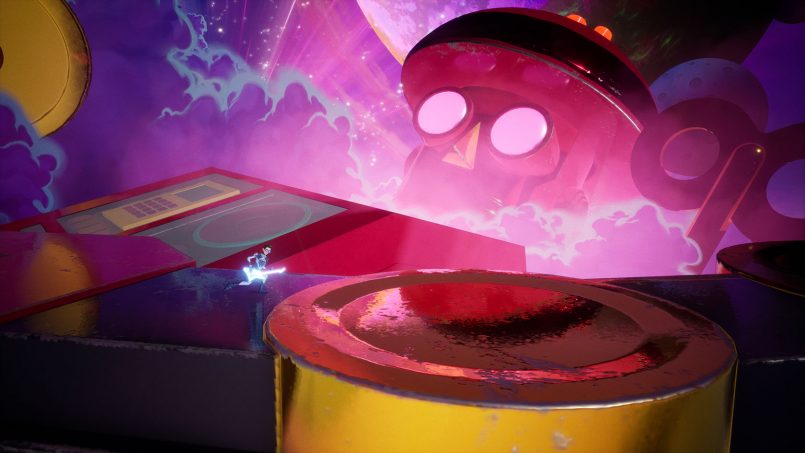 The Artful Escape is available on Nintendo Switch, Steam, Xbox consoles, and it's currently free for Game Pass subscribers.
You can get the game digitally on all platforms, and iam8bit is also releasing a physical copy for the Switch and PS5.
The Artful Escape was released January 2022 on Nintendo Switch and September 2021 everywhere else.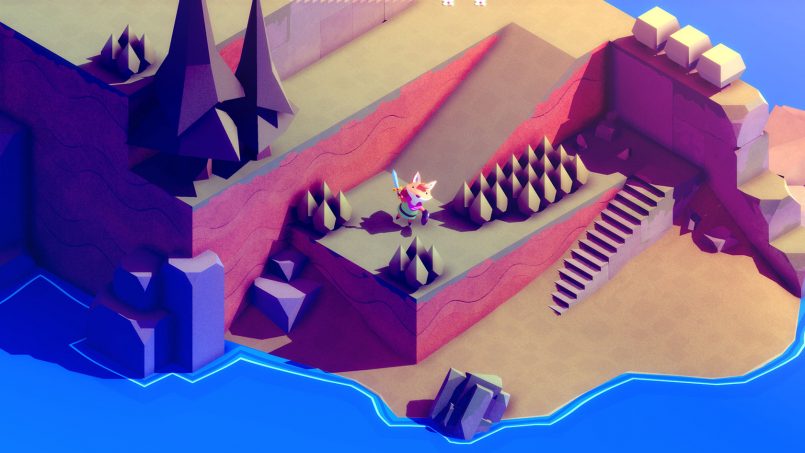 TUNIC
Featuring a small fox as the hero, Tunic is an action-adventure game created by Andrew Shouldice and published by Finji.
The isometric, top-down view gives the game an old-school feel reminiscent of classic games like Zelda. If you're a fan of retro gaming you will surely enjoy the nostalgia and beauty of this adventure.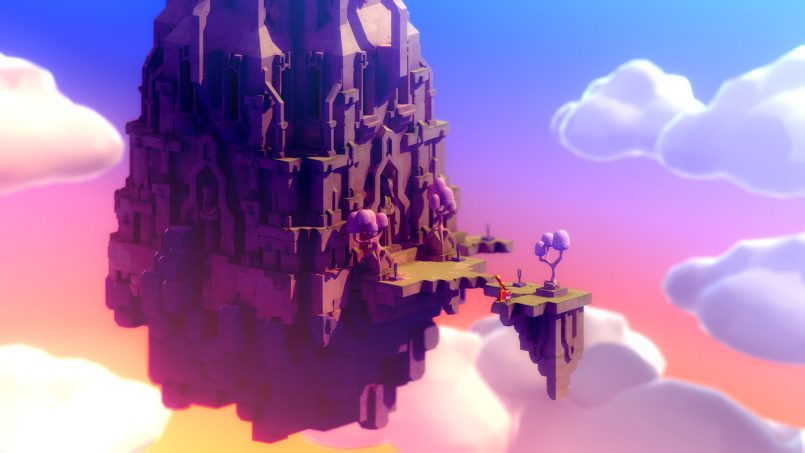 The carefully crafted backdrops are stunningly beautiful and filled with secrets waiting to be uncovered. Players can explore lush forests and dungeons, fight off monsters, and uncover hidden treasures as they make their way through the world—all while taking in its vibrant colors and delightful art style.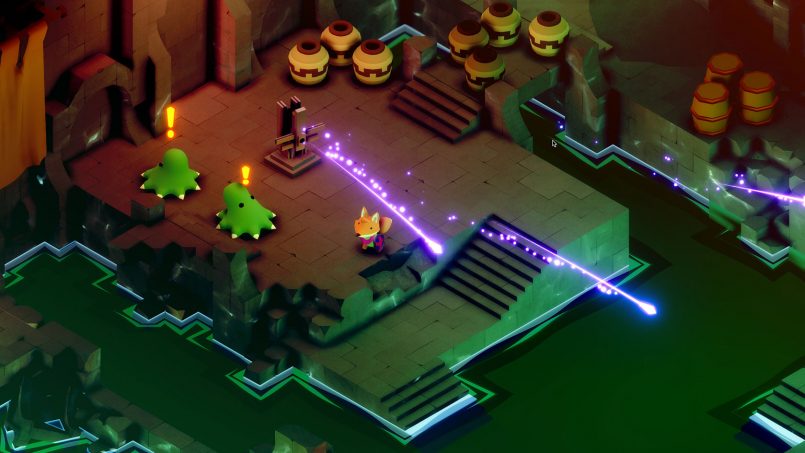 You can get a digital copy the game on all platforms. Sadly for collectors, there is no word yet on a physical release.
Tunic launched March 2022 on Windows, macOS, Xbox Series X/S and Xbox One.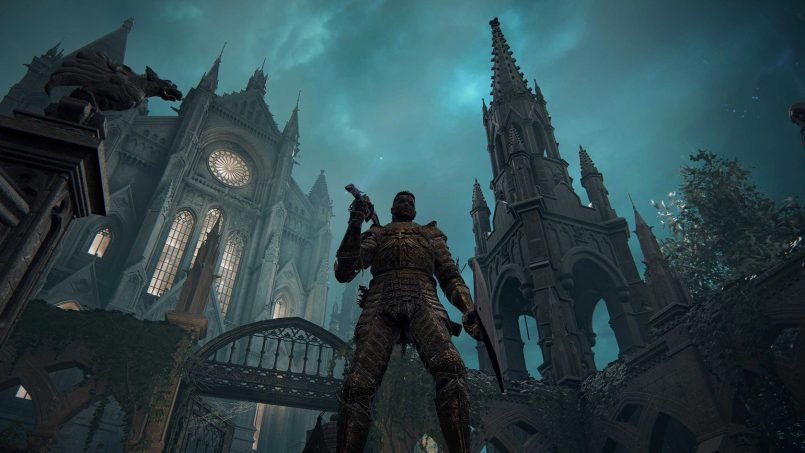 Elden Ring
FromSoftware's visionary art direction has produced some of the most interesting visuals in video games, and Elden Ring is no exception. Fans of the studio's past works were thrilled to see Hidetaka Miyazaki's take on an open world game.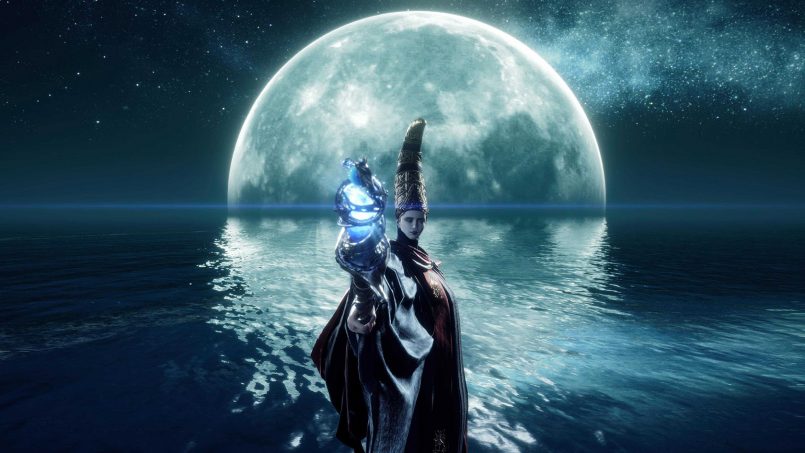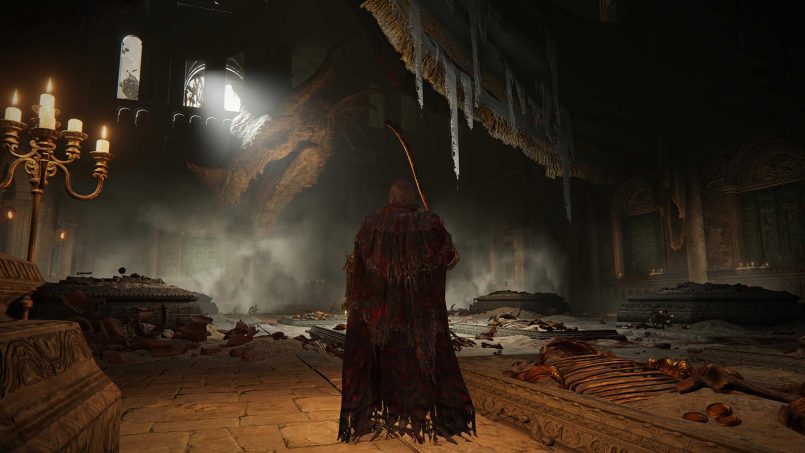 The landscapes and environments within Elden Ring's sprawling open world are truly something else, as you explore a number of different areas filled with secrets waiting to be uncovered.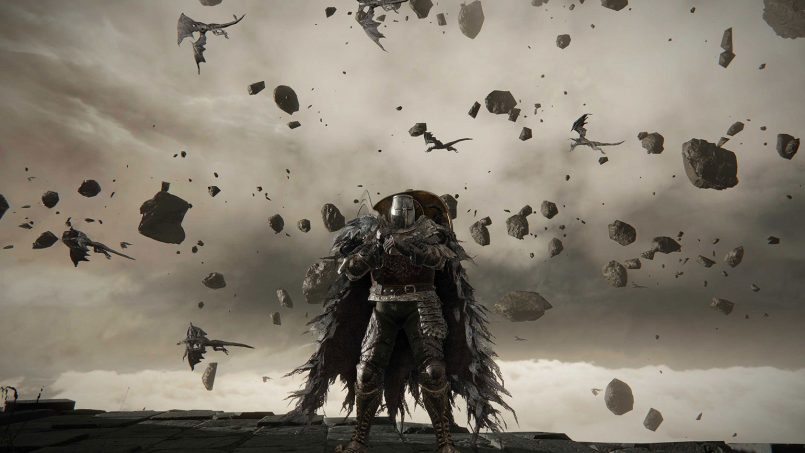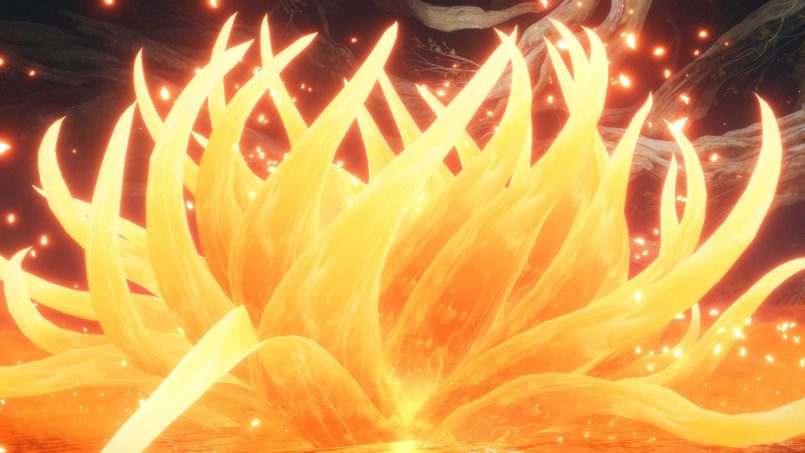 With its grand scale, daring plotlines, and memorable characters; it's safe to say that Elden Ring sets a new bar for creative storytelling in gaming.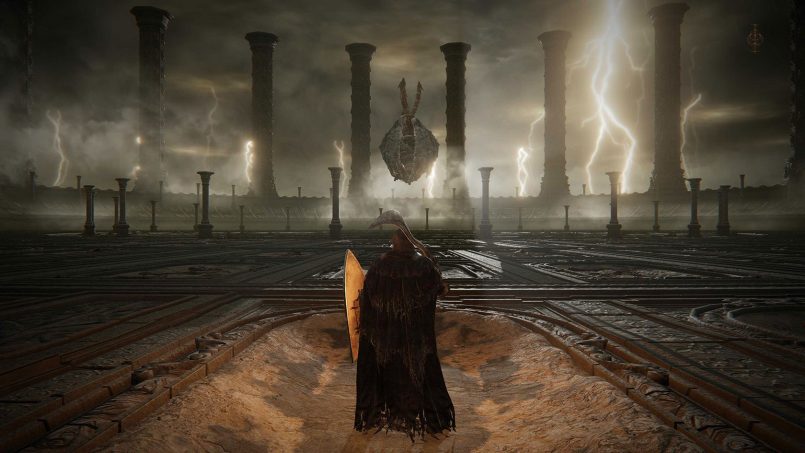 You can pick up a physical copy of Elden Ring here, and the digital version is available on all platforms.
Elden Ring was released February 2022 on PlayStation 4, PlayStation 5, Windows, Xbox One, and Xbox Series X/S.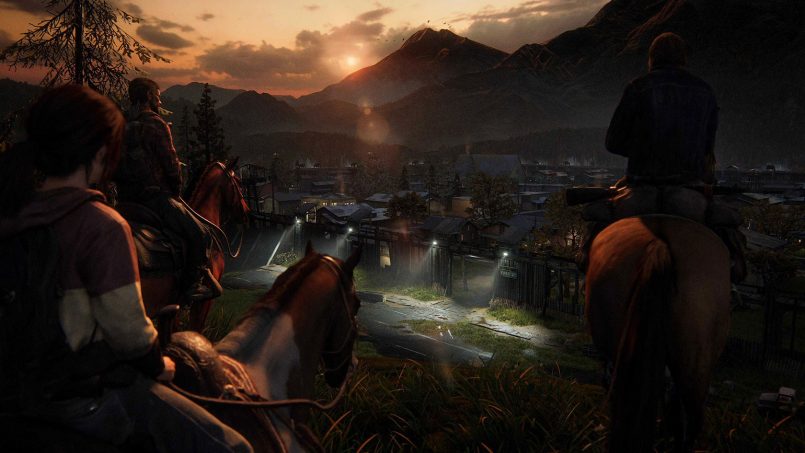 The Last of Us Part 1
Rebuilt from the ground up to take full advantage of the PlayStation 5 hardware, The Last of Us Part 1 is a stunning recreation of the beloved classic. From its heart-wrenching storytelling to its jaw-dropping graphics, the game has become an international phenomenon since its 2013 release.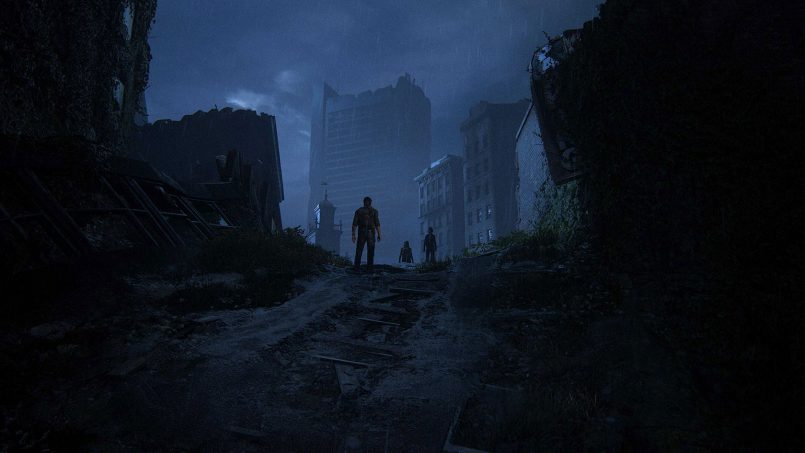 The art direction in The Last of Us has been widely praised for its ability to draw players into this post-apocalyptic world with a strong atmosphere and incredible visuals.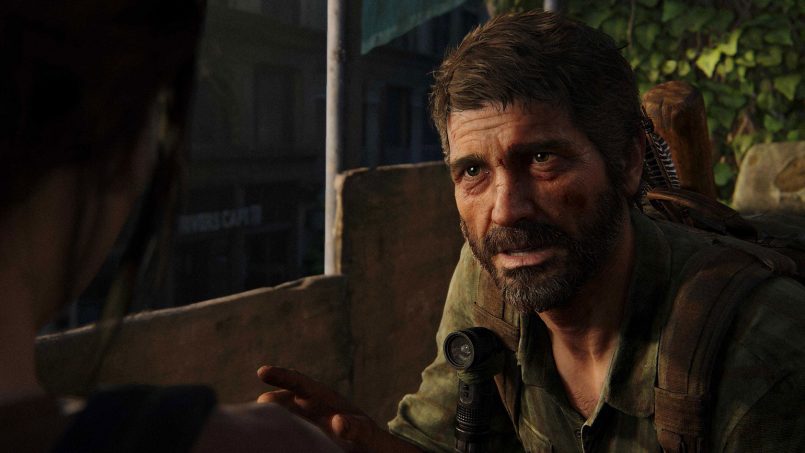 With highly detailed environments and character models featuring authentic expressions that look almost real, it's hard to take our eyes off the screen as we explore the ruins of post-pandemic America.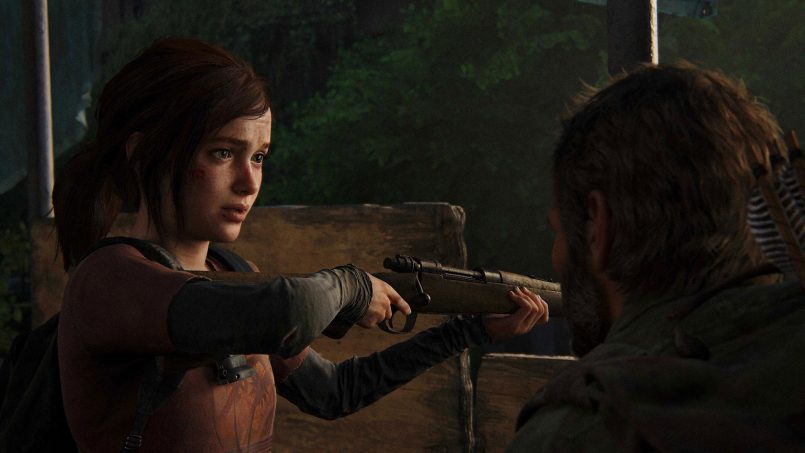 Every inch of this world is rendered incredibly realistically, making us feel like we're living inside a movie as we play through it.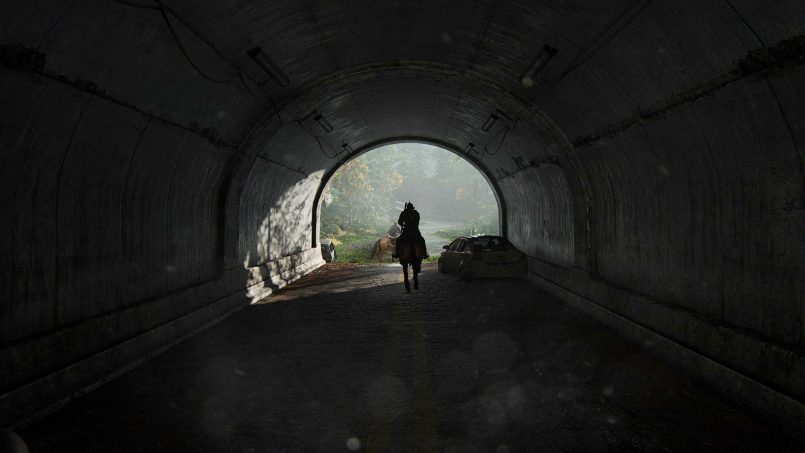 You can grab the game on Amazon, or digitally via the PlayStation Store.
The Last of Us Part 1 was released June 2022 exclusively for the PS5.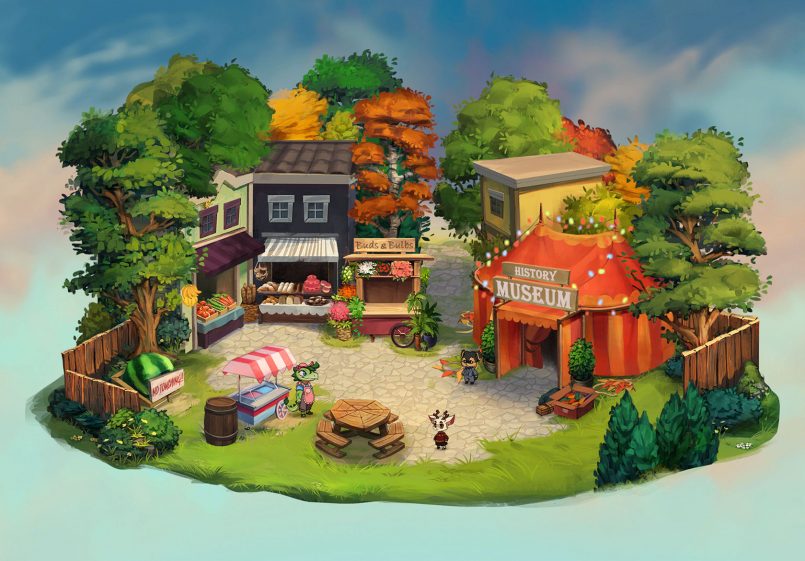 Beacon Pines
Beacon Pines immediately caught our eye with its unique storybook art style and endearing characters.
As you explore this beautiful little town, you'll encounter cute creatures and work together to uncover the mysteries of a world filled with secrets and danger.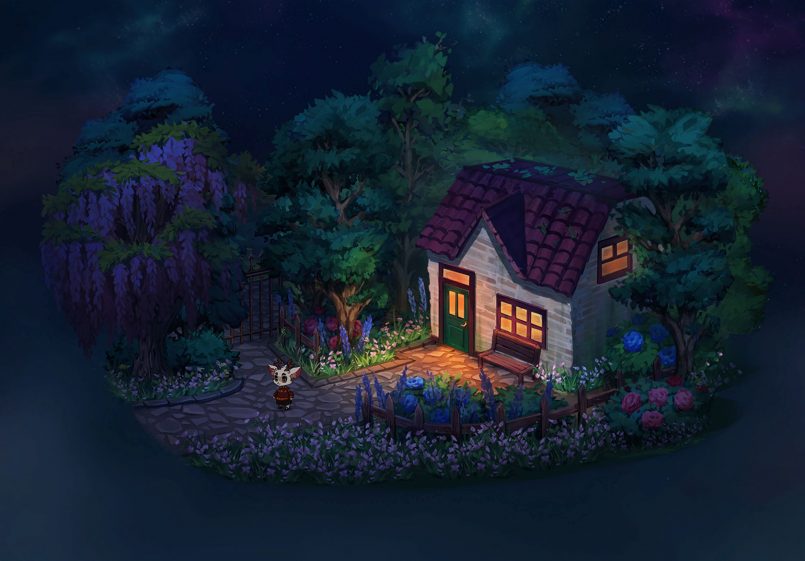 The game provides hours of entertainment for younger audiences, while still offering plenty of challenge and intrigue to keep older players engaged too. Solve puzzles, make new friends and go head-to-head against a sinister force lurking in the shadows.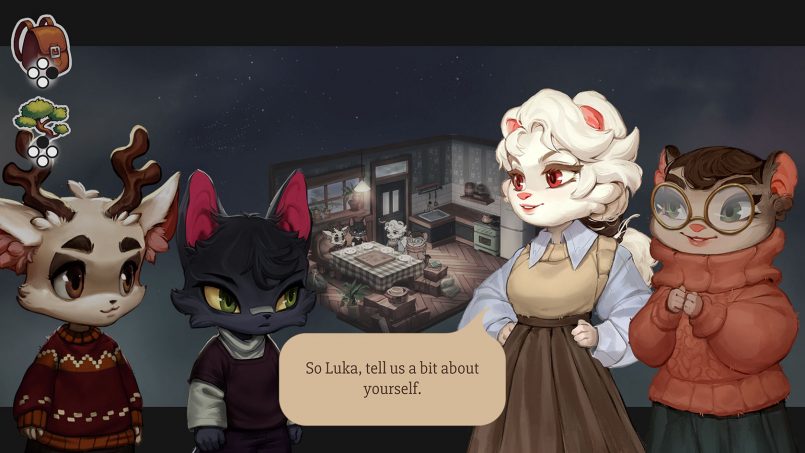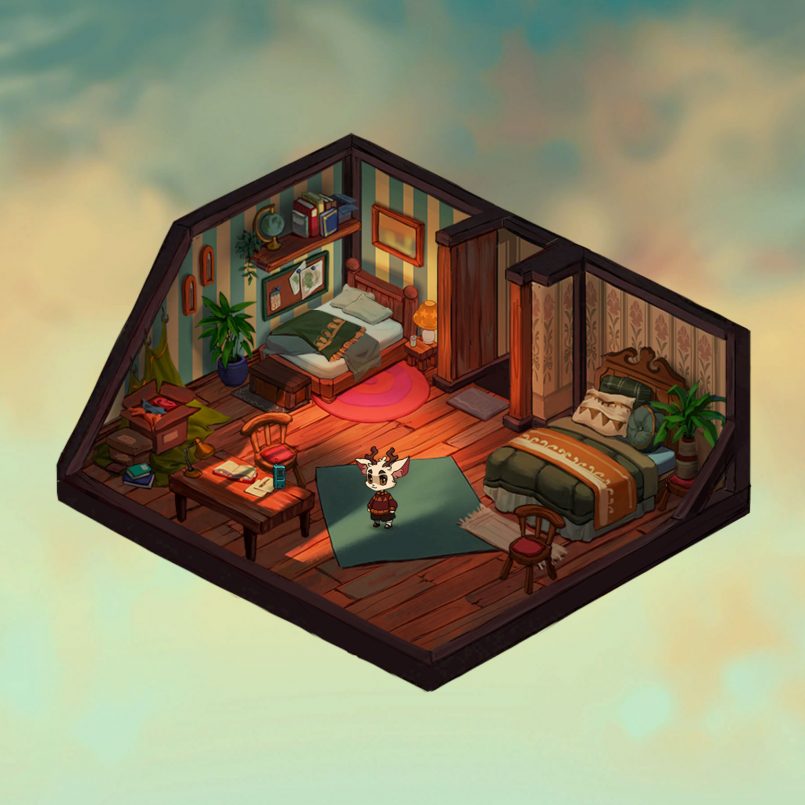 With its charming atmosphere, captivating visuals, and an immersive narrative with branching paths, Beacon Pines is a truly memorable little adventure.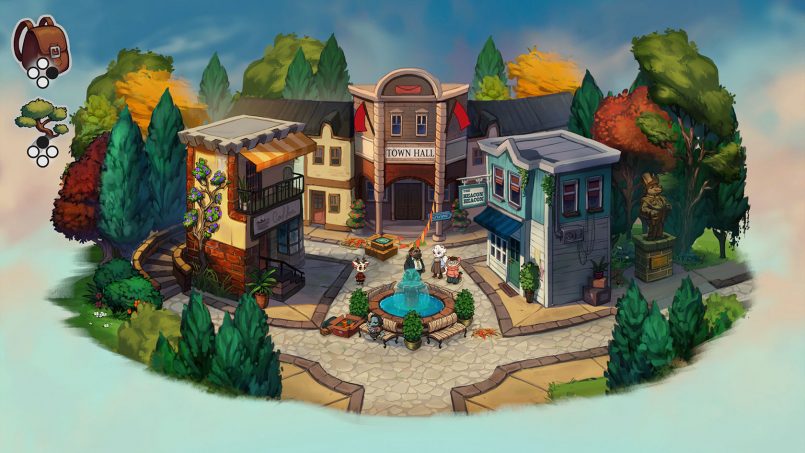 The game is available digitally on all platforms.
Beacon Pines was released September 2022 on the Nintendo Switch, Xbox One, Xbox Series X/S, Windows and Mac.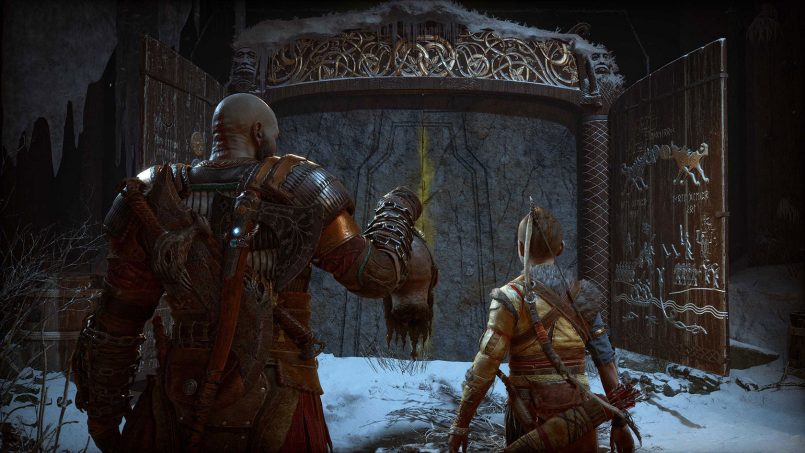 God of War Ragnarök
Set in the world of Norse mythology, the long awaited sequel to the critically acclaimed God of War series, God of War: Ragnarök, delivers incredibly detailed graphics and visually stunning backdrops across the Nine Realms.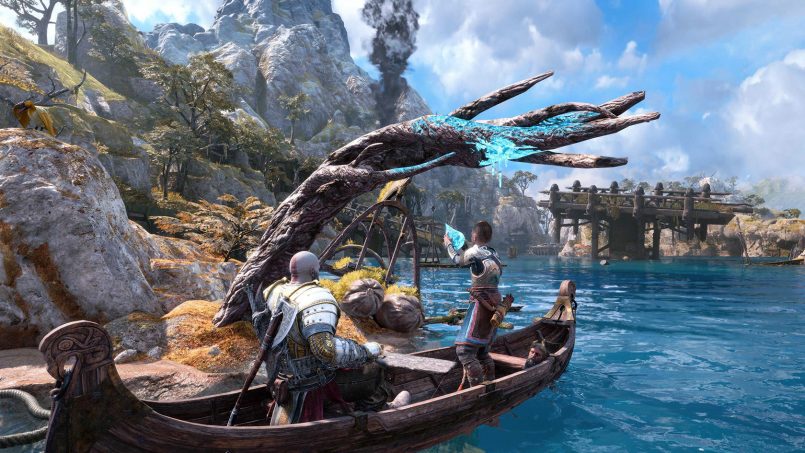 The impeccable art direction by Rafael Grassetti, combined with compelling voice acting by an incredible cast, contribute to draw players into its gripping storytelling.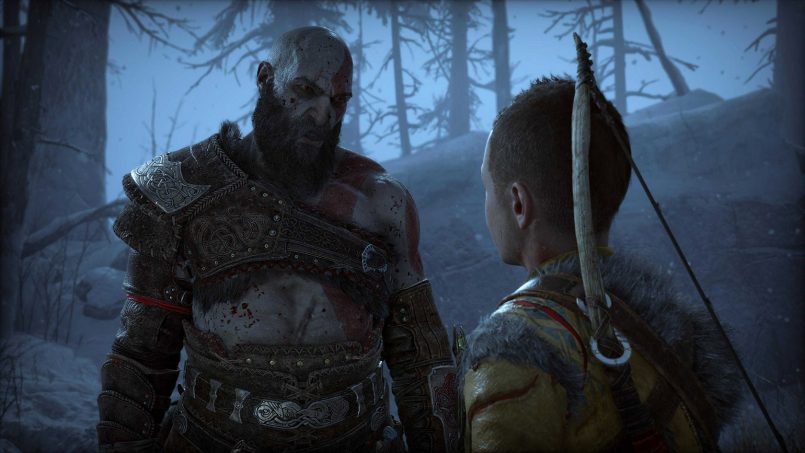 Playing as Kratos and his son Atreus you'll fight gods, monsters and other creatures through exciting Nordic landscapes.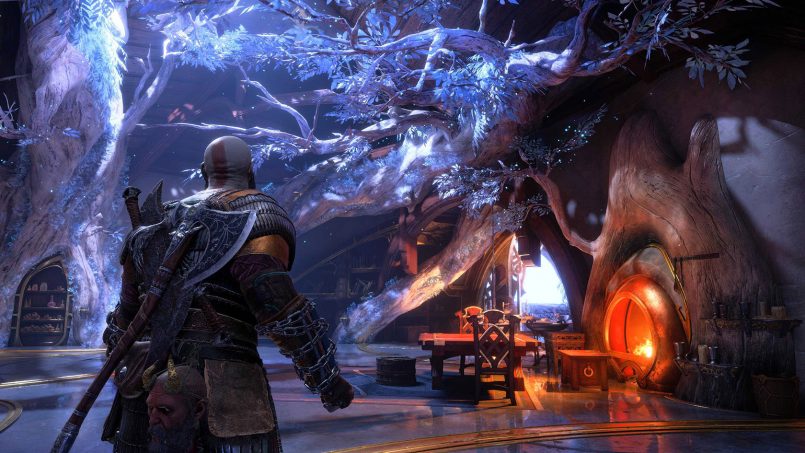 Get ready for breathtaking set pieces and some epic boss fights that are sure to test your skills as you unravel all the secrets Ragnarök has to offer.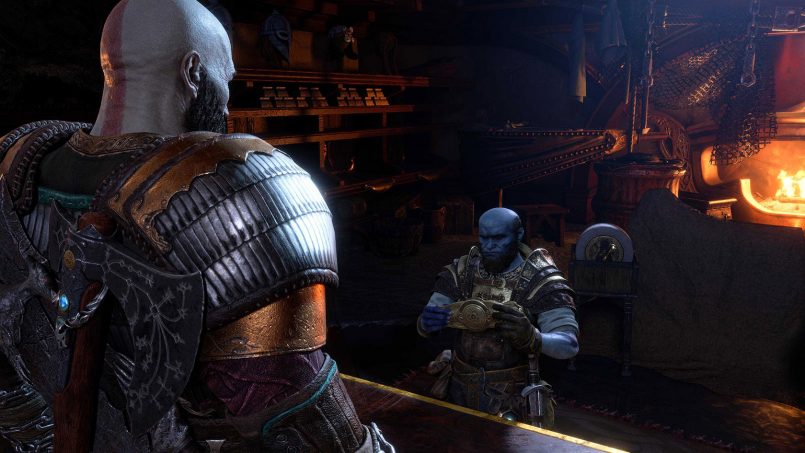 You can get Ragnarök on Amazon, or digitally via the PlayStation Store.
The game launched November 2022 on the PS4 and PS5.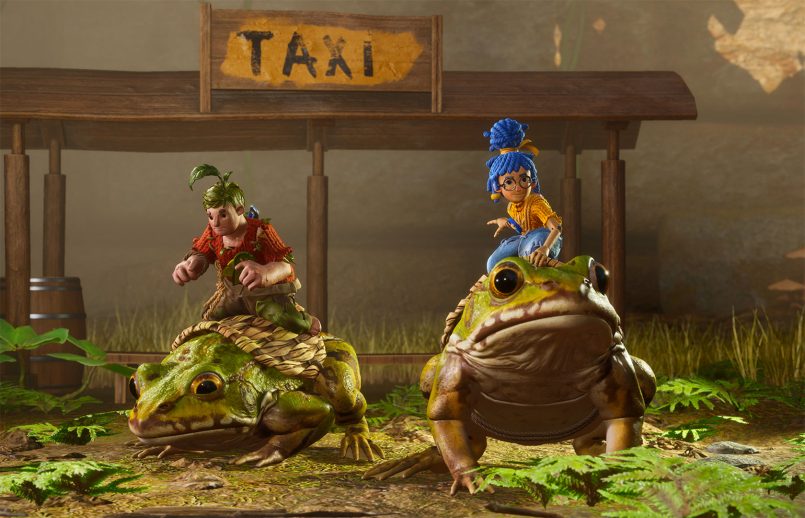 It Takes Two
One of our favorite co-op games in recent memory, It Takes Two arrived on the Nintendo Switch in November 2022. This delightful adventure features stunning graphics, adorable characters, and an engaging storyline.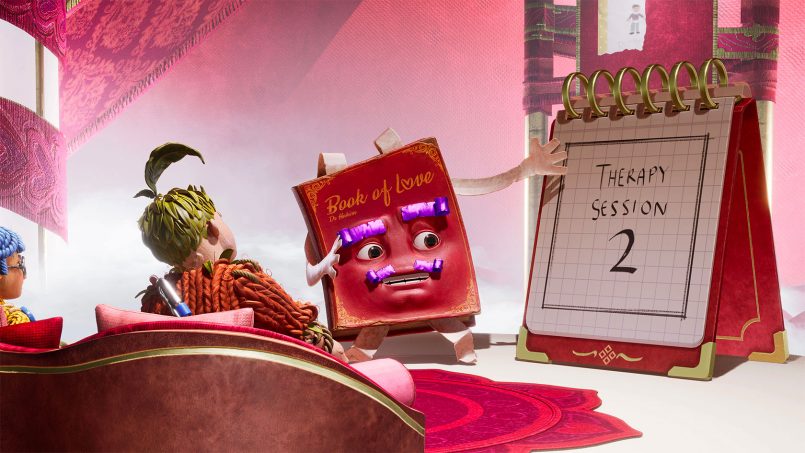 Players can expect some thrilling action as they traverse through each level, and they'll have to work together in order to progress through the story. With plenty of puzzles and fun sections along the way, It Takes Two is sure to keep you entertained for the entire journey.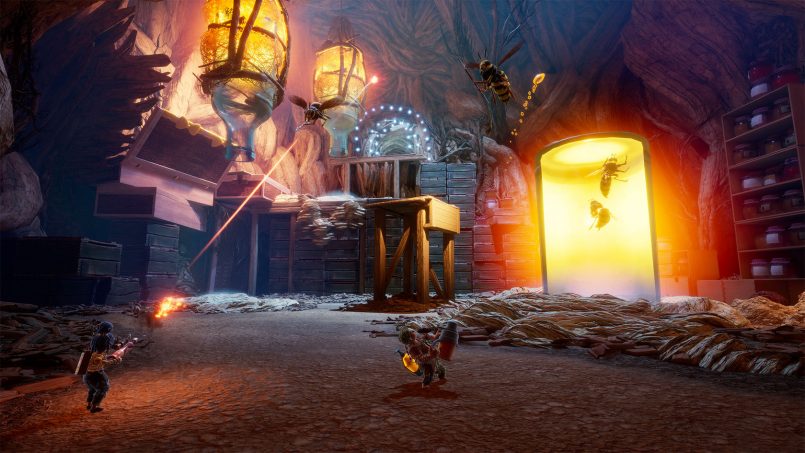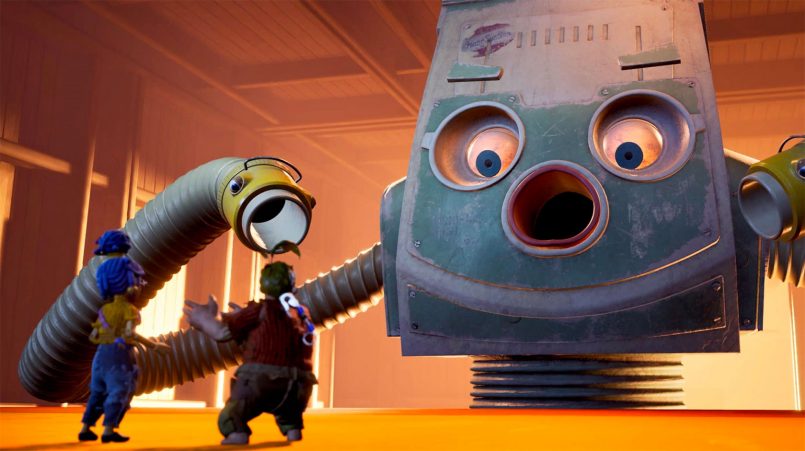 Through its ingenious mechanics, the game allows you to connect with someone special while enjoying an unforgettable adventure.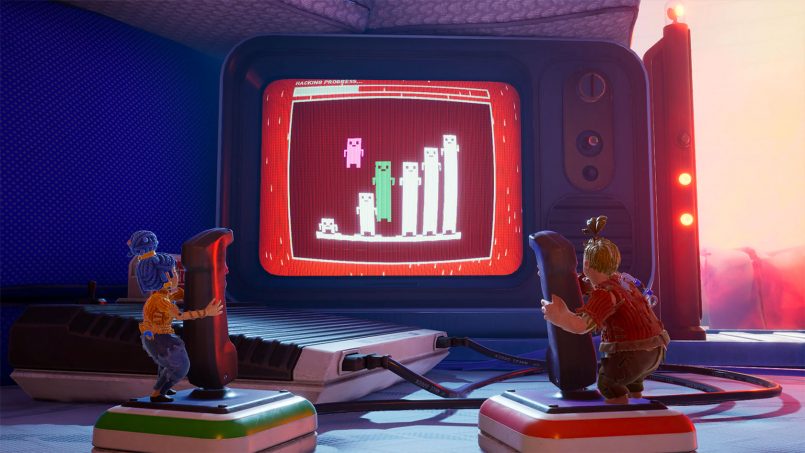 You can get the game on Amazon, or digitally through your preferred platform.
It Takes Two launched November 2022 on Nintendo Switch, and March 2021 on Windows, PS4, PS5, Xbox One, and Xbox Series X/S.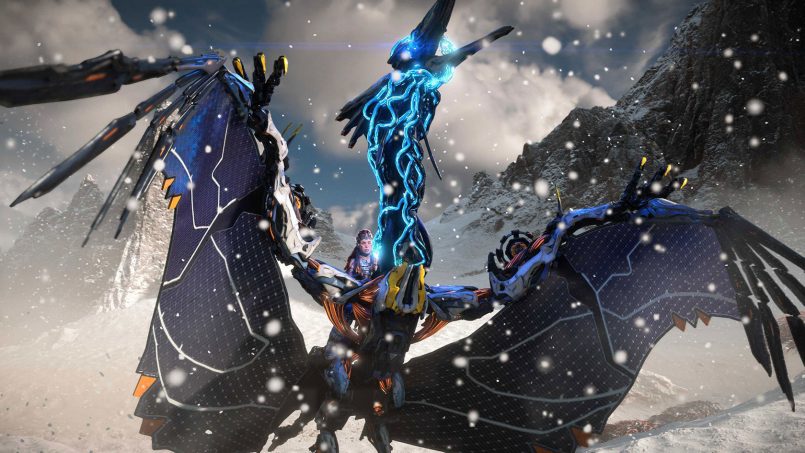 Horizon Forbidden West
Horizon Forbidden West is one of the most visually stunning open world games ever created. The game takes you on a journey through an expansive post-apocalyptic landscape filled with breathtaking vistas, ruined cities and lush forests.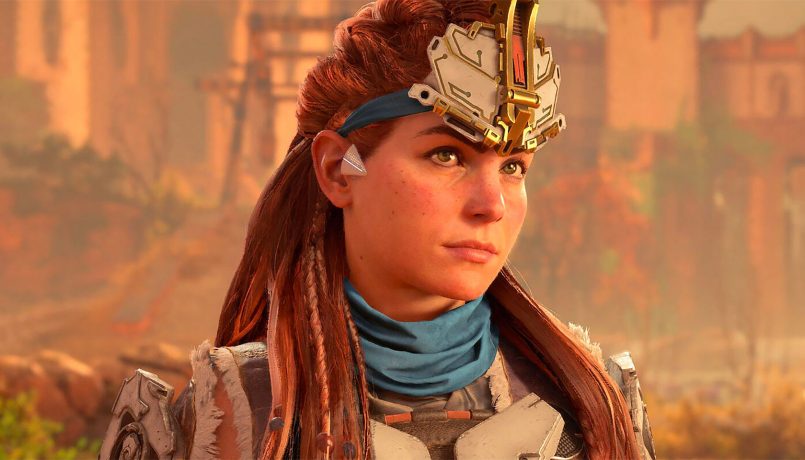 In this sequel to the award-winning Horizon Zero Dawn, you'll play once again as Aloy, a brave and resourceful hunter who embarks on a quest to discover the truth about her world. Fans of the first installment can look forward to an even more thrilling story, filled with exciting characters and exotic environments.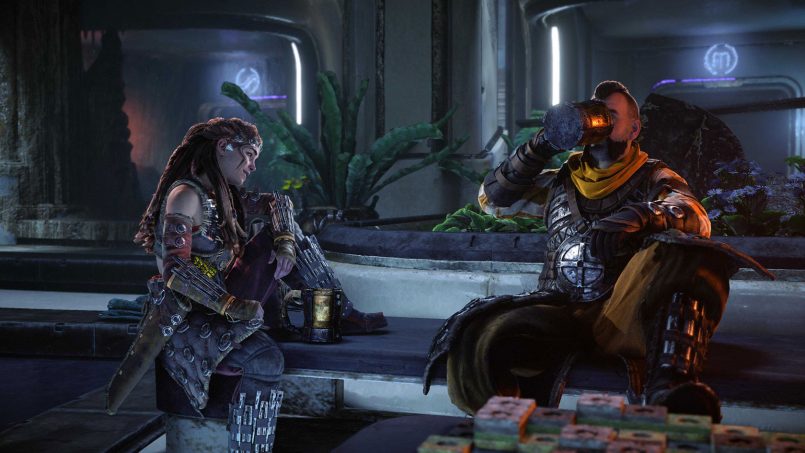 The engaging combat also returns, with powerful new machines. From scaly raptor-like predators to giant mechanical monsters, Forbidden West is packed with a variety of robotic adversaries.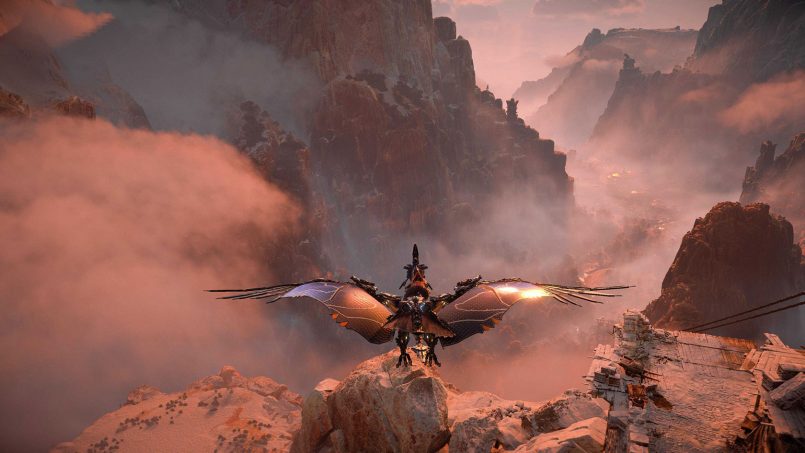 Get your copy of the game on Amazon, or digitally via the PlayStation Store.
Forbidden West was released February 2022 for the PS4 and PS5.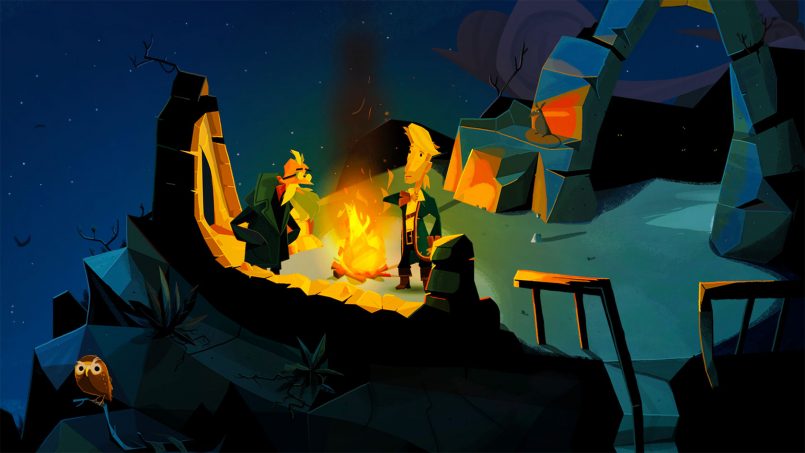 Return to Monkey Island
Return to Monkey Island is the unexpected, but much-awaited new chapter of the Monkey Island series, which sees the return of original creator and legendary game designer Ron Gilbert at its helm, as game director.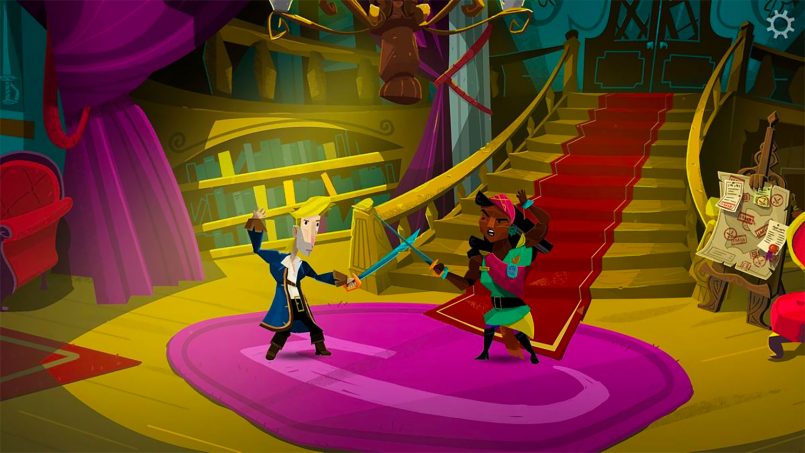 The beloved series follows the adventures of Guybrush Threepwood as he navigates through Caribbean-style islands full of pirates and a cast of amusing characters.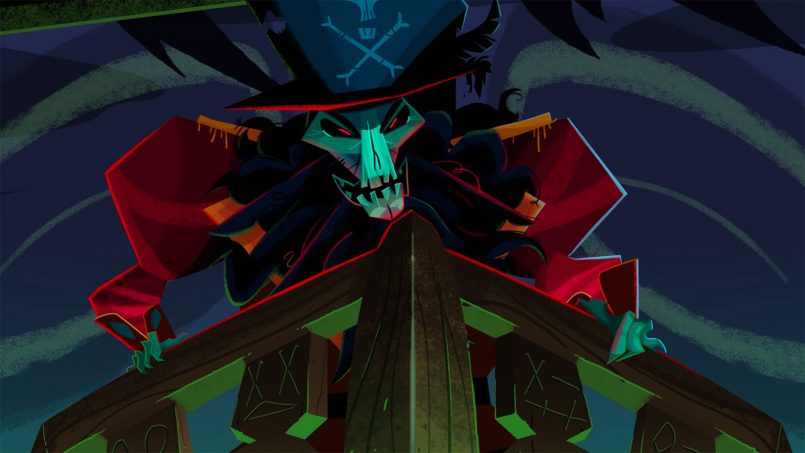 The return of the series was a pleasant surprise, but it has also sparked strong debate in the gaming community due to its unique art style – which features bright colours and exaggerated facial features for many of its characters.
This particular style was purposefully chosen by Gilbert in order to emphasize humour and playfulness within the game's narrative – a key characteristic of the series.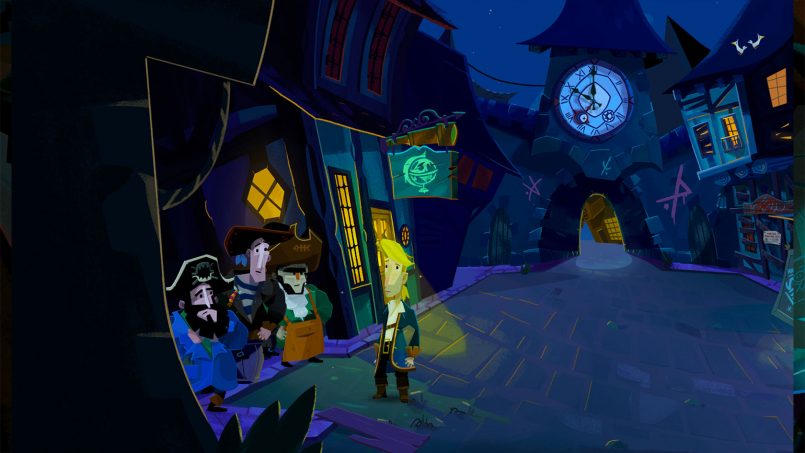 We were initially taken aback with the new look, but it has certainly grown on us. So much in fact, that it definitely deserves a spot on this list for its distinctive art style.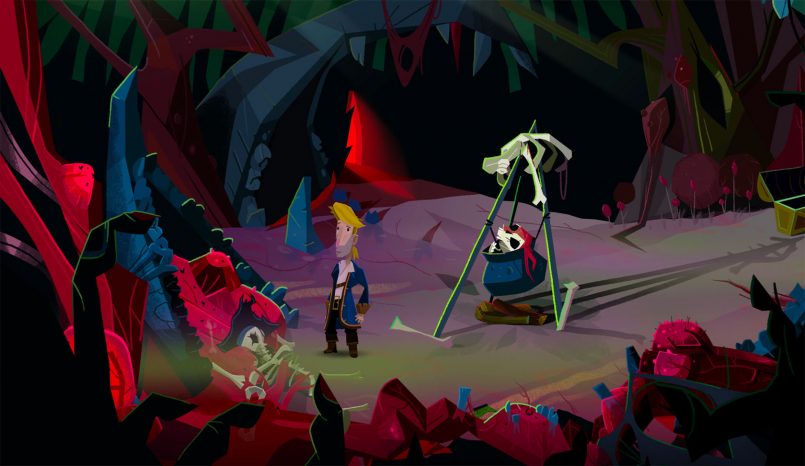 The game is now available digitally on all platforms.
Return to Monkey Island was released for macOS, Nintendo Switch, and Windows on September 2022, for Linux on October 2022, and for PlayStation 5 and Xbox Series X/S on November2022.
---
This post contains affiliate links to partner brands. We earn a small commission if you click the link and make a purchase. There is no extra cost to you, so it's just a nice way to help support the site.
Inspiration
in your inbox
Amazing art & design, never any spam.
We care about protecting your data. Please refer to our Privacy Policy for more.
© 2023 Inspiration Grid, all rights reserved. Some of our posts may contain affiliate links to partner brands. We earn a small commission if you click the link and make a purchase. There is no extra cost to you, so it's just a nice way to help support the site. All images, videos, and other content posted on the site is attributed to their creators and original sources. If you see something wrong here or you would like to have it removed, please contact us.