JSAUX Launches a Series of Must-Have Accessories for the ROG Ally
Published Sep 22, 2023
Includes affiliate content
We have previously featured a range of awesome accessories for the ROG Ally, and just when you thought things couldn't get any better, JSAUX steps in to take your gaming experience even further.
JSAUX is a company that has recently gained a strong following among gamers, largely because of their exceptional selection of accessories for popular handheld devices like the Steam Deck and ROG Ally. Their newly released series of products specifically designed for the Ally includes some great new additions.
They were kind enough to send us these products to check out, so in this article, we'll take a look at the lineup, which features an upgraded carrying case, a sleek shoulder bag, a 12-in-1 RGB docking station, and an anti-glare tempered glass screen protector. Let's see how good these new products are, and what benefits they can bring to your favorite handheld.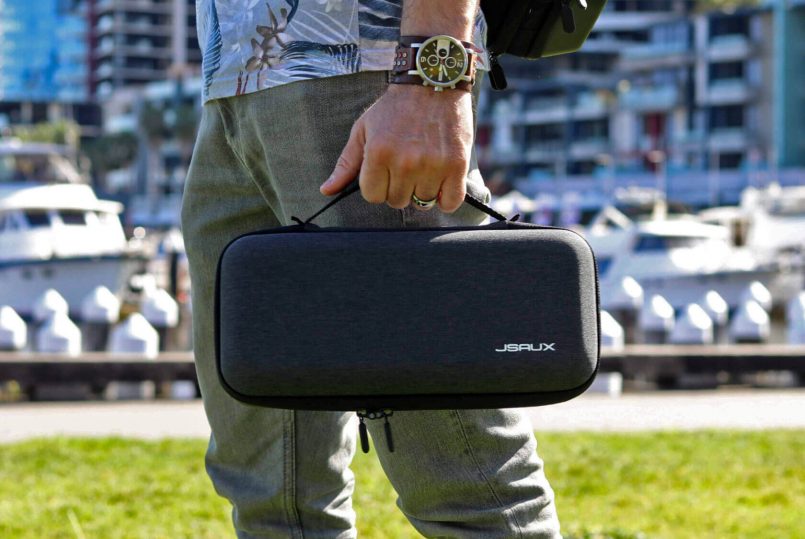 JSAUX Carrying Case for ROG Ally
I've been waiting for a decent carrying case for the Ally ever since it launched. Unfortunately, the few available options on the market were disappointing and even the official ASUS travel case fell short in terms of protection, storage capacity and overall design.
This new carrying case by JSAUX is exactly what I've been looking for. It is compatible with both the ROG Ally and the Steam Deck, making it quite versatile if you have both devices. The design is clean and polished, the build quality is excellent and its double-layer solution offers enough storage for a range of accessories such as chargers, docks, power banks, cables and headphones.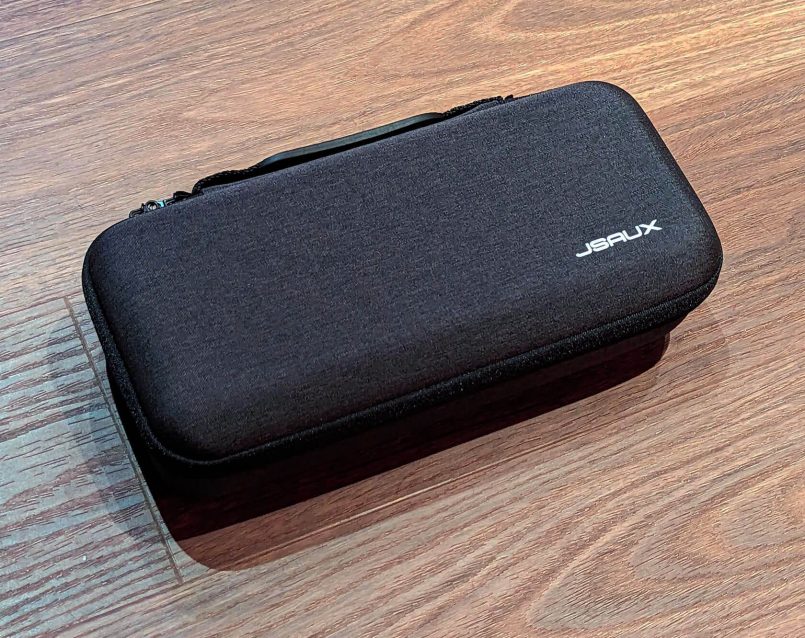 It even comes with a free SD card holder with 10 slots, so if you have separate cards for your AAA games, emulators and indie games, you can keep all of them safe and organized within the case.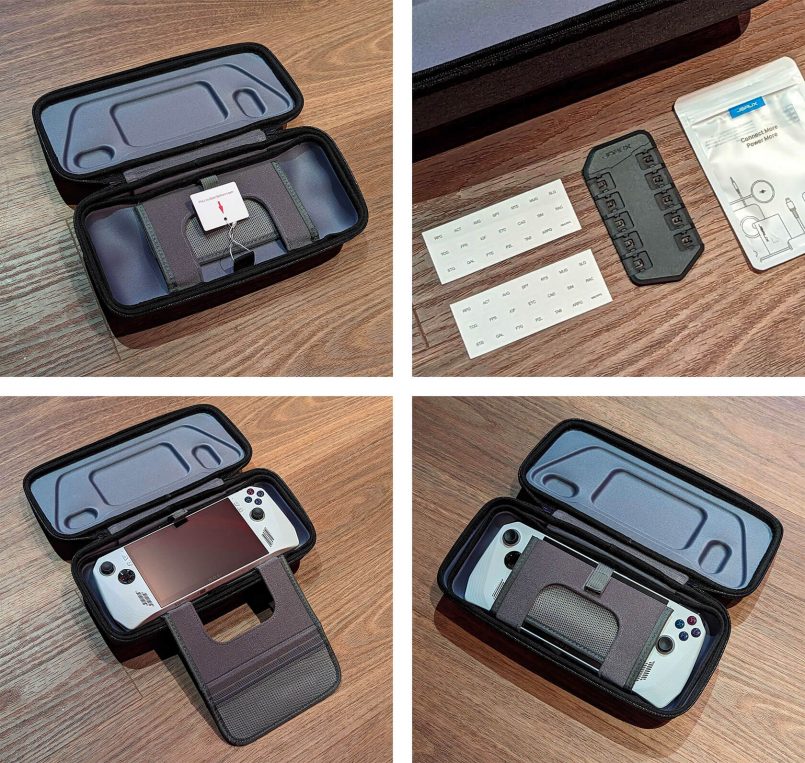 The case's exterior features a nice charcoal gray color and is crafted from a thick EVA shell that is impact-resistant, ensuring your device is shielded from potential damage. The interior is lined with a soft material that offers cushioning and prevents scratches on the Ally. A folding piece with a velcro strap keeps the device firmly in place while traveling, and doubles as a kickstand for gaming sessions. This flap also includes a mesh pocket for cables and smaller items, as well as five slots for full size SD cards.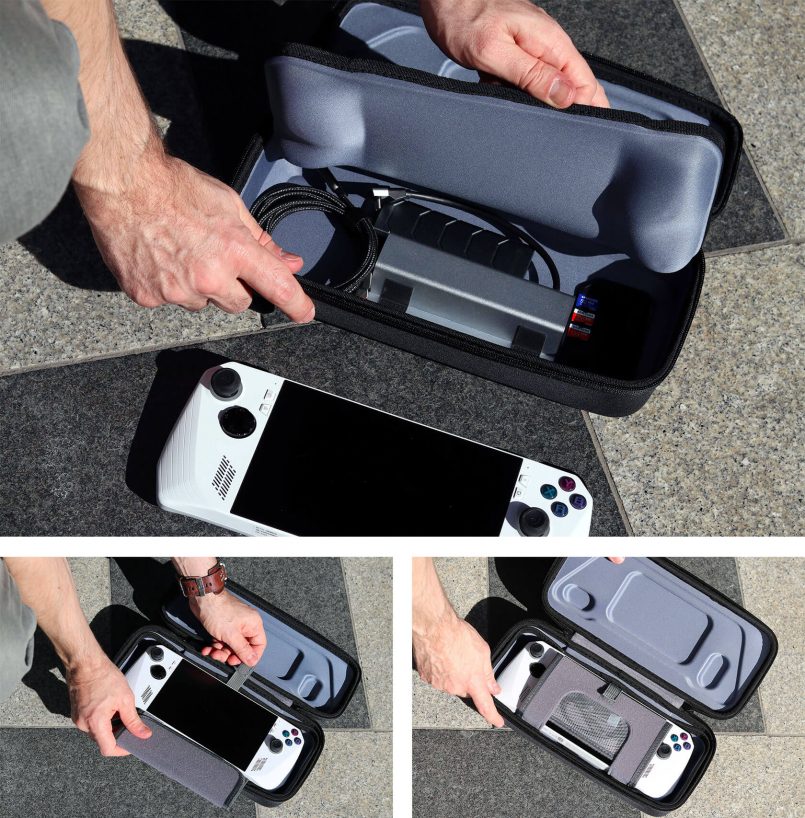 In summary, this combination of protective features, storage space and thoughtful design makes the JSAUX Carrying Case an excellent choice for anyone looking for a sturdy travel case for the ROG Ally. I highly recommend this one.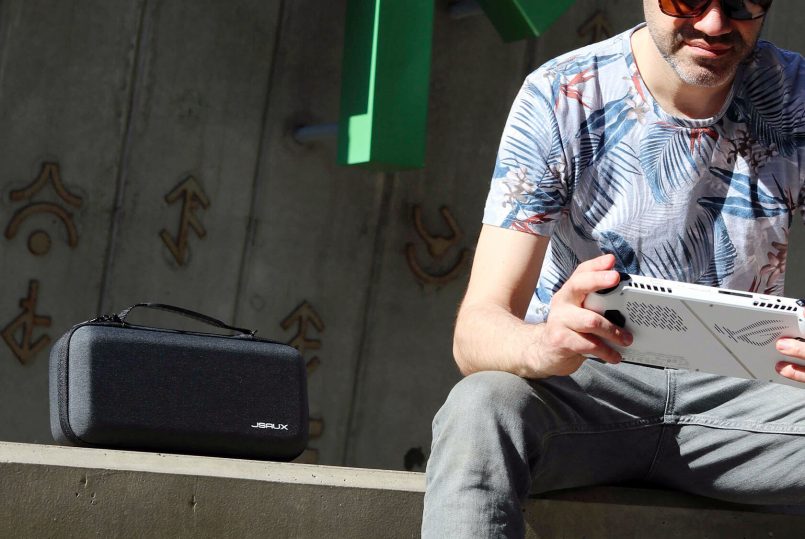 What I like:
Clean, minimalist design
Excellent protection
Crafted with high quality materials
Good amount of storage
What I don't like:
The SD card pockets on the inner flap should have been made for MicroSD cards, not full size ones, as you can't use those with the Ally unless you're connected to a dock or hub.
Price: $25.99 USD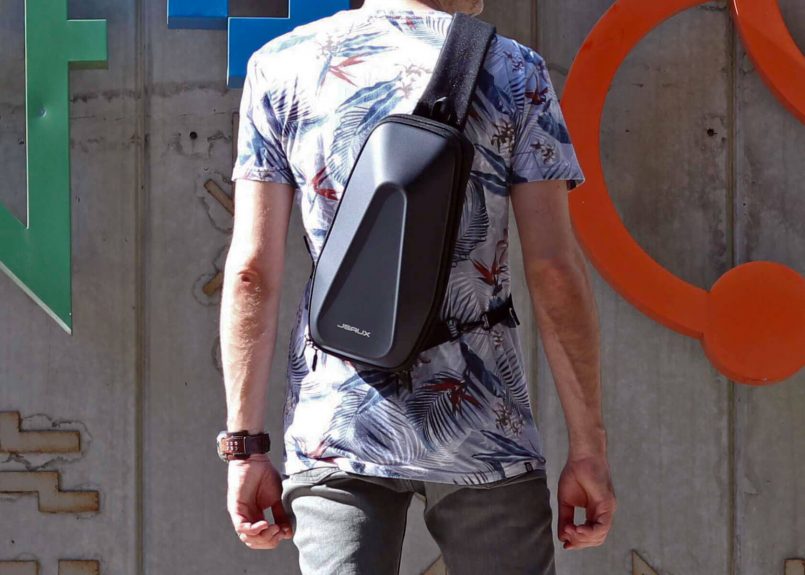 JSAUX Shoulder Bag for ROG Ally
Speaking of travel cases, JSAUX offers yet another option for those who prefer a sling style bag, and this one provides even more storage than their carrying case. This shoulder bag can also accommodate an additional handheld, so you can bring your Nintendo Switch alongside the Ally or Steam Deck.
The JSAUX Shoulder Bag boasts two large compartments, one for your primary device and another for accessories. Both compartments are lined with soft materials, providing protection against scratches and damage. The outer compartment features a mesh pocket, perfect for housing an additional smaller handheld like the Nintendo Switch, or a compact keyboard. It also includes smaller pockets for accessories such as chargers, cables, portable batteries and headphones. It's worth noting that this bag also comes with the same SD card holder included with JSAUX's carrying case.

The main compartment of the bag includes a velcro strap, ensuring your Ally remains secure during travel, as well as dedicated slots designed to protect the thumbsticks of your handheld from damage.
There's also a third, smaller compartment at the back of the bag. This space can be used to carry smaller personal items such as a phone, wallet and keys, enhancing the bag's versatility beyond just gaming.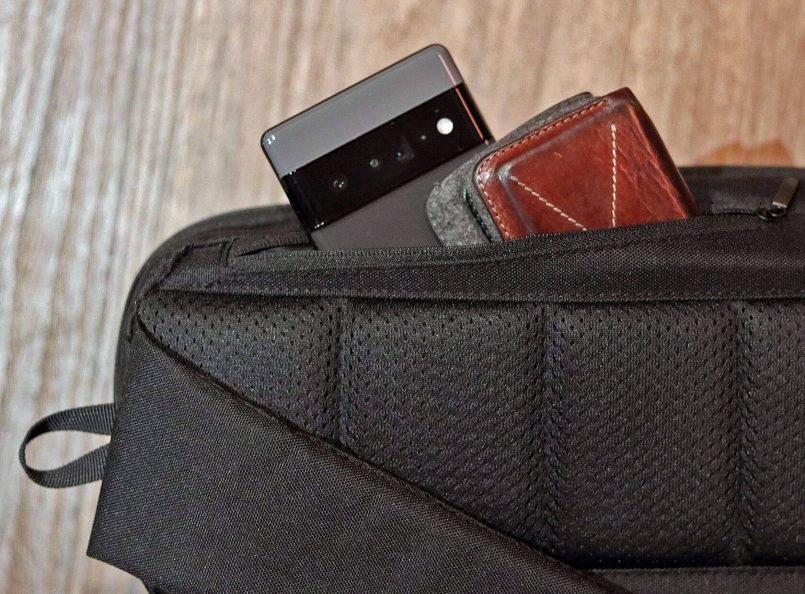 This bag is well crafted, with clean stitch lines, high quality zippers, hooks and clasps. It's also quite comfortable, with some padding on the shoulder strap and back of the bag.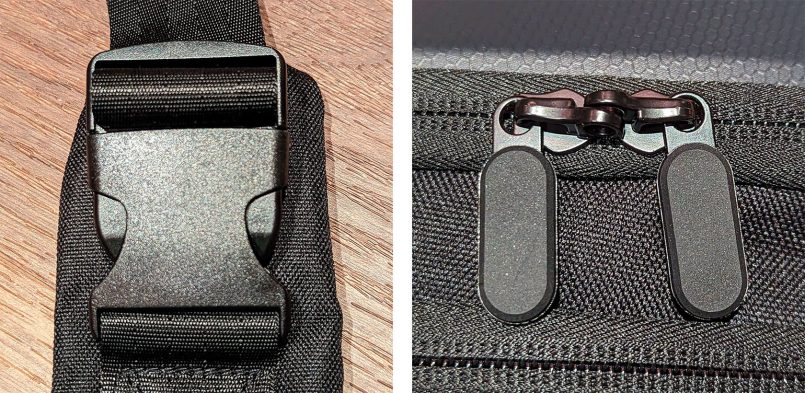 The shoulder strap is adjustable and the bottom clip can be used on either side of the bag, depending on your preference. An optional waist strap can also be used for added stability.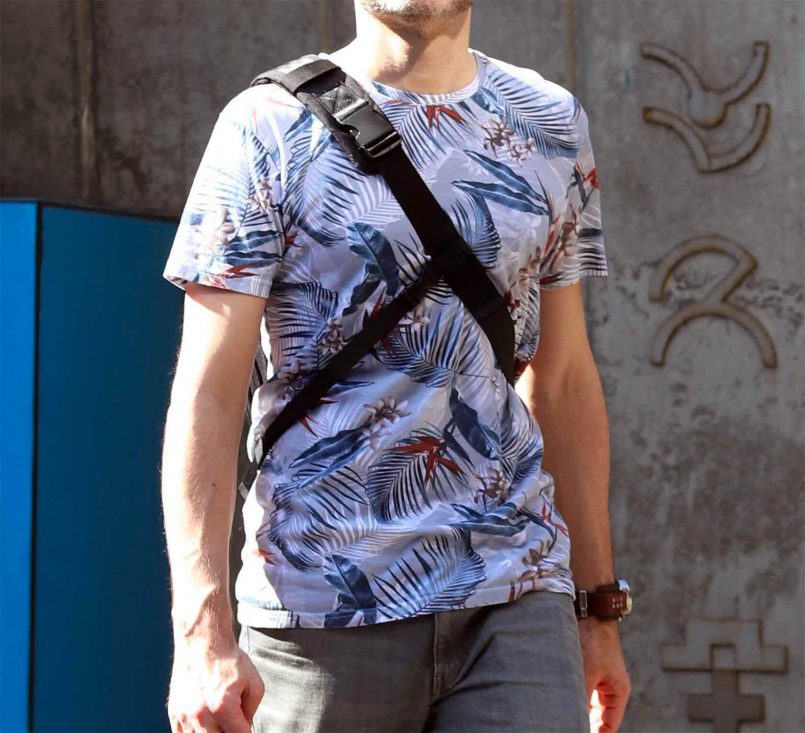 Apart from offering plenty of storage, I am impressed with the overall look of this backpack. The clean design combined with minimal branding gives it a modern look. The exterior features a triangular hard shell with rounded corners which provides an added layer of protection against impact, ensuring everything inside remains safe and secure. JSAUX has done a great job with this product, delivering a nice blend of style, functionality and protection, so it's another thumbs up from me.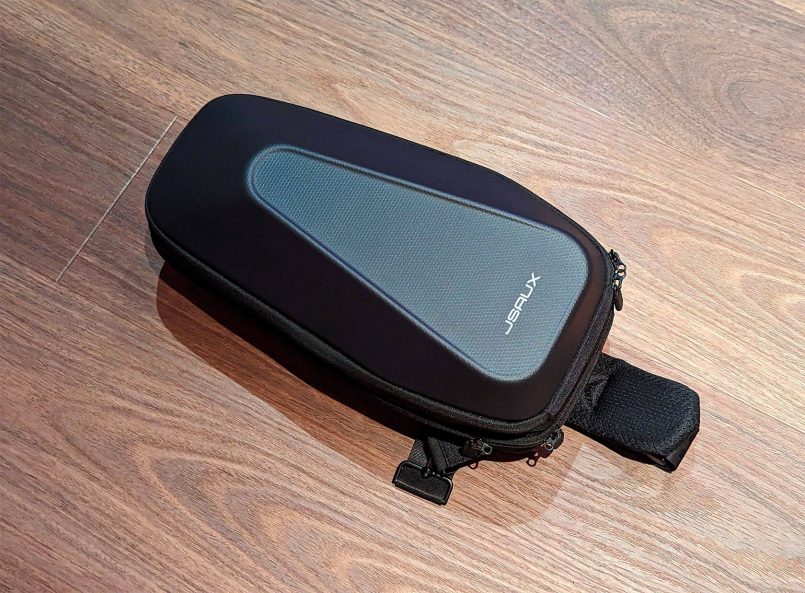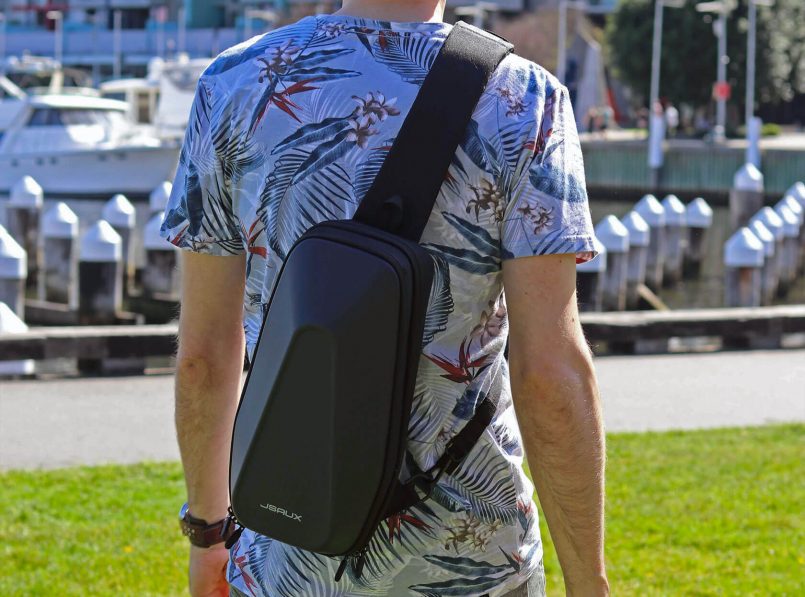 What I like:
Plenty of storage for handhelds and accessories
Modern, stylish design
Great build quality
Light and comfortable
What I don't like:
Nothing that comes to mind
Price: $45.99 USD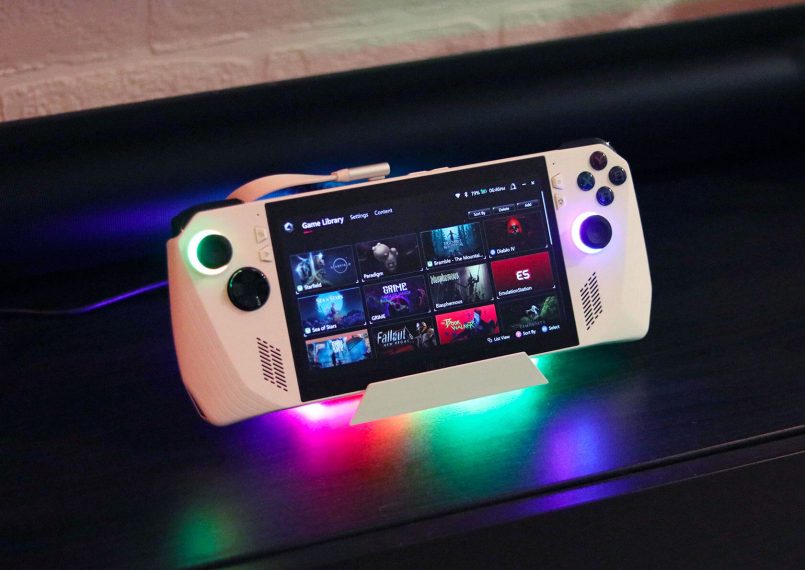 JSAUX 12-in-1 RGB Docking Station
This RGB Docking Station is a power-packed accessory for the ROG Ally, offering a plethora of connectivity options and a distinctive design. This dock is also compatible with the Steam Deck and a range of other handhelds, which is a nice bonus if you have multiple devices.
The packaging is simple but neat, and inside the box you'll find the dock, a USB-C cable and some stickers, as well as a basic product manual and warranty card.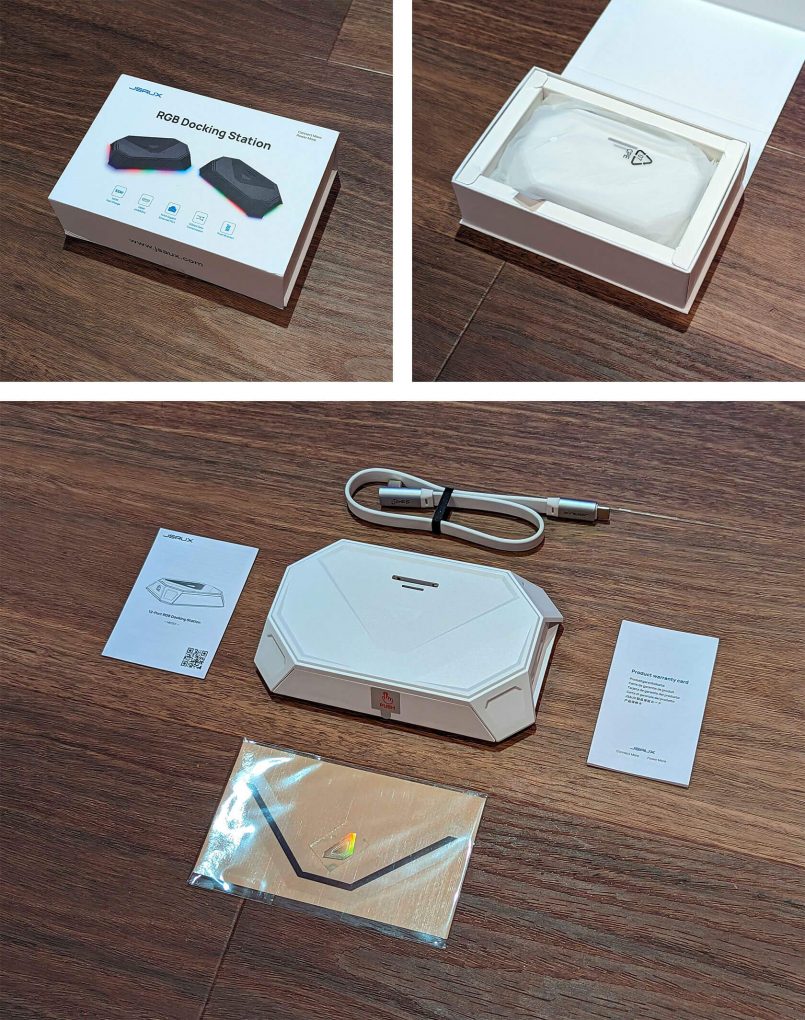 As the name implies, this versatile dock features an impressive line-up of 12 ports, including a 4K@120Hz HDMI port, two USB-A 3.2 (10Gbps), a USB-A 2.0 (480Mbps), a Gigabit Ethernet port, a USB-C PD port, a 3.5mm audio jack, TF and SD card slots, a 4K@120Hz DisplayPort, a USB-C 3.2 port (10Gbps), and an additional USB-C port for connecting the dock to the Ally.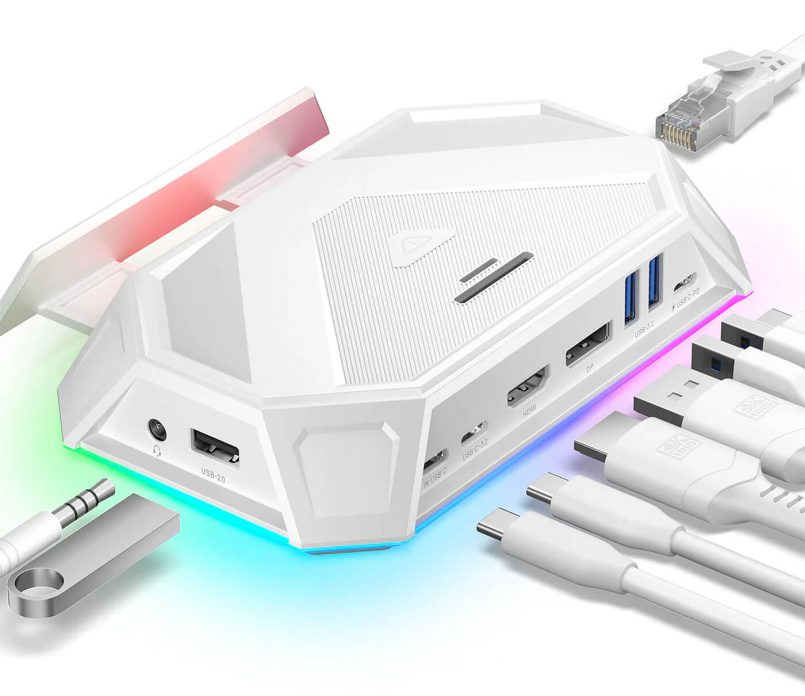 This unit also supports up to 100W power input, enabling you to take full advantage of Turbo Mode at 30w on the Ally. Overall, the port placement is well-thought-out and neatly distributed around the dock. You can see a full breakdown on the diagram below.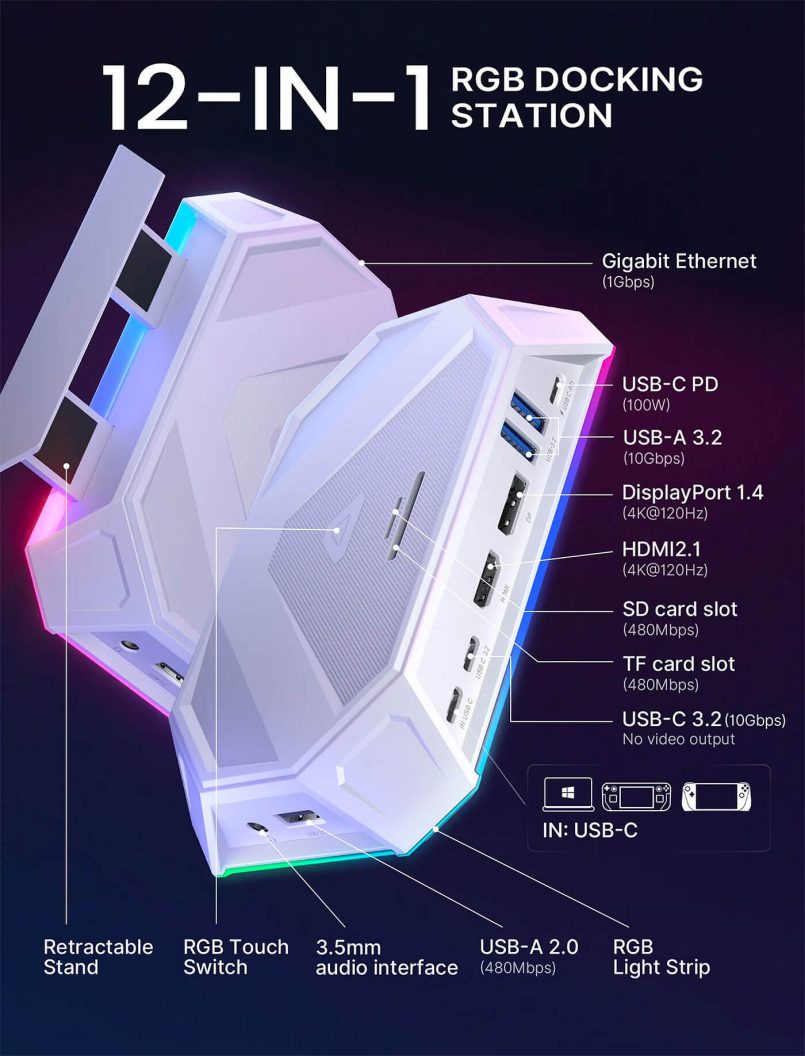 But as you may have already noticed, this product is not just about functionality. If RGB is your sort of thing, this dock is pure eye candy. It offers six lighting modes that can be managed using software like OpenRGB or SignalRGB, allowing you to create a cohesive aesthetic with your Ally and other RGB peripherals such as a mouse and keyboard. If the RGB look is too much for you, however, these lights can be completely switched off by pressing the button at the top of the unit, so you can still enjoy the dock's connectivity options and white aesthetic that pairs perfectly with the Ally.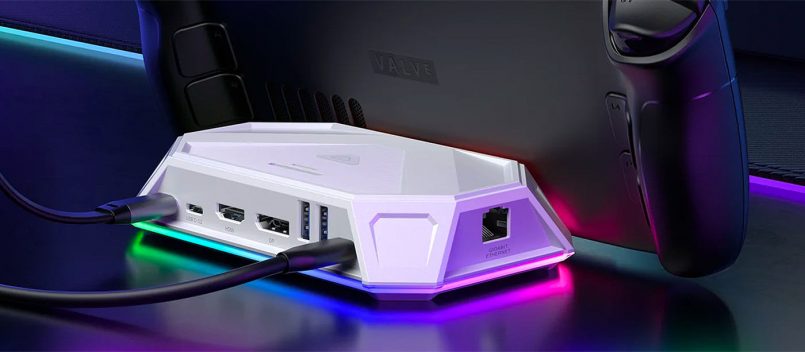 It's clear that this product offers a lot when it comes to connectivity and functionality, but there are a few caveats to consider as well. Let's start off with the build quality, which is quite decent for the most part. Given the fact that this dock packs so many features, JSAUX made the conscious decision to use plastic as the main material for the product, in an effort to keep its pricing competitive. Although the plastic used for the main shell is very sturdy and high quality, I would have preferred the choice of an aluminum variant as well, which is a material they've used on some of their previous docks.
But my main concern with the use of plastic for this build lies in the retractable stand where the Ally is placed when docked. The pop-out stand is constructed from a thin piece of plastic that feels a bit flimsy and doesn't give me a lot of confidence in terms of durability. On the plus side, the stand offers enough room when expanded to house most handhelds currently available on the market, which is great.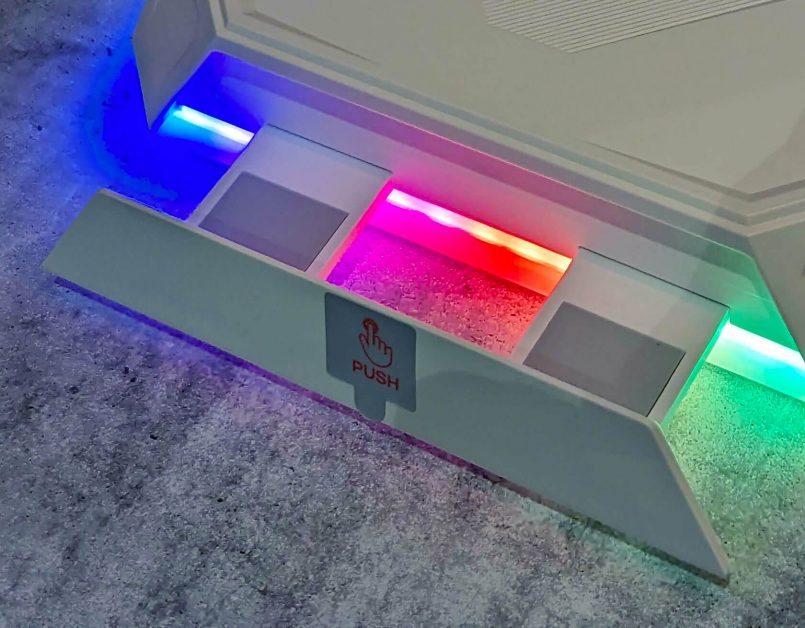 Another negative for me is the included USB-C cable that is used to connect the dock to the Ally. The cable is long enough so you can plug it in easily, but the right angle design seems like a terrible decision to me. Paired with the fact that this is a flat cable, it's hard to make this dock setup look nice, as this cable tends to bend upwards, making things untidy above the handheld. You can see it for yourself below: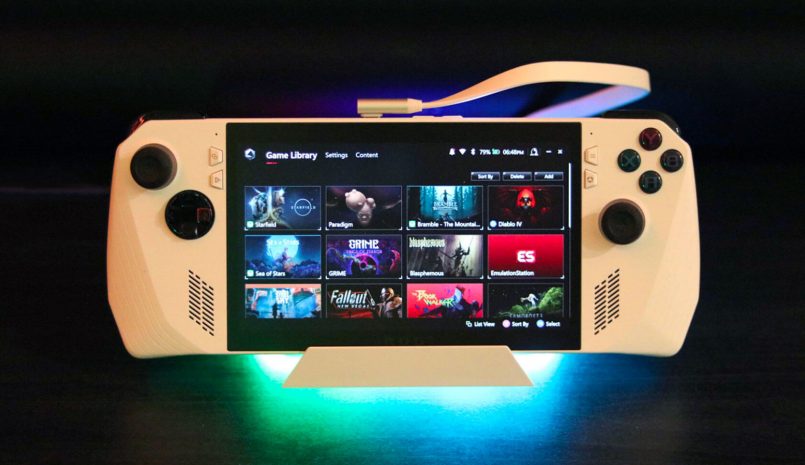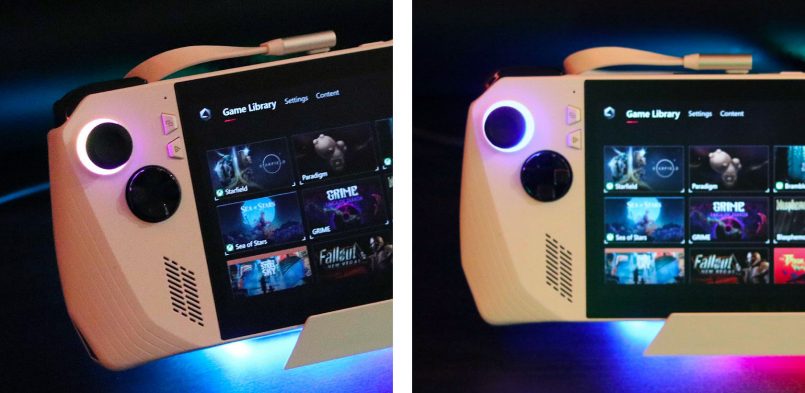 Maybe this is something that won't bother you at all, but I would have preferred a 90 degree angle directed towards the back of the device, just like the one on JSAUX's own 6-in-1 docking station. Fortunately, this cable can be detached from the dock, so I ultimately decided to use my own 90 degree angle cable with this docking station, and the setup looks a lot nicer that way.
Update: JSAUX has informed us that they are currently in the process of developing a new cable design with a more appropriate angle. The improved cable is expected to be released next month, and upcoming versions of this docking station will include the upgraded design.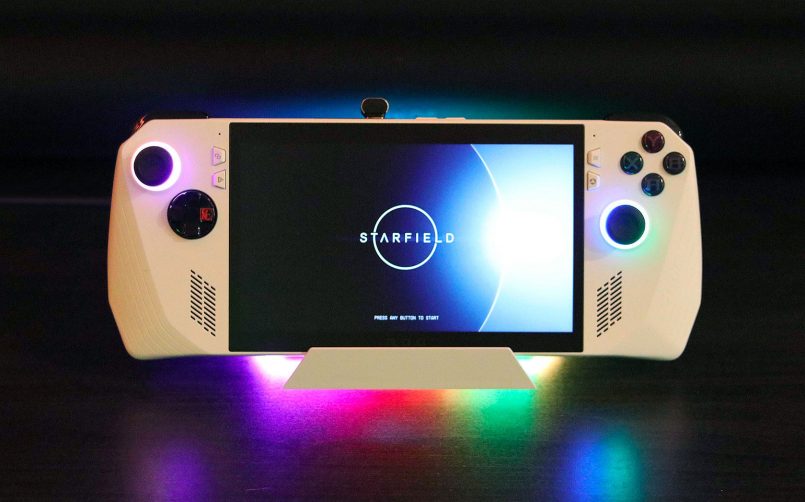 To sum it up, this is certainly an interesting dock with its "gamer" aesthetic, and there's a lot to love here, but in my opinion it's a product that could do with a few improvements in future iterations. JSAUX has a track record of continuously enhancing their products based on user feedback, and as indicated in the update above, they have already made strides in improving the cable design of this unit, which is fantastic news.
What I like:
Excellent range of connectivity options
Lightweight and compact
RGB lighting is bright and works well
White aesthetic matches the ROG Ally perfectly
What I don't like:
The retractable stand is a bit flimsy
The provided right angle USB cable doesn't look great
Price: $89.99 USD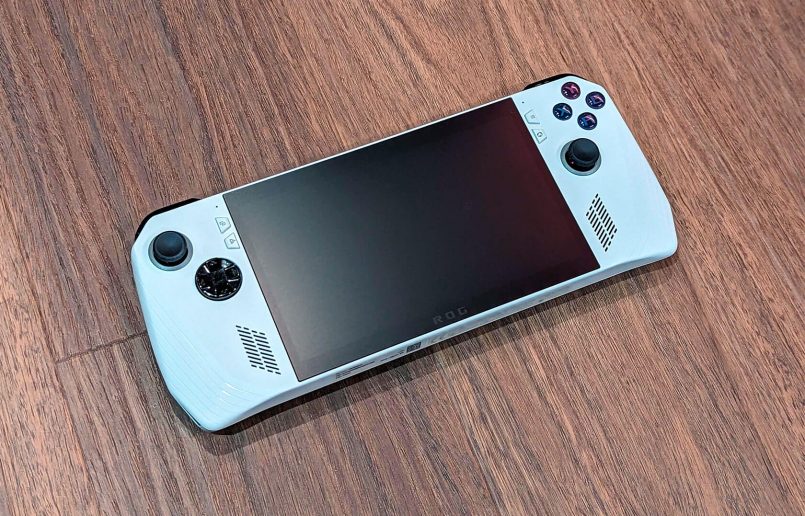 JSAUX Anti-Glare Screen Protector for ROG Ally
A screen protector is a must-have accessory when it comes to premium devices, but when the ROG Ally first launched the options were quite scarce. The few screen protectors available on the market at the time were low quality and didn't fit the device's screen properly. This new anti-glare screen protector by JSAUX, however, is quite the opposite. Designed specifically for the ROG Ally, it is crafted from high-quality tempered glass to protect the device's screen from scratches and cracks, and fits like a glove, ensuring the entire display is covered.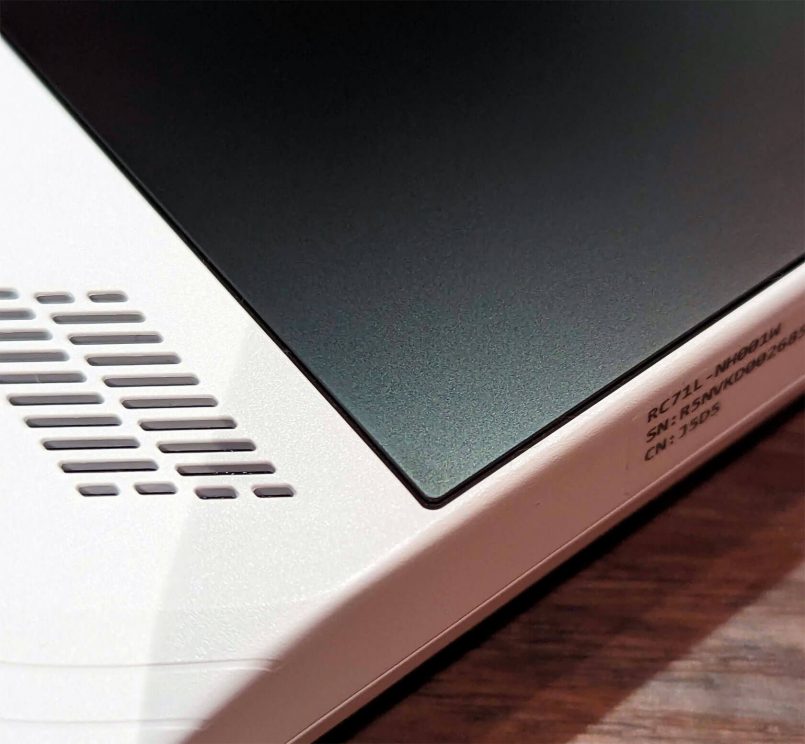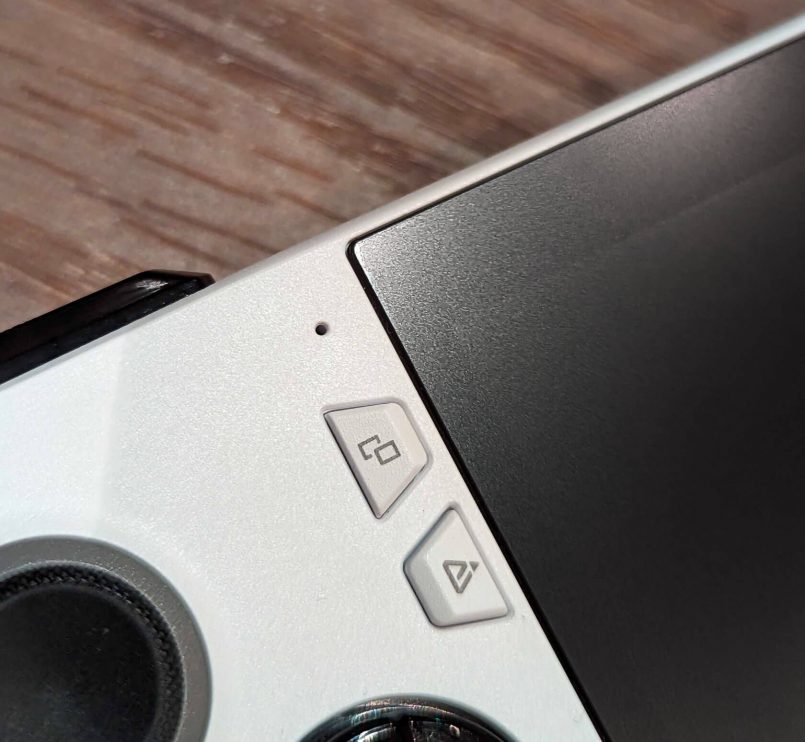 On top of that, it features an anti-glare matte texture that eliminates harsh reflections and reduces glare, offering a clear view of the Ally's stunning display even when you're outdoors. The screen protector has no impact on the touch capability of the Ally. The display is just as responsive with the protector applied to it. The matte finish also prevents fingerprints and smudges, which is fantastic.
I usually have a hard time applying screen protectors, but this one comes with a guiding framework that makes the installation process incredibly easy. It would be amazing if all screen protectors included something like this in the package.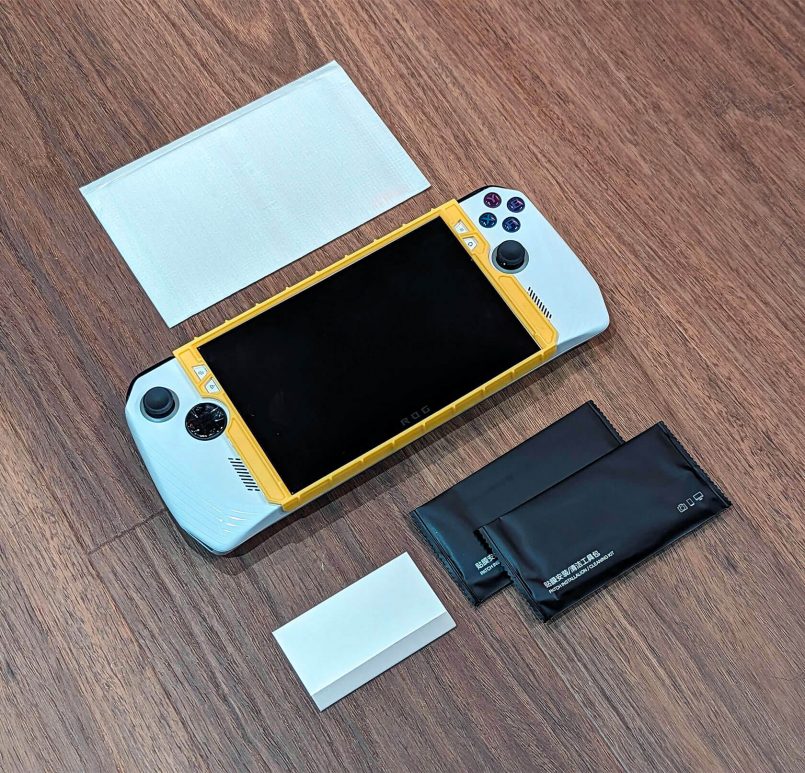 Along with two protectors and this alignment frame, this set also includes two cleaning kits and a squeegee to ensure a bubble-free application.
Overall, this screen protector is highly recommended if you enjoy a matte screen on your devices. It perfectly fits the Ally, effectively minimizes glare and fingerprints, and maintains decent quality and clarity in terms of brightness, sharpness and colors on the display.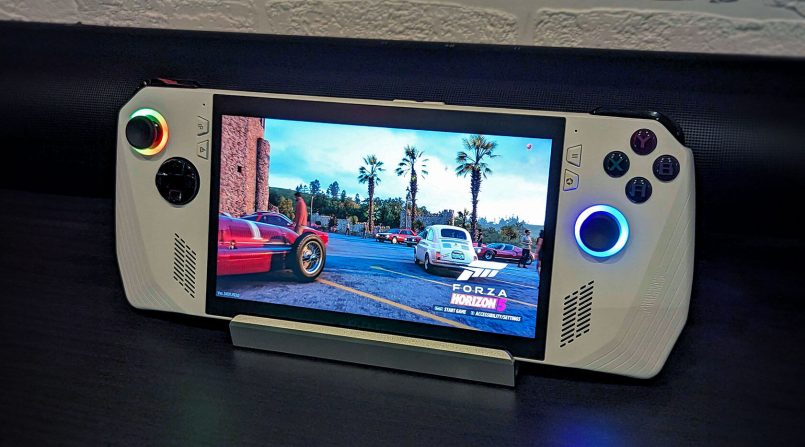 Those who prefer a glossy screen protector, however, may need to consider alternatives such as the one offered by dbrand. Having said that, seeing how dedicated JSAUX has been to the ROG Ally and the handheld gaming space in general, I wouldn't be surprised if they expanded their offering with a clear version in the future.
What I like:
Fits perfectly, covering the entire screen
Matte texture eliminates glare and reduces fingerprints
Easy to install with the provided alignment frame
Excellent protection with 9H hardness
What I don't like:
Price: $14.99 USD
Well, that's a wrap! I hope you enjoyed this first look at some new accessories for the ROG Ally. JSAUX has been very dedicated to handheld gaming lately, and is establishing itself as a company to watch in this space. I can't wait to see what else they come up with for the Ally, Steam Deck and potentially even the upcoming Lenovo Legion Go. For even more Ally content, check out our previous roundup featuring the Best ASUS ROG Ally accessories.
---
This post contains affiliate links to partner brands. We earn a small commission if you click the link and make a purchase. There is no extra cost to you, so it's just a nice way to help support the site. The products included in this article were provided by the manufacturers for review purposes, however, this is not a sponsored post and the opinions expressed are entirely our own.
Inspiration
in your inbox
Amazing art & design, never any spam.
We care about protecting your data. Please refer to our Privacy Policy for more.
© 2023 Inspiration Grid, all rights reserved. Some of our posts may contain affiliate links to partner brands. We earn a small commission if you click the link and make a purchase. There is no extra cost to you, so it's just a nice way to help support the site. All images, videos, and other content posted on the site is attributed to their creators and original sources. If you see something wrong here or you would like to have it removed, please contact us.