Grams28 City Sling Review: A Practical High-End Bag for All Your Tech Gear
Published Sep 29, 2023
If you're anything like me, your selection of everyday essentials keeps growing everyday. More often than not, bringing only your phone, keys and wallet with you might just not cut it.
Maybe you're going on a long commute and want to play games on your favorite handheld, or perhaps you want to bring your camera into the city for some casual street photography. Either way, you'll want a solution that allows you to pack everything comfortably. However, striking the perfect balance between style, functionality and durability is no easy feat.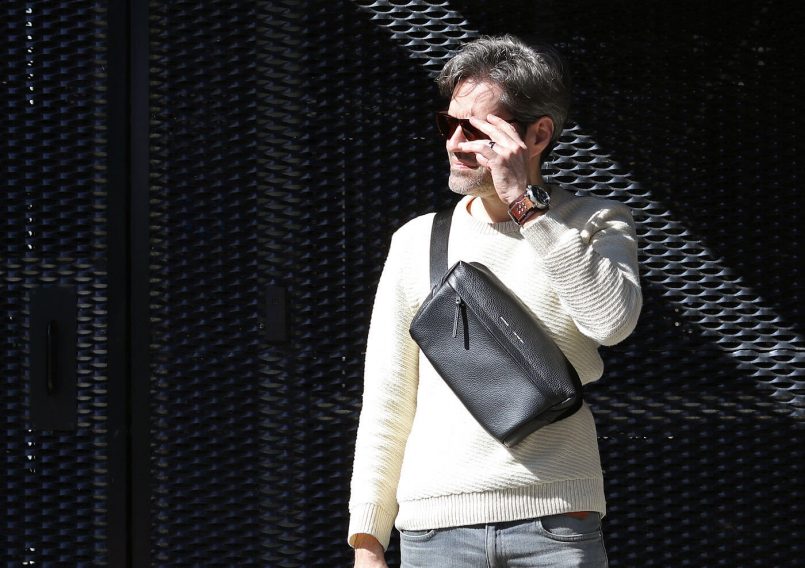 The Grams28 156 City Sling, an elegant bag crafted from premium Italian leather, was specifically designed to checks off all those boxes. This compact yet spacious bag is capable of holding all your day-to-day essentials, with plenty of room for handheld gaming consoles like the ROG Ally, Steam Deck and Nintendo Switch. Let's take a closer look at the features that make this sleek carry-all the perfect blend between fashion and function.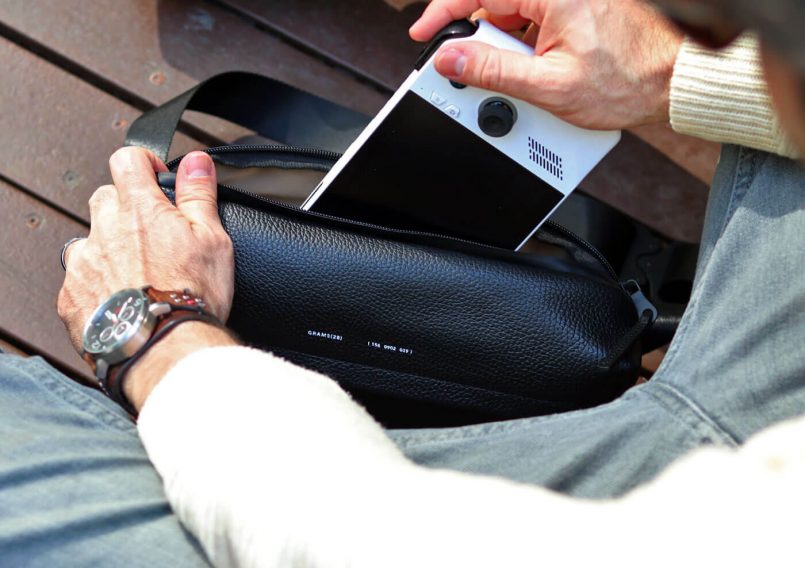 What's in the Package?
The Grams28 City Sling comes in a minimalist, understated black packaging that greets customers with a bold statement: "Obviously you've made a great choice". It's a simple touch that sets the right tone and makes me confident about the high-end product I'm about to unbox.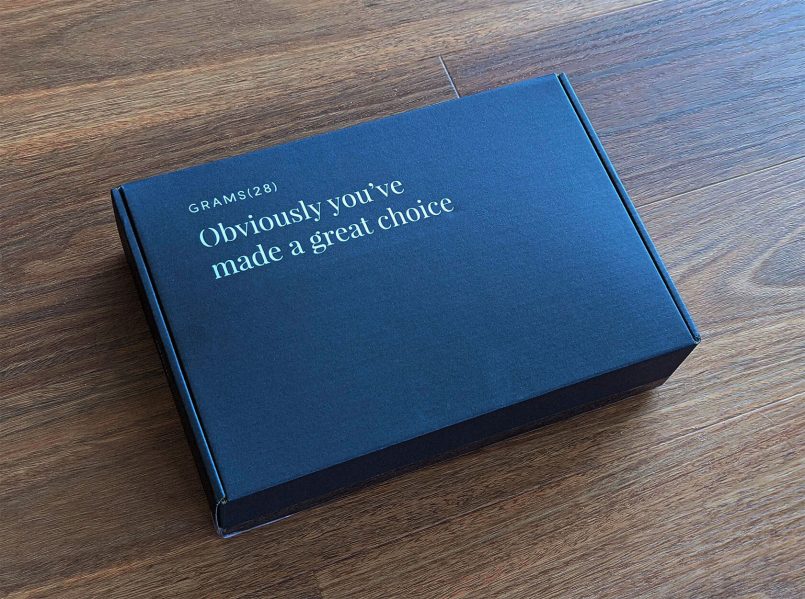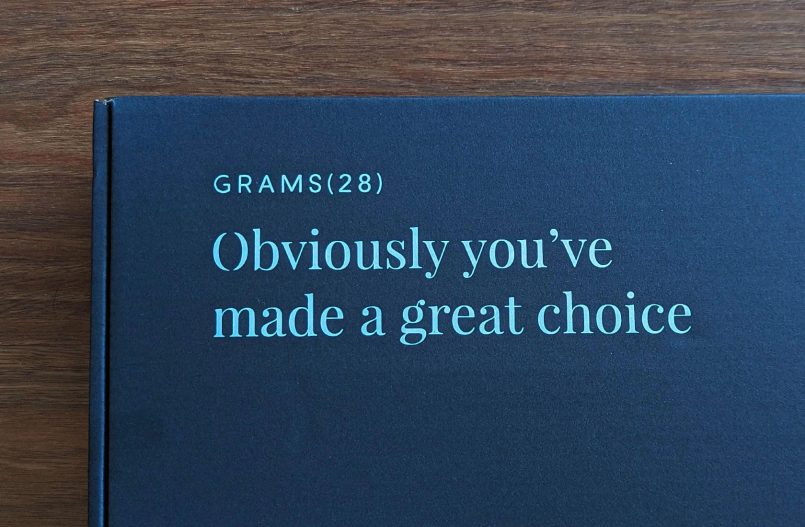 Inside the box, you'll find the City Sling itself, which is protected by a black cloth bag with the Grams28 logo printed on the front.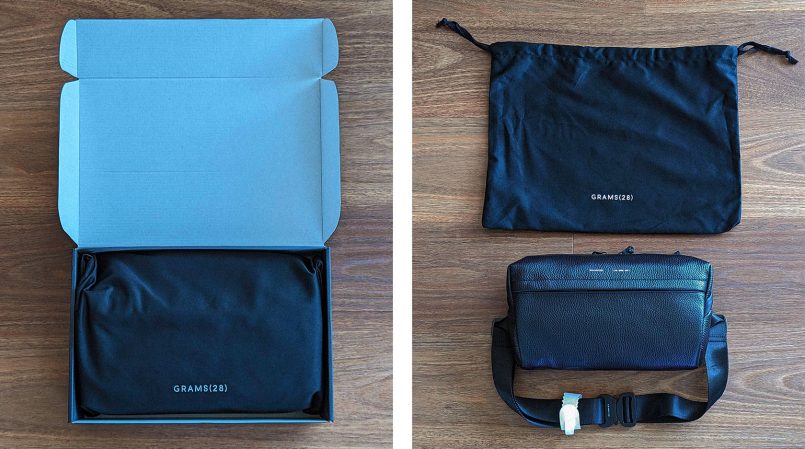 Design and Build Quality
The 156 City Sling is Grams28's take on the ubiquitous messenger bag, and was designed with practicality in mind. The sling form factor keeps your hands free while on the go, and all your essentials are easily accessible on your chest when you need them. The bag's style is minimal, sophisticated and timeless, so you know it will look good with anything you throw at it.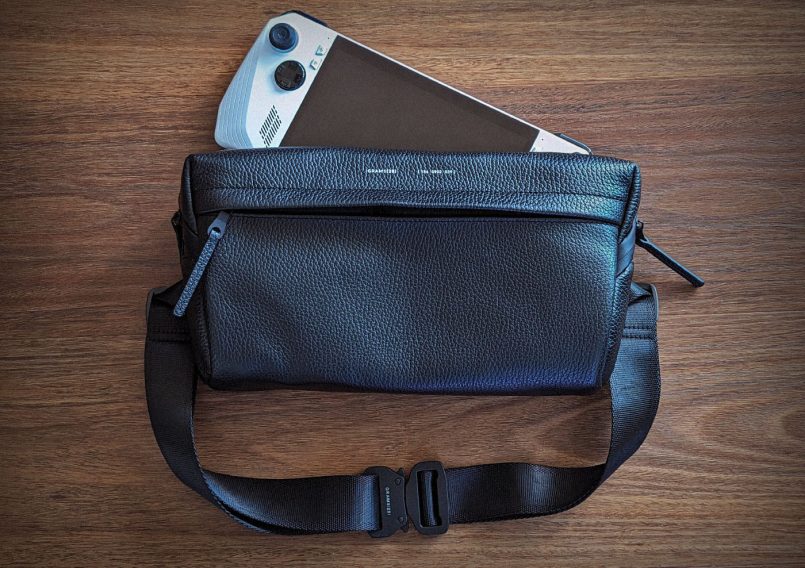 The 156 features a beautifully textured exterior which is made from environmentally certified full-grain Italian leather. The interior is crafted with a beige fabric that feels soft to the touch and complements its exterior quite nicely. This bag is also equipped with a substantial number of inner compartments and sleeves to keep all your essentials neatly organized. I'll come back to the size and capacity aspect in a separate section of this review.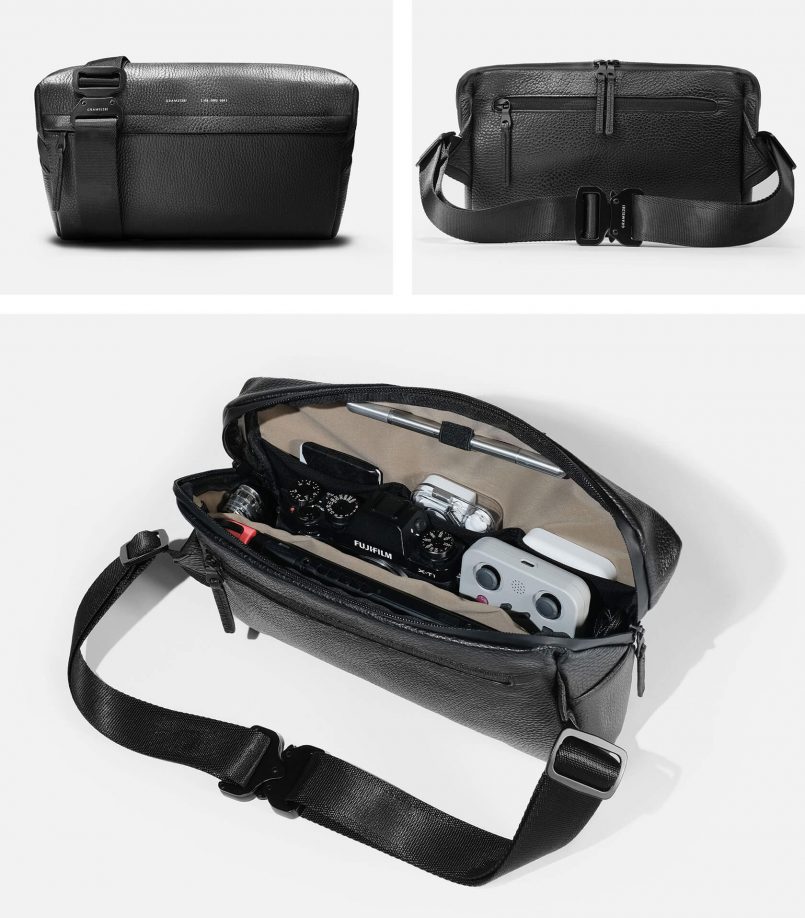 In addition to the beautiful leather exterior, all the other materials and finishes used on this bag are outstanding. It features high-quality zippers throughout, with nice leather pull tabs. The zippers used for the main compartment have concealed elements, resulting in a nice, clean look, while also preventing the contents of the bag from getting wet. The adjustable strap features a sleek heavy-duty buckle which seems to use a proprietary design.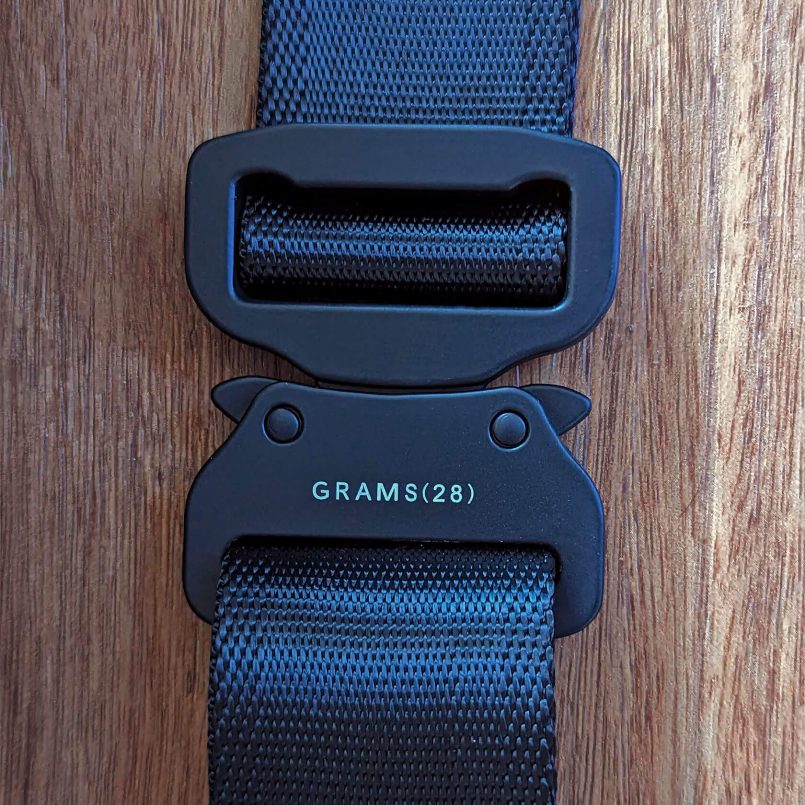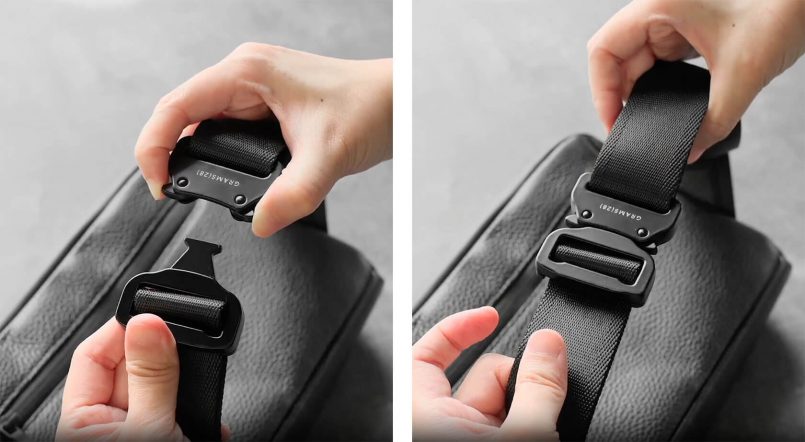 On the front of the bag you will also notice some numbers next to the Grams28 logo, which may seem random at first, but are imbued with meaning.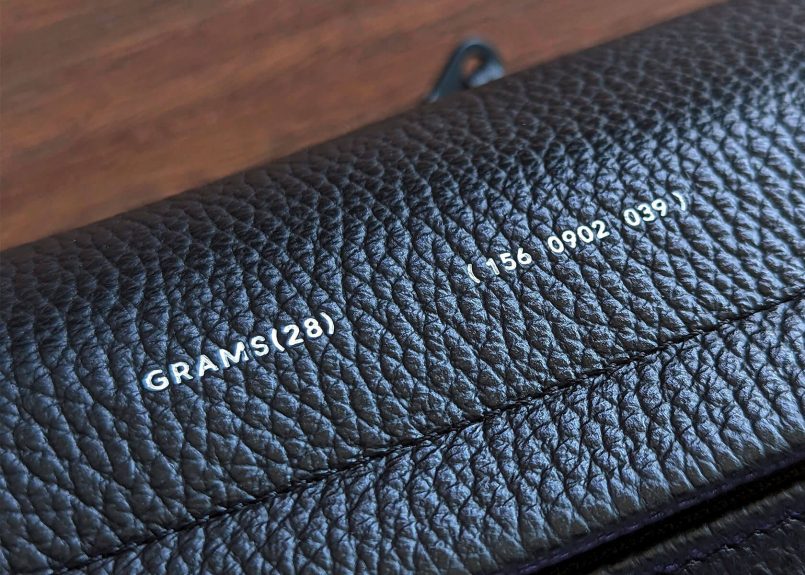 The first number is the product model (156), the second set of digits refers to the tannery (09 – Mastrotto) and material used (02 – Full Grain Pebbled Leather), and the third identifies the country in which the leather was tanned (039 – Italy). It's a thoughtful design touch that helps elevate the product even further.
Currently, the Grams28 City Sling is only available in this sleek black variant, which is certainly a popular choice. Nevertheless, it would be great if they introduced additional color options such as brown, caramel or even navy and olive. Some of these colors have been used in their previous products, so I wouldn't be surprised to see new variants in the future.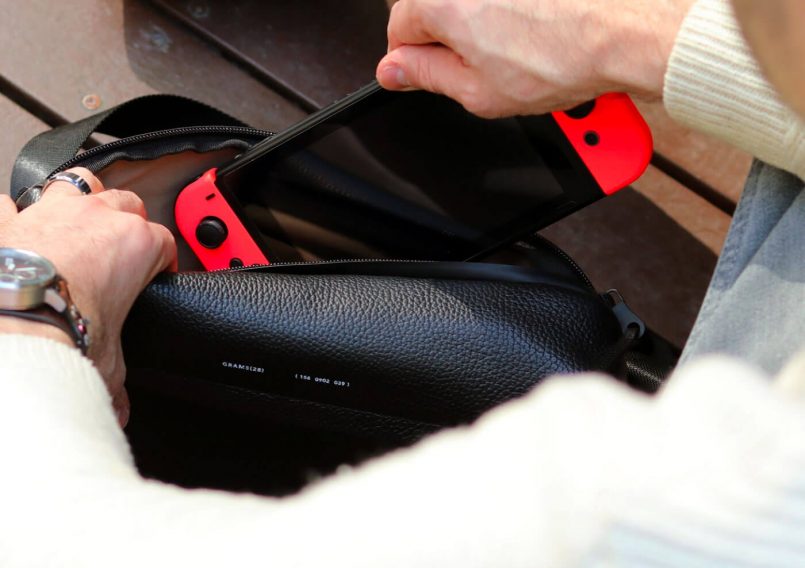 Size and Functionality
This bag manages to pack a lot of functionality and capacity in a compact form factor. The medium compartment with a hooded zipper on the front of the bag can be used to store your phone, wallet, or even a small diary and other flat objects. At the back you'll find a smaller pocket which is perfect for travel items like tickets, passports and cash.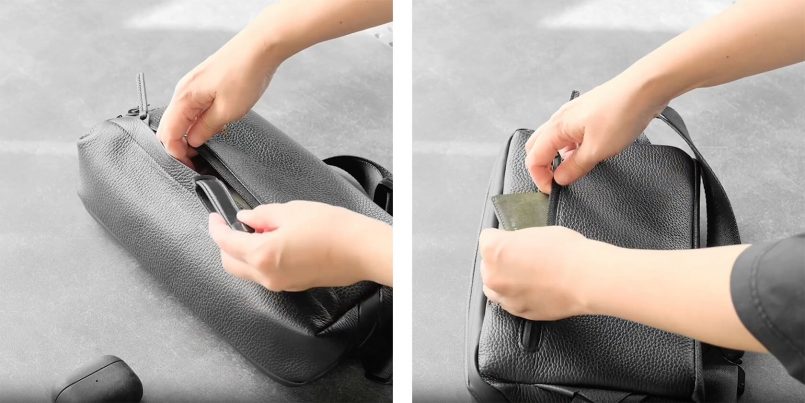 The main compartment is quite roomy and includes several different pockets, holders and sleeves to keep all your items secure inside the bag, 12 to be precise. Keys, pens, earphones, chargers and small cameras are just some of the items you'll be able to slot in these pouches. The images below, courtesy of Grams28, do an excellent job at demonstrating the plethora of organization options available, by showcasing the bag's interior from a unique "inside out" perspective.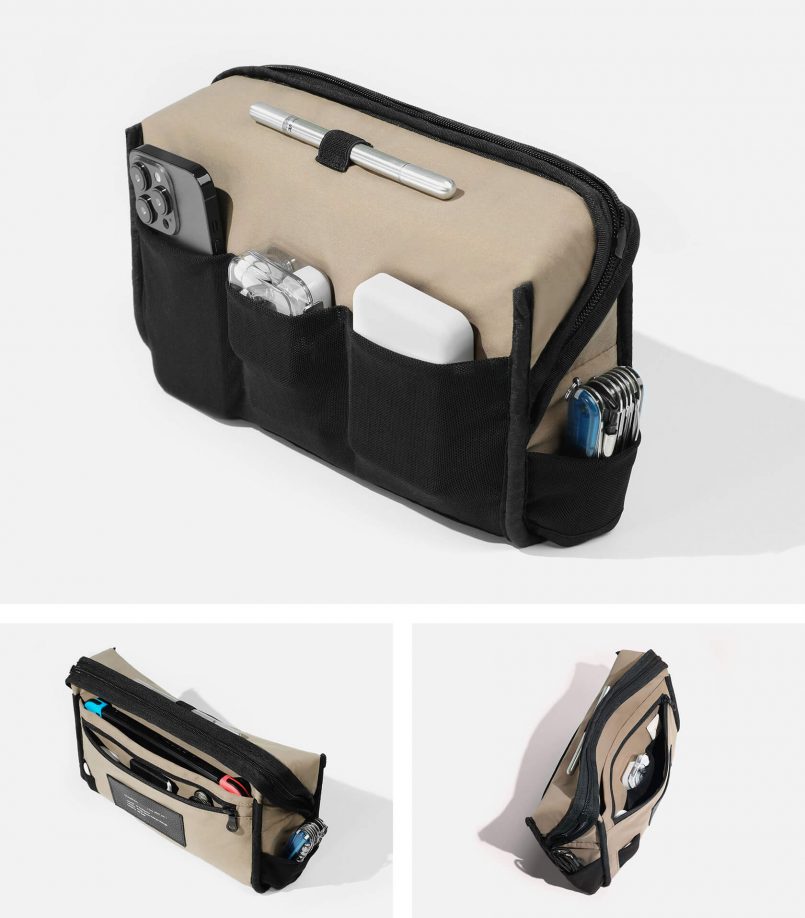 The main compartment of this bag is versatile enough to accommodate either a small tablet or a large handheld device such as the Steam Deck or the ROG Ally. There's even enough space for an additional, smaller handheld device like the Nintendo Switch or the PlayStation Vita.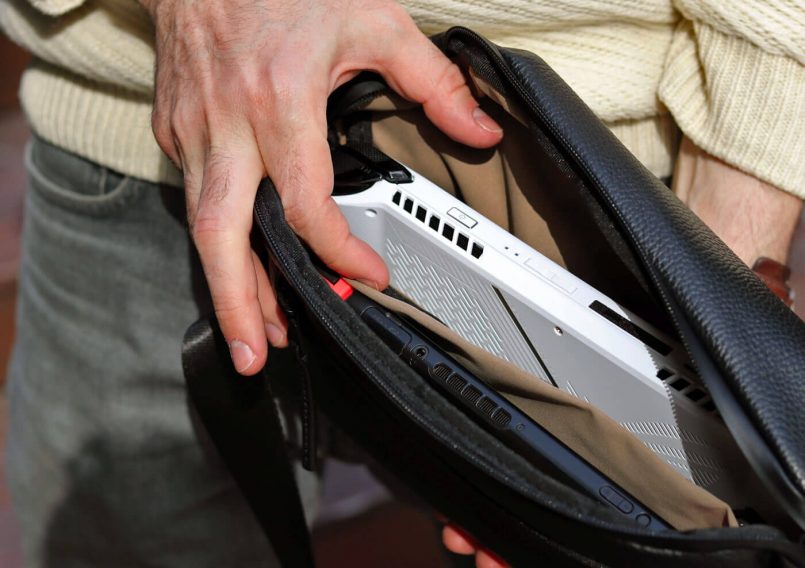 In addition to packing a power bank in one of the inner sleeves, having this option to bring along a backup device is a great way to reduce the frustration of battery drain during long gaming sessions on the go.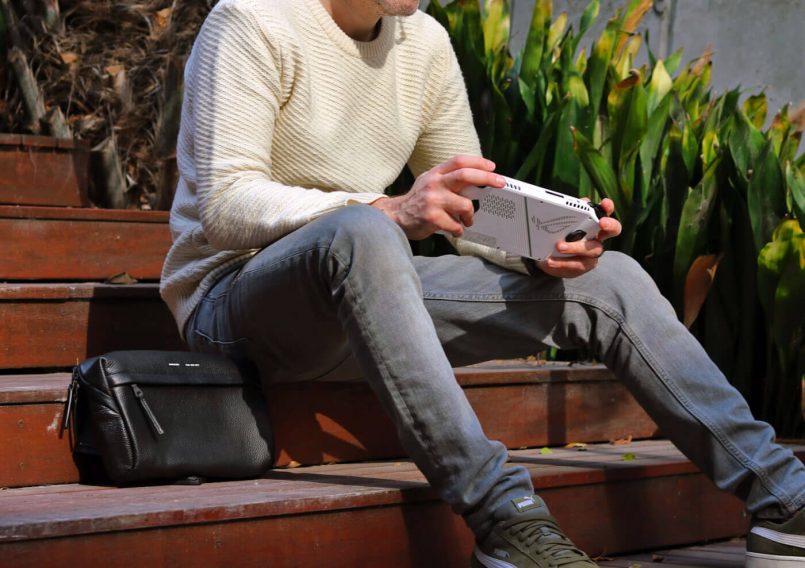 Considering that you may want to pack different gadgets in the bag, one important thing to note is that although it does offer some form of protection, it isn't entirely shock-proof due to the soft nature of its leather exterior. So if protection is your number one concern, this may not be the right EDC bag for you.
While we're on the subject, it would be great to see some sort of safety strap added to the main compartment in future versions of this carry-all. This strap would add an extra layer of protection to the bag by helping secure larger items such as tablets and handheld devices firmly in place during travel.
When it comes to comfort, this bag is an absolute delight. You can effortlessly wear it across your chest, for easy access to all your items, or slide it to the back in case you just want it out of sight. The adjustable strap allows for a personalized fit, so it never gets uncomfortable, even after walking around all day.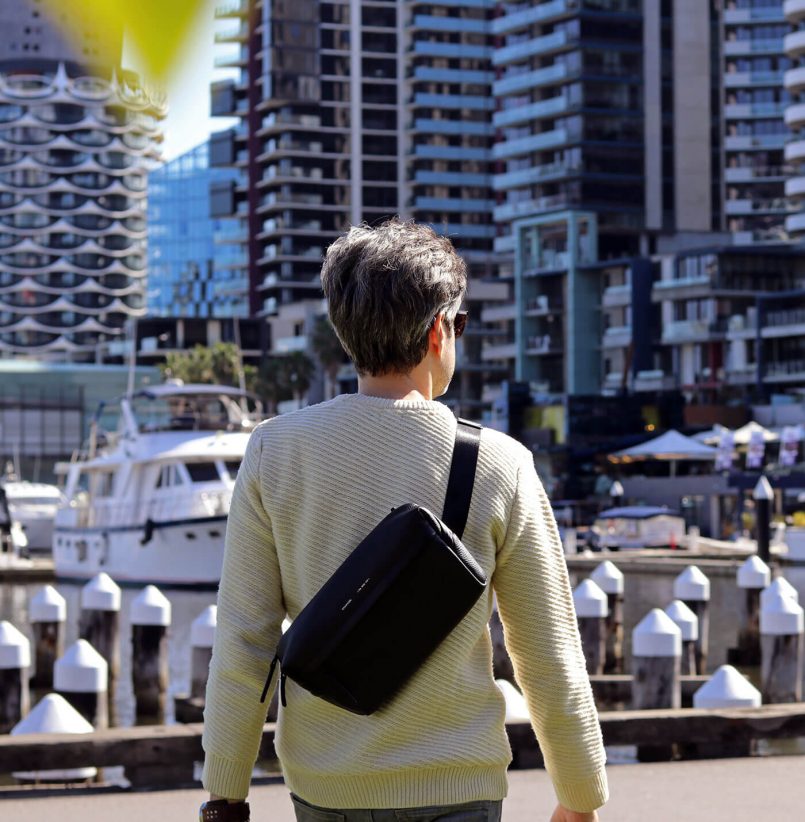 Price
Priced at $289 (USD), the Grams28 City Sling delivers high-end materials and craftsmanship at a fraction of the cost of similar goods from other luxury brands. The company takes pride in their commitment to transparency, ensuring that customers are fully aware of what they are paying for. Each item on their website comes with a full price breakdown, detailing the costs associated with materials, hardware, labour and transport.
Pros & Cons
And that brings us to the pros and cons of the Grams28 156 City Sling. Let's take a look:
Pros
Gorgeous leather exterior
Excellent build quality with high-end materials
Minimal, timeless design
Incredible capacity and organization options
Comfortable
Fairly priced
Cons
Doesn't provide high shock-absorption due to its soft exterior
Only available in black (for now)
Verdict
I am thoroughly impressed with the Grams28 156 City Sling. This bag is not only stylish and luxurious, but it also serves as a highly functional everyday carry solution. It keeps my hands and pockets free from clutter while I'm on the go, making it a delight to wear all day long. Its build quality and materials are excellent, and the well-thought-out design of its inner compartments offers ample space and usability.
Price: $289 USD
Inspiration
in your inbox
Amazing art & design, never any spam.
We care about protecting your data. Please refer to our Privacy Policy for more.
© 2023 Inspiration Grid, all rights reserved. Some of our posts may contain affiliate links to partner brands. We earn a small commission if you click the link and make a purchase. There is no extra cost to you, so it's just a nice way to help support the site. All images, videos, and other content posted on the site is attributed to their creators and original sources. If you see something wrong here or you would like to have it removed, please contact us.