Effortless 3D: Womp Makes 3D Designs Easy (& Free) for Everyone
Published May 1, 2023
Designing 3D models can be a challenging and time-consuming process, requiring expensive software and technical expertise.
For many artists and designers, this can be a major barrier to entry and prevent them from exploring the world of 3D design.
With the goal of making 3D accessible for every 3D enthusiast, a team of artists, designers and engineers developed Womp – a free, highly intuitive and approachable web-based 3D design software geared towards allowing anyone, no matter their skill or hardware, to effortlessly produce 3D-print-ready creations.
Womp has reinvented 3D to make it liquid, without the need for triangles, polygons or UV maps. Womp lets users melt, blend and deform shapes directly from a browser on any device.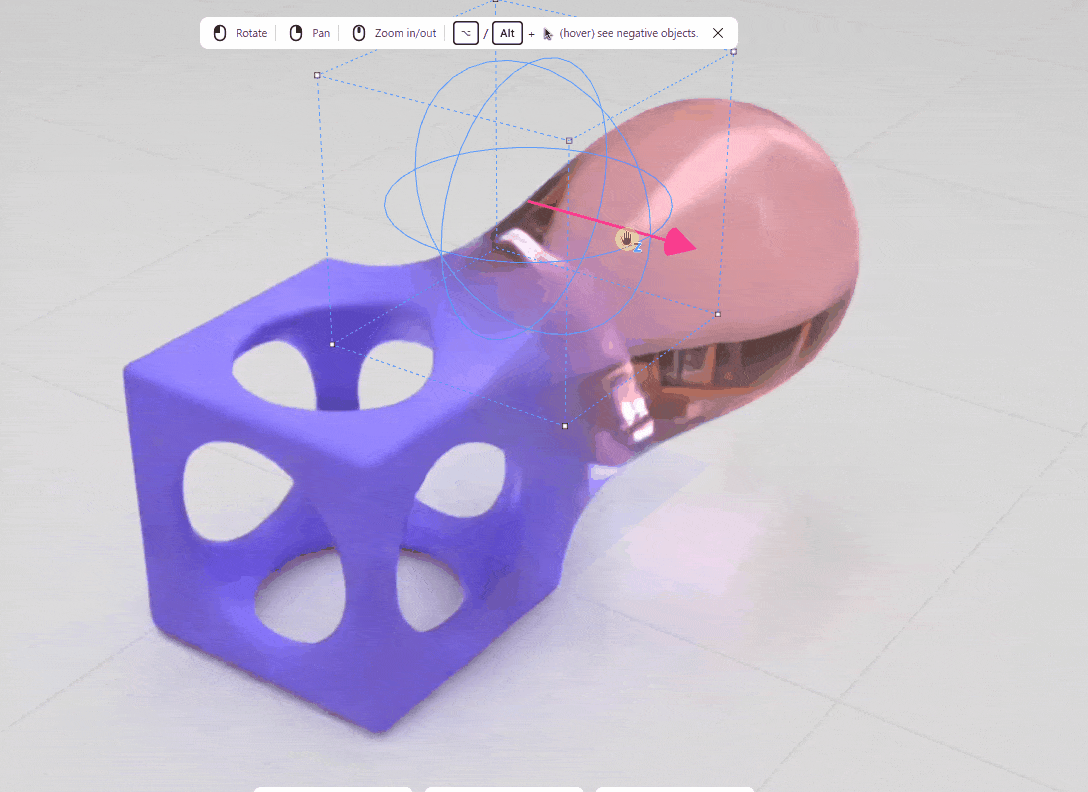 Unlike conventional 3D design applications with steep learning curves and boring interfaces, Womp is beginner friendly and fun to learn. With Womp, one can easily design 3D for web, 3D printing, animation, AR/VR and games. It is a free and browser-based platform that makes 3D design accessible to anyone, regardless of their skill level or budget. With intuitive tools and an easy-to-use interface, it is designed to be beginner-friendly and helps users get started with 3D design in no time.
Real-time Rendering
In addition to being free and beginner-friendly, Womp offers real-time rendering, which means that users can see their designs come to life as they work on them. This can save users a significant amount of time, as they won't need to wait for their designs to render before making adjustments and refinements. It allows users to create realistic live rendered 3D experiences that are easily editable using their revolutionary liquid 3D approach.
Womp defies older 3D workflows by giving the user a live rendered, live path traced experience during the creation process, not after. For example – a user could sculpt or manipulate glass live, instead of having to design the shape first and then render it in glass at the end, completely redefining how to think and experience 3D creation.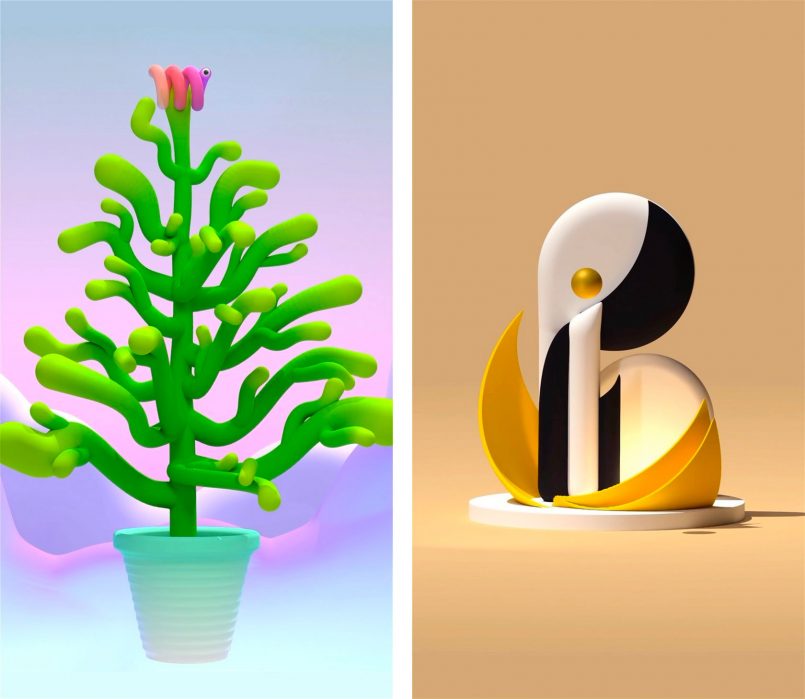 Womp's founder Gabriela Trueba, a former painter and designer, experienced the steep learning curves and barriers to entry in 3D and set out to build something for artists and designers such as herself.
"Creatives often wish they could create and design in 3D, but get lost in a sea of complex and intimidating software that require powerful computers, and technical knowledge."
"We wanted to democratize 3D creation, and allow anyone – artists, creators, illustrators, ceramicists etc. to open any device and start creating professional 3D, right off the bat, even if they had no prior 3D knowledge.
We quickly realized that meant we had to reinvent how 3D works today, and hence we built our own liquid 3D engine" says Gabriela Trueba, Founder and CEO of Womp.
Womp makes it easy to export designs in obj, stl, and ply formats, which are compatible with most 3D printers.These formats can be read by most 3D printers and can be used to produce physical objects that are reproductions of the digital designs created on the 3D design tool. This can be a major time-saver for users who want to bring their designs to life through 3D printing.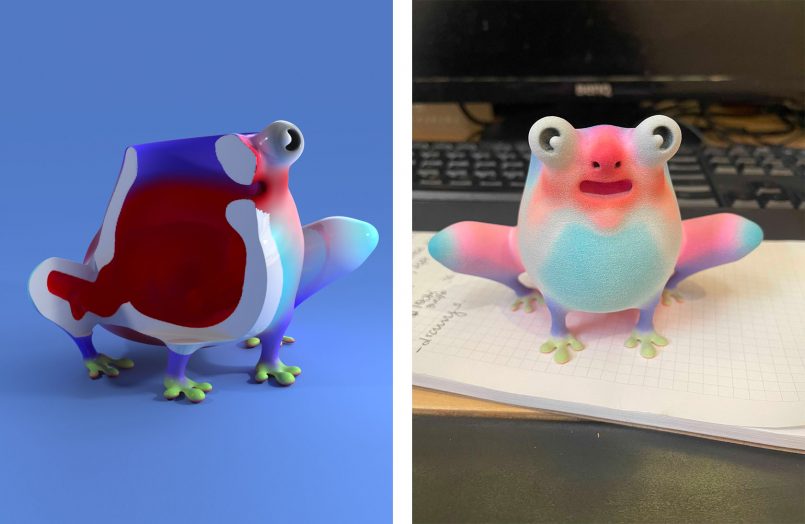 Whether you're a beginner or an experienced designer, Womp has something to offer and can help you bring your ideas to life. Here are some of the many design possibilities one can explore using Womp:
Packaging design
3D graphics are increasingly being used in packaging design, allowing designers to create realistic virtual prototypes of packaging designs that can be tested and refined before physical production. This helps to save time and resources while ensuring that the final product looks and functions as intended. For example, a beverage company might use 3D modeling software to create a virtual prototype of a new bottle design before producing it in bulk.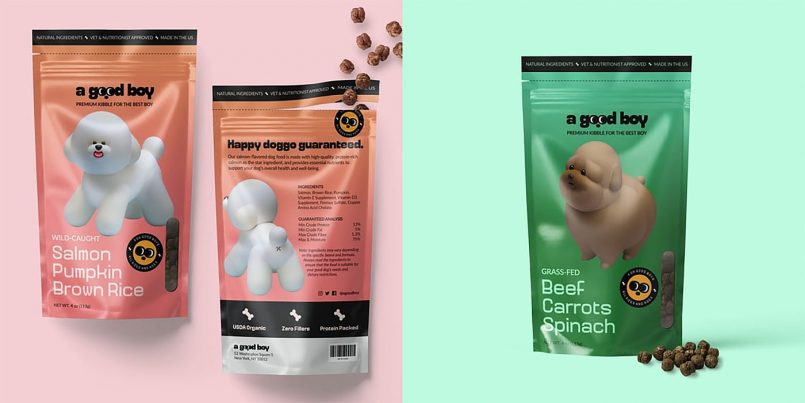 Branding
3D graphics are used in branding to create unique and memorable visual identities. With 3D modeling software, designers can create 3D logos, characters and other brand assets that stand out from the competition.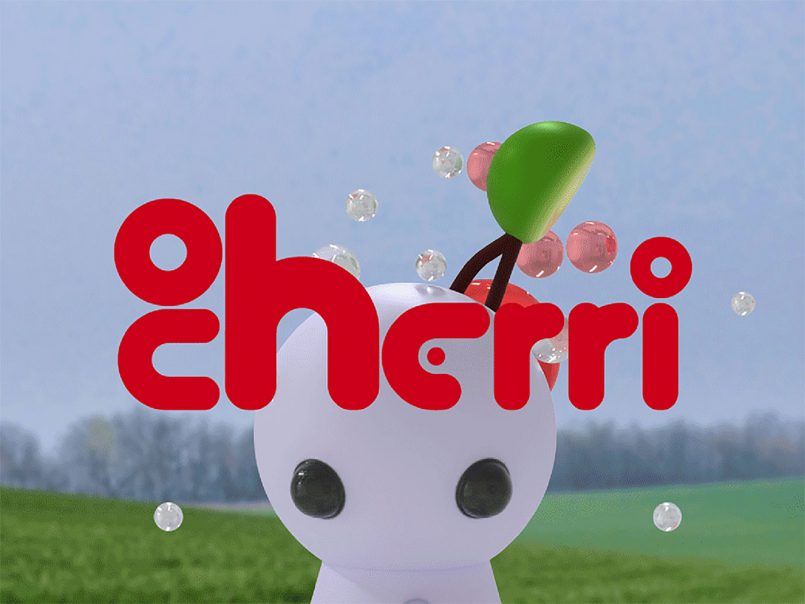 Typography
3D typography is a growing trend in graphic design, allowing designers to create eye-catching and visually interesting text designs. With Womp, designers can create 3D letterforms that can be manipulated and animated in various ways. For example, a graphic designer might use 3D typography to create a logo or poster design that incorporates 3D letterforms.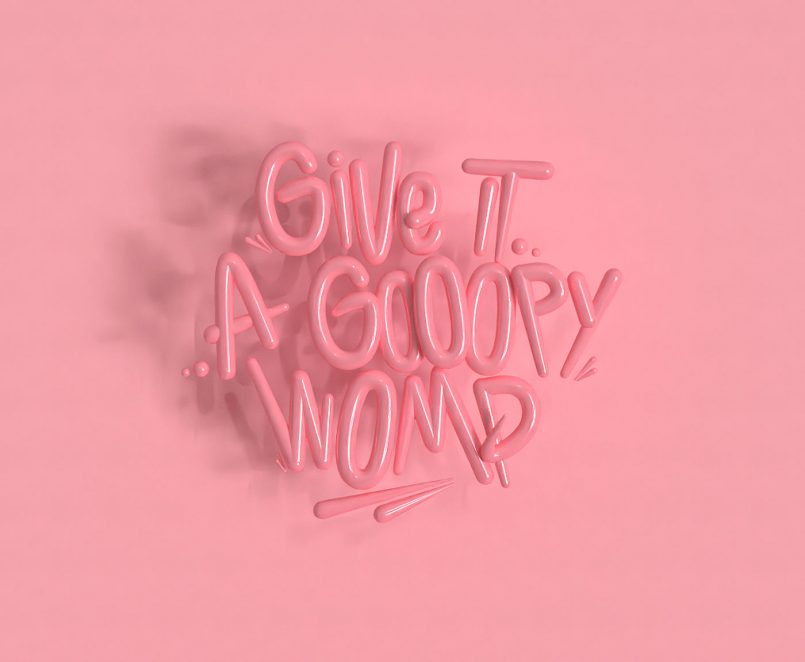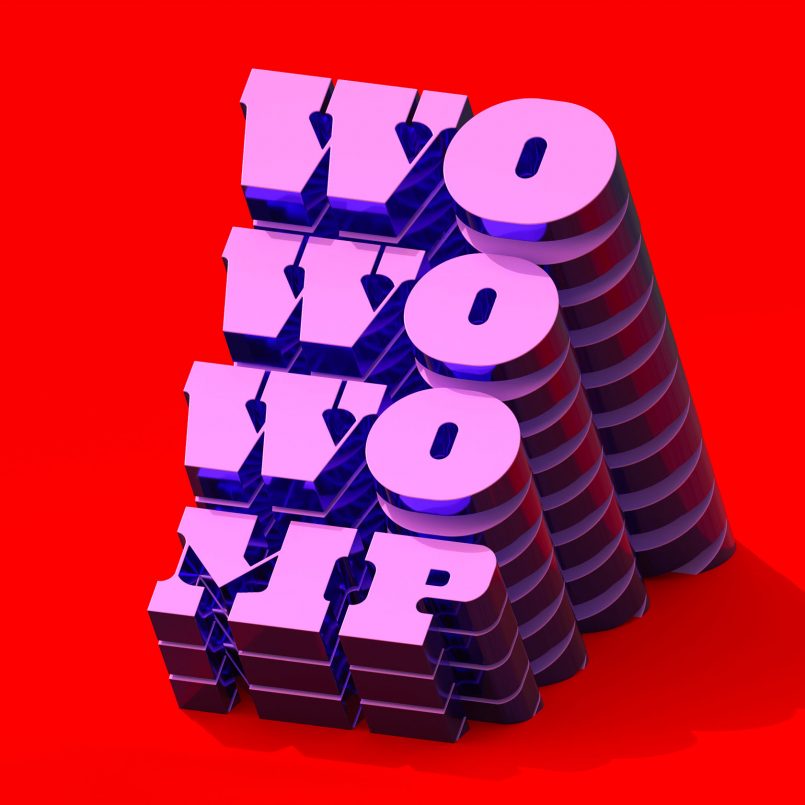 Besides this, Womp also has a growing social and collaborative community of over 160,000 users which can be a major asset for users who are seeking feedback, inspiration, or assistance with their designs. The ability to connect with other designers and share ideas can help users overcome creative blocks and take their designs to the next level.
This is why Womp stands as a promising tool offering a lot of valuable features for 3D enthusiasts, especially because they wouldn't have to spend hours trying to figure out which tool works in what way. Users can play around with Womp for a few minutes and they'd be halfway there in understanding how one can make a 3D model on Womp. It is free for use by anyone. It is easy. It is real-time. Most of all, it's definitely fun!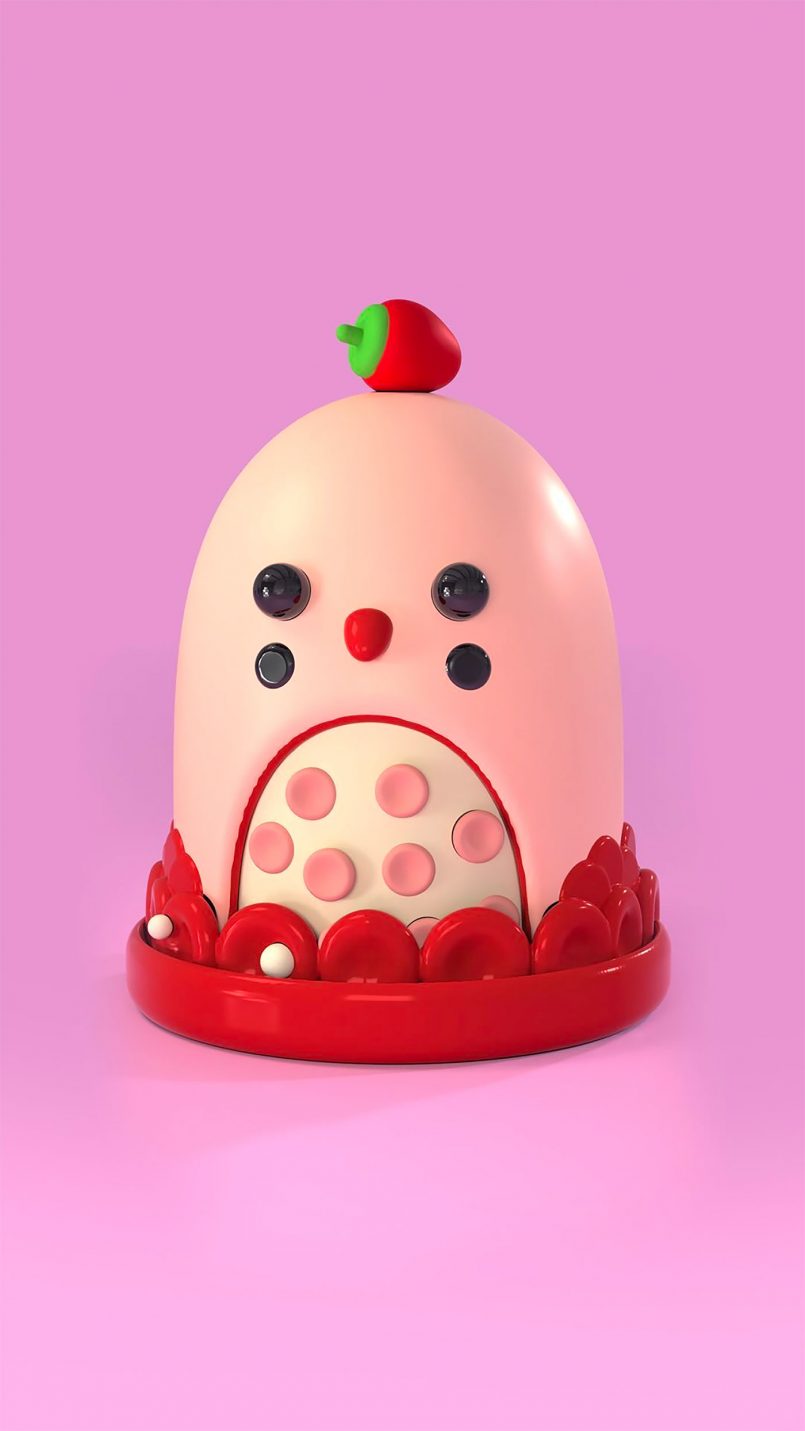 The platform is in constant development, which could meant premium features might be added down the track, but the team behind it intends to keep all existing features in their current Alpha build 100% free for everyone.
Pros & Cons
Womp is most certainly worth a try and while it has many advantages, such as an intuitive user interface and real-time design capabilities, there are also certain caveats to keep in mind for the time being.
Pros
Accessibility: Users can start creating 3D on their browsers eliminating the hassle of downloading the software or updating the software frequently. No powerful computers with expensive graphics cards are required to create 3D on Womp, all one needs is a browser and a stable internet connection.
Easy to use: Womp is beginner friendly and has a small learning curve compared to conventional 3D tools. Watching the beginner's tutorial video is enough to help you get started with 3D design on the platform
Free 3D tool: Womp Alpha is free for everyone.
Community Driven: Womp is a social and collaborative app, which wants to build a supportive community and encourage conversations among artists. They also have run contests and events to engage their design community on a regular basis.
Tutorials along with 24/7 support via chat: Womp has multiple inbuilt tutorials in the app and socials (Youtube, Instagram and TikTok) to support community members learning 3D, making things easy and accessible to every 3D enthusiast. They also offer 24/7 chat support to answer any queries their users might have.
Cons
Users can't upload files on Womp just yet, but their team is working hard to bring this feature to the platform very soon.
It is required for users to have a moderate internet connection to be able to get the best out of Womp.
A Pro version with more advanced features is not yet available.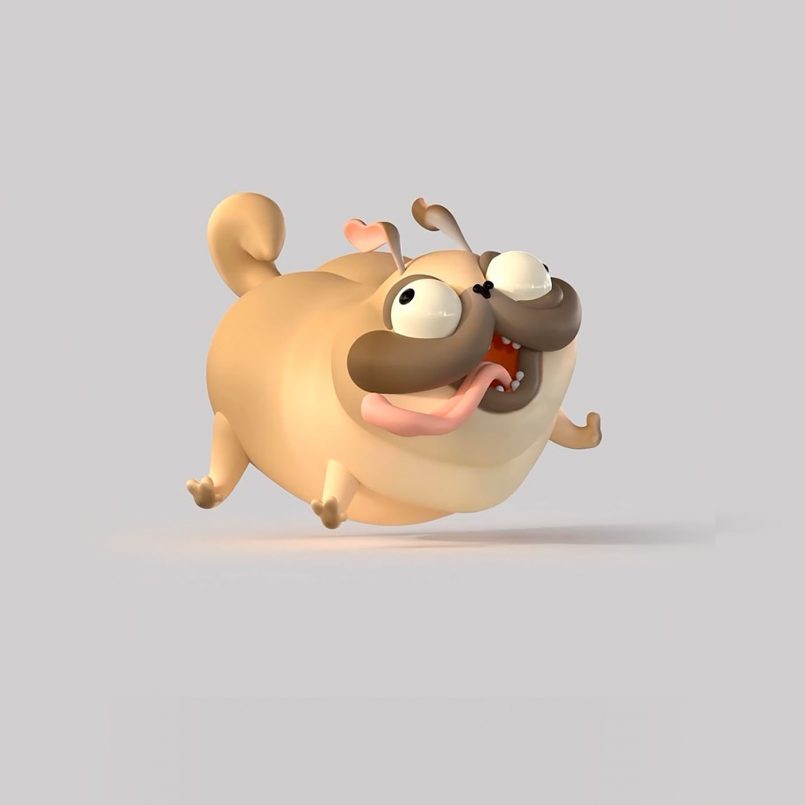 Conclusion
Womp is a promising new 3D tool with an user interface that is surprisingly simple and intuitive, making it accessible to even those who never tried 3D software before. Plus, its live-rendered materials capability redefines the 3D creation process.
Don't let a lack of experience or access to expensive software and gear hold you back from creating stunning 3D artwork. Get started with Womp Alpha and unleash your creativity today.
If you're planning to give Womp a try, this video produced by 3D artist and content creator Sakku is a great place to start.
Inspiration
in your inbox
Amazing art & design, never any spam.
We care about protecting your data. Please refer to our Privacy Policy for more.
© 2023 Inspiration Grid, all rights reserved. Some of our posts may contain affiliate links to partner brands. We earn a small commission if you click the link and make a purchase. There is no extra cost to you, so it's just a nice way to help support the site. All images, videos, and other content posted on the site is attributed to their creators and original sources. If you see something wrong here or you would like to have it removed, please contact us.