Best Free & Premium Fonts for Graphic Design in 2022
Published Nov 7, 2022
Includes affiliate content
Fonts are a crucial element of any design project, as they can help set the tone and aesthetic of the entire piece. But with so many options out there, choosing the right one can sometimes be a daunting task.
In this article, we'll take a look at some of our favorite picks this year, including both free and premium typefaces. With so many great fonts to choose from, you're sure to find the perfect one for your next project!
Our curated selection includes sans serif fonts, serif fonts, decorative fonts, handwritten fonts, script fonts, display typefaces and more.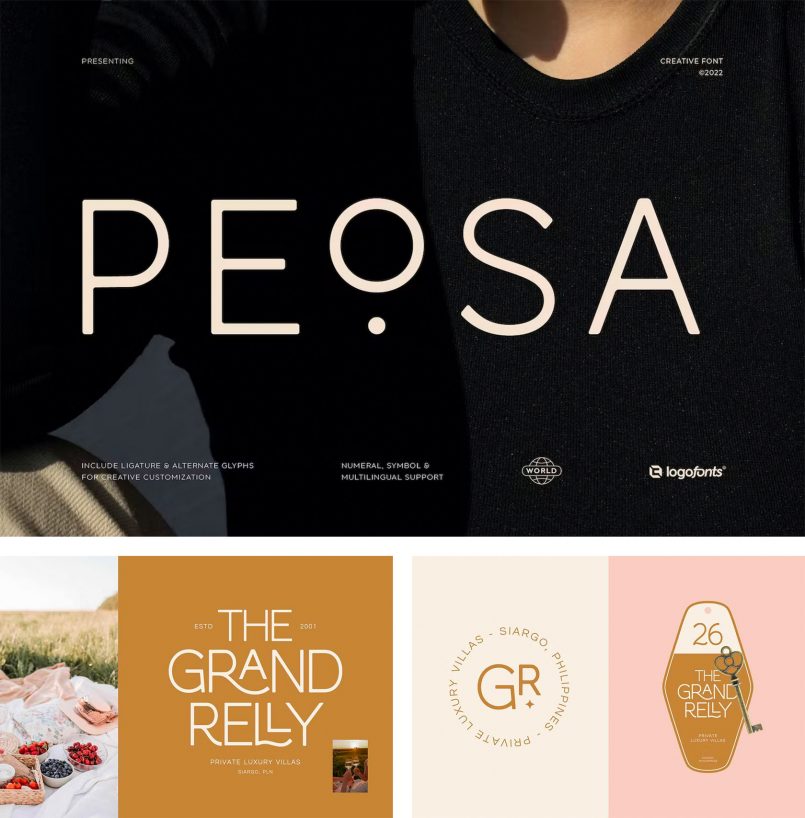 'Peosa' is a gorgeous modern sans serif font with open type features, allowing you to access a large selection of unique alternative letters and ligatures to give you flexibility in your creations.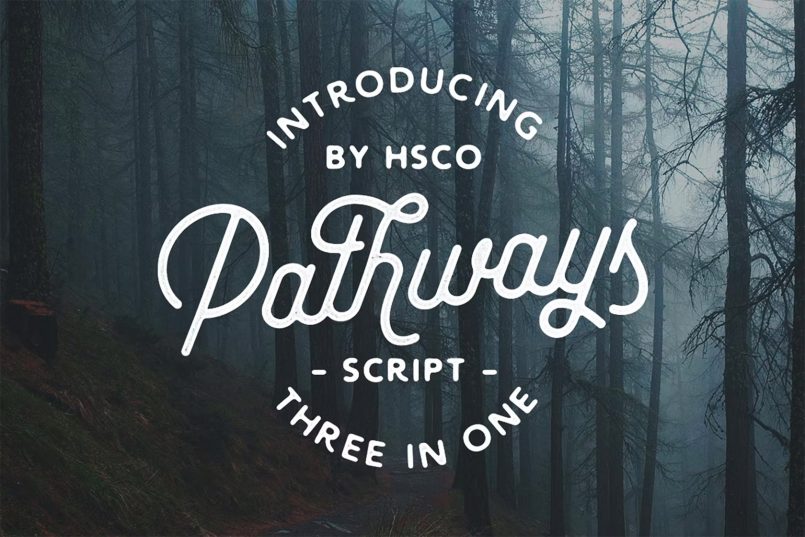 'Pathways' is a script typeface available in 3 different styles: Circular strokes, rectangular strokes and a rough version for a screen printing aesthetic. With many alternate characters & ligatures, Pathways is an extremely versatile script typeface. Developed with logo and label designers in mind, this font will be a useful tool in your arsenal.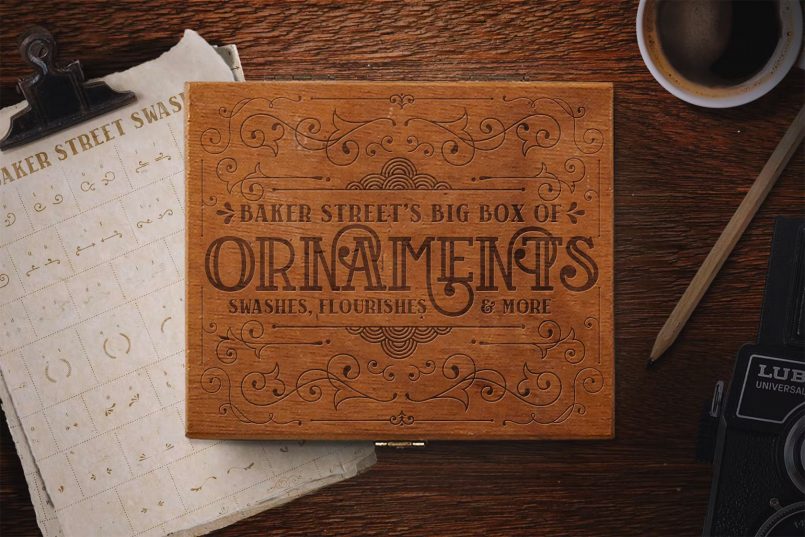 This font family is comprised of regular, italic, inline and a rustic textured style. 'Baker Street' delivers a multitude of Opentype features, primarily including hundreds of discretionary ligatures that connect letter pairs through varying flourishes. These distinct ligatures are used in combinations between two capital letters, two lowercase letters, uppercase to lowercase pairs and specific number combinations.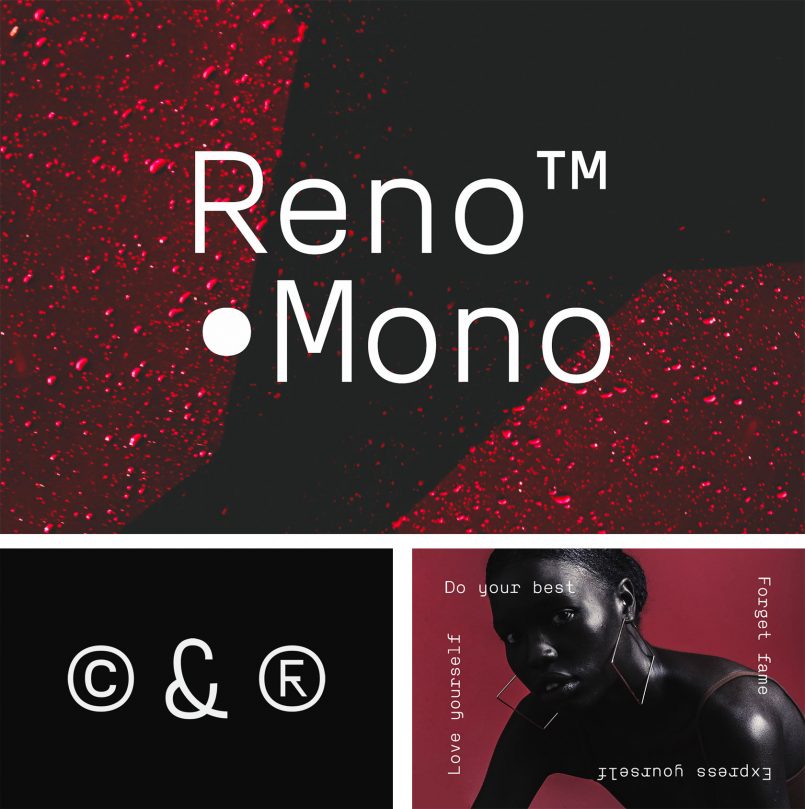 Designed by Renaud Futterer, 'Reno Mono' is a free, regular fixed-width font designed to be used as a web font while also providing a memorable retro feel when printed on paper. Classic and modern twists merged together!
This minimal and contemporary font contains a very simple, yet sharp set of latin characters. Symbols are stripped down singularly to keep a recognizable minimal feel. The style and composition make the font look like a typewriter's heritage in our digital world. Being suitable for any purpose, Reno Mono is your universal tool for tons of projects.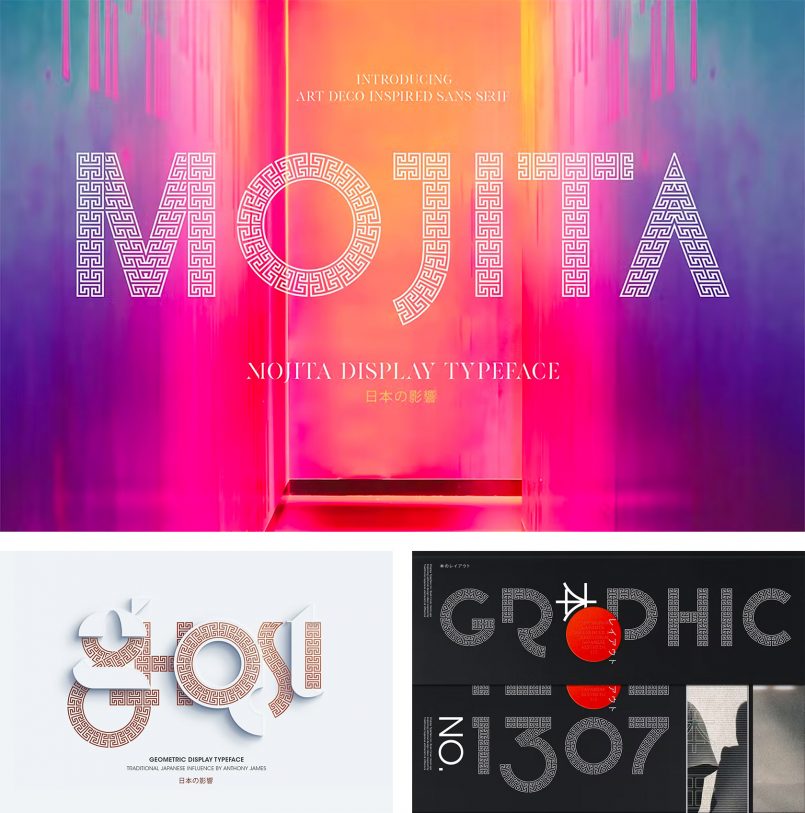 'Mojita' is a geometric display typeface with an intricate design that makes it quite unique. The details that can be seen on the letters are inspired by a combination of Japanese art deco styles, as well as Aztec and Mayan pattern design.
Completely uppercase, this typeface is comprised of 300 glyphs, and contains extended language support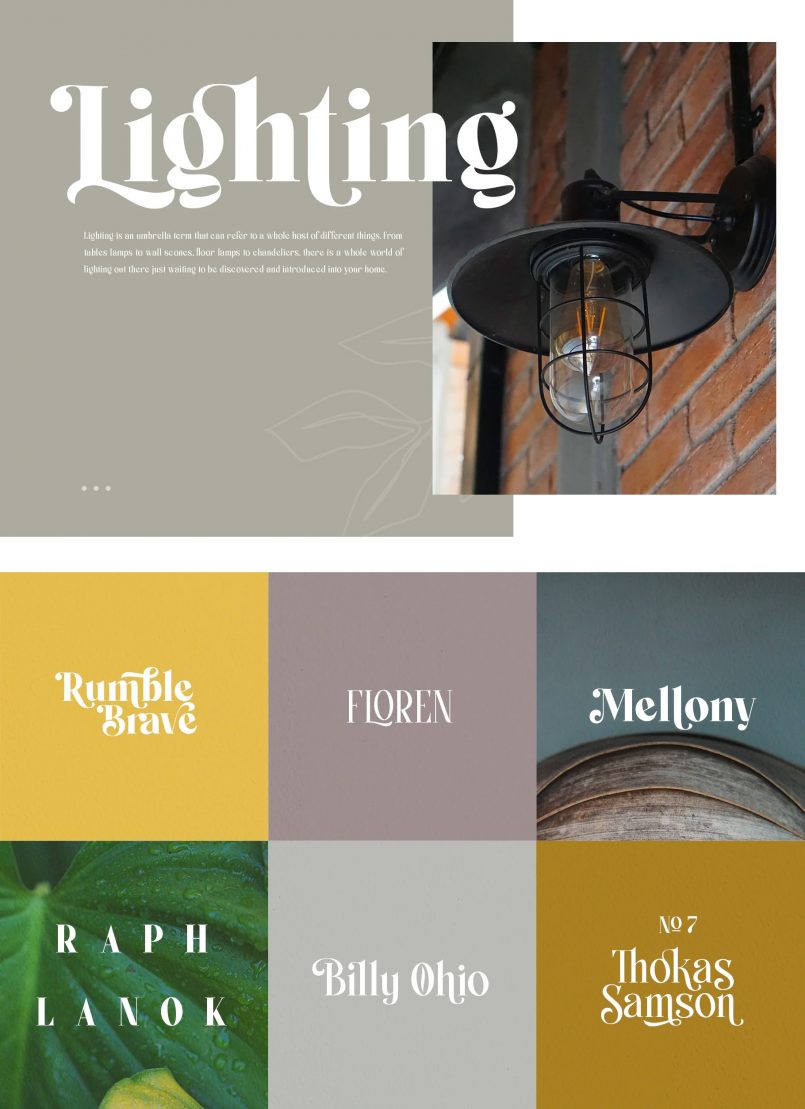 'Boiling' is a variable set of fonts that include a vast array of weights, from extremely lightweight and thin, to powerfully bold. All letter characters are very easy to combine with modern minimalist design concepts.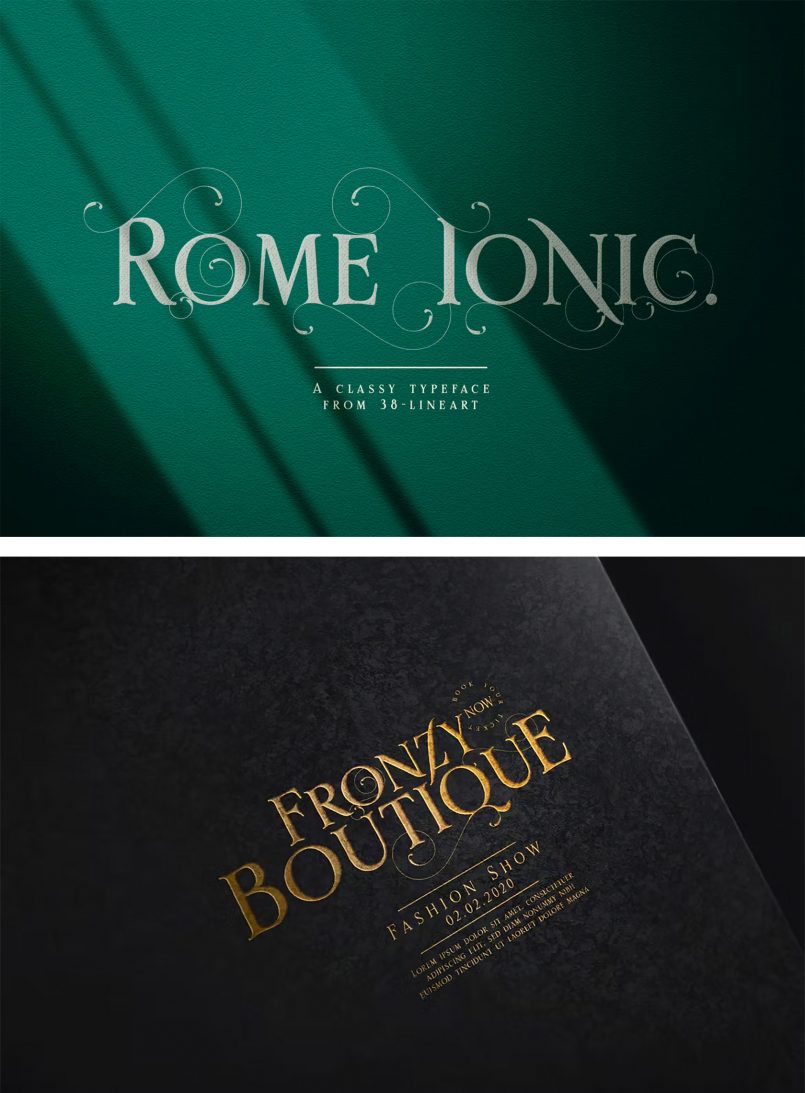 'Rome Ionic' is a serif display font inspired by architectural features in ancient Roman building columns. 'Ionic' columns are taller and slender when compared to 'Doric' and 'Corinthian' columns. On the Ionic Capitol column, there is a geometric spiral like a paper roll. Those elements were used to design this roman style font. The base of the font is serif shaped, more slender and towering, and equipped with 8-18 stylistic set alternates. Rome Ionic is perfect for designs that demand "impressive luxury and power".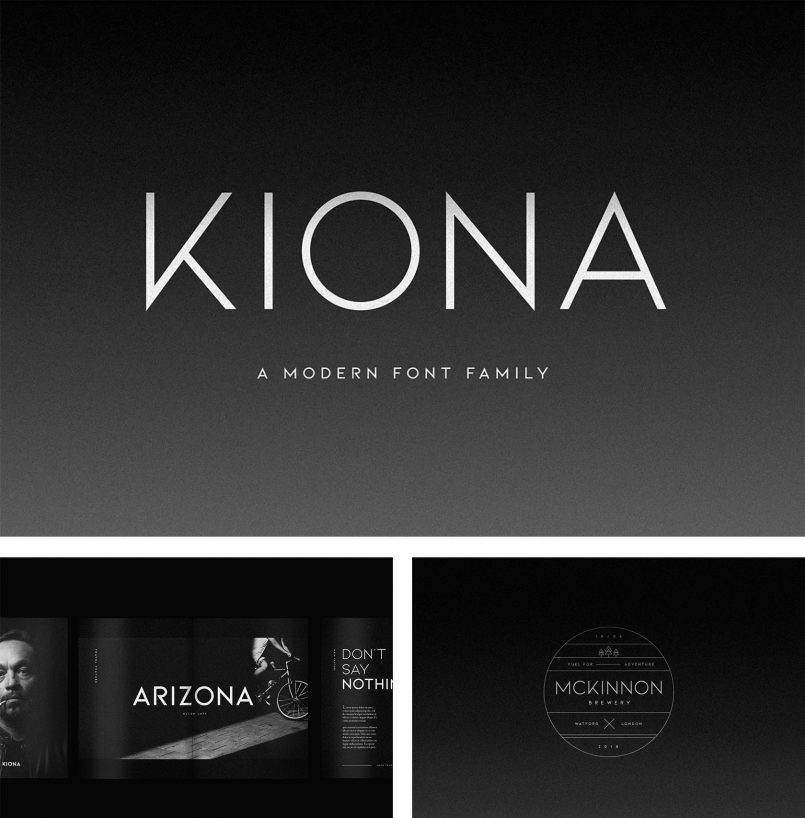 'KIONA' is minimal, geometric typeface defined by its crisp edges and modern touches. It is designed for optimal legibility. An all caps sans-serif, this font makes a statement without making a scene. Four weights, four very different personalities.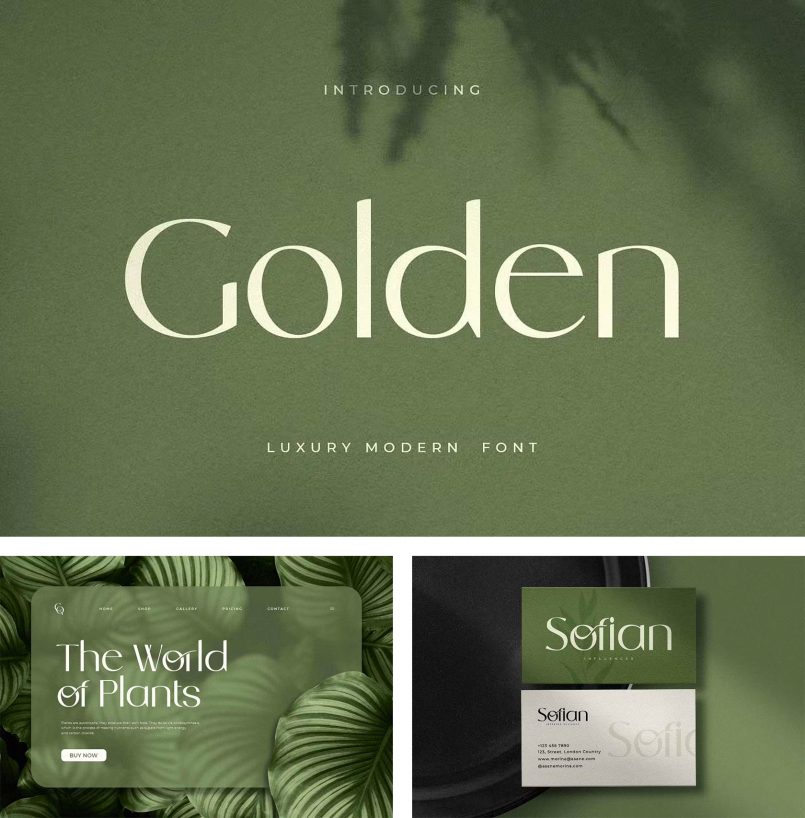 'Golden' is an elegant sans serif font created for impactful headlines, logo design and branding. The typeface includes ligature options that are sure to add a unique style to your designs.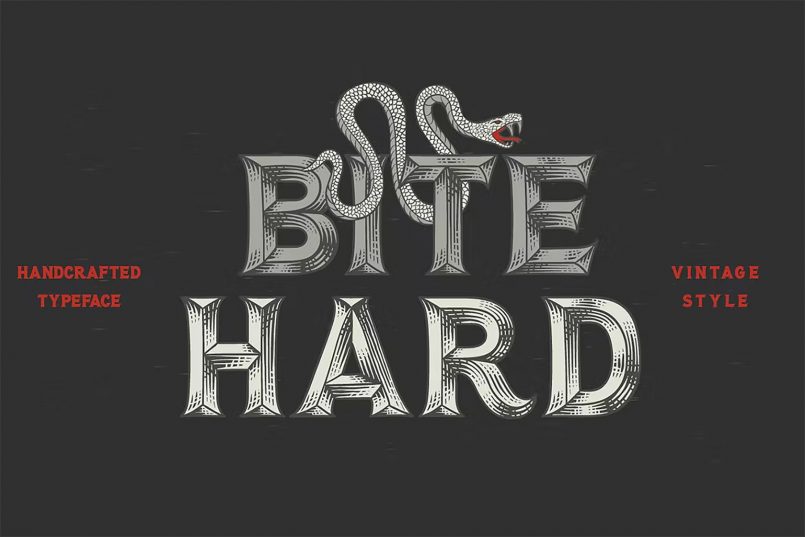 'Bite Hard' is a bold, highly-detailed handcrafted typeface. It has four variations to help you mix and match your lettering compositions.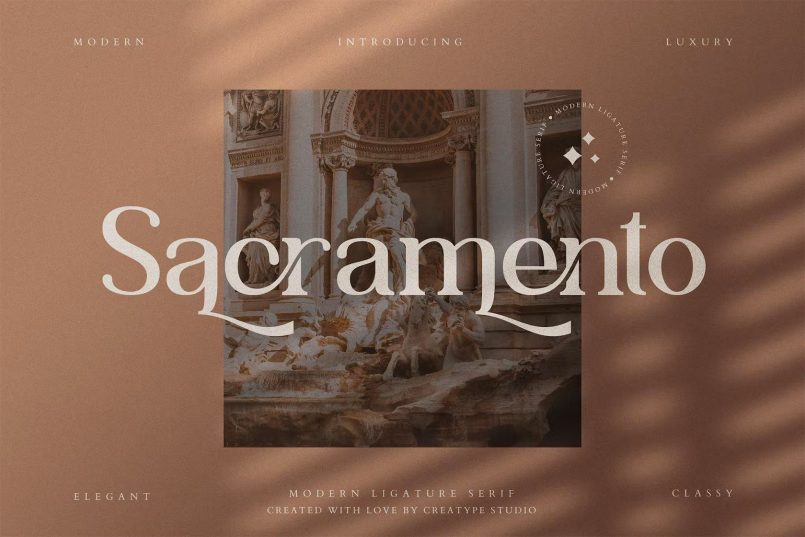 'Sacramento' is a modern ligature serif font with a unique and elegant look. There are many types of ligatures and alternates to make your design or product look sophisticated.
This serif font is perfect for branding projects, logo design, wedding invitations, social media posts, product packaging, label design, stationery and any projects that require a more elegant style.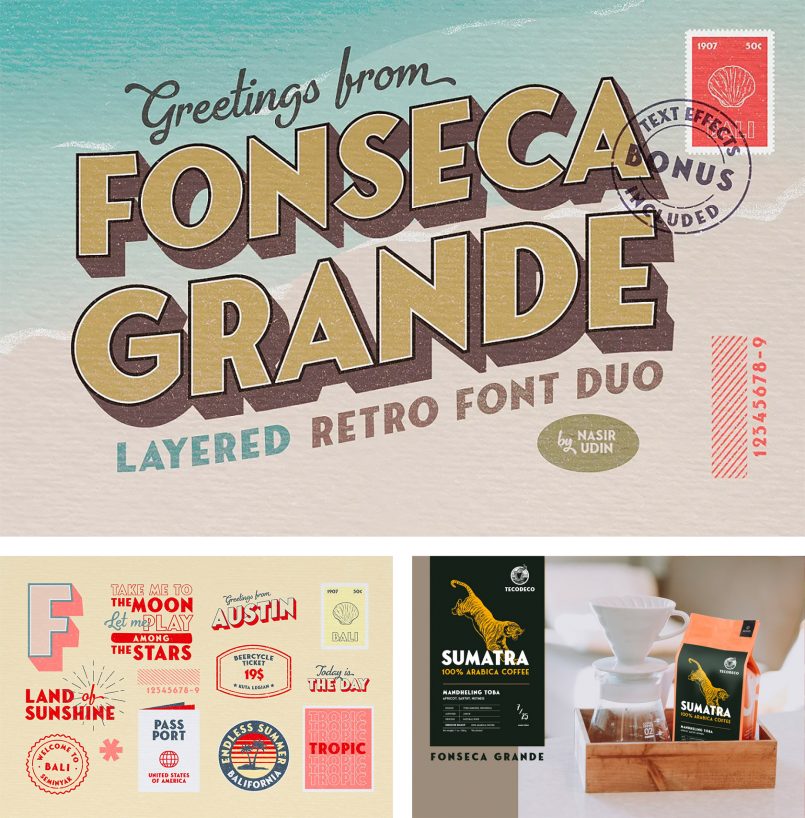 Inspired by classic postcards, 'Fonseca Grande' is a set that includes a layered bold sans serif and a handwritten script that can be used in combination to produce a retro look.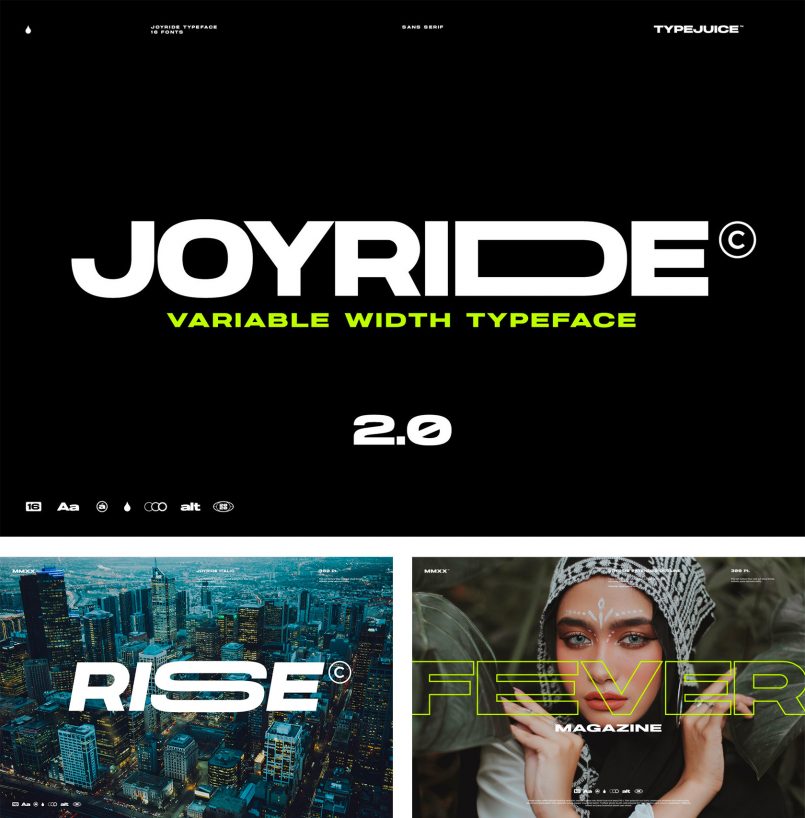 'Joyride' is an extended, variable width sans serif typeface. The family includes 16 fonts in a variety of weights and styles. There are over 300 alternate glyphs with variable widths to allow for endless customization and creative control.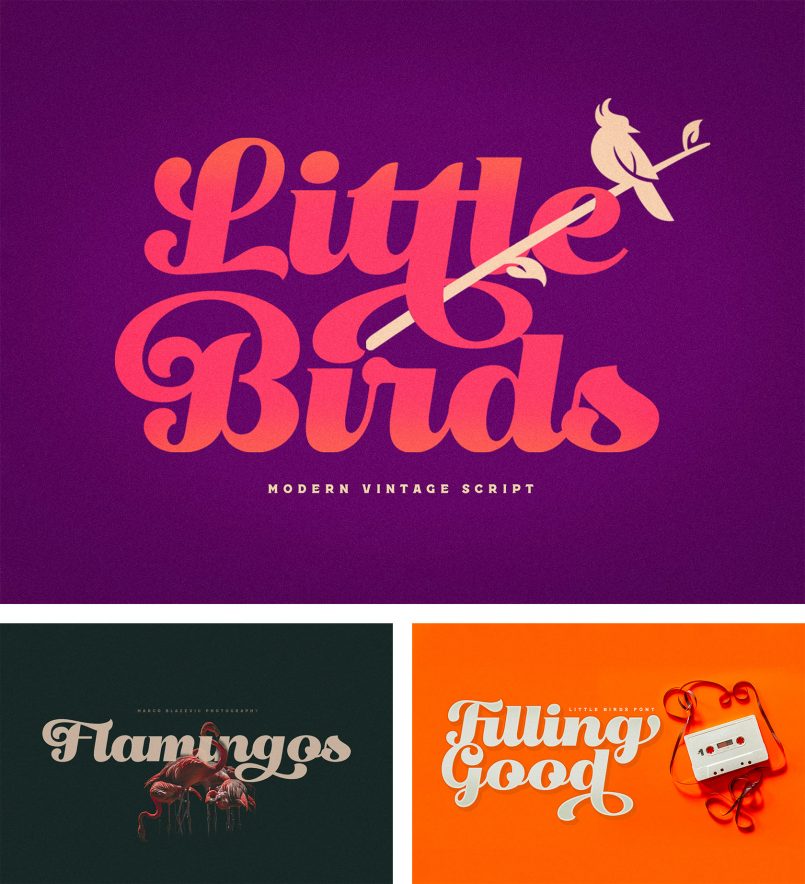 'Little Bird' is a striking decorative style typeface inspired by a flamboyant vintage aesthetic. Perfect for playful logo designs and branding, print projects and bold social media graphics.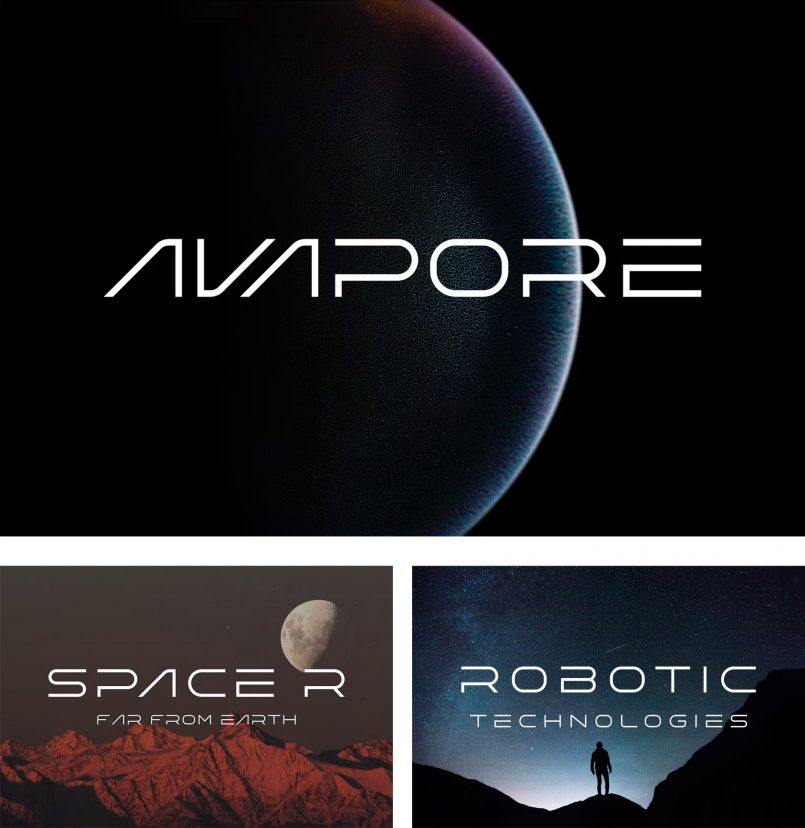 'Avapore' is a wide, contemporary sans serif typeface that was conceived as a branding and editorial solution. This font was designed to be as versatile and flexible as possible, allowing it to be used on a range of projects and mediums.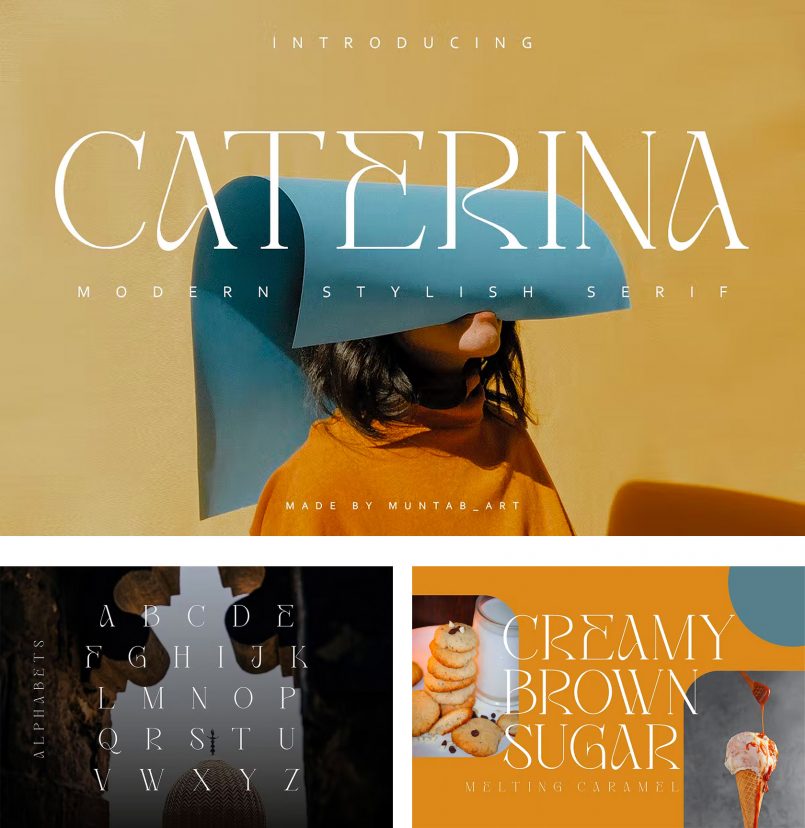 'Caterina' is a modern serif font that includes uppercase letters, numerals and a large range of punctuation marks. Created for poster design, web design, branding, illustrations, badges and other applications.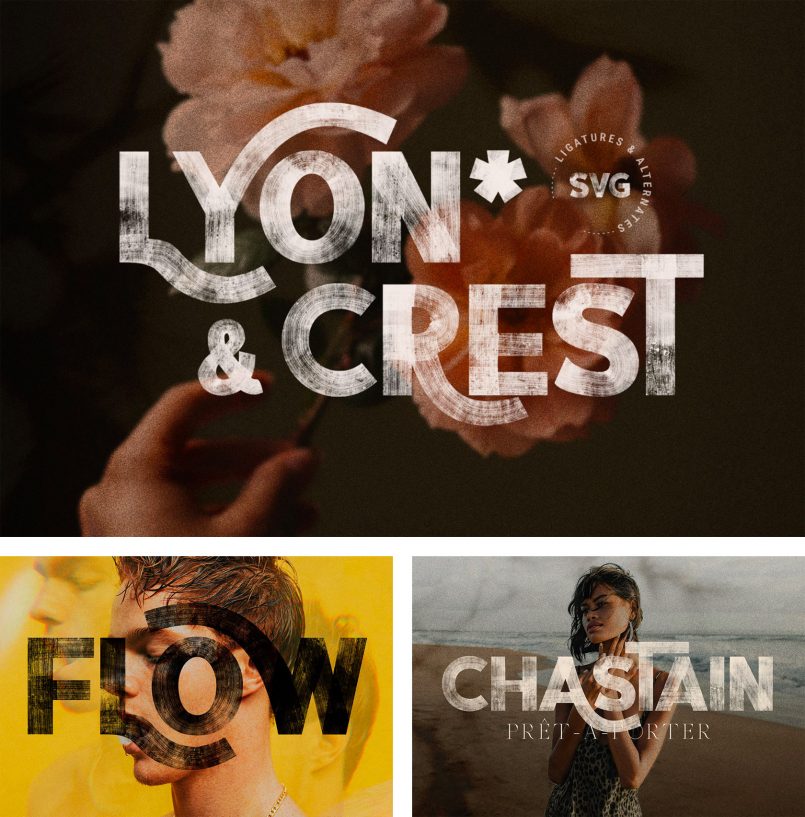 'Lyon & Crest' is a hand-painted SVG font that will elevate your work and help you create some new and unique designs. There are 2 options in the set: one with a regular look and another in a brush style. The set also includes 15+ ligatures and alternates for even more versatility.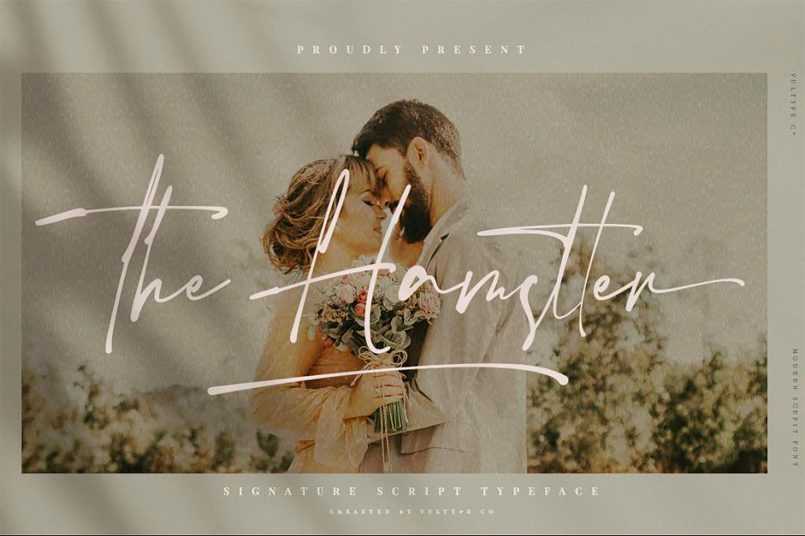 'The Hamstter' is a beautiful handwritten font perfect for wedding invites, or any creations that require a warm, personal touch. The font is free for personal use, and commercial licenses are also available.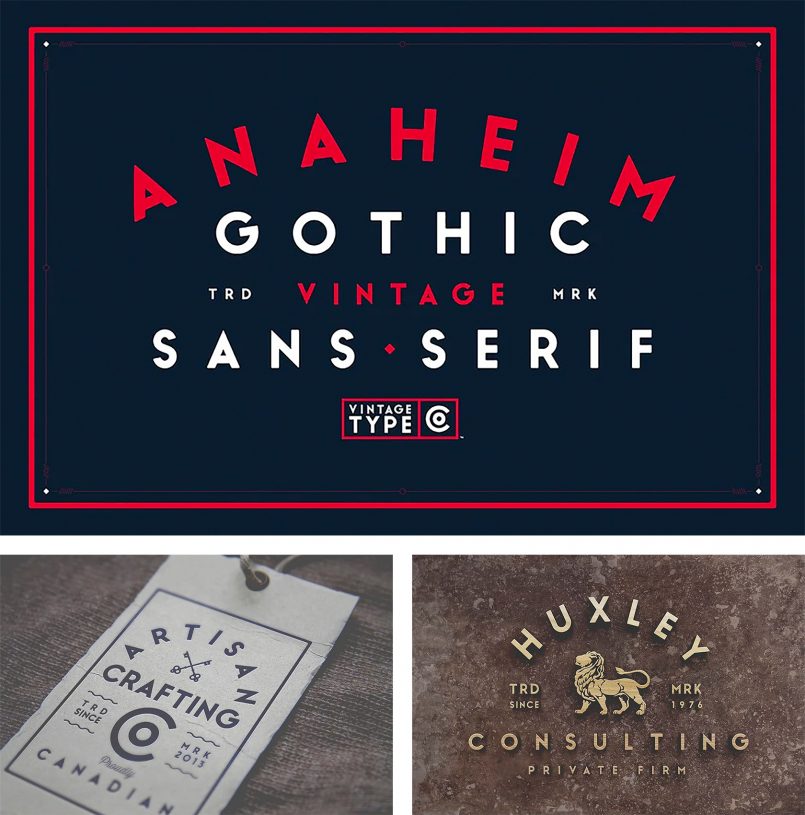 'Anaheim Gothic' is a bold, geometric, sans serif display font inspired by and designed for vintage logo and packaging design. It comes equipped with full upper and lower case glyphs, basic ligatures and multilingual support.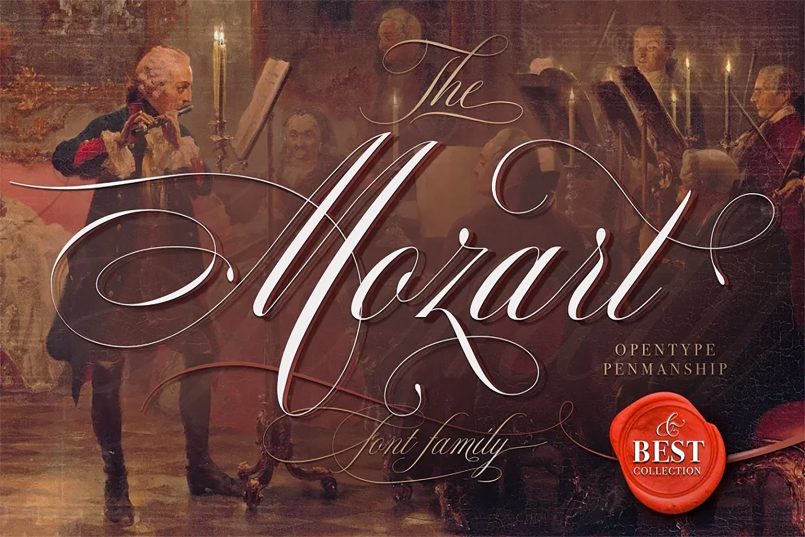 Compose something beautiful with this classical font inspired by Spencerian script. 'Mozart' allows you to create discerning designs with an early American handwriting style. Formal yet playful, the set includes six hundred pre-made alternates.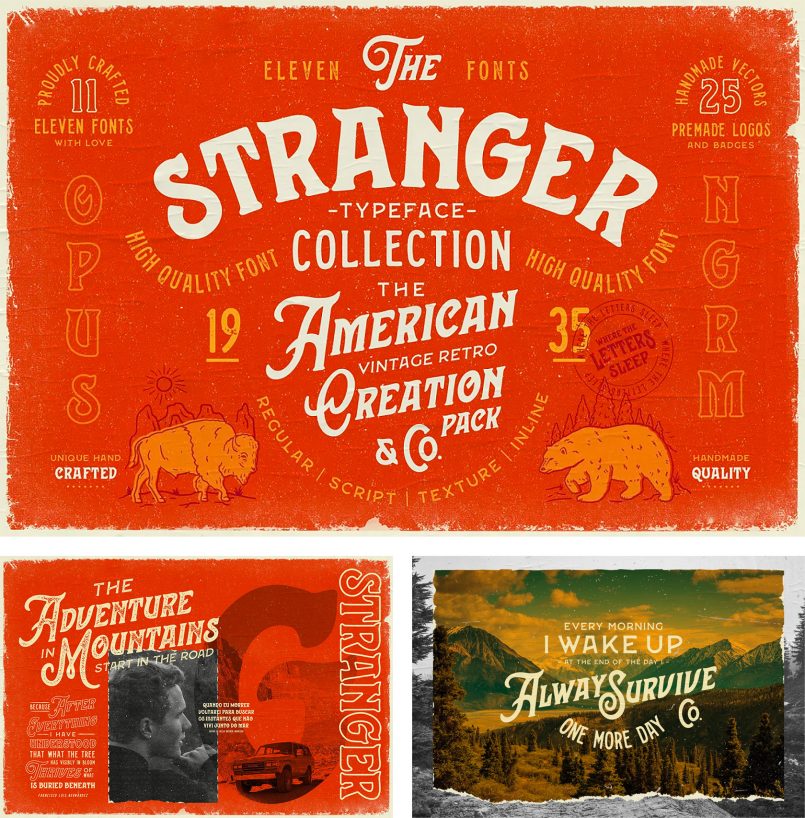 This font collection is inspired by classic vintage denim labels, old jeans ads, the wild west and apothecary elements. 'Stranger' combines new and old, exuding personality and style. Ideal for use in logos, flyers, invitations, labels, clothes and more.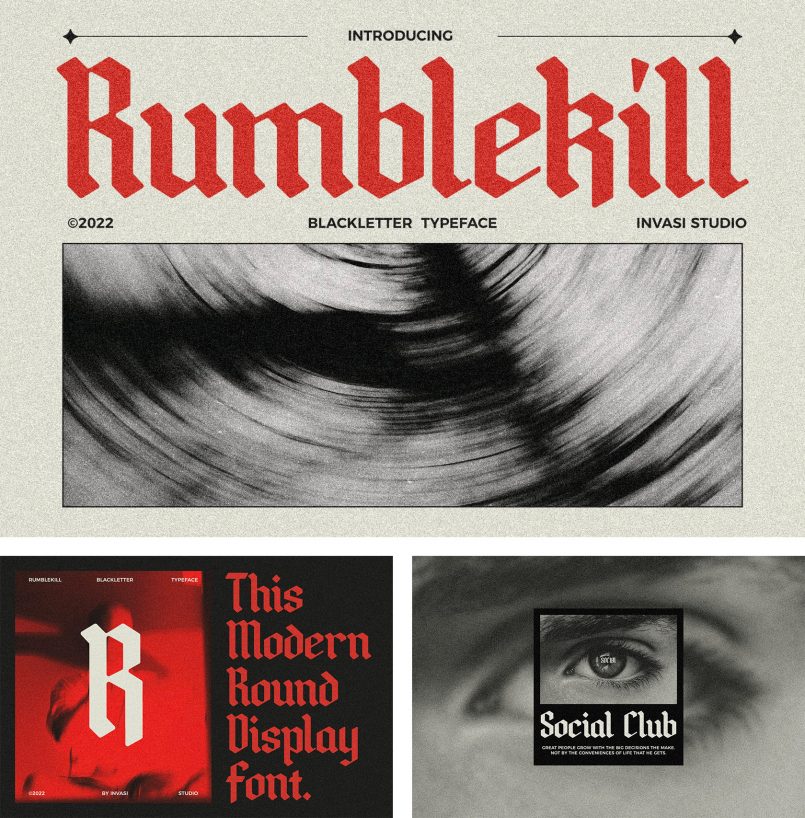 'Rumblekill' is a rounded blackletter font in a bold, retro style. This typeface is equipped with alternative characters, ligatures, and multi-language support, making it ideal for eye-catching headings, flyer designs, greeting cards, product packaging, book covers, printed quotes, logos, apparel design and album covers.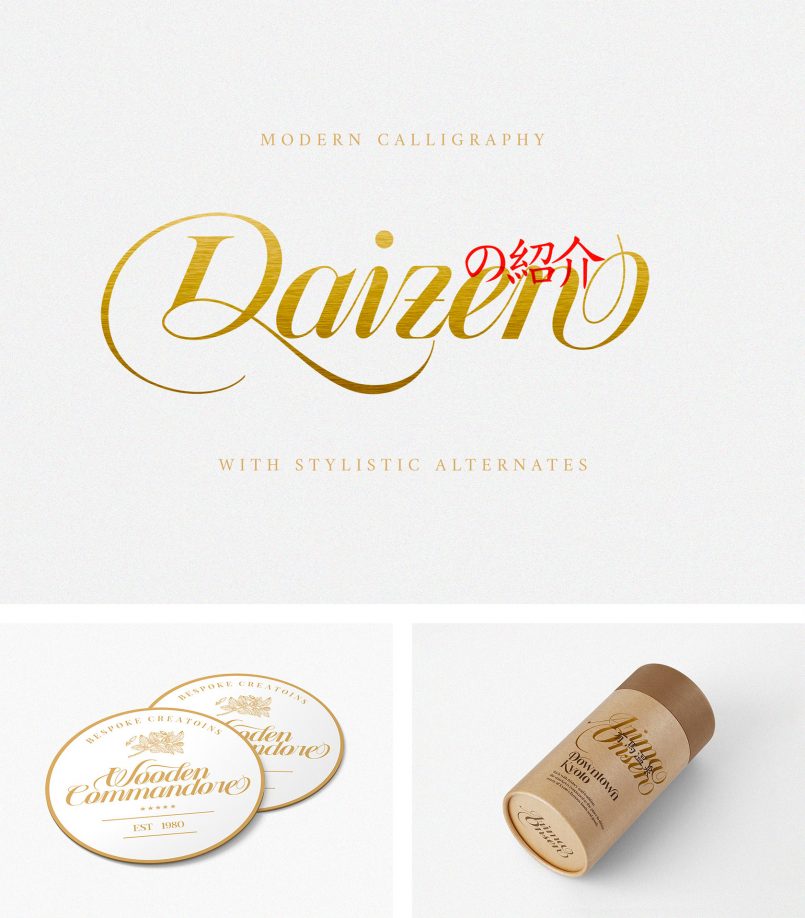 'Daizen' is a beautiful classic script font with cleanly looping ascenders and descenders, as well as elegant uppercase forms, delivering a free-spirited typeface for a wide variety of uses. This free font also includes open type features and multilingual support.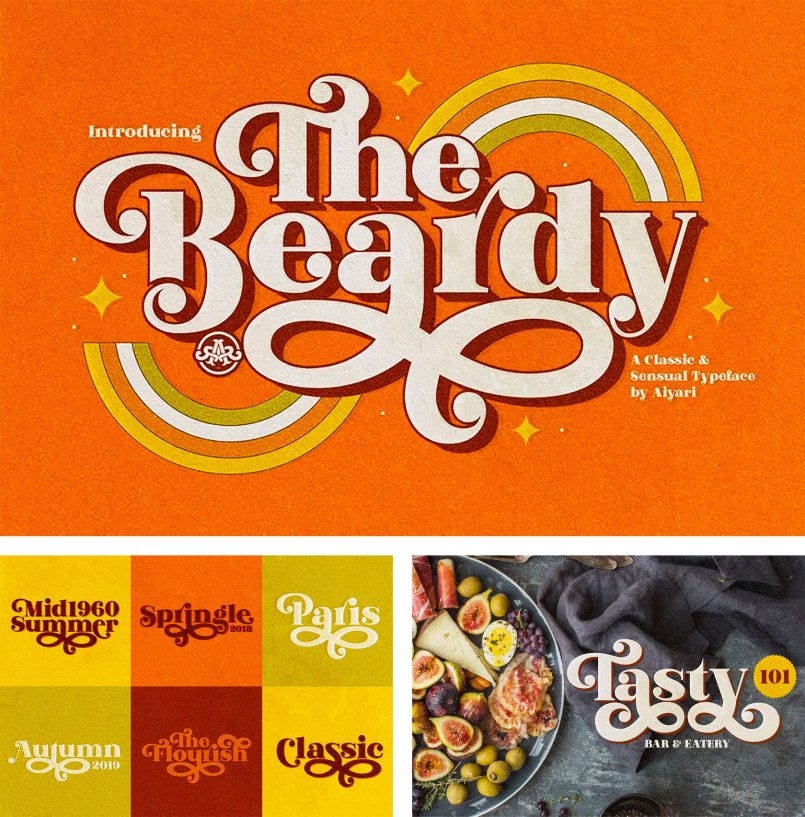 'The Beardy' is an graceful new retro display font inspired by classic serif typeface Didone, combined with playful flourishes and 60s-70s pop culture aesthetics.
This flexible font can be used for logos, headings, branding, magazines, album and book covers, apparel design, quotes, invitations, flyers, posters, greeting cards, product packaging and more.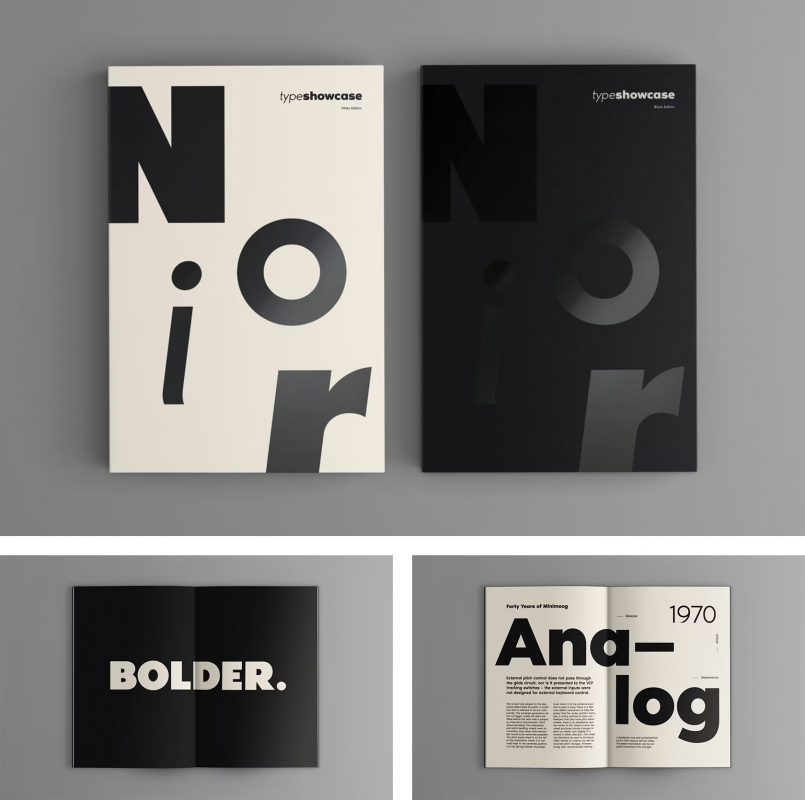 'Noir Pro' is a sans serif family including 12 fonts that sport a contemporary aesthetic, heavily influenced by early 20th century geometric typefaces. While having its geometric structure, it carries organic personality with a touch of warmth injected to each form.
The font family ranges from light and elegant weights that are perfect for body copy and small text, all the way up to extremely heavy and masculine weights suited for large display sizes and prominent headlines.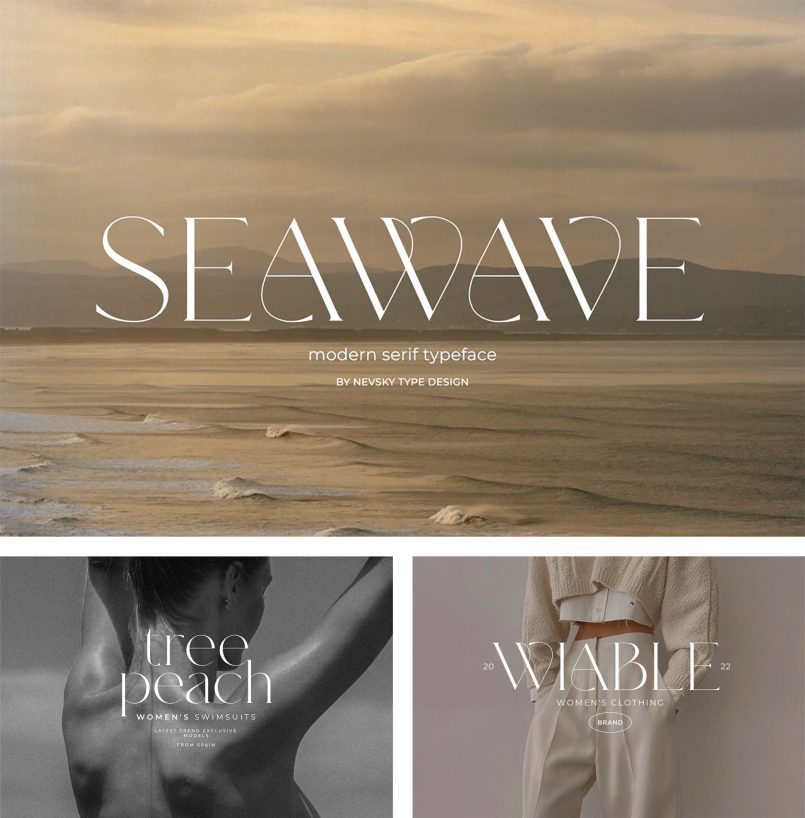 'NT Seawave' is a new serif font designer by Artem Nevsky. This refined typeface is perfect for high-end projects that require a luxurious aesthetic. The font set supports over 200 Latin-based languages.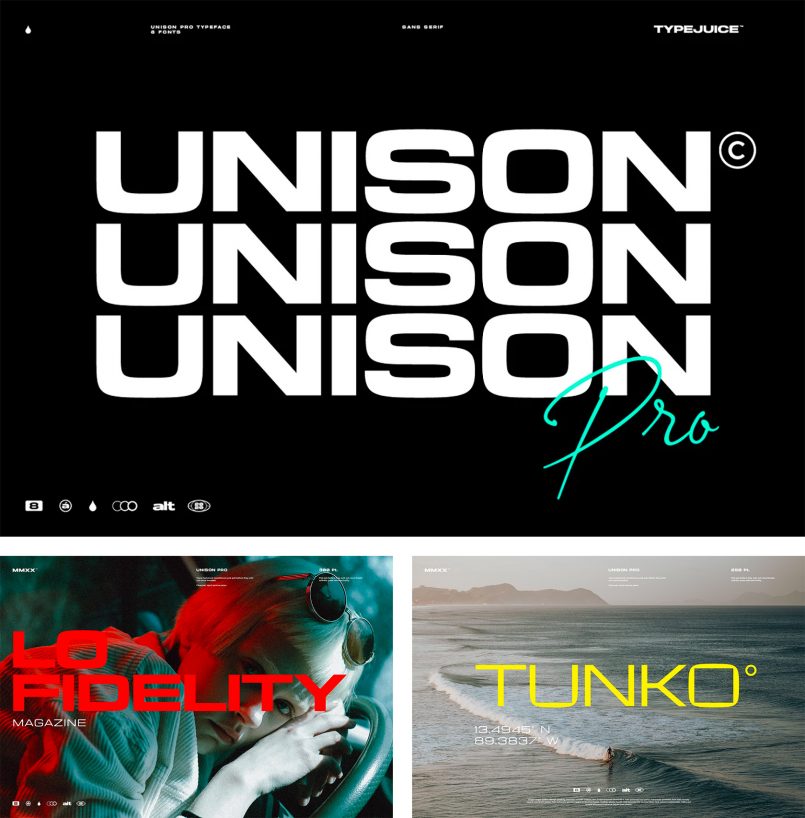 This striking extended sans serif font family includes 8 variations with stylised caps. It also offers multilingual support with over 1700 glyphs.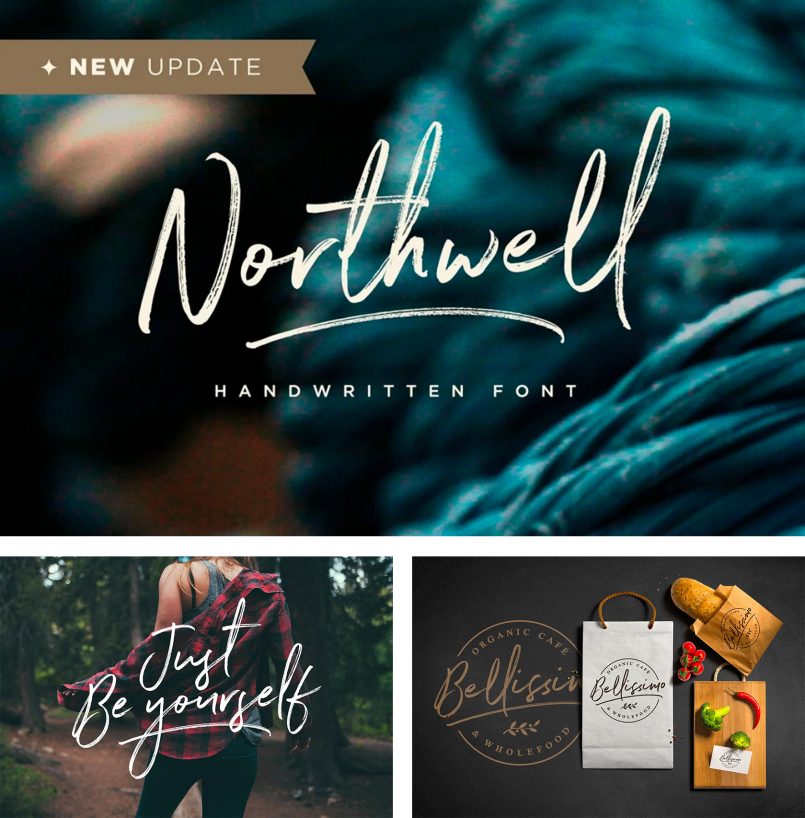 'Northwell' is a rustic handwritten font created with quick dry strokes and a signature style. This font is perfect to add a personal touch to branding projects, homeware designs, product packaging, or simply as a stylish text overlay to any background image.
Northwell has been recently updated to include 2 styles; a rustic textured version, and a totally clean and smooth version, giving you even more options for your creations.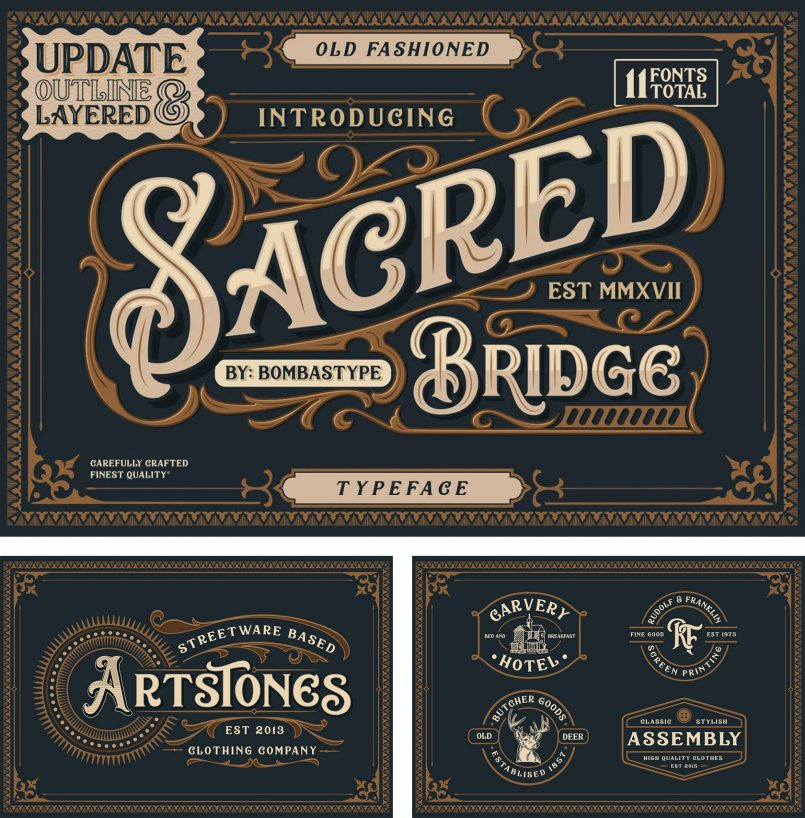 'Sacred Bridge' is an old-fashioned font collection that includes both clean and letterpress styles, as well as additional ornaments and symbols. This one is great for designs that require a traditional or vintage look.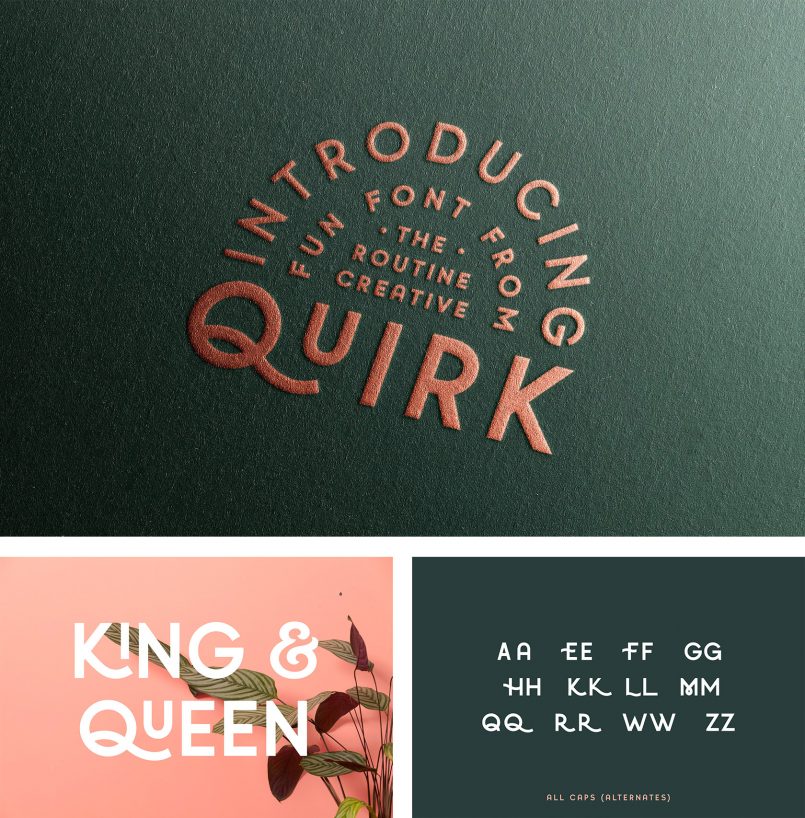 'Quirk' is a fun stackable display font that lives up to its name. This distinctive typeface allows you to playfully stack different parts of its letters, making it super fun to work with! It's a flexible font that pairs really well with bold sans serifs.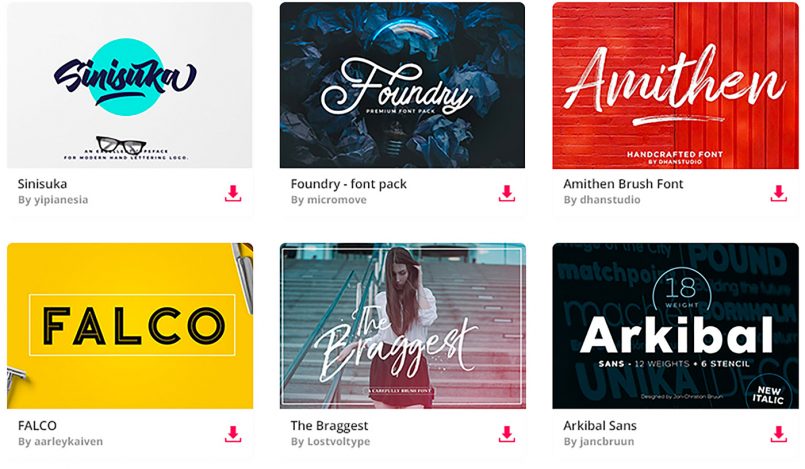 Unlimited Downloads: 50 Million+ Fonts & Design Assets
Envato Elements give you all the fonts you need and many other design elements for a low monthly subscription. By subscribing, you get unlimited access to a massive and growing library of over 50 million items that can be downloaded as often as you need, including stock photos, graphic templates, video assets, WordPress themes and a lot more!
You can check out our full review of Envato Elements here.
---
This post contains affiliate links to partner brands. We earn a small commission if you click the link and make a purchase. There is no extra cost to you, so it's just a nice way to help support the site.
Inspiration
in your inbox
Amazing art & design, never any spam.
We care about protecting your data. Please refer to our Privacy Policy for more.
© 2023 Inspiration Grid, all rights reserved. Some of our posts may contain affiliate links to partner brands. We earn a small commission if you click the link and make a purchase. There is no extra cost to you, so it's just a nice way to help support the site. All images, videos, and other content posted on the site is attributed to their creators and original sources. If you see something wrong here or you would like to have it removed, please contact us.