Australian artist creates the largest public artwork in the Southern Hemisphere
Published Nov 14, 2019
Famous for his large scale artworks, Melbourne-based street artist Kitt Bennett (previously) just unveiled this mind-blowing 300-metre long ground mural that makes up the frames to the animation cycle of a falling man.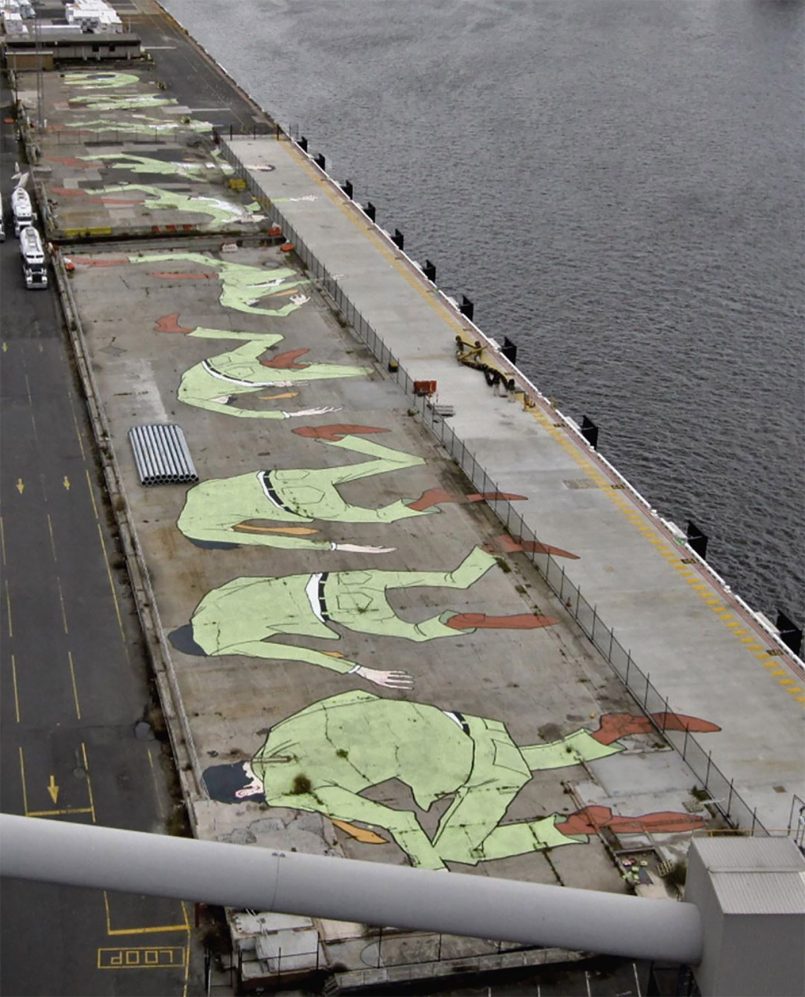 The colossal piece is the result of a collaboration with street art collective Juddy Roller.
"The mural, named 'Revolution', combines Bennett's passion for producing large-scale works with the latest in satellite technology."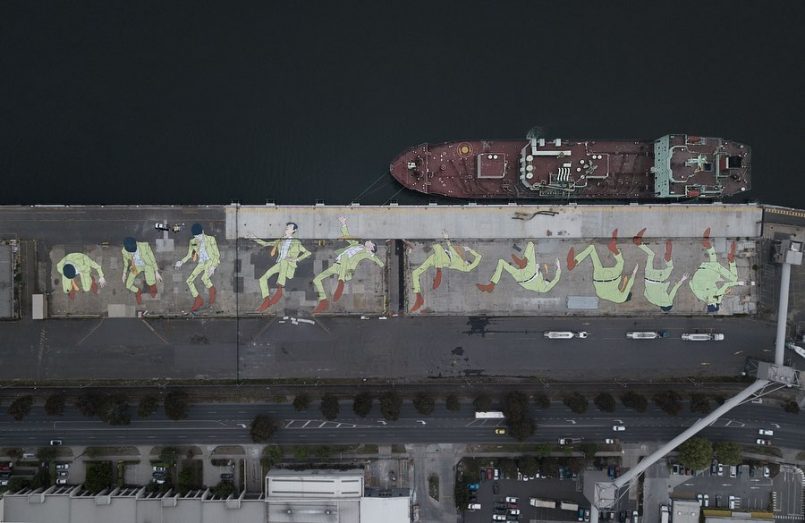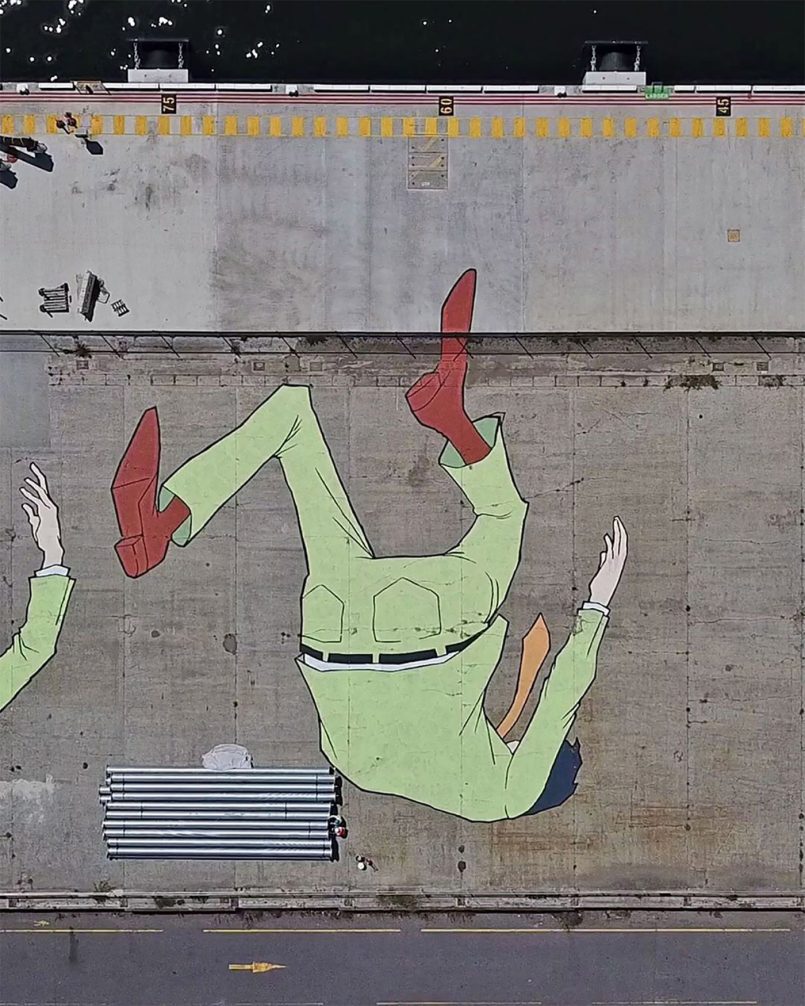 Located in Port Melbourne's Fisherman's Wharf precinct, the artwork takes up a whopping 9,000 square metres of space.
The mural is also the world's largest independently produced animated 'gif-ti' (a term used to describe GIF-style street art created to be viewed online).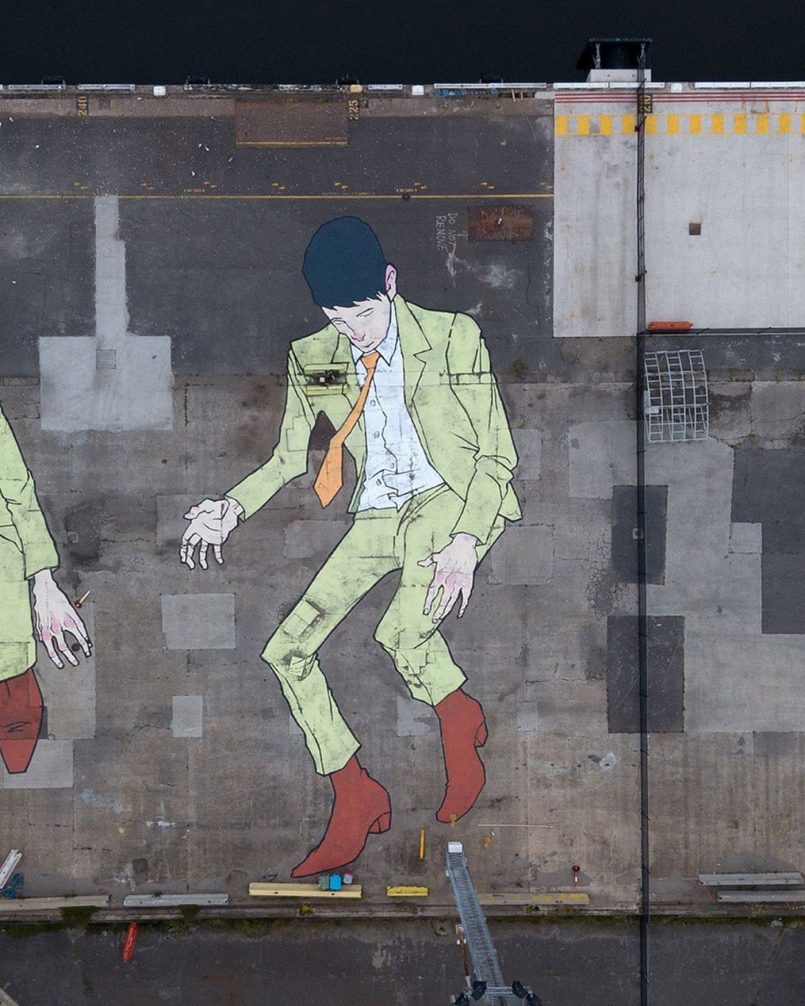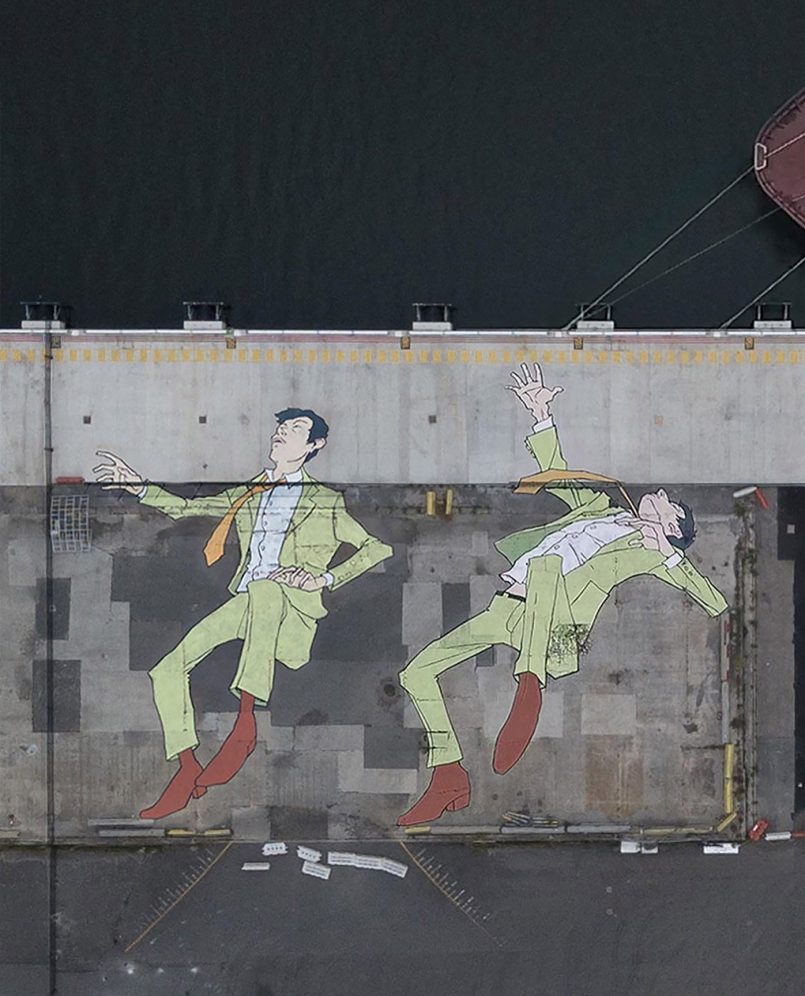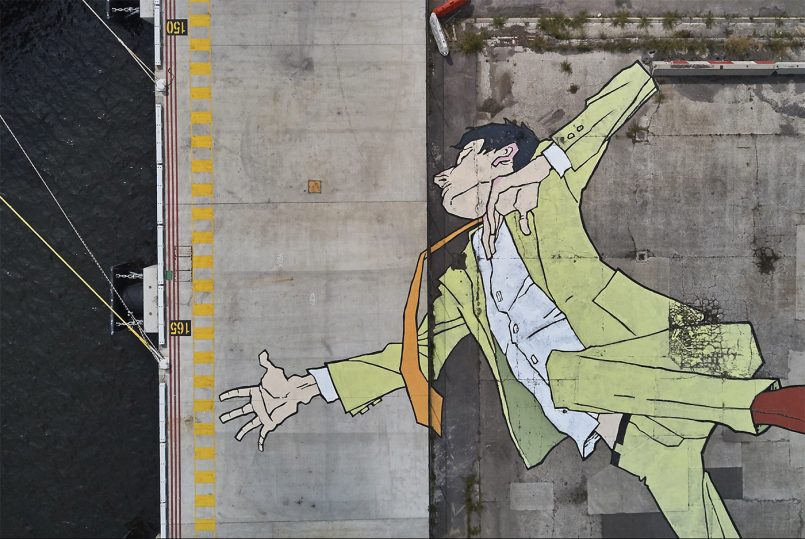 Juddy Roller Gallery will host an exhibition on December 13th, featuring an animated video on the story behind the massive artwork.
Inspiration
in your inbox
Amazing art & design, never any spam.
We care about protecting your data. Please refer to our Privacy Policy for more.
© 2020 Inspiration Grid, all rights reserved. Some of our posts may contain affiliate links to partner brands. We earn a small commission if you click the link and make a purchase. There is no extra cost to you, so it's just a nice way to help support the site. All images, videos, and other content posted on the site is attributed to their creators and original sources. If you see something wrong here or you would like to have it removed, please contact us.