A Beautiful Chaos: An Interview with Another Day
Published Oct 2, 2023
Vicente Garcia Morillo and Eugene Serebrennikov are the visionary minds behind Another Day, an art studio based in New York City, which was born out of their deep connection with the metropolis.
Cover image: Jacob Consenstein
Despite residing worlds apart and speaking different languages, the two artists forged an extraordinary partnership ten years ago. Morillo boasts numerous accolades as an award-winning artist, and it was through his impressive online portfolio that he captured the attention of Serebrennikov, a former Nike Art Director. Together, they fearlessly abandoned their corporate jobs to birth Burn & Broad, a dynamic creative studio that works with innovative brands to produce powerful visual narratives.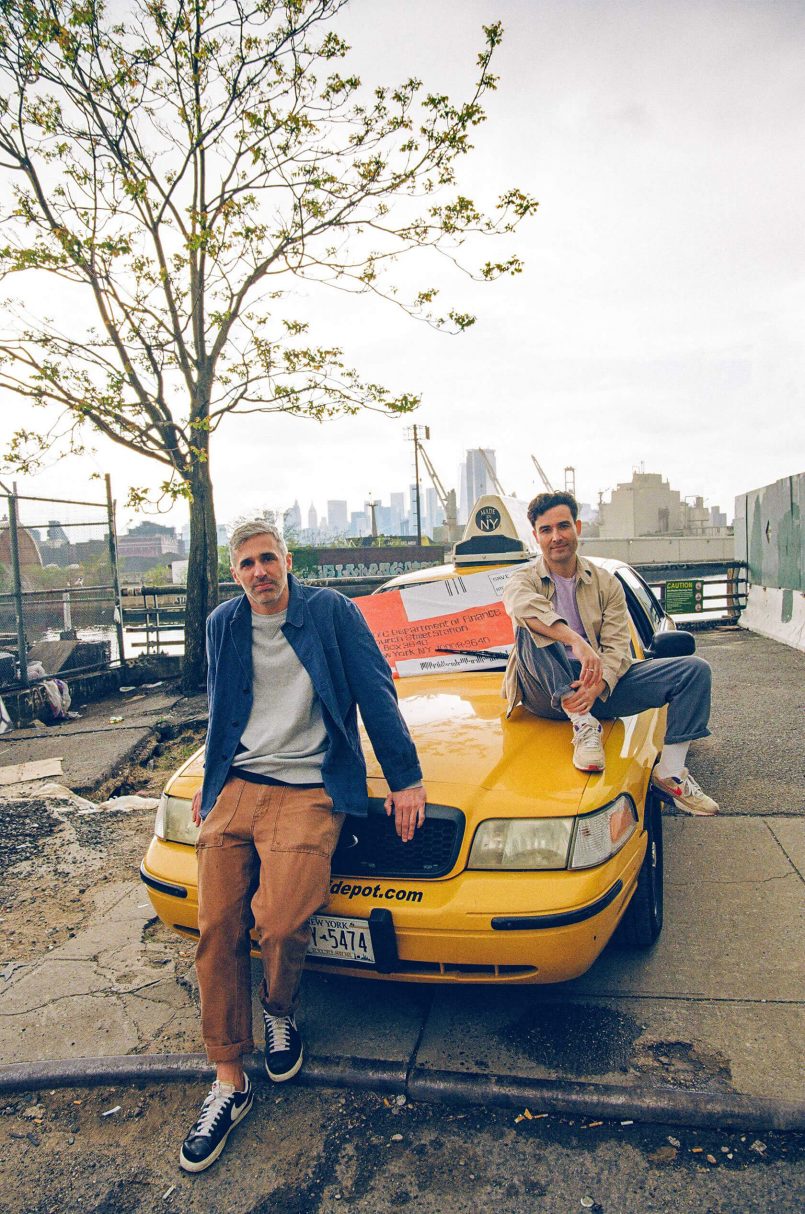 Another Day, on the other hand, is their creative playground, a sanctuary for the duo's artistic self-expression, where boundaries cease to exist and their imagination can run wild. Through their collaboration, they produce ingenious work that transcends mediums, encompassing sculptures, paintings, and a range of experimental pieces. Their practice incorporates forgotten or disregarded urban artifacts, giving them new purpose and significance. Park benches are transformed into luminous beacons, garbage cans are elevated to golden sculptures, and street signs are repurposed as heartfelt love letters.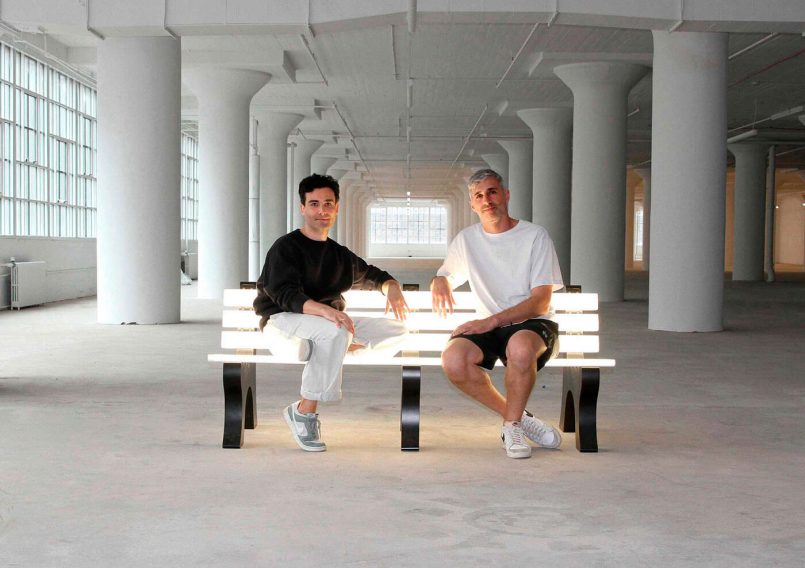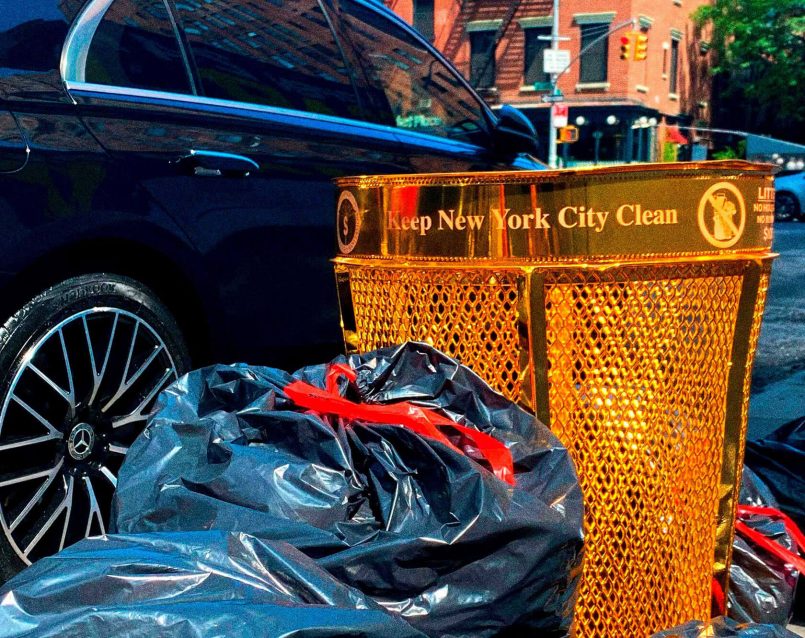 Their upcoming first solo exhibition and accompanying short film titled Another Day: A Beautiful Chaos is a visual odyssey that not only captures the essence of a city known for its contrasts but also reflects the profound impact that their personal journeys have on their creative expression.
In this exclusive interview, we will delve into their artistic partnership, their love for New York City, and their highly anticipated solo exhibition and directorial debut.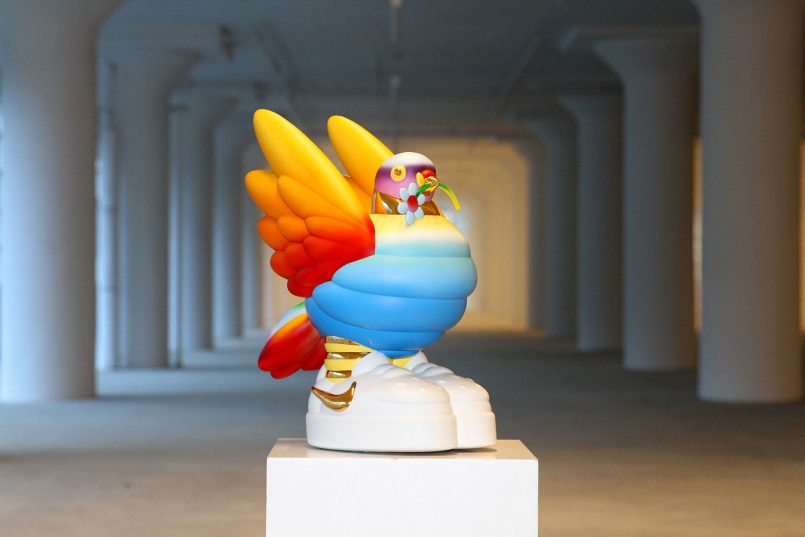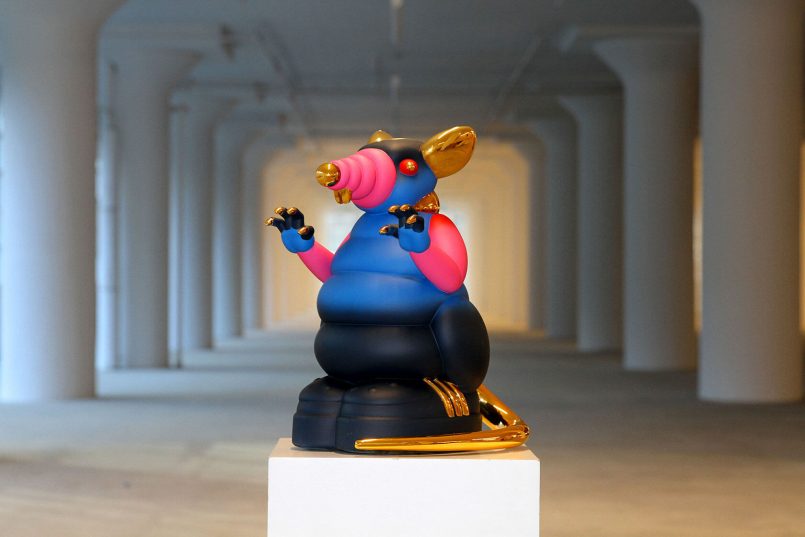 IG: Can you tell us a bit about yourselves and share with us the origin story of this collaborative project? How did you guys come together to form Another Day?
AD: Our journey up to this point has been a beautiful chaos. Before founding our art studio, we lived on opposite ends of the globe, spoke different languages, and never met each other in person.
Vicente was born and raised in Spain and has been immersed in art since he could hold a crayon. He graduated valedictorian from the Fine Arts University of Seville, studying painting, graphic design, and sculpting. He moved to NYC three years ago.
Eugene was a Russian-born immigrant who landed in NYC as a little kid and found art as a way to create the things his family could not afford at the time as young immigrants in a new world.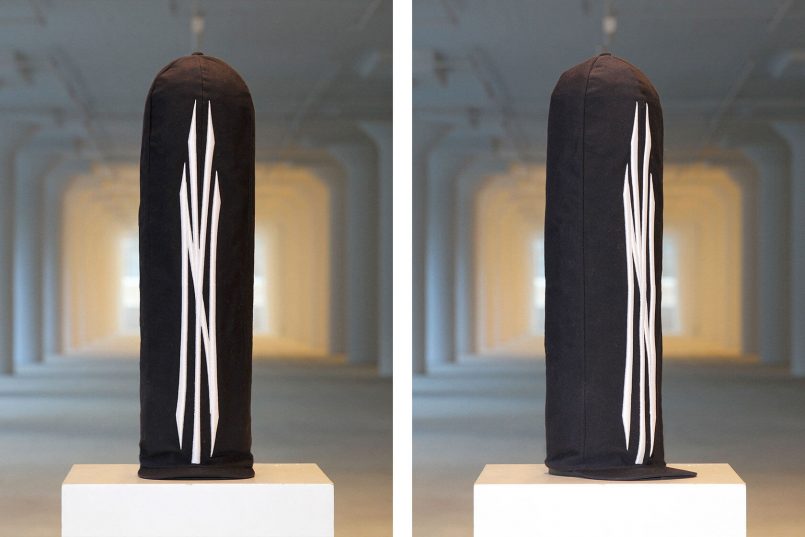 Our paths crossed in 2011- thanks to Kobe Bryant. Eugene was the Art Director for Kobe, working at Nike Basketball in Portland, Oregon. At the same time – Vicente juggled a full-time job at a European fashion house by day and freelanced at night. Eugene stumbled across Vicente's artwork online and invited Vicente to collaborate with him on an apparel project for Kobe.
Our first meeting was over Skype. Vicente's English was bad, and Eugene's Spanish was non-existent. Our first project was only made possible because of Google Translate and sharing Post-it Note sketches back and forth with each other.
Even with the significant language gap, our deeply rooted connection to art was the start of our friendship. The bond was strong enough (or we were dumb enough) to convince ourselves to quit the cushy comforts and safety net of our corporate design jobs to build our dream studio together in NYC – Burn & Broad, is our creative studio focused on creating impactful designs for clients, and Another Day, is the creative playground, focused on our artistic self-expression. Ultimately, the goal of both Burn & Broad and Another Day is to work together creatively and find balance at the intersection of art and design.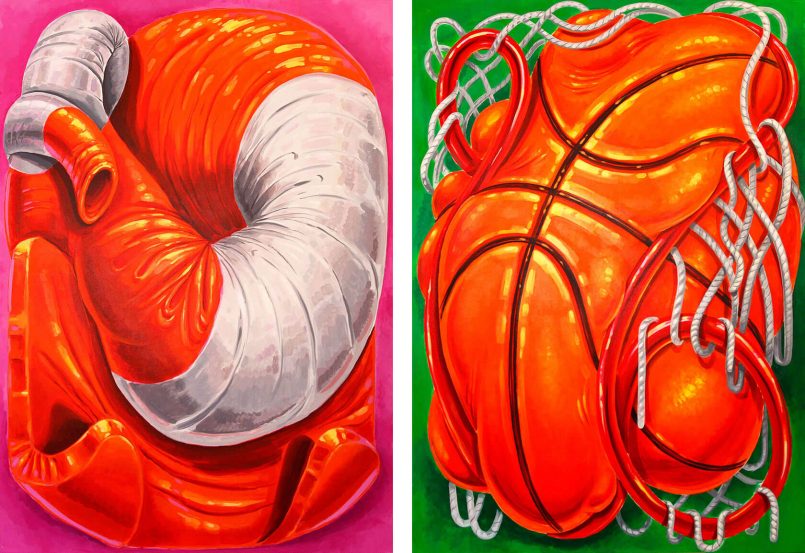 IG: What inspired the name Another Day? Is there a particular philosophy or message behind it?
AD: We feel grateful for each day we can create together as artists and friends; our name implies a sense of continuity and focus on the everyday.
IG: As a duo, how do you navigate the creative process? Do your artistic styles differ and if so, how do you find a common ground?
AD: If we had to hang a cheesy motivational poster on our wall, it would probably have the word "Balance" written. "Balance" has been a word that's been a part of our vernacular since we founded the studio. We think of balance as the heart of everything we do – from how we work together, create together, communicate with one another, and operate in both art and business.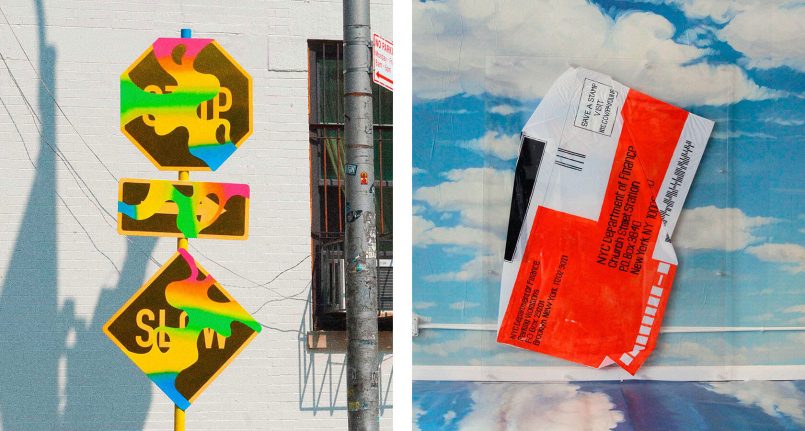 We're different people from other worlds with our own unique set of skills. There's a magical chemistry that's felt between us, and it enables us to blend our talents harmoniously and seamlessly. While, in theory, we can function as artists individually, we find our true synergy when collaborating. The interaction of our creative differences has ultimately formed our creative foundation.
We are both equally involved in the creative process, from conceptualizing to executing, making the best of merging our skills in a balanced way. Together, our creative vision has always been singular but splintered across many creative directions and artistic styles. From fine art to graphic design, physical to digital, – we choose not to operate in a singular creative lane but instead pursue a wide range of disciplines – balanced at the intersection of art and design.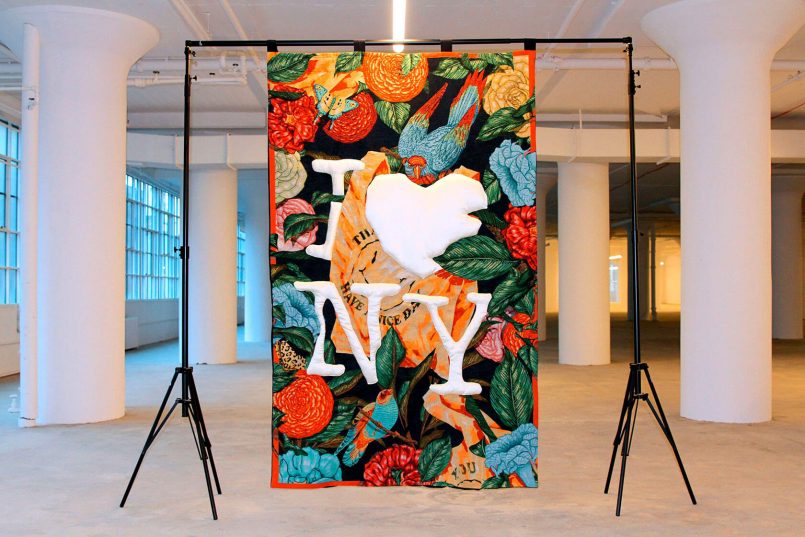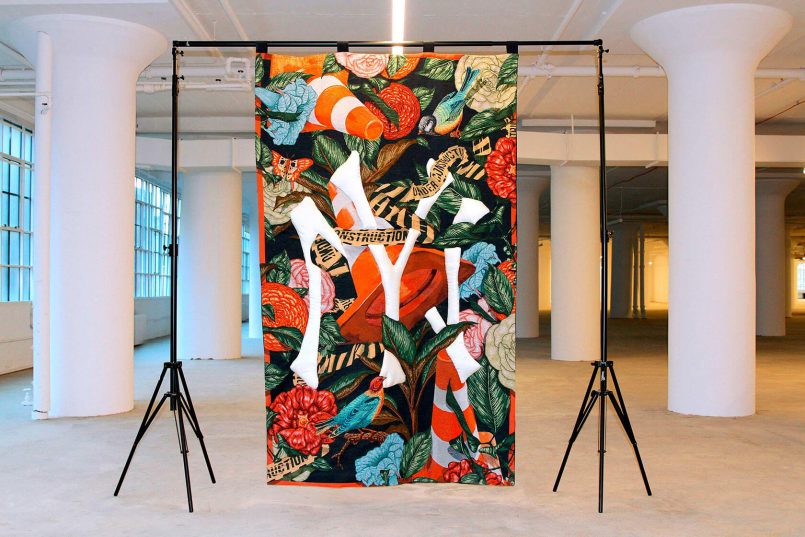 IG: Let's talk about your upcoming first solo exhibition, A Beautiful Chaos. What was the inspiration behind it?
AD: Over the last two years, we've built this multifaceted exhibition inspired by our experience navigating daily life in NYC. New York City is both our muse and canvas, and it has captivated us as artists and friends. Our first exhibition is a visual love letter to New York, flaws and all. It's a story about trash and treasure in the city of juxtaposition, and our creations are visual metaphors for daily life in the microcosm of the world.
In our work, we incorporate street relics and objects that get overlooked or discarded, transforming them into meaningful works of art, and showing that there can be beauty in everything through the right lens.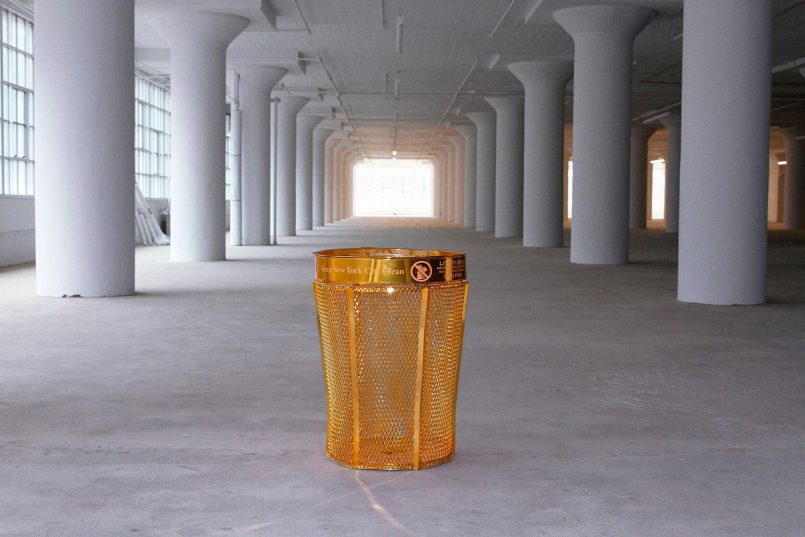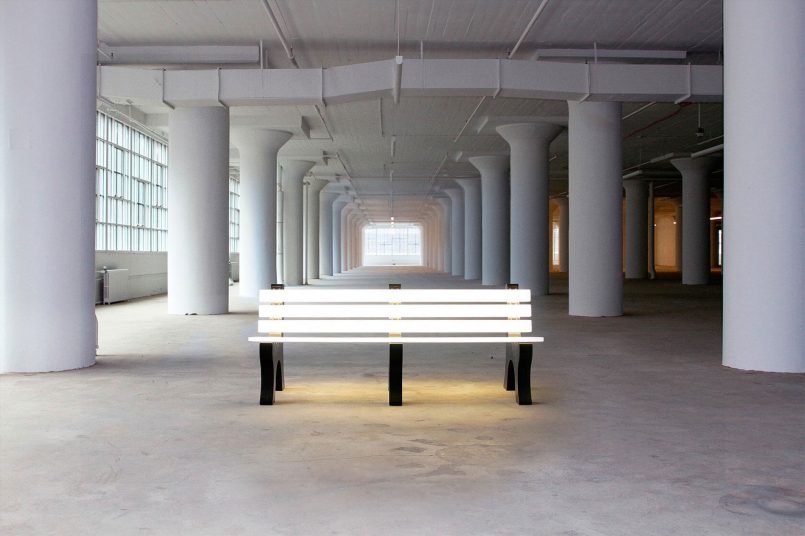 IG: Your entire body of work seems to be a love letter to New York City. How does A Beautiful Chaos reflect your individual and collective experiences in this city of contrasts?
AD: The city of juxtaposition tests us and it inspires us. For us the city brought us together from different worlds, as we set out to build our dream studio balancing art and design. And the entire journey has been a beautiful chaos.
IG: In preparation for the exhibition, you've also ventured into the realm of filmmaking with a short film. Can you share what it is about and how it complements the exhibition?

AD: A Beautiful Chaos, the art show, and the short film are conceptually intertwined visual narratives. The art lives in the film and vice versa.
The film follows the day-in-the-life misadventures of a pigeon trying to find his way in the big city. His world turns upside down after accidentally eating a psychedelic substance from the street. He embarks on a strange, magical journey through the streets of New York City. Along the way, the pigeon experiences a series of mishaps, including an overly angry local Rat. Amidst this chaotic journey, the city's beauty is revealed.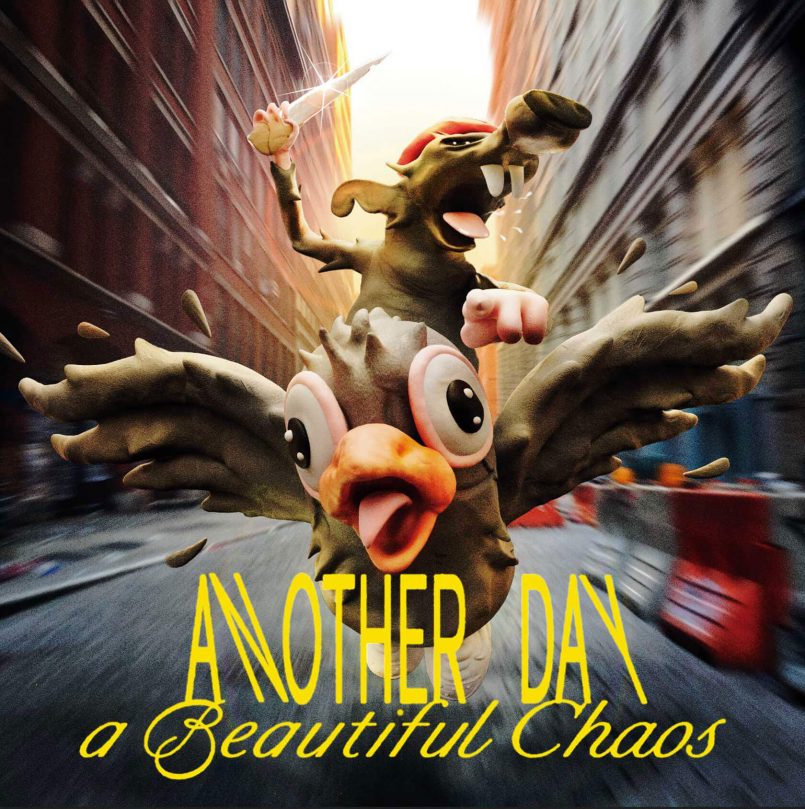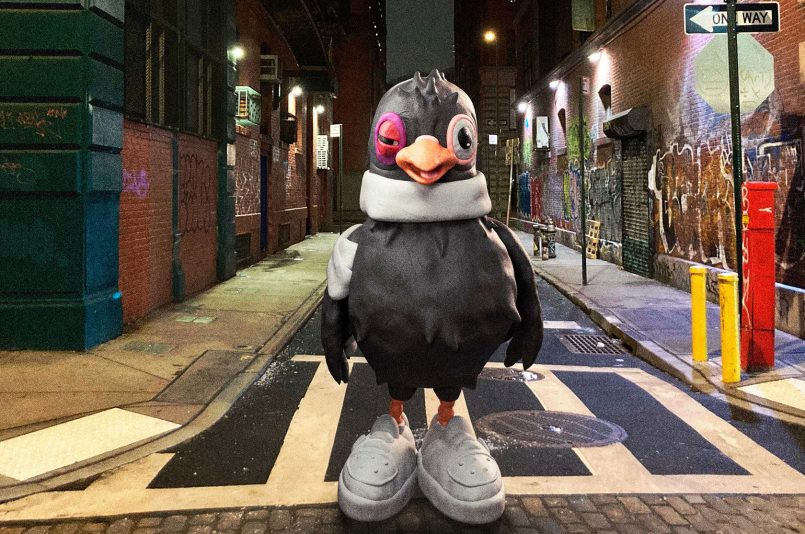 IG: This short film also marks your directorial debut, and transitioning from visual art to film can be quite a leap. Could you describe how that experience was for you and what new skills or perspectives you both had to adopt?
AD: We treat our art studio as our creative playground – a place with no rules and just our own limitations. Creatively, we wanted to push ourselves and expand the concept of A Beautiful Chaos as far as possible – across as many mediums as possible. Therefore, we visually intertwined live-action, 3D clay animation, and 2D illustration, along with the physical artwork creations. We wanted to blend the digital and the physical.
Our first directorial debut came with its share of obstacles and speed bumps along the way. We dealt with equipment failure and unexpected mishaps, but we've tried to learn from each mistake or at least laugh through them.
When we work on branded projects, we have a budget and a crew of talented people who help everything run smoothly; however, this artistic endeavor is completely self-initiated. Another Day a Beautiful Chaos is our first time wearing all the hats. We took on the role of directors, videographers, writers, designers, actors, location scouts, and an endless list of other parts to execute our vision.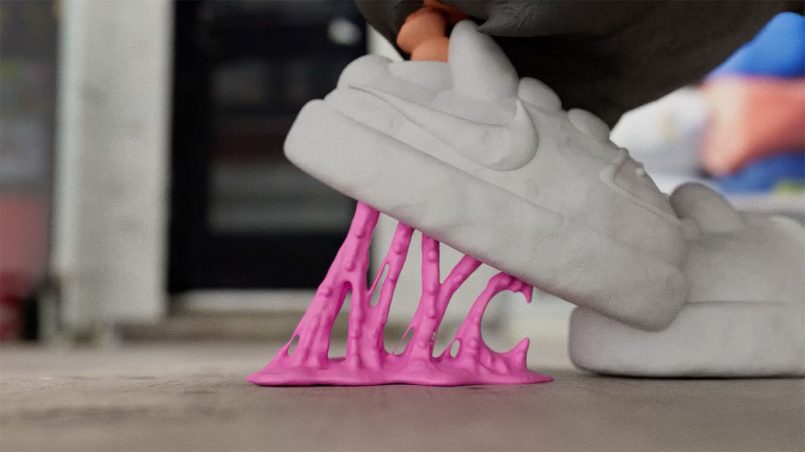 IG: Exploring new mediums like you just did can also open up fresh avenues for creative expression. How has this experience influenced your plans for future artistic endeavors?

AD: Artistically, we never want to be pigeonholed to a singular focus or skillset. Our desire is to flow, change, and evolve – pushing ourselves to explore and experiment across many different mediums.
IG: Are there any specific messages or themes you're hoping audiences will take away from A Beautiful Chaos and the accompanying short film?

AD: A Beautiful Chaos reminds us that amidst all the chaos of daily life there's an unparalleled beauty waiting to be discovered if we take a moment to see.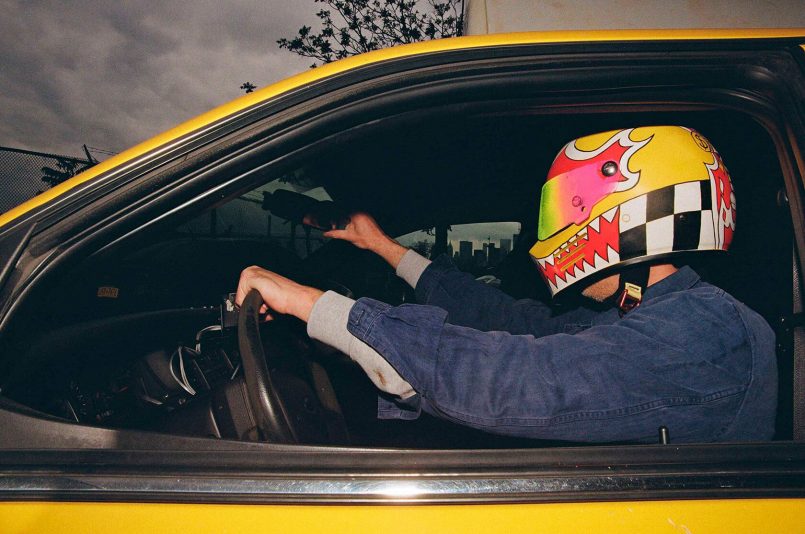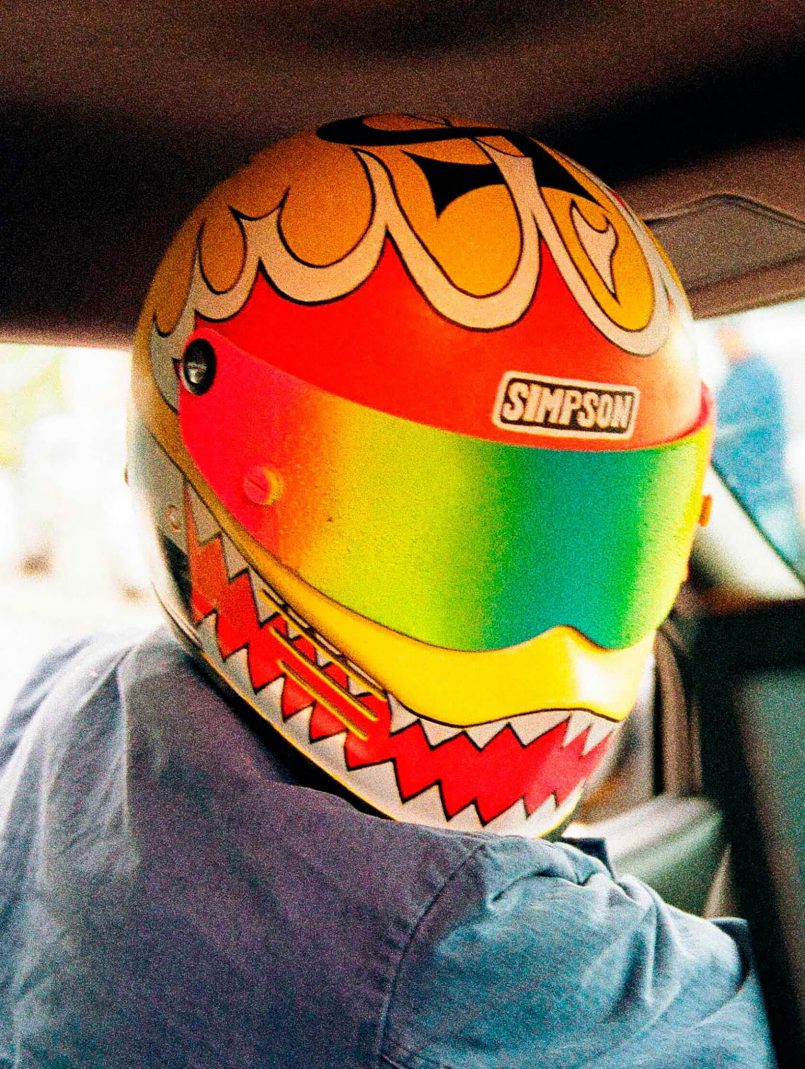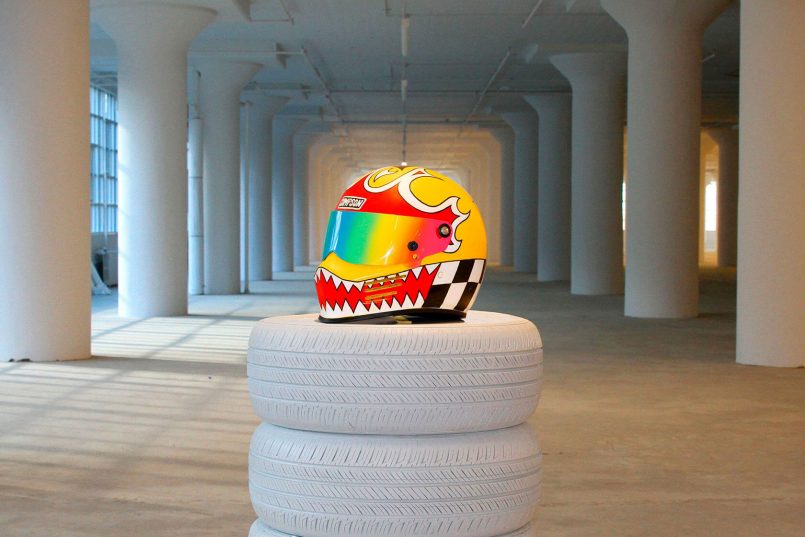 IG: What advice would you give to aspiring artists who admire your work and are considering similar types of collaborative ventures with other creatives?
AD: The thing we've realized early on was that nothing was going to be handed to us. So from the very start we decided that if we had a dream or aspirations that we were chasing, we weren't going to wait around for someone to give us a chance, we were going to figure out how to make it ourselves and work within whatever limitations we had to.
IG: Beyond this first solo show, what can we expect next from Another Day? Are there any future projects or collaborations you're excited about? Any other mediums you'd like to explore?

AD: Another Day is our creative playground – so we're here to play, experiment and constantly change.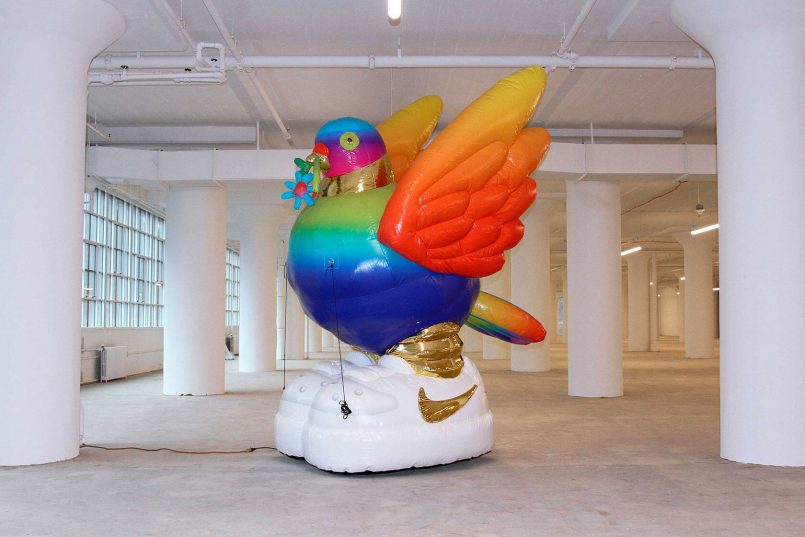 A Beautiful Chaos opens to the public on October 6, 2023. To find out more about Another Day and the exhibition, visit their website or follow their latest updates on Instagram.
---
Exhibition Details:
Open to the public October 6 – 27, 2023.
119 N 1st Street
Brooklyn, NY 11249
Inspiration
in your inbox
Amazing art & design, never any spam.
We care about protecting your data. Please refer to our Privacy Policy for more.
© 2023 Inspiration Grid, all rights reserved. Some of our posts may contain affiliate links to partner brands. We earn a small commission if you click the link and make a purchase. There is no extra cost to you, so it's just a nice way to help support the site. All images, videos, and other content posted on the site is attributed to their creators and original sources. If you see something wrong here or you would like to have it removed, please contact us.