2022 Envato Elements Review: What is it and is it worth it?
Published Oct 13, 2022
Includes affiliate content
If you are a content creator or you find yourself buying digital assets on a weekly basis, then you may be wondering if Envato Elements is worth it.
Considering that Envato boasts a massive library of digital assets as well as affordable subscription prices, it is definitely one of the best subscription services out there.
What Is Envato Elements?
Envato Elements is a subscription service that gives access to a library of more than 11 million creative assets. The library includes:
Photos
Videos
Graphics templates
Presentation templates
Sound effects
Music
WordPress themes
And more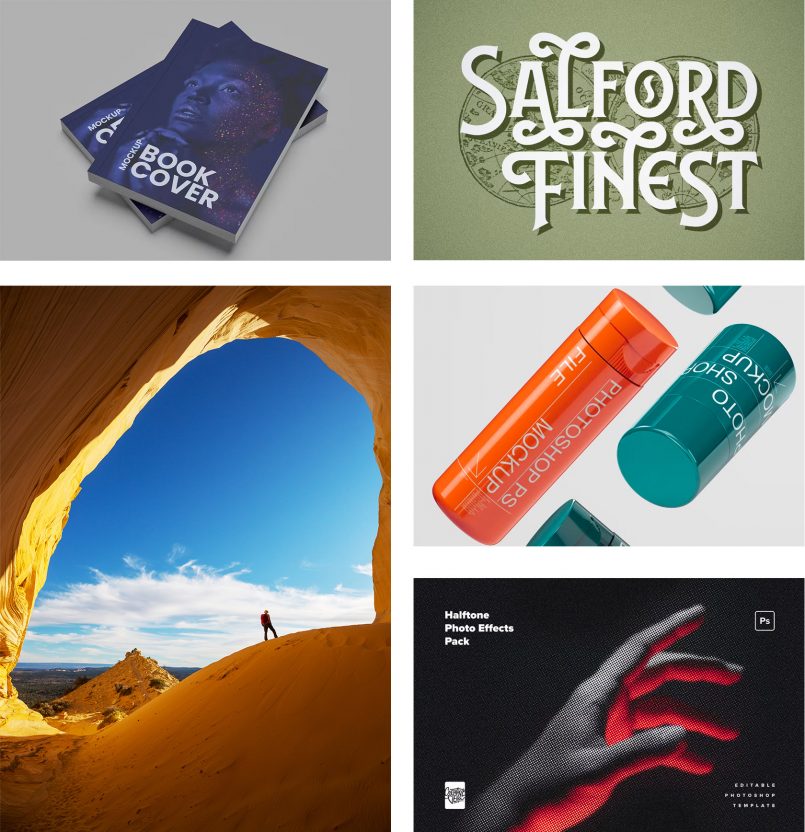 The subscription service gives you access to freely download digital assets to use on both commercial and personal projects.
Instead of buying each asset individually, with a subscription, everything you download is included in the cost, with no additional charges to your monthly fee.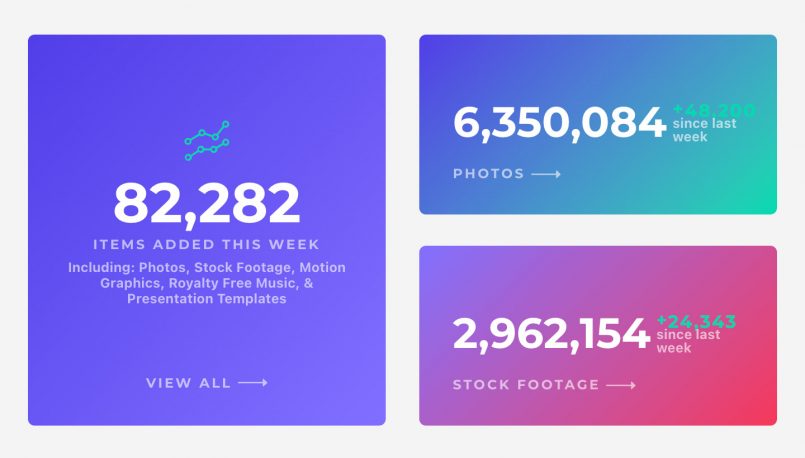 How Does Envato Elements Work?
Envato Elements has multiple subscriptions available. After choosing one, you will gain access to download digital assets from their library.
Pricing
There are four subscription plans:
Individuals: Comes with a 7-day free trial that can be canceled at any time. Then, the subscription will cost $16.50 a month.
Students: Comes with a 7-day free trial that can be canceled at any time. Students get 30% off which comes to $11.50 a month.
Teams: If you add up to five members, you will only have to pay $10.75 per member a month.
Enterprise: Larger organizations can get a custom offer from Envato Elements.
The great thing about their plans is that all tiers allow full access to the entire Elements library—including unlimited free downloads.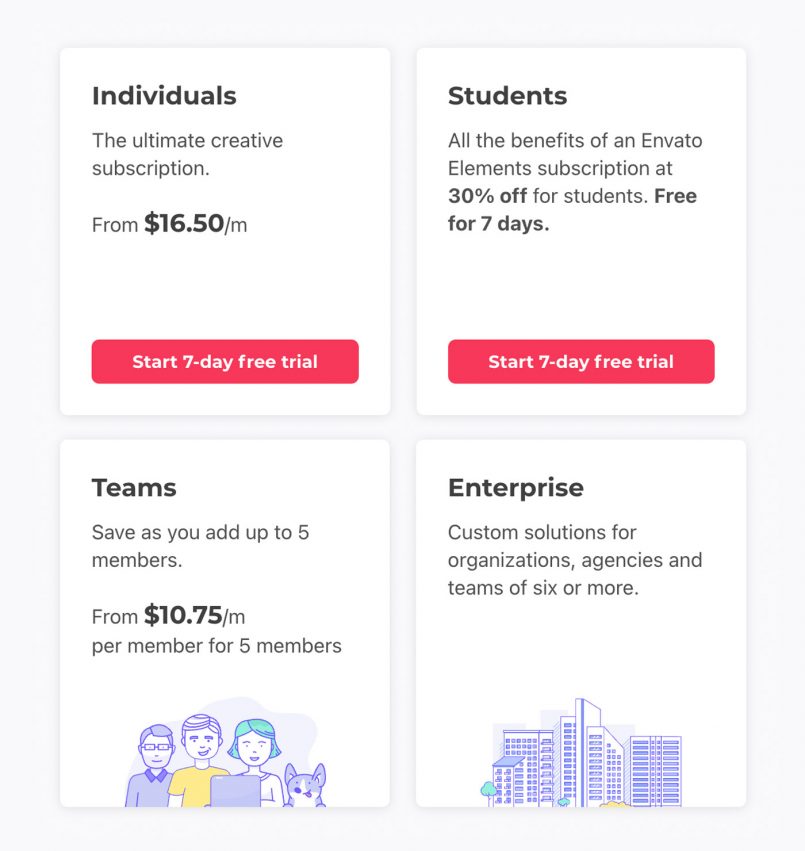 User Interface
As far as user interfaces go, Envato's is one of the most intuitive we've seen for digital asset libraries.
You won't need a complex onboarding process as the layout is easy to understand and navigate.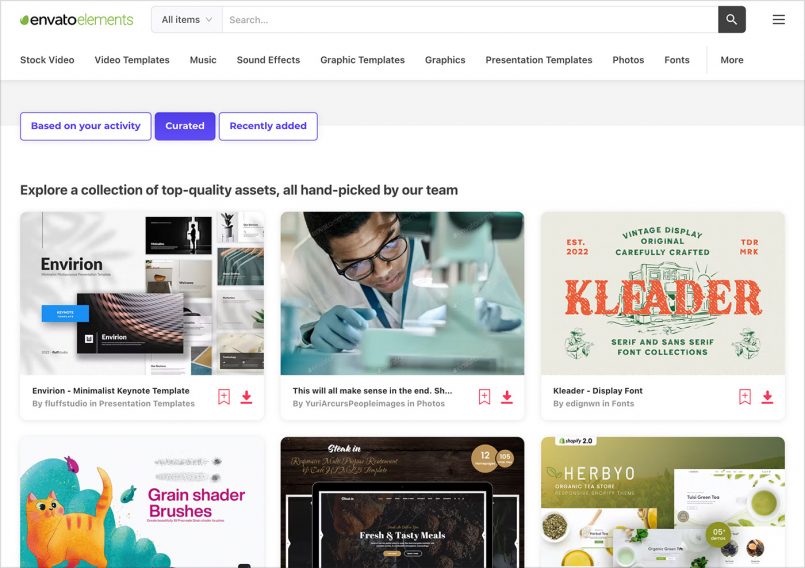 When searching for specific assets, you can first search for a category or choose one of the category tabs located at the top of the page. Then, you have access to a detailed filter that will allow you to quickly narrow down your search and find what you are looking for.
I especially found the filters for the music/audio category to be useful as you can choose everything from the types of instruments to the voice, and you can even choose the mood of the music.
All in all, I found the Envato Elements interface to be user-friendly and intuitive.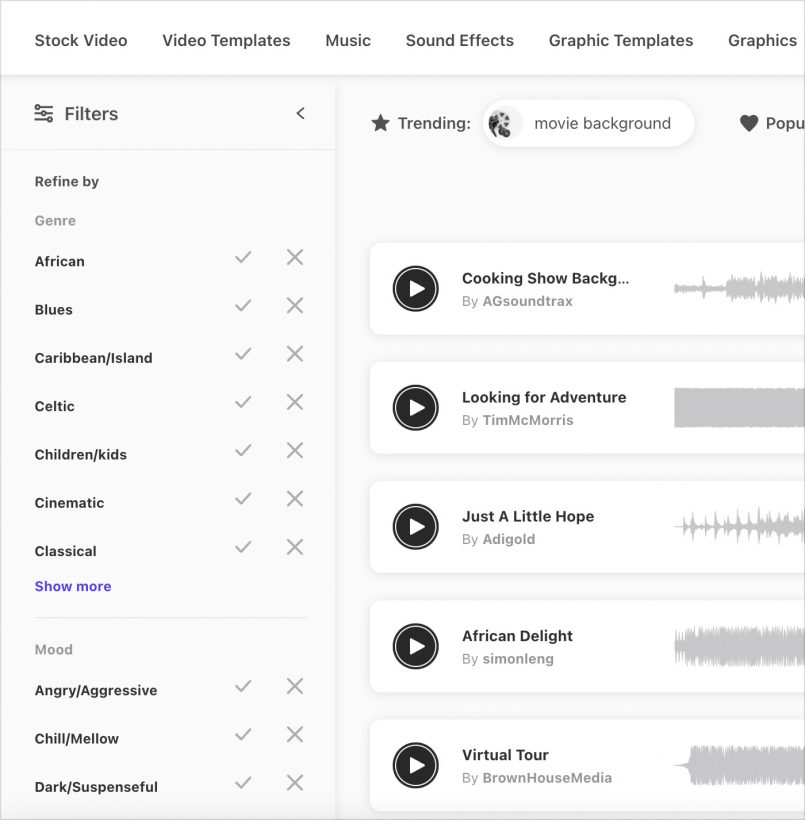 Licensing
Envato has an easy licensing system where you receive single-use rights for both commercial and personal use for any asset that you download. If you want to use a digital asset multiple times, then you can simply re-register the license.
The license is "future proof" and will not be revoked if you decide to cancel your Envato subscription.
Pros and Cons
Envato Elements does have many positives to it and is easily one of the best in its industry, but there are a couple of things to be aware of when considering the service.
Pros
Affordable subscription price
Intuitive user interface
Comprehensive licensing
Large library
Unlimited downloads
New digital assets are constantly being added to the library
Cons
License management: while the licensing is great, the only downside is that you have to re-register the license if you want to use downloaded assets a second time.
Quality can be hit-or-miss: with over 11 million digital creative assets, there's a chance you may find the quality to be lacking in some items. Premium quality assets are certainly available, so a bit of patience might be required to find exactly what you're looking for.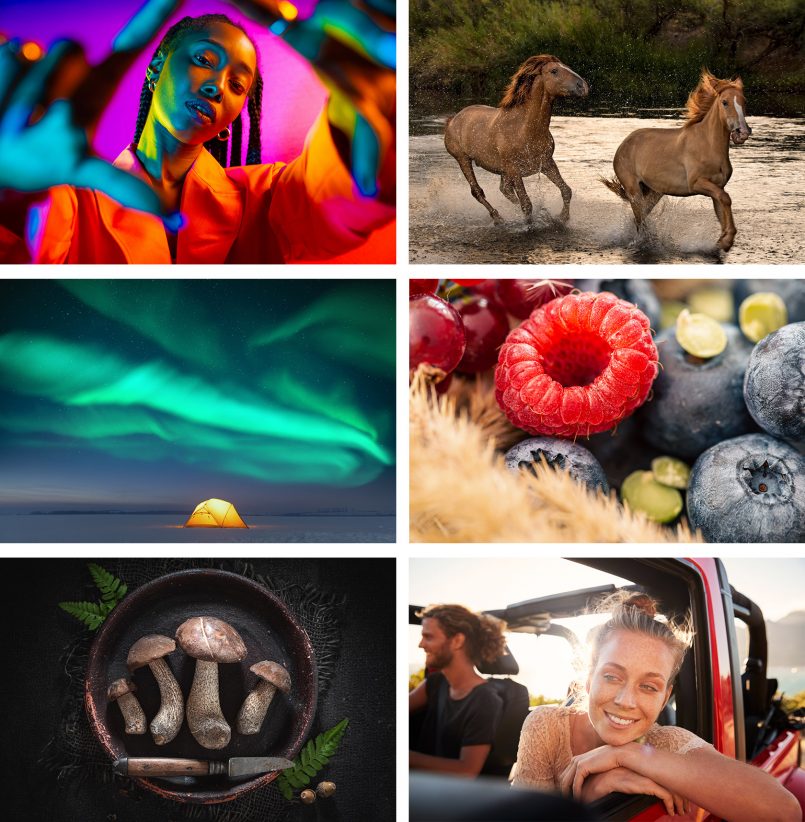 Envato Elements vs. Competitors
When it comes to subscription plans, Envato Elements is the most affordable when compared to competitors' plans from Adobe Stock, Motion Array, and Storyblocks.
In fact, Motion Array is the only one that comes close, with a $20.83 monthly plan for an annual subscription that includes unlimited downloadable assets.
Having said that, their offering is more focused on video production and doesn't include things like fonts, mockups, and templates, making Envato Elements a much more compelling choice that will give you lots of versatility in the long run.
As for library sizes, Adobe Stock is the largest followed by Envato. Adobe boasts having over 100 million stock images available.
The downside is that Adobe's subscription plans are tier-based, which means lower-level subscribers have more limited access to the library. On top of that, Adobe's subscription plans are way more expensive and do not include unlimited downloadable assets like Envato's, Motion Array's, and Storyblocks' offerings.
Lastly, most of these services have interfaces that are clean, intuitive, and easy to use. The only one lacking in that department is Storyblocks, with a basic interface and advanced search filters that are quite cumbersome to get to and not immediately clear for all users.
Final Verdict
Out of all of the creative subscription services out there, Envato Elements certainly stands out as our preferred option. If you find yourself in need of multiple digital assets on a weekly or monthly basis, it is a worthy investment to help streamline your workflow.
Its vast library and advanced search filters make it easy to find plenty of usable assets for your projects. The affordable subscription plans that offer unlimited access to digital assets make it ideal for a professional content creator.
When it comes down to it, we do recommend Envato Elements over other digital assets libraries in the current landscape, due to its extensive library and affordable subscription prices.
If you feel like Envato Elements might be useful to you, you can use this link to get 70% off your first month. You can also start a free 7-day trial here, with full access to their library.
If a subscription service seems like too much of a commitment for you at this stage, Envato Market could be a better option. It allows you to purchase individual assets from Envato's entire library, without the need for a long-term commitment.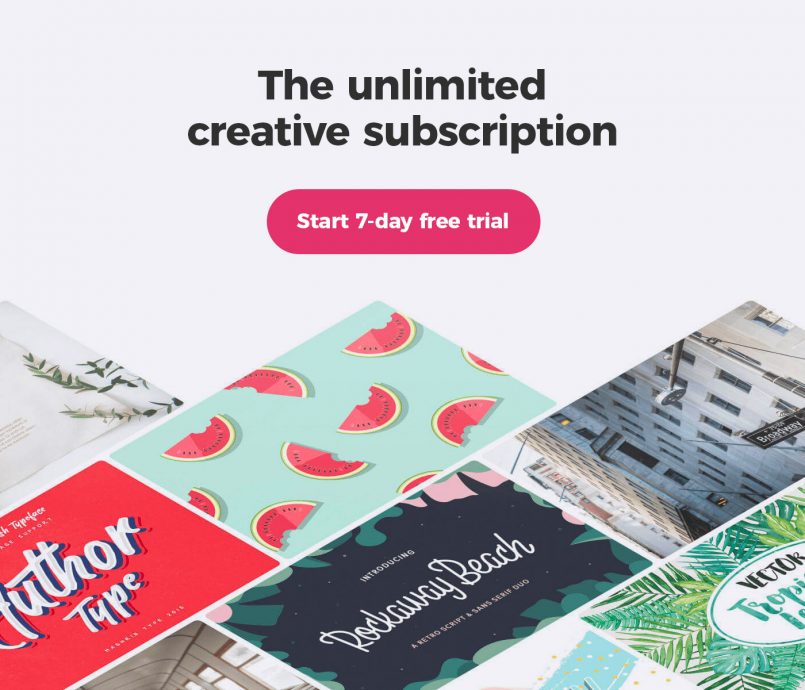 ---
This post contains affiliate links to partner brands. We earn a small commission if you click the link and make a purchase. There is no extra cost to you, so it's just a nice way to help support the site.
Inspiration
in your inbox
Amazing art & design, never any spam.
We care about protecting your data. Please refer to our Privacy Policy for more.
© 2023 Inspiration Grid, all rights reserved. Some of our posts may contain affiliate links to partner brands. We earn a small commission if you click the link and make a purchase. There is no extra cost to you, so it's just a nice way to help support the site. All images, videos, and other content posted on the site is attributed to their creators and original sources. If you see something wrong here or you would like to have it removed, please contact us.