Dusty Road Branding by Ryan Romanes Studio
Published Aug 30, 2019
Ryan Romanes Studio is an independent design and art direction studio based in Melbourne, Australia. They were commissioned by Dusty Road, a talent agency that manages and represents creatives across a range of different fields, to revamp their branding.
"After being represented by Dusty Road for several years we were approached by the co-founders, Lucy, and Bruce Everett to revitalize the existing identity. Since the Agency's establishment in 2014, Dusty Road had quickly built a reputation as a leading creative talent agency in New Zealand. For this reason, we recognized the vibrant green and decretive logo as memorable characteristics of the brand. Instead of reinventing the wheel we looked at how these elements could be revitalized in today's visual landscape."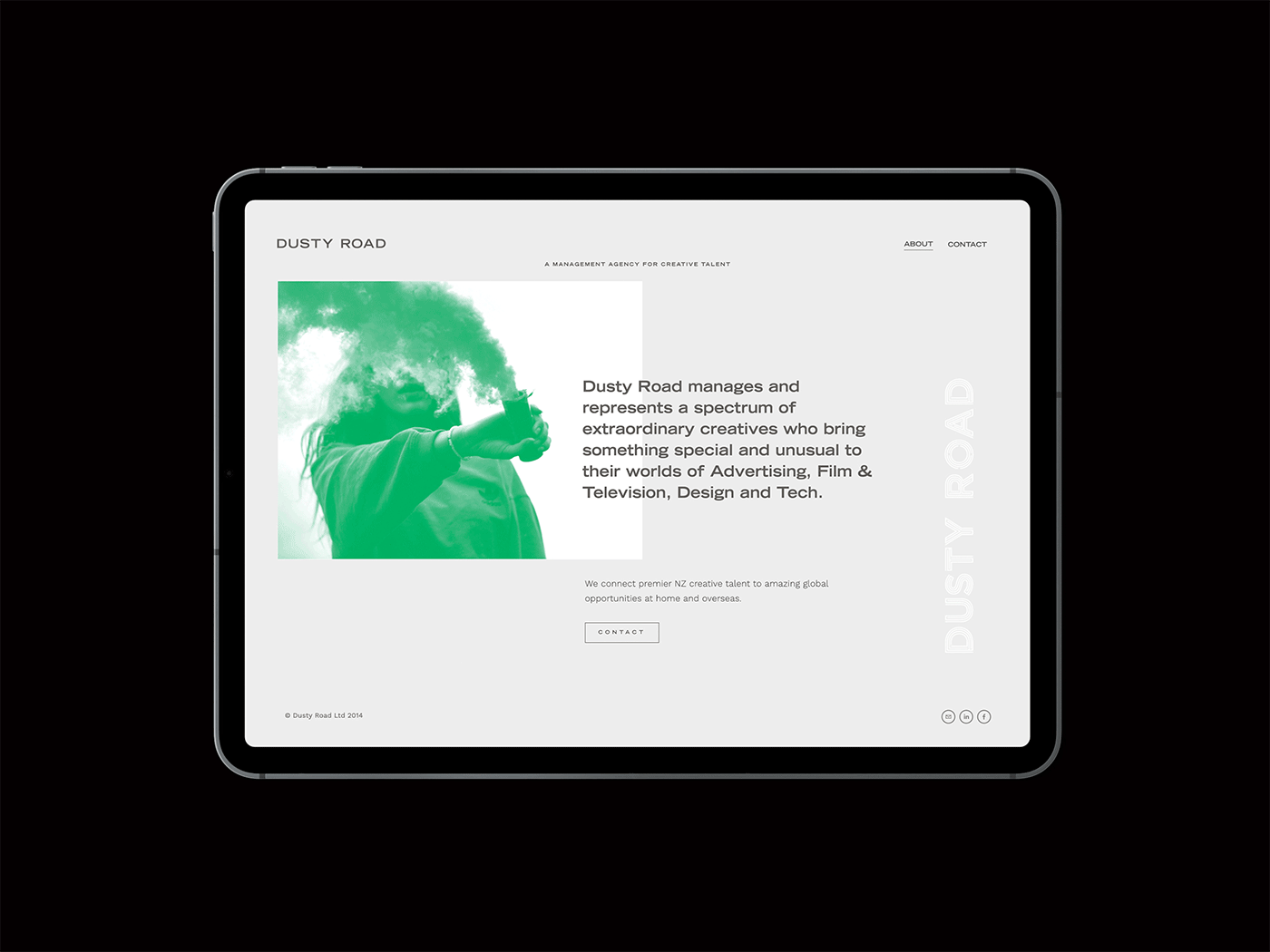 Awesome products for creatives
Inspiration
in your inbox
Amazing art & design, never any spam.
We care about protecting your data. Please refer to our Privacy Policy for more.
© 2019 Inspiration Grid, all rights reserved. Some of our posts may contain affiliate links to partner brands. We earn a small commission if you click the link and make a purchase. There is no extra cost to you, so it's just a nice way to help support the site. All images, videos, and other content posted on the site is attributed to their creators and original sources. If you see something wrong here or you would like to have it removed, please contact us.