Dimple Branding by Universal Favourite
Published Jun 10, 2019
Australian studio Universal Favourite created this clever identity system for Dimple, a new contact lens subscription service looking to disrupt the sector with their new approach.
"Launching in Australia in February 2019, Dimple is a direct-to-consumer daily contact lens subscription service. While there have been a number of similar international companies (Hubble in the US, Waldo in the UK) who have launched successfully, Dimple is the first to create an inclusive lifestyle brand, making strides towards shifting user behaviour in a historically sterile industry.
The identity we created comes from the fact that, for the most part, everyone's left and right eye prescription is different. We created an illustrative suite of 60 colourful, complementary circles that correspond to each power number (from -12.00 to +6.00) and combine to show the vast number of combinations of individual prescriptions.
And the brand system doesn't just look beautiful, but answers a huge flaw in existing contact lens blister packs. By creating these custom patterns (IDs) for each individual power number and displaying them boldly on each blister, it's significantly easier for users to identify the pack that's specific to each eye… especially when they don't have their contacts in."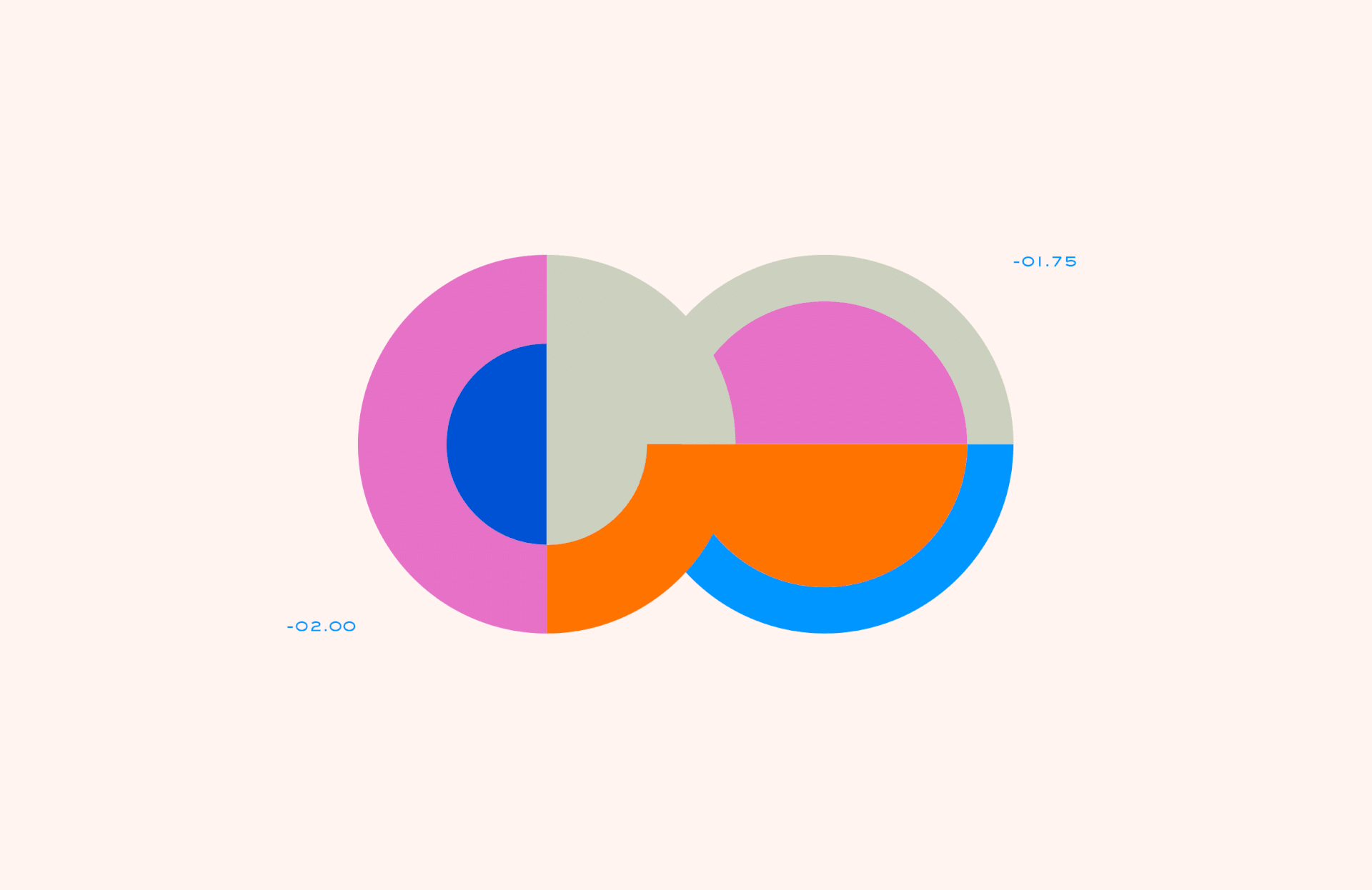 Awesome products for creatives
Inspiration
in your inbox
Amazing art & design, never any spam.
We care about protecting your data. Please refer to our Privacy Policy for more.
© 2019 Inspiration Grid, all rights reserved. Some of our posts may contain affiliate links to partner brands. We earn a small commission if you click the link and make a purchase. There is no extra cost to you, so it's just a nice way to help support the site. All images, videos, and other content posted on the site is attributed to their creators and original sources. If you see something wrong here or you would like to have it removed, please contact us.