The Cloud: Interactive Lamp by Richard Clarkson Studio
Published Aug 27, 2014
Created by Richard Clarkson Studio in New York, "The Cloud" is an interactive lamp and speaker system, designed to mimic a thundercloud in both appearance and entertainment.
"Using motion sensors the cloud detects a user's presence and creates a unique lightning and thunder show dictated by their movement. The system features a powerful speaker system from which the user can stream music via any Bluetooth compatible device. Using color-changing lights the cloud is able to adapt to the desired lighting color and brightness. The cloud also has alternative modes such as a nightlight and music reactive mode."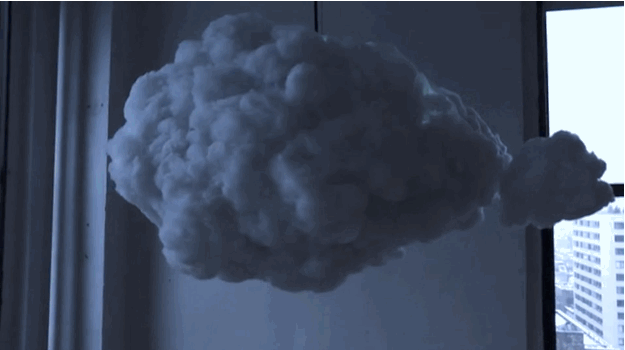 Awesome products for creatives
Inspiration
in your inbox
Amazing art & design, never any spam.
We care about protecting your data. Please refer to our Privacy Policy for more.
© 2019 Inspiration Grid, all rights reserved. Some of our posts may contain affiliate links to partner brands. We earn a small commission if you click the link and make a purchase. There is no extra cost to you, so it's just a nice way to help support the site. All images, videos, and other content posted on the site is attributed to their creators and original sources. If you see something wrong here or you would like to have it removed, please contact us.