Under Armour creates the world's first spacesuit for the masses
Published Oct 23, 2019
Under Armour just unveiled a 'spacewear system' for future astronauts and space tourists, created in collaboration with Virgin Galactic.
Earlier this year, UA had been appointed Exclusive Technical Spacewear Partner for Virgin Galactic, sealing a a best-in-class partnership to develop a spacesuit for the world's first commercial spaceline.
"At Under Armour, we pride ourselves on always getting better and leaning into innovation to drive progress for our athletes, but few things can prepare you for a project as challenging and exciting as this one."

Kevin Plank, founder & CEO, Under Armour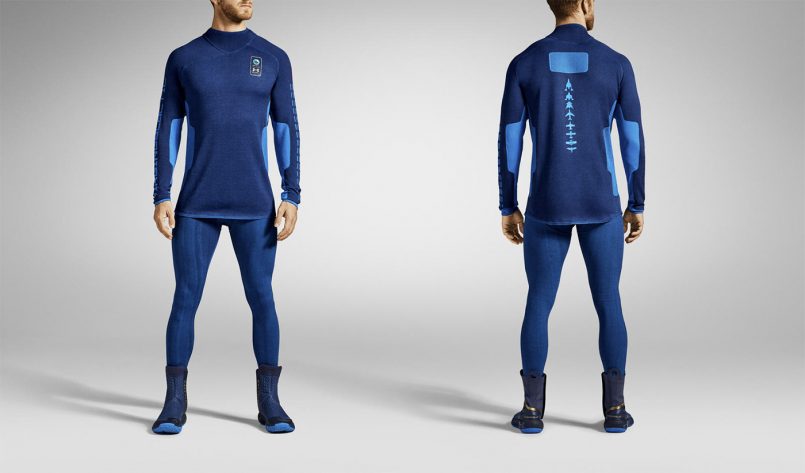 The suit's base layer acts as a second skin to the body, using Under Armour's UA RUSH technology to enhance performance and blood flow during the high and zero G portions of flight.
"Once functionality and safety was nailed down from a performance perspective, we really wanted to bring the Spacesuit to life with signature Under Armour flair and recognition to Virgin Galactic's noble goals and epic achievements."

Nick Cienski, Principle Innovation Apparel Designer, Under Armour
"We were able to incorporate the nostalgic elements of the classic spacesuit – not only from past space missions, but also iconic space movies – to redefine the way we think of space apparel moving forward and create something memorable and unlike anything Future Astronauts have ever seen."
The Spacesuit is a deep space blue, with light blue and gold elements throughout, inspired by "an image of the sun in space, casting its rays on Earth".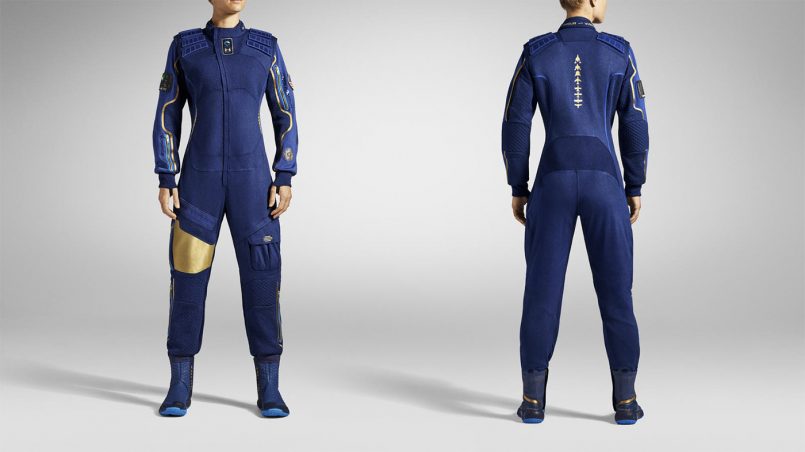 The liner of the spacesuit incorporates a number of new fabrics, like Tencel Luxe, SpinIt and Nomex, used for temperature control and moisture management, as Future Astronauts may experience a spectrum of temperatures throughout their journey.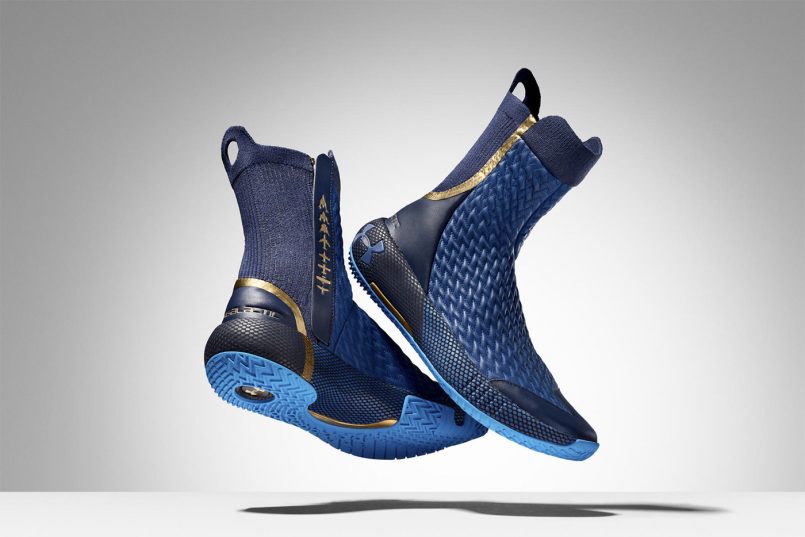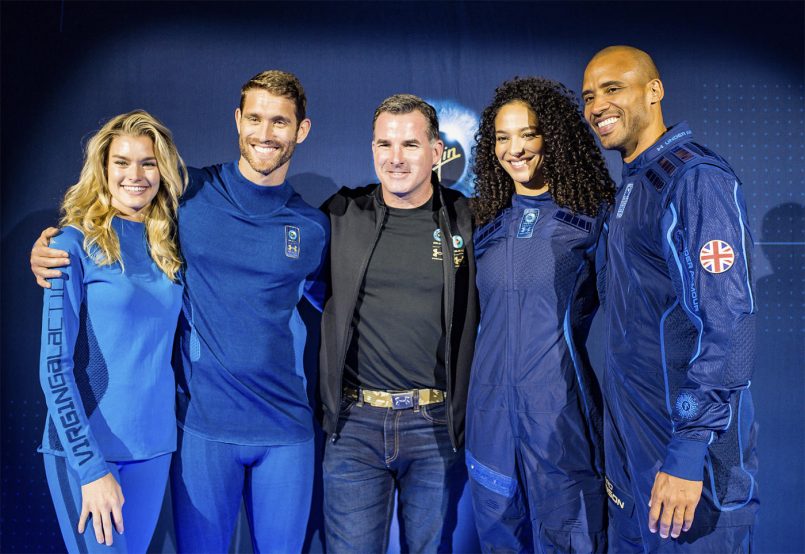 For more information, visit Under Armour's website.
Inspiration
in your inbox
Amazing art & design, never any spam.
We care about protecting your data. Please refer to our Privacy Policy for more.
© 2021 Inspiration Grid, all rights reserved. Some of our posts may contain affiliate links to partner brands. We earn a small commission if you click the link and make a purchase. There is no extra cost to you, so it's just a nice way to help support the site. All images, videos, and other content posted on the site is attributed to their creators and original sources. If you see something wrong here or you would like to have it removed, please contact us.