Top 10 Best Websites to Download Free Fonts
Published Feb 13, 2023
Includes affiliate content
Are you on the hunt for quality free fonts to download? Check out these great resources, plus tips on how to get premium fonts for free!
Whether you're working on a personal project or a professional one, it's important to find the right font for your design. With so many websites offering free fonts, how do you know which ones are truly worth downloading?
To help narrow down your selection, this article will showcase some of the best sources to find amazing typefaces that won't break your budget. We'll cover everything from trusted font libraries to independent foundries, so let's jump right in.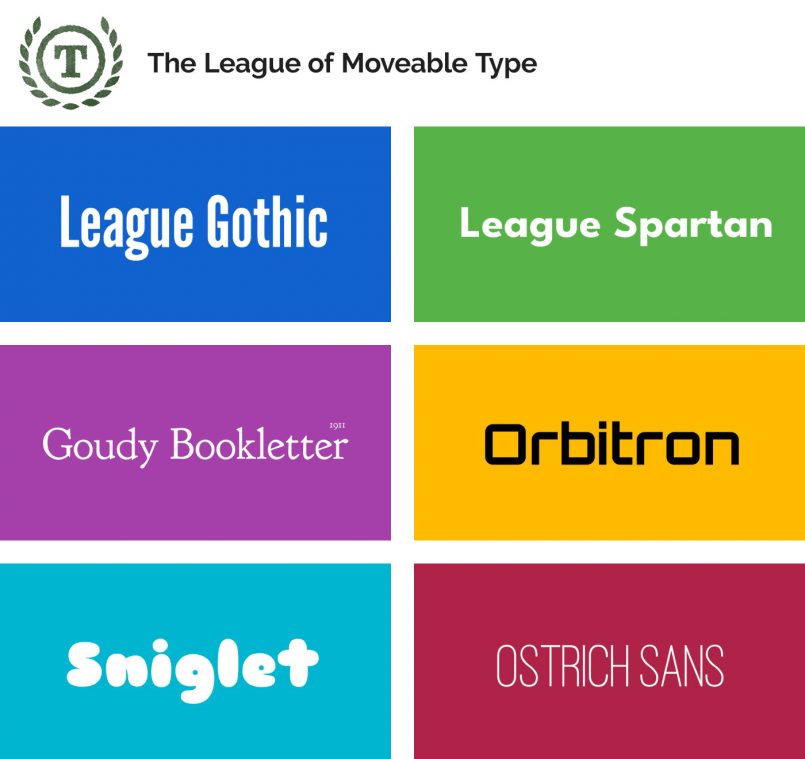 The League of Moveable Type
Launched in 2009, The League of Moveable Type is the first open-source type foundry. It offers a high quality collection of beautifully crafted free fonts that have been created by The League's founders and a carefully selected team of contributors.
You'll find some excellent choices in their catalog, including popular typefaces such as Raleway and League Gothic.
All fonts offered by The League are free to use on personal and commercial projects, as long as you credit the original creators.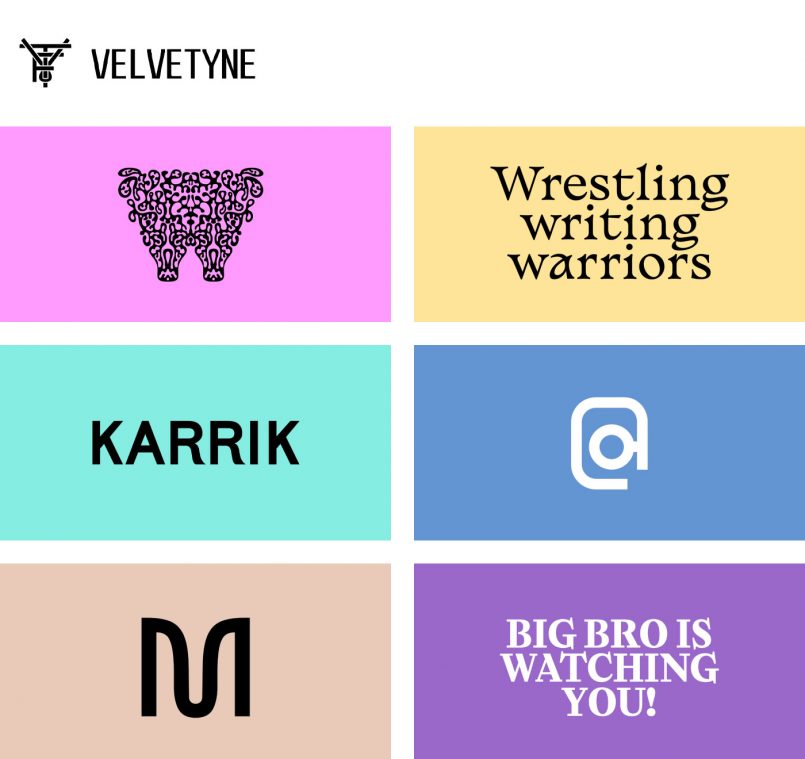 Velvetyne Type Foundry
Velvetyne is another open-source type foundry that designs and distributes unique high quality free fonts. It was created in 2010 by type designer Frank Adebiaye, who invited other typography experts over the years to help develop the collective.
You can download and use any of their fonts for free, all you need to do is credit the name of the type designer and foundry whenever you use one of them for your personal or commercial projects.
Their catalog features a range of really unique playful and decorative typefaces you won't find anywhere else. Some of our favorites include Bluu Next, a sharp and precise brutalist serif by Jean-Baptiste Morizot, the stylish and versatile Basteleur, designed by Keussel, and the intricate and highly ornamental Lithops, created by Anne-Dauphine Borione.
The Lost Type Co-op
Lost Type is a collaborative digital type foundry that operates with a pay-what-you-want model, which means you can download any of their fonts for free, or choose to support the creators behind each typeface with a contribution amount of your choice. 100% of the funds from sales of their fonts go directly to their respective designers.
The foundry has been a great source for free and affordable professionally-designed typefaces since 2011 and some of their fonts have been used on projects for brands like Nike, Starbucks and Disney.
Some of our recent choices from their catalog are Sullivan, Tofino Pro, Escafina, Klinic Slab and the playful Dotties.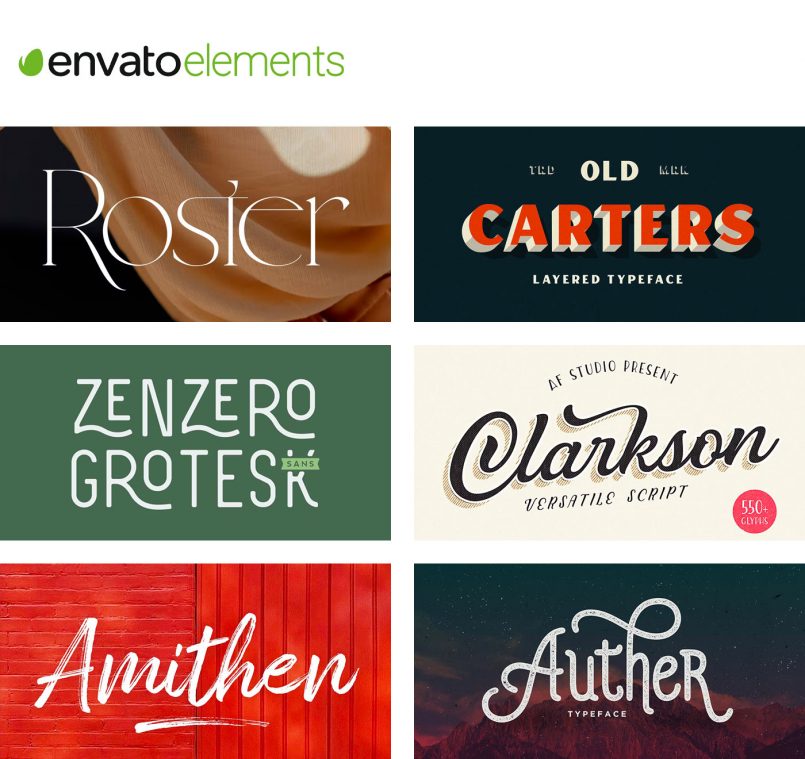 Envato Elements
Envato Elements is a digital asset library that offers over 11 million creative resources for a low subscription fee. Their selection includes thousands of typeface options, from serif and sans-serif fonts to handwritten and decorative ones.
Although this is a paid service, they also offer a monthly collection of freebies. This is a great way to get not only the premium fonts on offer every month, but also any other creative assets you might find interesting while you're there.
A 7-day free trial is available as well, which means you can browse their entire selection of premium fonts and download the ones that you like, which will be yours to keep even if you decide not to continue with the subscription after the trial.
You can check out their full catalog here and these are some of the recently trending fonts to get you started: Peosa, Space Odyssey, Carter, Zenzero Sans and Northden.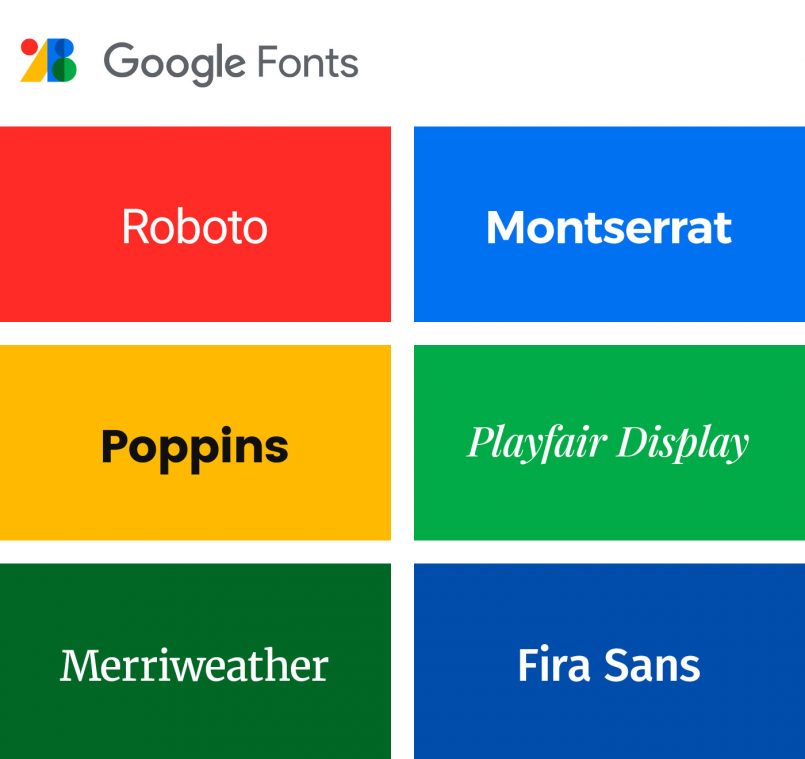 Google Fonts
You can't do a roundup of free font resources and not mention Google Fonts. It is one of the most popular and well-known services, including free and open source font families, all within an interactive web directory that allows you to easily browse their vast catalog.
The ever-evolving service has been powering millions of websites since 2010 and offers typefaces that can be used in more than 135 languages.
Google Fonts is the home of widely adopted typefaces like Montserrat, Open Sans, Roboto and Playfair Display, but also includes some unique hidden gems such as Mulish, Righteous, Vollkorn and Oxygen.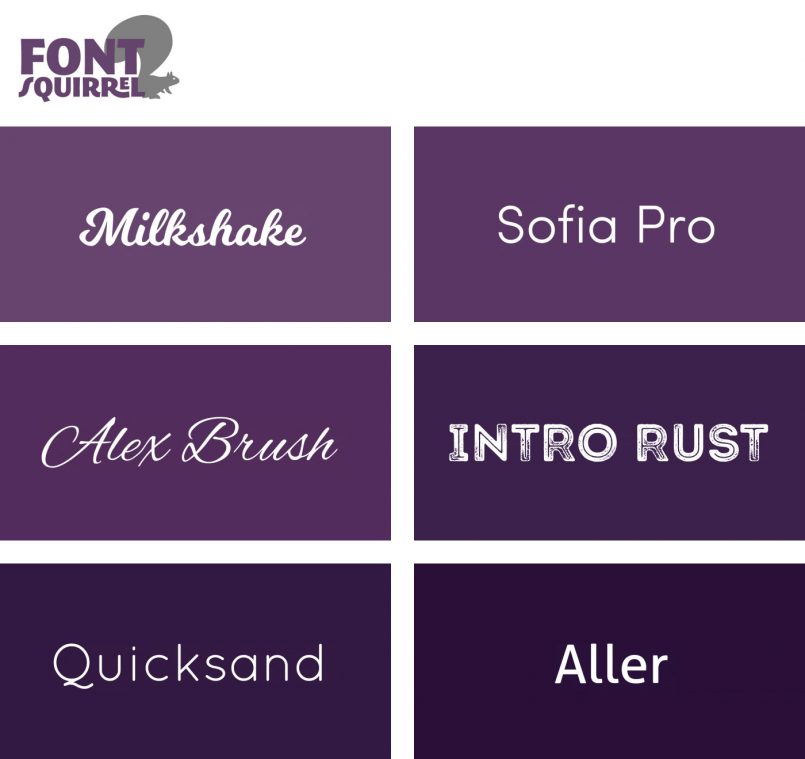 Font Squirrel
Another fantastic resource for free fonts, Font Squirrel is an aggregator that showcases a library of highly curated freeware typefaces that are licensed for commercial work.
The catalog is presented in an easy-to-use interface and includes links to download the free fonts directly from their sources.
These are some of the most downloaded ones in their library: Bebas Neue, Quicksand, Alex Brush, Oswald and Aller.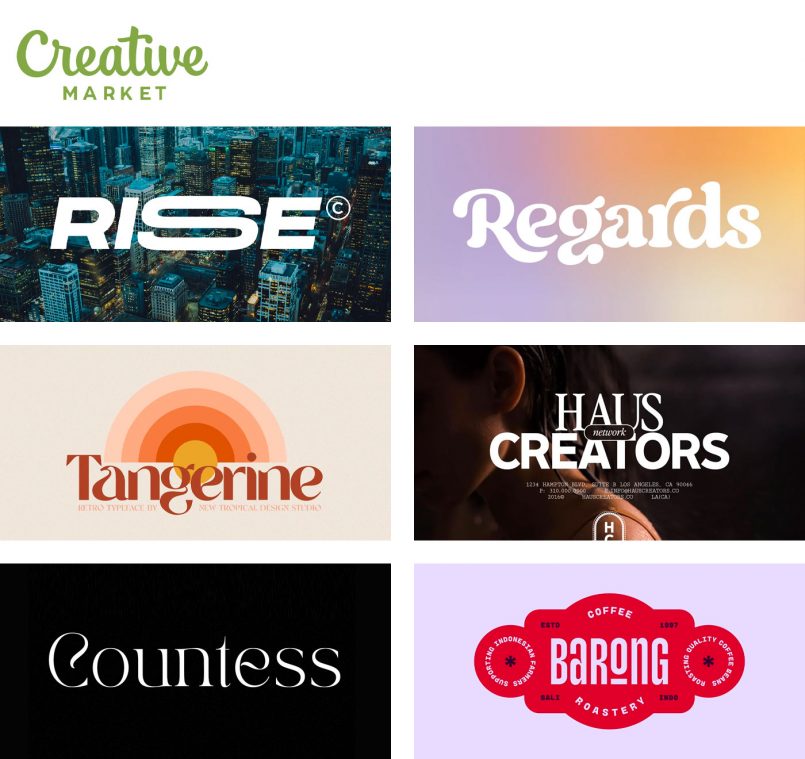 Creative Market
Creative Market is another digital asset marketplace with millions of ready-to-use products for designers and creative professionals.
You'll have to pay for most of the fonts on their catalog (or get them through a monthly subscription) but Creative Market also gives away one of their premium fonts for free every week through their free drops program.
Pro Tip: You can browse their font library using a price filter (low to high) to get some really affordable premium typefaces.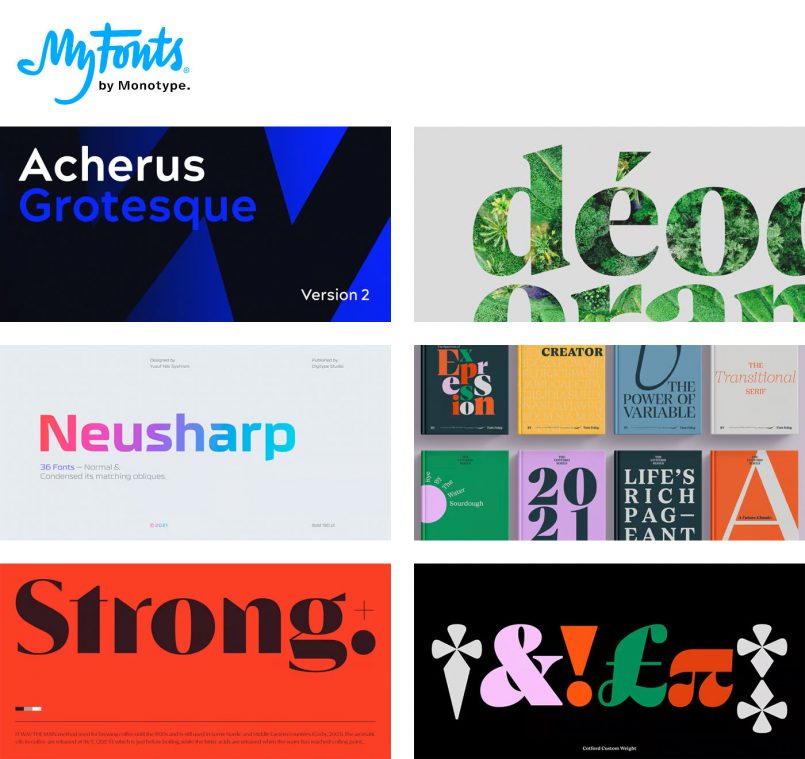 MyFonts
MyFonts is a widely known service by Monotype, which claims to be the world's largest collection of fonts. They have some of the absolute best professionally designed typefaces for purchase, but also offer a massive range of free fonts.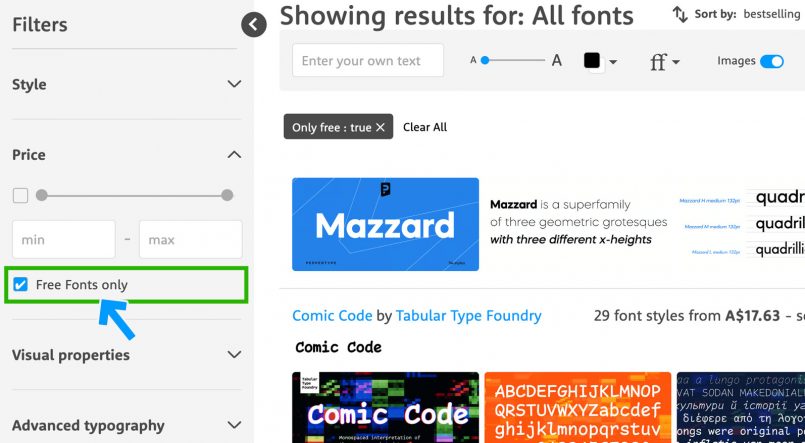 Their free library includes popular options such as Museo Sans and Campton, as well as unique typefaces like Recoleta and Cotford.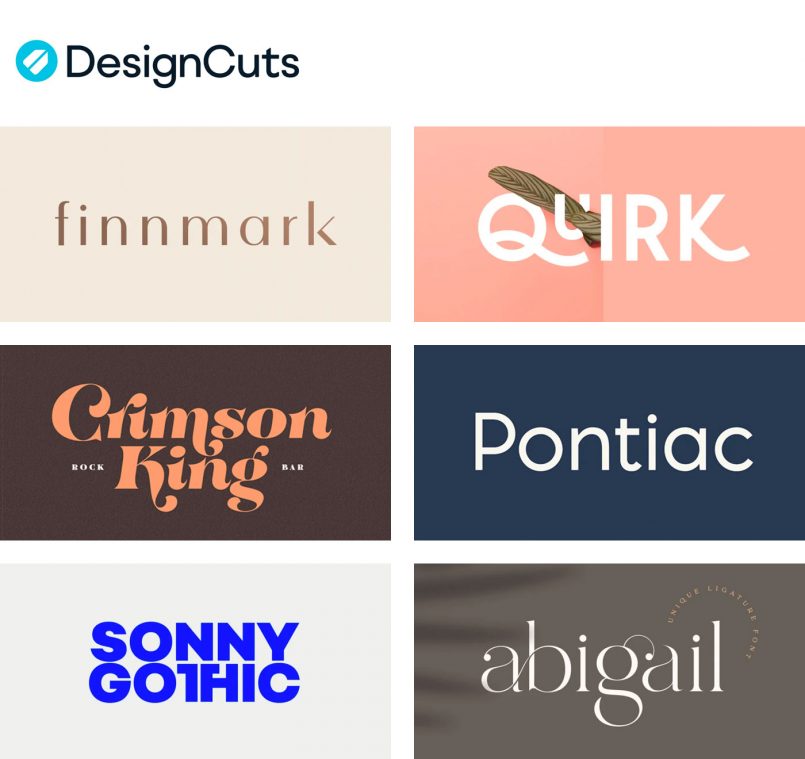 Design Cuts
Digital asset marketplace Design Cuts features an "ever expanding" bundle of free assets, which delivers a range of creative resources including a selection of free fonts.
Pro Tip: Browse their font catalog with the pricing filter active (price asc.) to find a couple of "hidden" free fonts, as well as other cheap premium font options.
These are some of the freebies you can get right now: Cavalcade, which is a cool layered font family, Betterworks, a nice handwritten font and Rustic Jack, a vintage font duo with clean and grungy variations.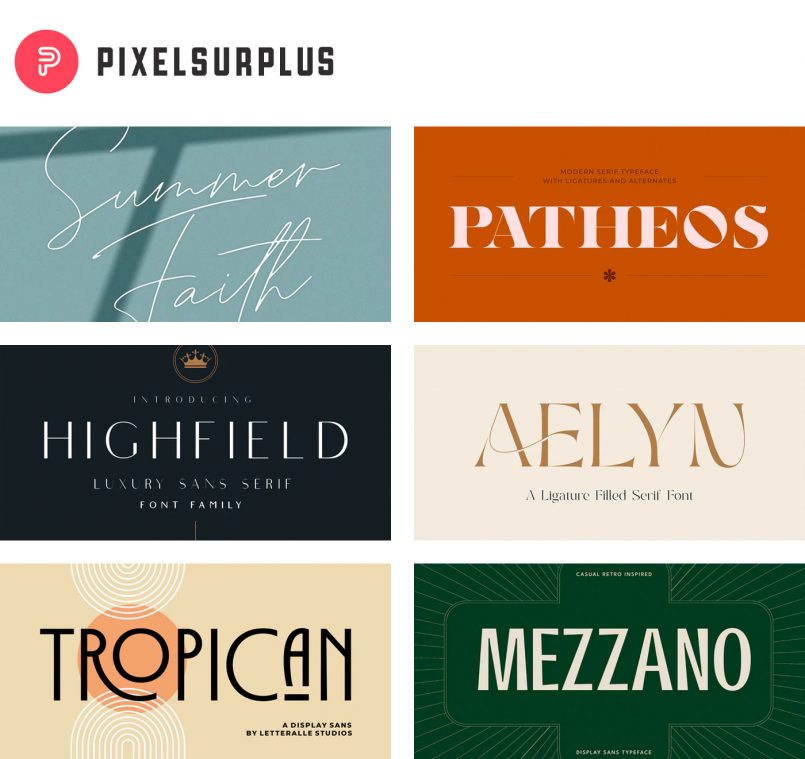 Pixel Surplus
Pixel Surplus is a website that offers incredible deals on a huge range of popular design assets, helping independent creators save a lot of money.
Included in their catalog is a selection of over 1000 free high-quality fonts, ready to download.
Most fonts included in the free collection include full commercial licenses, but some are only available for personal use, so make sure you double check the licensing information before downloading one of their typefaces for a project.
Some great options from the free selection include NT Seawave, Taruno Wide, Stillhouse and MADE Mountain.
---
This post contains affiliate links to partner brands. We earn a small commission if you click the link and make a purchase. There is no extra cost to you, so it's just a nice way to help support the site.
Inspiration
in your inbox
Amazing art & design, never any spam.
We care about protecting your data. Please refer to our Privacy Policy for more.
© 2023 Inspiration Grid, all rights reserved. Some of our posts may contain affiliate links to partner brands. We earn a small commission if you click the link and make a purchase. There is no extra cost to you, so it's just a nice way to help support the site. All images, videos, and other content posted on the site is attributed to their creators and original sources. If you see something wrong here or you would like to have it removed, please contact us.