Paperlike vs PenMat & PenTips: What is the best iPad Accessory for Creatives?
Published Jan 15, 2023
Includes affiliate content
Are you looking for the perfect accessory to take your iPad experience up a notch? Look no further! In this article, we'll review and compare three of the most popular iPad accessories on the market: Paperlike, PenTips and PenMat. Each of them provides a different feel and design that creates a unique experience when used with an Apple Pencil.
We'll dive into each one of these products in detail so that you can make an informed decision about which one will work best for your needs. So let's get started!
Overview
Paperlike is an ultra-thin screen protector designed to give you a paper-like feel when writing or drawing on your iPad with Apple Pencil. It also protects against scratches from dust particles.
PenMat is a reusable magnetic screen protector that creates a textured 'canvas' surface for writing or drawing on your tablet with Apple pencil.
PenTips are precision tips designed to provide more accuracy and control when using Apple's stylus.
Read on for our full review and comparison below.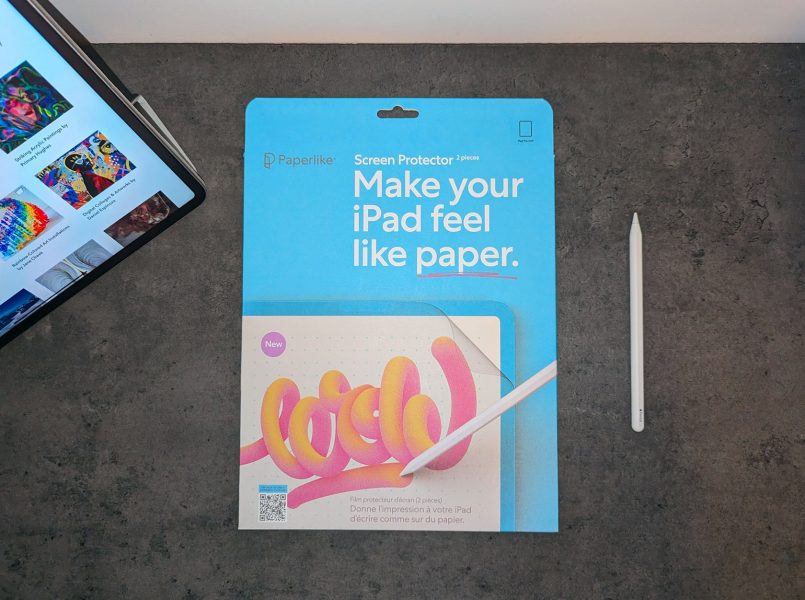 Paperlike is designed to replicate the feeling of writing on paper, offering a textured surface that makes writing and drawing on iPad feel more natural and enjoyable.
This matte screen protector features what the manufacturer claims to be its "proprietary Nanodots® Surface technology", designed to provide more precision when using Apple Pencil on your iPad. This technology also delivers a light diffusion layer which helps to reduce glare and improve visibility, minimizing refractions.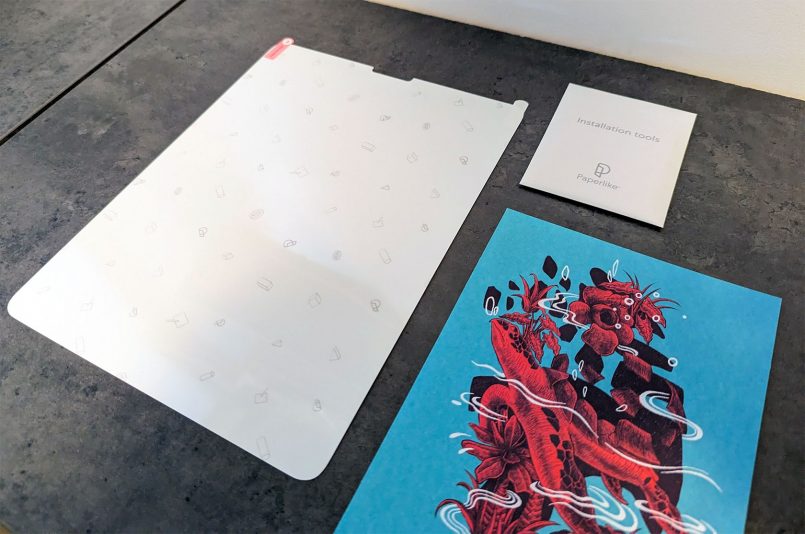 Installation
In the past, we've tried to apply screen protectors to our iPad with perfect alignment and no bubbles, and failed miserably. Thankfully, Paperlike comes with a handy set of installation tools and a link to a step-by-step guide that makes the whole process a breeze.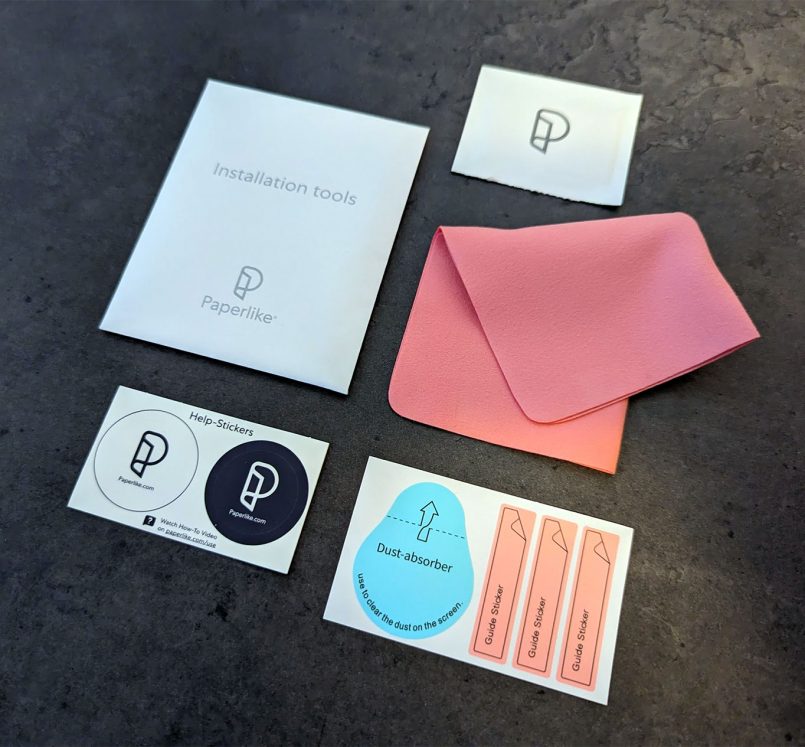 Our impressions
After testing Paperlike for over a month, we can confirm that the Apple Pencil feels way better than using it directly on the iPad's glass screen. The paper feel that the product delivers is quite pleasing, and it really enhances the overall Apple Pencil experience. The texture is not too harsh, and the best way to describe it is that it feels like drawing on a premium sheet of paper.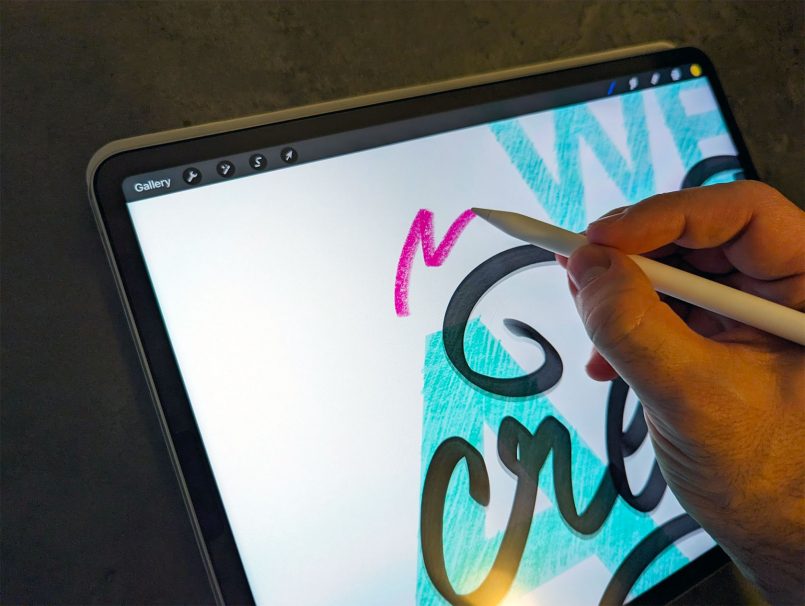 The iPad Pro M2 we tested Paperlike on comes with a gorgeous Liquid Retina XDR Display, and when it comes to matte screen protectors there's always a concern about "fuzziness", dullness and other negative impacts on the display's colours.
In our experience, Paperlike didn't affect the iPad Pro's display too much, apart from a minor reduction in sharpness and saturation. On the plus side, the matte protector's diffusion properties allow you to comfortably use your iPad outdoors on a sunny day. We also love the fact that the matte texture significantly reduces smudges and fingerprints!
If you're a professional artist, designer, or creative professional that is constantly using the Apple Pencil to draw, sketch and write notes on your iPad, we would highly recommend Paperlike to take your experience to the next level.
However, if your primary use for the tablet is watching videos, editing photos or even just browsing the web, you might want to consider a different option.
Pros
Nice paper feel when drawing or writing;
Increased stroke precision;
Great for outdoor use with its light diffusion properties;
The matte texture reduces smudges and fingerprints.
Cons
Due to the matte texture and light diffusion aspects of the screen protector, the sharpness of the iPad screen is slightly reduced, and colors don't look as vibrant as they do on a clear screen.
Price: $44.99 – includes 2 Paperlike screen protectors, as well as an installation kit with wet wipes, dust absorbers, sticker guide sheets and a dry screen wipe.
Paperlike is currently running a New Year's special, offering a Digital Pro Planner for free with any purchase. This limited offer is only valid until January 31st.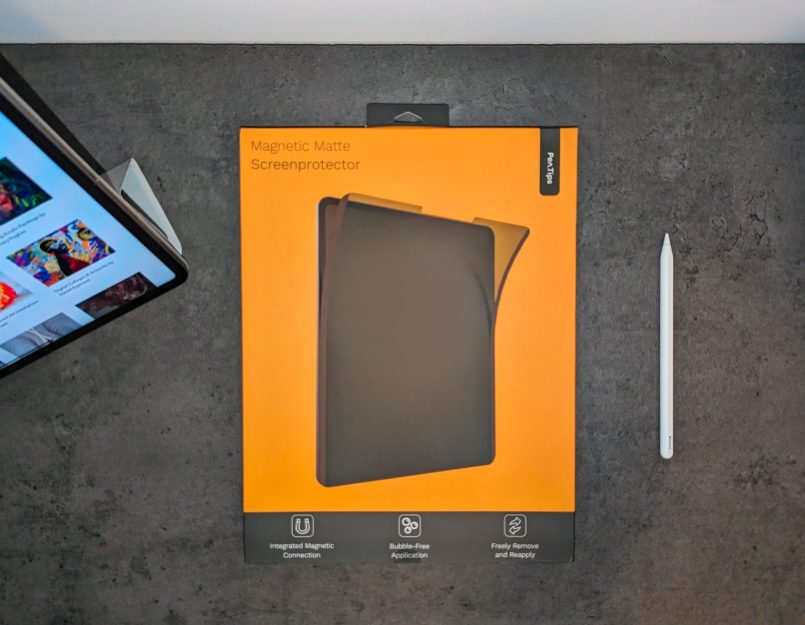 If you're worried about having to choose between the gorgeous colors and details from the iPad display, and the textured feeling of a matte screen protector, PenMat might be a great option for you.
This reusable screen protector comes with magnetic strips that allow you to attach it to your iPad when you're drawing or writing, and remove it when you wanna binge-watch your favorite Netflix shows on a bright, crystal clear screen. This means you can replicate a canvas feel on your iPad without making any compromises.
Installation
Installing PenMat on your iPad couldn't be easier. All you have to do is align the camera cutout and magnetic strips to your iPad and place it over the screen.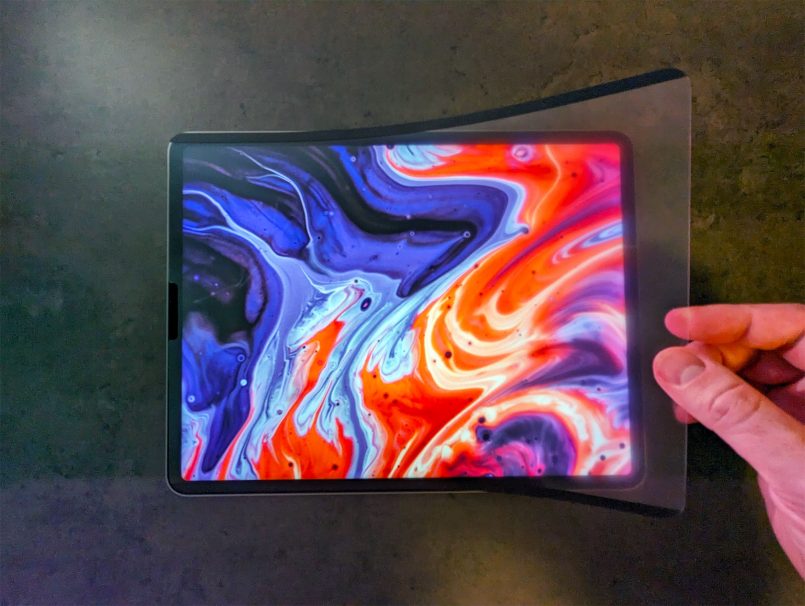 The package also includes a sleeve for the screen protector, so you can keep it safely stored when not in use.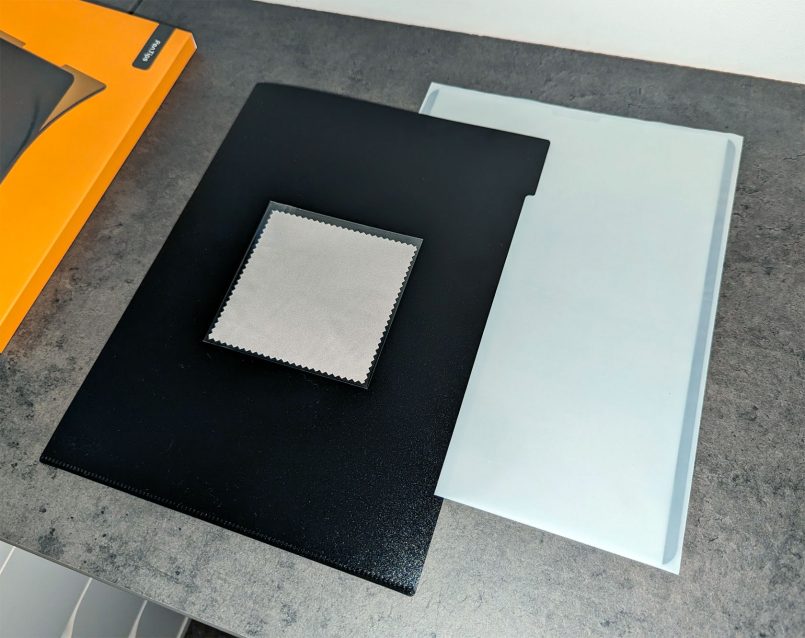 Our impressions
Similar to Paperlike, the textured surface on PenMat allows for greater accuracy when sketching or taking notes. However, we felt that the tactile feel is a bit grittier than Paperlike's (which some may actually prefer).
The visual impact on the display is more noticeable than Paperlike, making the colors on the iPad screen slightly less saturated, and reducing its sharpness a bit. However, since PenMat is a non-permanent solution that allows for greater flexibility, it's really not a big deal.
One small thing to note is that the screen is held by magnets which are positioned at the top and bottom of the protector, so the left and right edges might not fully adhere to the iPad, leaving some small gaps between PenMat and the screen. We first noticed this when using Procreate tools that are positioned on the edges of the interface. It doesn't affect the main working area of the canvas, but it's worth mentioning.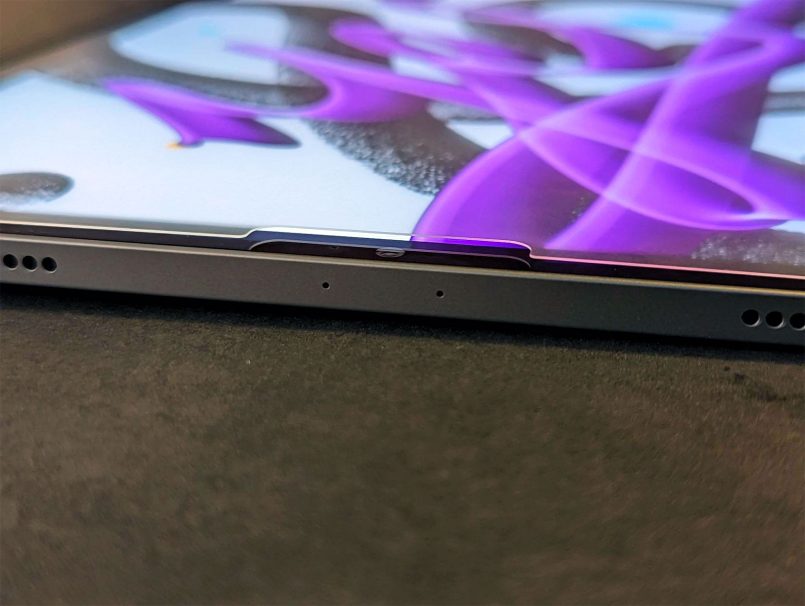 With all things considered, if you use your iPad for an equal measure of work and fun, we can safely recommend PenMat as a really versatile choice.
Pros
Greater versatility when compared to more "permanent" solutions. You can apply the screen protector when drawing or writing, and remove it to enjoy media on a clear, vibrant display;
Increased stroke precision;
Anti-glare aspect allows you to use it in brightly-lit areas;
The matte texture reduces smudges and fingerprints.
Cons
The canvas texture is harsher and less nuanced when compared to Paperlike. However, this could be a pro for those looking for a grittier feel;
When the screen protector is in place, the sharpness and saturation of the iPad display is reduced;
Due to its magnetic application some gaps can occur on the right and left edges of the screen.
Price: $32.00 – includes the PenMat screen protector and a sleeve for storage when not in use. You can get 5% off if you use the links in our article, or the code INSPIRATIONGRID5OFF at checkout.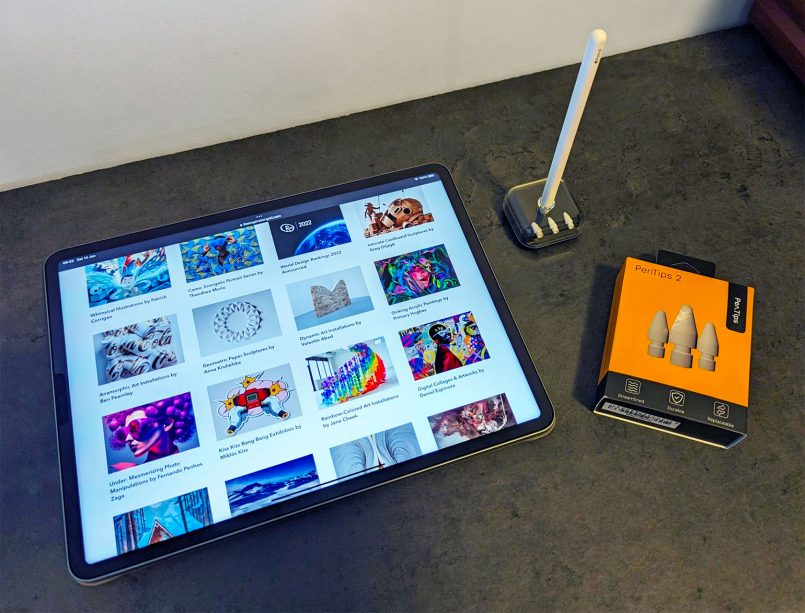 PenTips is a slightly different option for artists and designers. If you don't care about emulating a paper feel when using the Apple Pencil, and are just looking for improved accuracy, PenTips have got you covered.
These second-generation silicone rubber tips are conveniently designed to screw on and off easily, replacing the Apple Pencil tip and providing a whole host of benefits in comparison to the original one. From increased friction for more precise drawing and writing, to reduced noise for quiet working on the iPad's glass screen, PenTips 2 will ensure you can make the most of your Apple Pencil experience with minimal effort.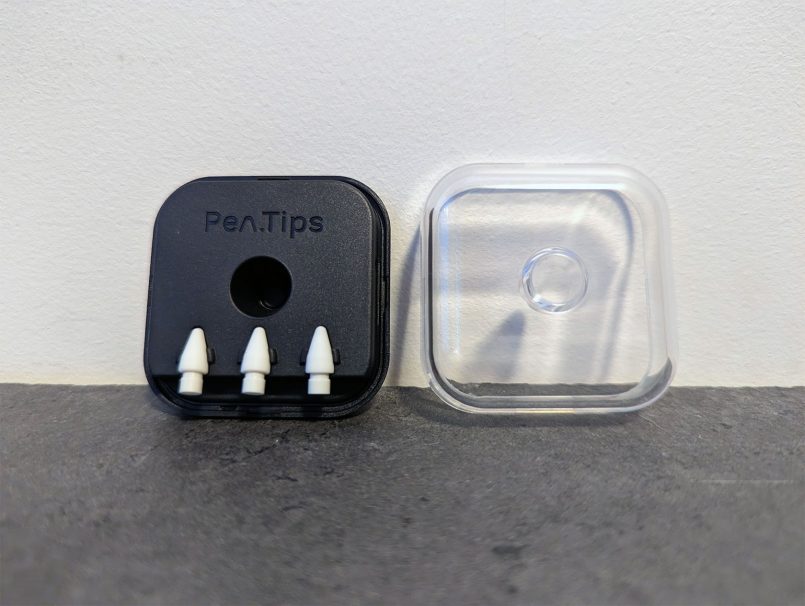 PenTips comes in a set of three, and inside the package you'll find a small storage box that doubles as an Apple Pencil holder. You can also safely store your original Apple Pencil tip in a separate compartment.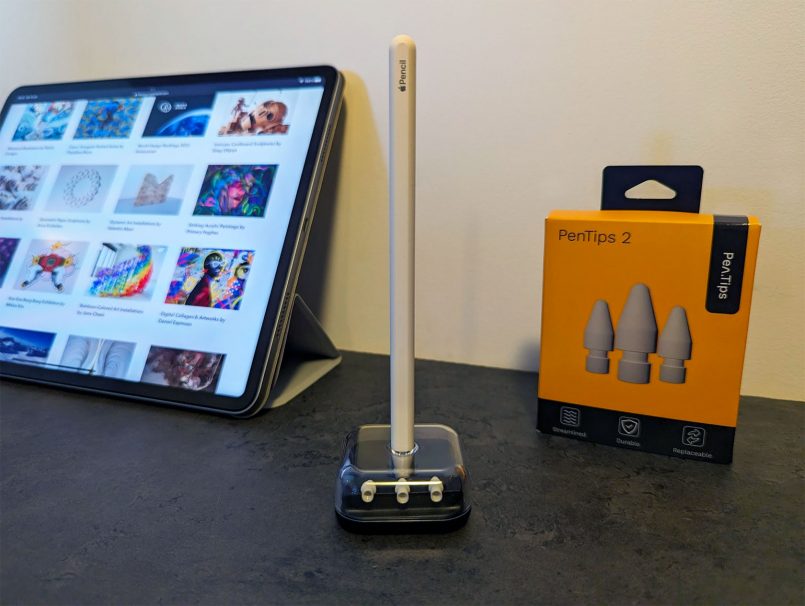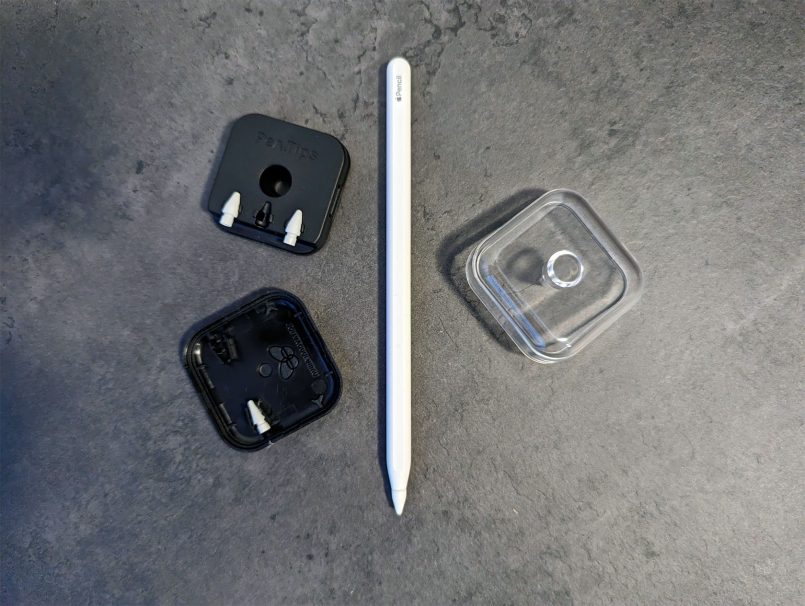 The latest version of PenTips offers two choices when it comes to the material – a hard version which is more suitable for digital notetakers and users that tend to apply a lot of pressure when using the Apple Pencil, and the original soft version, which is ideal for digital artists. In our review we have only tested the soft version.
Installation
These silicone rubber tips are extremely easy to install. Simply remove the original Apple Pencil tip by screwing it off, screw PenTips on and start enjoying the enhanced precision.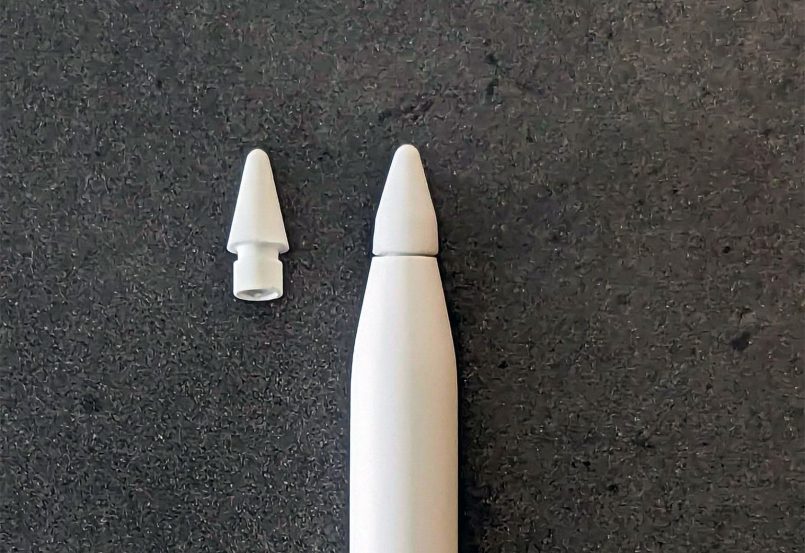 Our impressions
PenTips 2 offers a much nicer and more controlled drawing and writing experience when compared to the original Apple Pencil.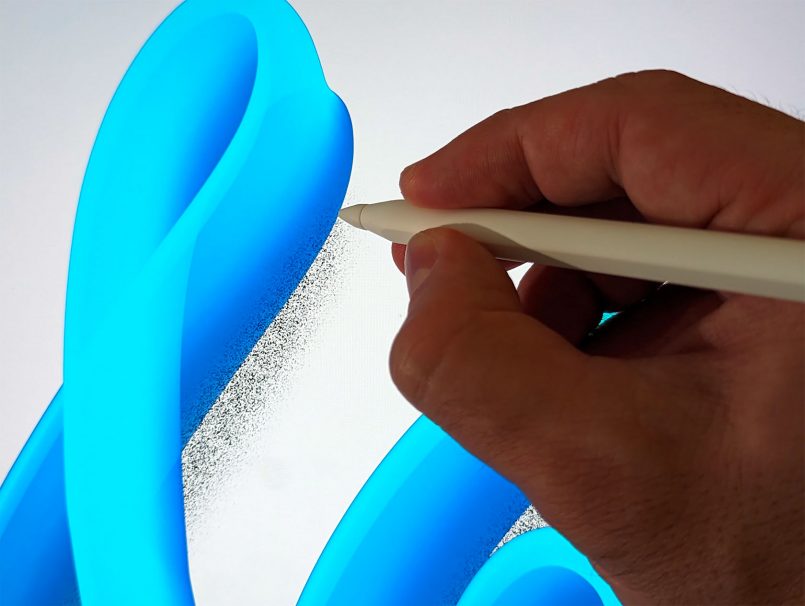 Our favorite aspect is the fact that these silicone tips make no noise at all when tapping away on the iPad's glass screen, so we don't have to worry about disturbing others around us, since it removes that clicking noise you get with the original Apple Pencil tip.
Pros
Significantly increased friction and precision when working on the iPad;
Silent use when compared to the Apple Pencil's original tip;
The streamlined design works seamlessly with the Apple Pencil;
Screw-on design means the tips never fall off;
Easy to transport with the included storage solution.
Cons
No "paper feel" for those looking for a tactile canvas experience;
Some customers have reported going through their tips quicker than expected. We'd recommend the hard version of PenTips for those who tend to put a lot of pressure on the Apple Pencil when drawing or writing.
Price: $52.00 – includes a set of 3 PenTips and a storage box that doubles as an Apple Pencil holder. You can get 5% off if you use the links in our article, or the code INSPIRATIONGRID5OFF at checkout.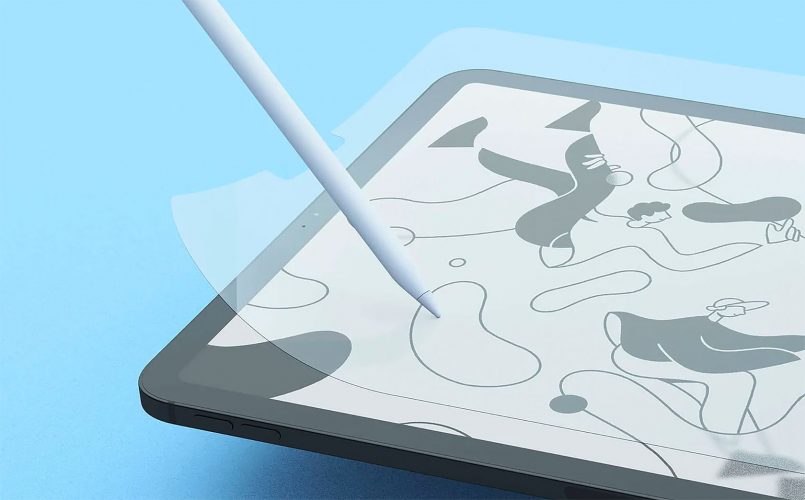 Final thoughts
Overall, Paperlike, PenMat and PenTips are all great options when it comes to iPad accessories, each offering unique features and materials that help to provide an enhanced experience when used with an Apple Pencil. It really comes down to your workflow and specific needs.
If you're still wondering what might suit you best, these are our recommendations for different use cases:
Drawing, sketching and note-taking: Paperlike is our number one choice for artists, designers and other creative professionals. It is a semi-permanent solution that allows you to pick up your iPad and start enjoying that pleasing paper feel anytime, without switching between accessories. Paperlike's matte surface produces no glare, so you can also use it outdoors.
Mixed-use: If you use your iPad for the tasks mentioned above, but also spend a lot of time watching videos, browsing the web, or reading books, you might want to consider the flexibility that PenMat provides. It's there when you need the extra precision and gritty feel, and gone when you want to enjoy the iPad's sharp, vibrant display. The best of both worlds.
Graphic design, photo or video editing, and other tasks that require color accuracy: If you're a professional that relies on the iPad Reference Mode for your specific color requirements, you might want to avoid any interference from screen protectors altogether. PenTips 2 will give you the added control and accuracy you need when editing videos and artwork, with the added bonus of a quiet workflow, so you won't disturb others with clicking noises when working at a café or coworking space.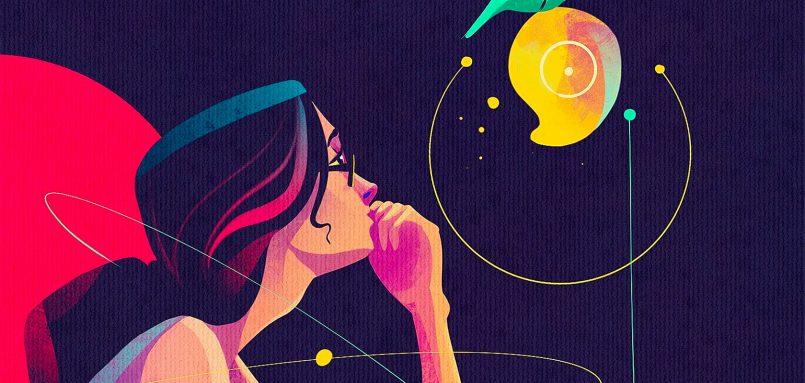 We hope this article helped clarify some of your questions about these accessories. All these products offer something special that can make your iPad experience a lot more enjoyable. No matter which one you choose, they will help you stay creative and efficient. So go ahead and explore these options to find the one that works best for you!
---
Tested on an iPad Pro M2, using the Apple Pencil 2. The manufacturers provided us with the products for review purposes, but the opinions are all our own. This post contains affiliate links to partner brands. We may earn a small commission if you click the link and make a purchase. There is no extra cost to you, so it's just a nice way to help support the site.
Inspiration
in your inbox
Amazing art & design, never any spam.
We care about protecting your data. Please refer to our Privacy Policy for more.
© 2023 Inspiration Grid, all rights reserved. Some of our posts may contain affiliate links to partner brands. We earn a small commission if you click the link and make a purchase. There is no extra cost to you, so it's just a nice way to help support the site. All images, videos, and other content posted on the site is attributed to their creators and original sources. If you see something wrong here or you would like to have it removed, please contact us.