Free Design Assets Roundup: May 2023
Published May 19, 2023
Includes affiliate content
If you're looking for free design assets to help you with your creative projects, you've come to the right place.
In this blog post, we'll be rounding up a selection of the best creative freebies available this month. From fonts and icons to mockup templates and plugins, there's something here for everyone. Download these resources for free and get creative!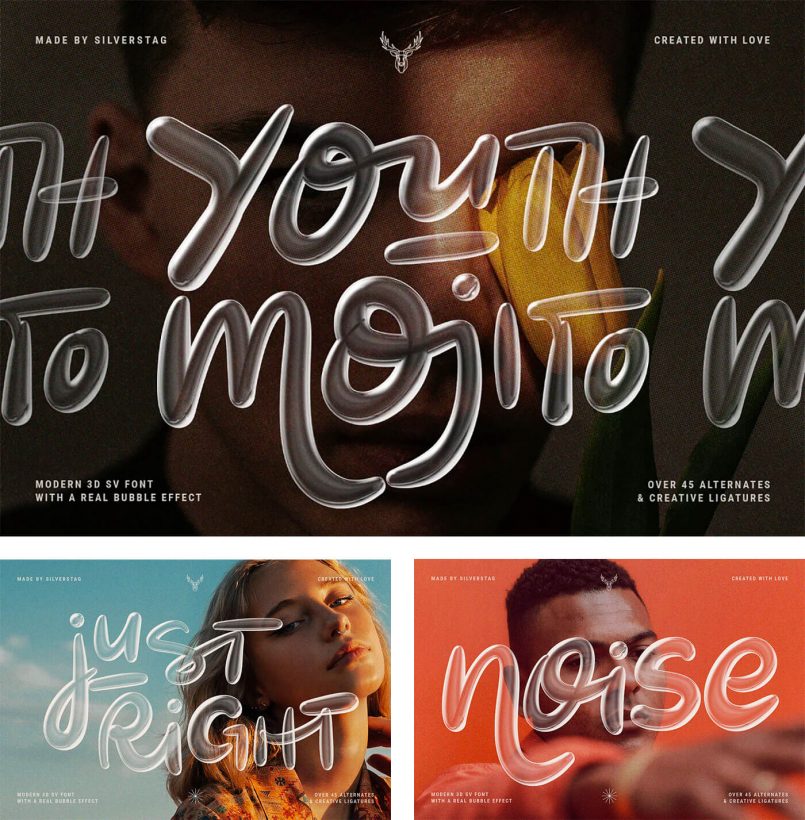 Youth Mojito is a fun SVG font that exudes a playful and bubbly vibe, ideal for contemporary posters, graphics, presentations, websites, and logos. Infuse your typography with a fresh and distinctive touch.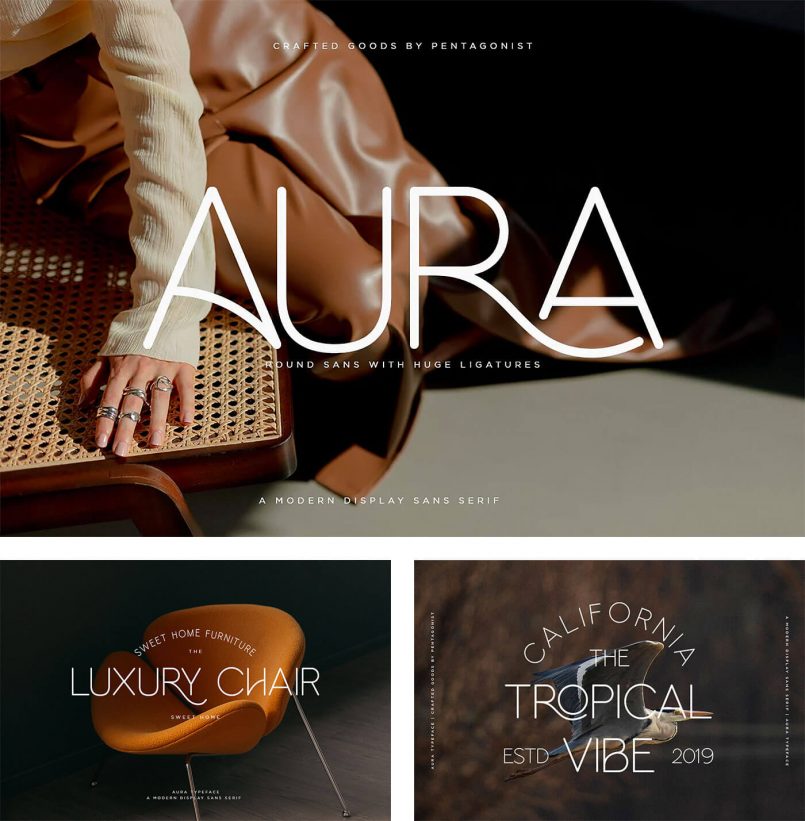 Aura is a bold and contemporary round sans serif typeface that has a gorgeous modern aesthetic. With its unique ligatures that pack a punch, it's the perfect choice for designers looking to add a touch of creativity and energy to their work. Whether you're designing a logo, creating graphics for a website or simply adding text to an image, Aura has got you covered.
Aura is free for personal use, and a commercial license is also available.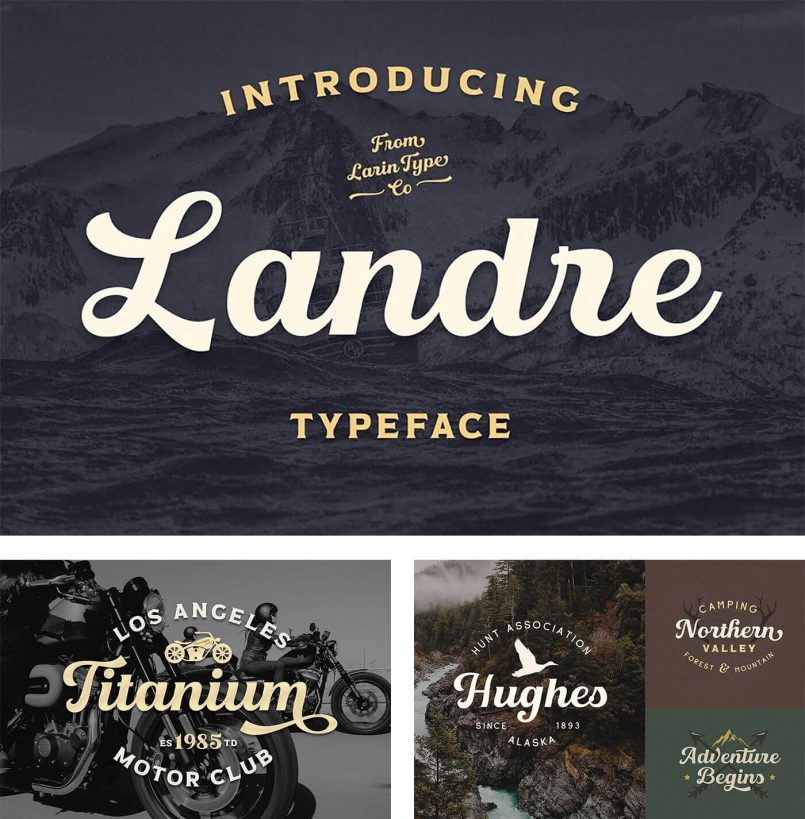 Landre is a versatile font that seamlessly blends modern and vintage elements. With this stylish and original typeface, you can create stunning logos, labels, templates, signs, and outdoor advertising. Plus, with its included stylistic alternates, ligatures, and swashes, your designs will be even more eye-catching and engaging.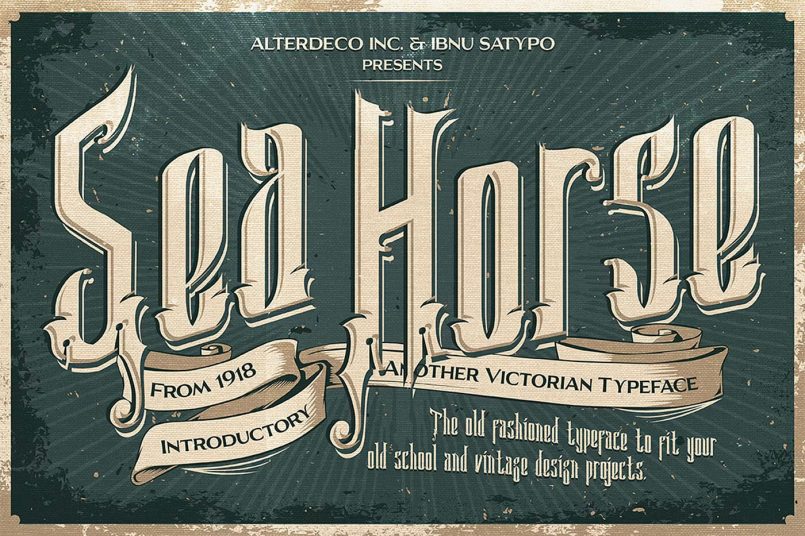 If you're a fan of old Victorian typography and sign painting, you'll love the Sea Horse font. Its classic appeal makes it the ideal choice for your vintage greeting cards, logos, and other design projects that require a timeless aesthetic.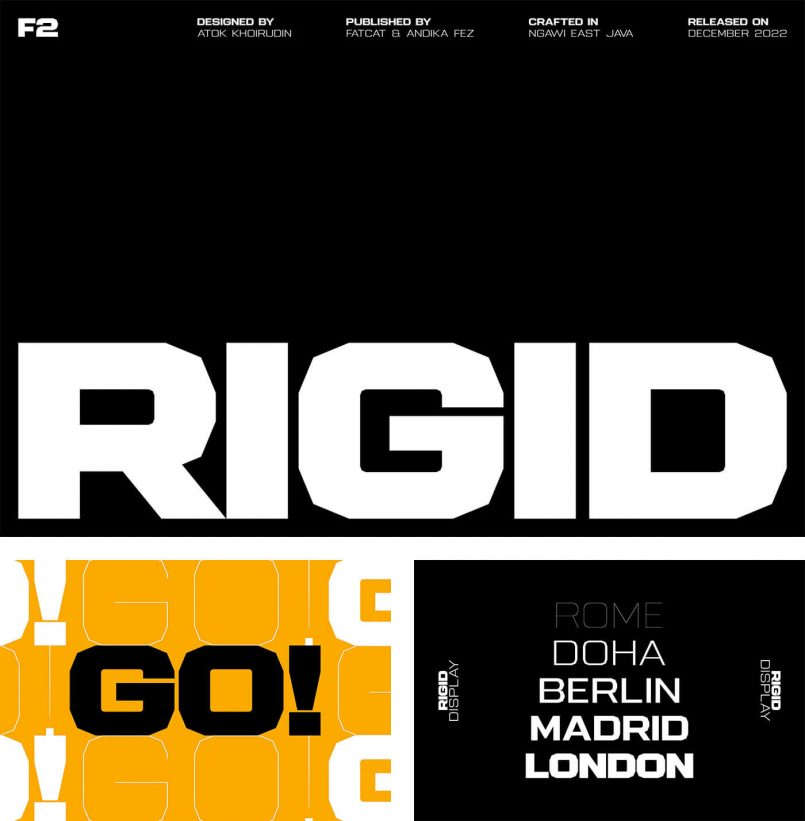 Rigid Display is a geometric sans serif font designed by Andika Fez. This typeface is ideal for bold headlines, branding, social media designs and more. With its sharp lines, it's sure to add a unique perspective to any project. Featuring 5 weights, this free font offers ample flexibility for users.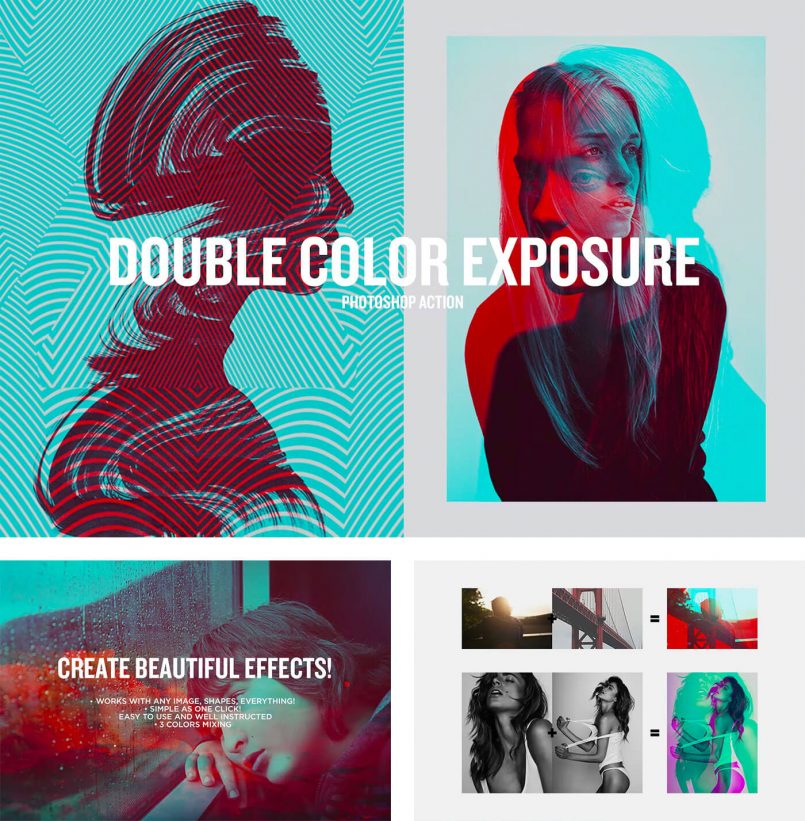 The Double Color Exposure Photoshop Action is a powerful tool that allows you to create stunning effects in photos, graphics, typography, and more – all with just one click.
With this action, you can easily add depth and dimension to your designs by overlaying two different colors onto a single image. The result is a bold and eye-catching effect that will instantly capture the attention of your audience. Whether you're creating promotional materials for your business, designing graphics for your website, or simply adding some flair to your personal photos, the Double Color Exposure Photoshop Action is the perfect way to enhance your work.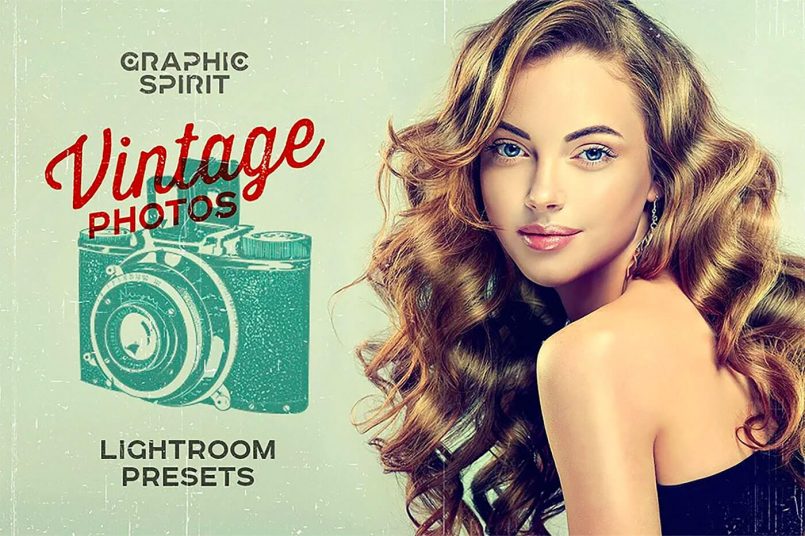 Get the perfect vintage look for your photos with this pack of 20 professional vintage photo presets for Adobe Lightroom. With just one click, you can apply non-destructive effects to your images and achieve a beautiful retro aesthetic.
Each preset in the pack has been carefully crafted to give your photos a unique and timeless look. Whether you're an experienced photographer or just starting out, these presets will help you elevate your work to the next level.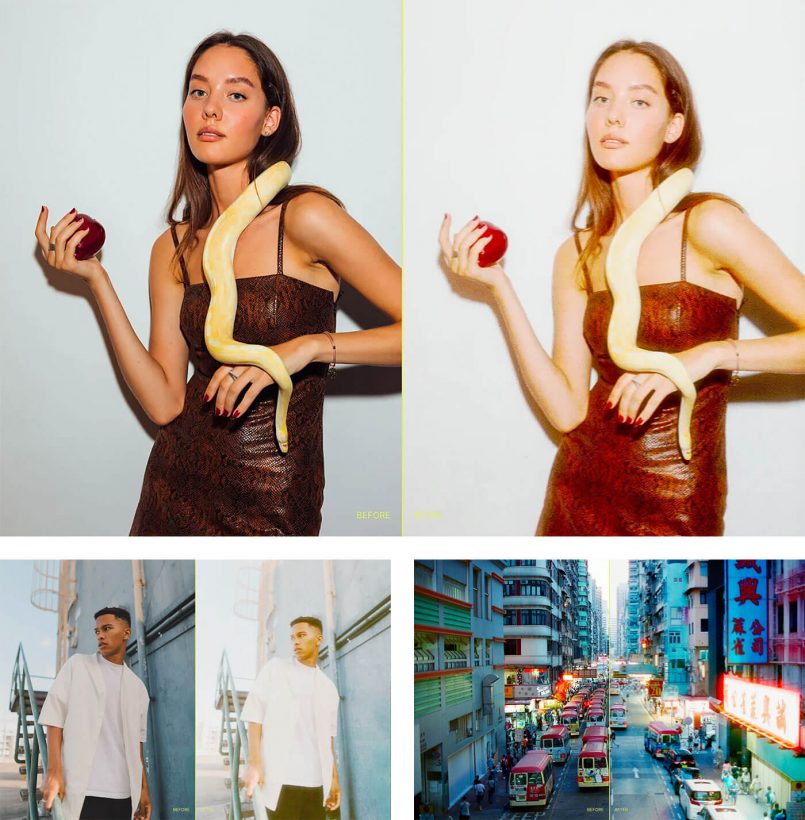 Transport your digital designs to a time of whimsy and color with this dreamy Y2K effect for Photoshop. Inspired by the vibrant and playful aesthetic of the early 2000s, this effect will add a nostalgic and fantastical feel to your photos and graphics. With just a few clicks, you can transform any image into a magical masterpiece.
This effect is perfect for those looking to infuse their designs with a touch of nostalgia and retro charm. With its soft and dreamy tones, it creates a sense of whimsy and playfulness that's sure to delight viewers. Whether you're designing graphics for social media or adding a unique touch to your website, this Y2K effect is the perfect way to stand out from the crowd.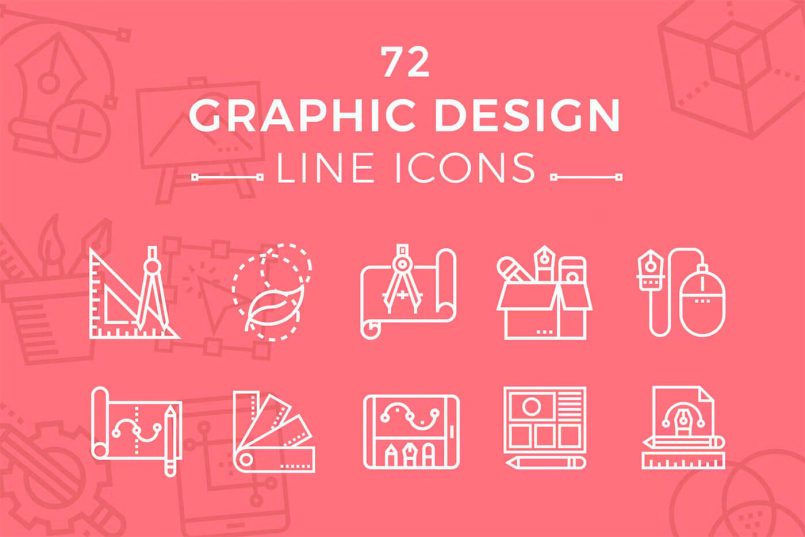 Get your hands on this comprehensive free set of 72 graphic design icons, available in both SVG and transparent PNG formats.
Designed to be customizable to your specific needs, these icons can be easily modified using vector applications such as Illustrator. You can change the colors, shapes and sizes to suit your preferences and achieve the look you're after. Whether you're designing a website or creating promotional materials for your business, these icons are sure to add a touch of sophistication and style to your work.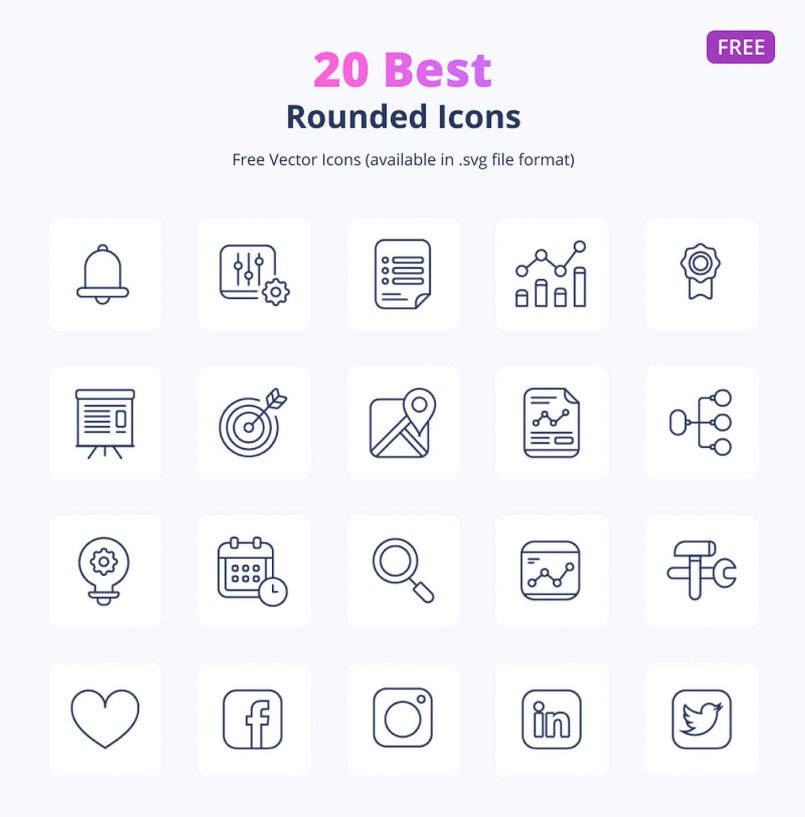 This top-notch collection of rounded icons includes files in AI and SVG formats, making them highly versatile vector assets for your projects.
Their sleek, rounded style with smooth curves and uniform designs give them a modern and sophisticated appearance, which is ideal for contemporary projects. They are versatile enough to be used in data visualization projects, infographics and dashboards, where they can help to convey complex information with ease. Additionally, they can be used in modern app designs, where they can add a touch of elegance and style to any UI layout.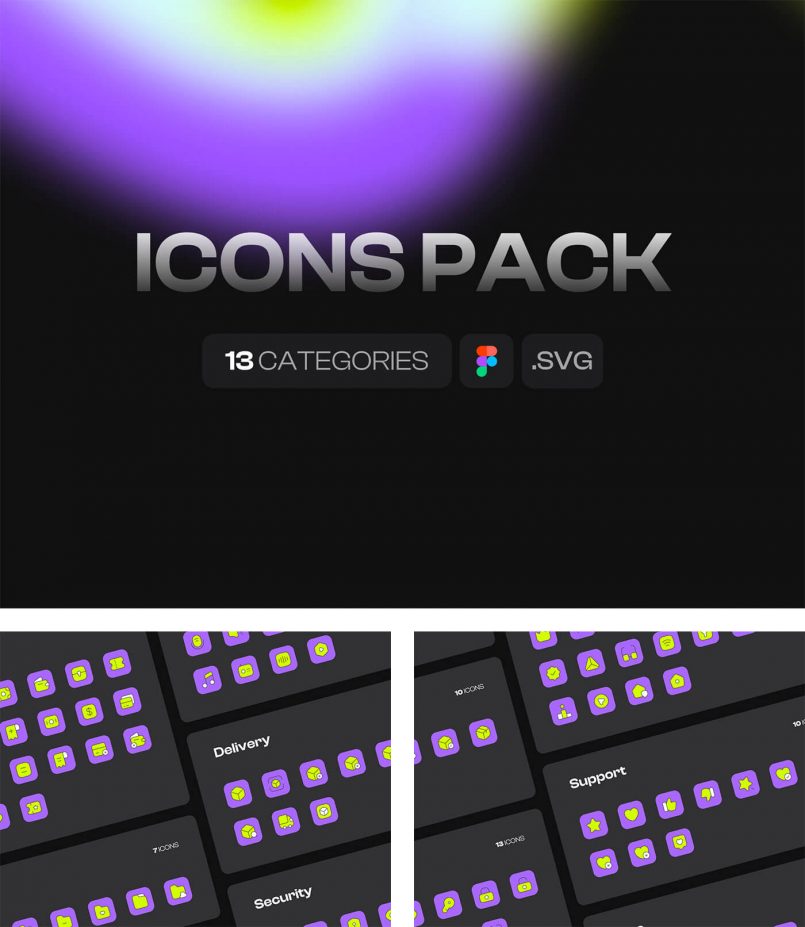 Experience the ultimate in design versatility with this huge package, featuring more than 210 unique icons crafted by professional designers.
Created in vector format, these icons are a breeze to edit and scale, ensuring effortless integration into any platform, be it a website, a mobile app, or a presentation.
With such a diverse range of icons available, you're sure to find something that perfectly suits your project needs.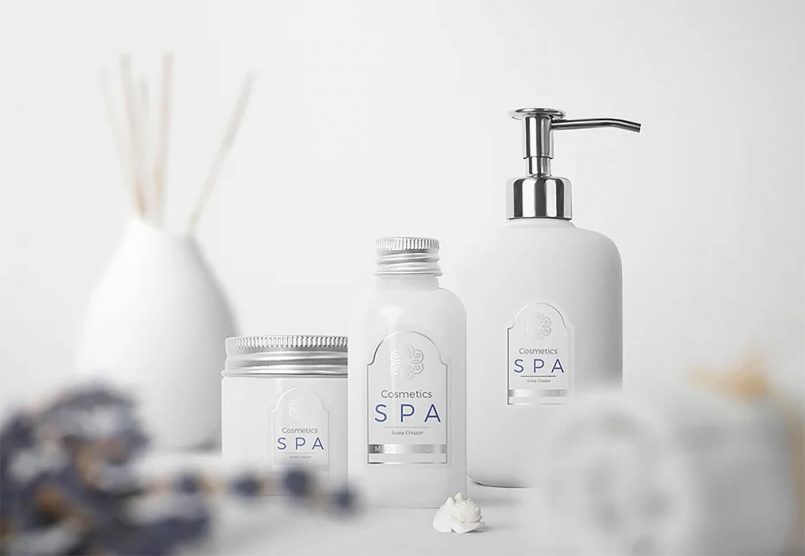 This clean and bright product template sample features a pre-made scene created using the Cosmetics Mockup Creator, a set that allows you to create professional product images for your spa, salon, beauty and cosmetics projects.
The free pack only includes one scene, which will give you a taste of what you can achieve with the premium offering.
On the full package you'll find 15 ready-made mockups featuring a range of different compositions. You can also use the tool to create your own custom scenes – simply drag and drop any item onto the stage and move or scale it as needed. With top, front, and isometric views available, you can showcase your product from every angle.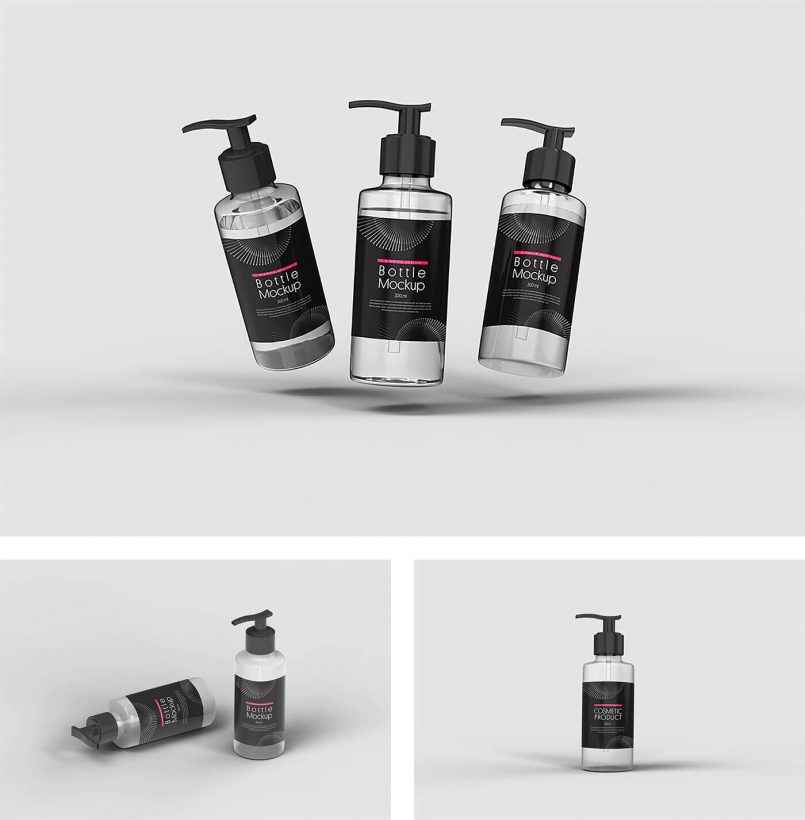 This set of realistic pump bottle templates is great for showcasing your brand and producing visuals for health projects, beauty products, and much more.
The pack includes six high-resolution Photoshop templates that come equipped with smart objects and organized layers. These features make it easy to customize the templates to suit your specific needs and preferences.
By using these templates, you can create professional-looking product images in no time, without having to invest in expensive photography equipment or software.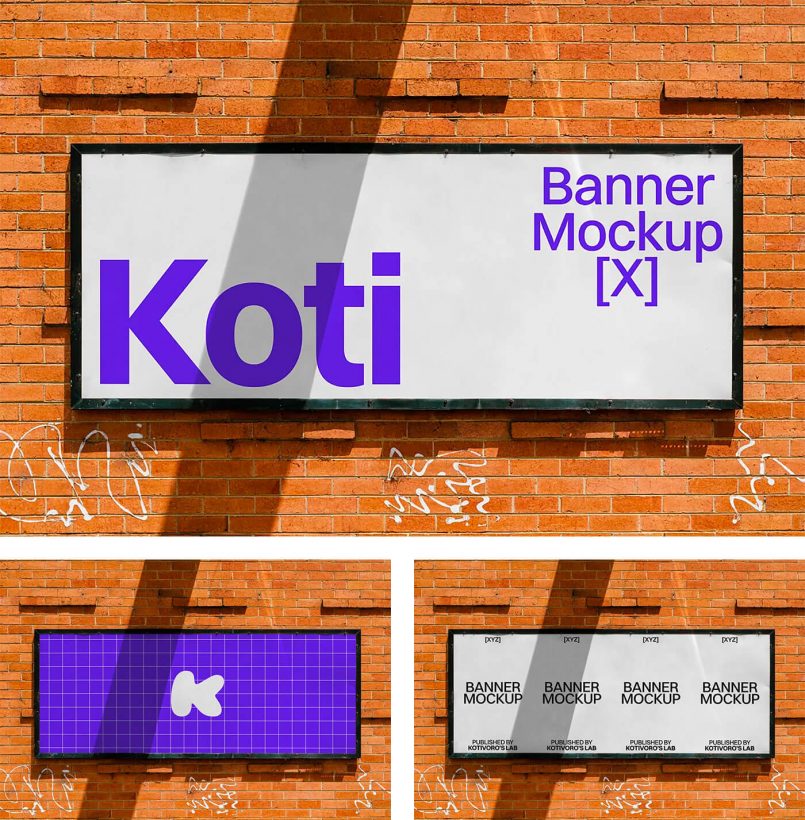 This simple banner template for Photoshop features high-quality warping, creasing, lighting and shadow effects that will allow you to produce realistic mockups for outdoor advertising, posters and murals.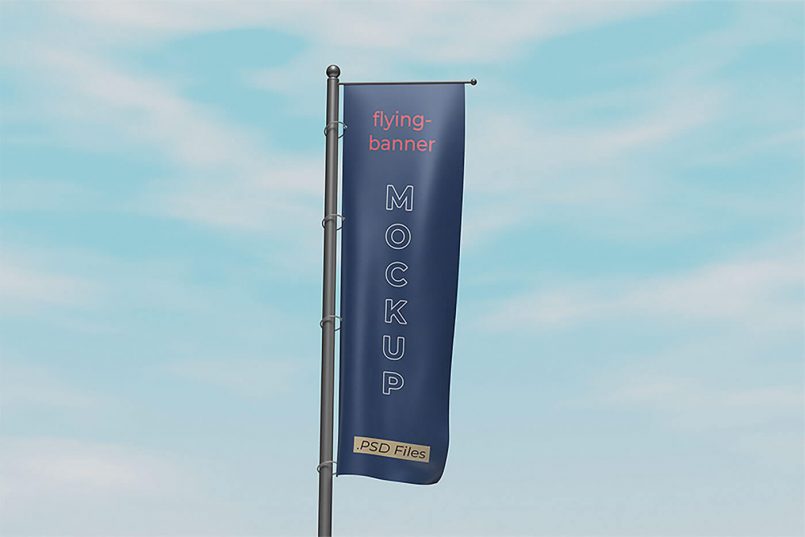 This clean flag template is perfect for showcasing your logos, branding, and other designs with ease. Make your creative work front and center, with no distractions or busy backgrounds.
Using the well organized layers and smart objects in this template, you can save a lot of time by quickly adding your own graphics to the scene.
That's a wrap!
We hope that this roundup of free design assets has provided you with some valuable resources for your next project.
Don't forget to bookmark this page so that you can easily come back to it whenever you need some inspiration or new resources.
Thanks for reading and happy designing!

---
This post contains affiliate links to partner brands. We earn a small commission if you click the link and make a purchase. There is no extra cost to you, so it's just a nice way to help support the site.
Inspiration
in your inbox
Amazing art & design, never any spam.
We care about protecting your data. Please refer to our Privacy Policy for more.
© 2023 Inspiration Grid, all rights reserved. Some of our posts may contain affiliate links to partner brands. We earn a small commission if you click the link and make a purchase. There is no extra cost to you, so it's just a nice way to help support the site. All images, videos, and other content posted on the site is attributed to their creators and original sources. If you see something wrong here or you would like to have it removed, please contact us.